Introducing CreateSpace Artists-in-Residence!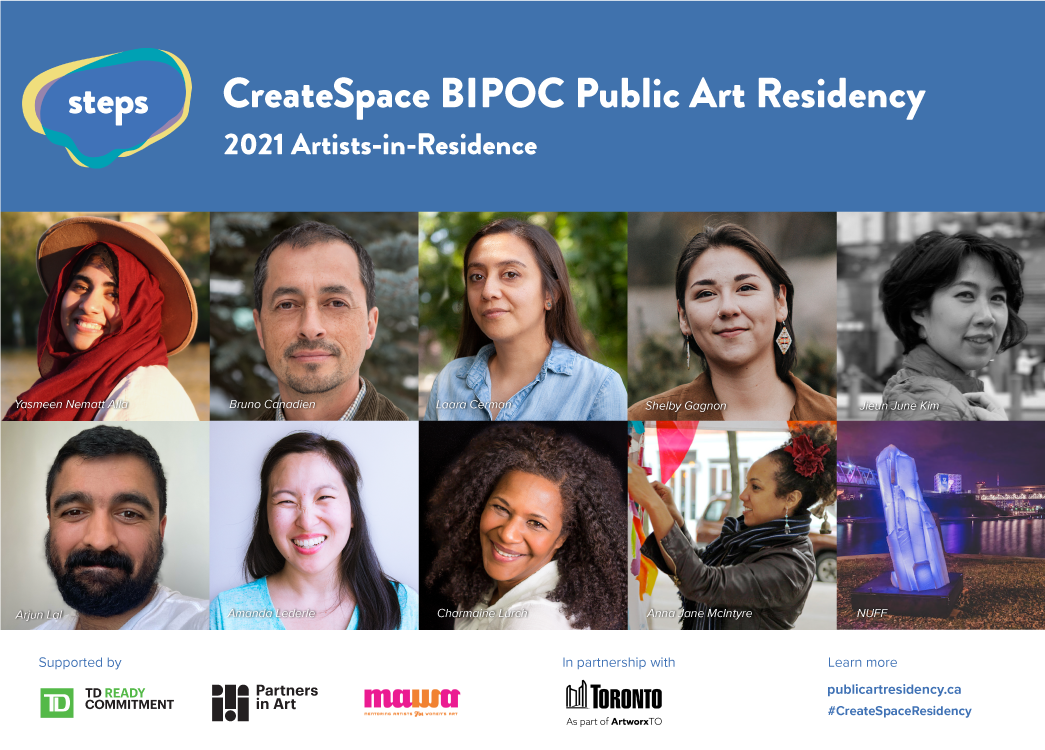 With nearly 100 nationwide submissions, we're thrilled to announce the selected artists for CreateSpace, a national residency supporting Black, Indigenous and racialized artists in their public art practice. Chosen by a committee of BIPOC-identifying public artists and professionals, the artists-in-residence will bring public art projects to their communities across five provinces in the coming months!
Share Your Art Virtually!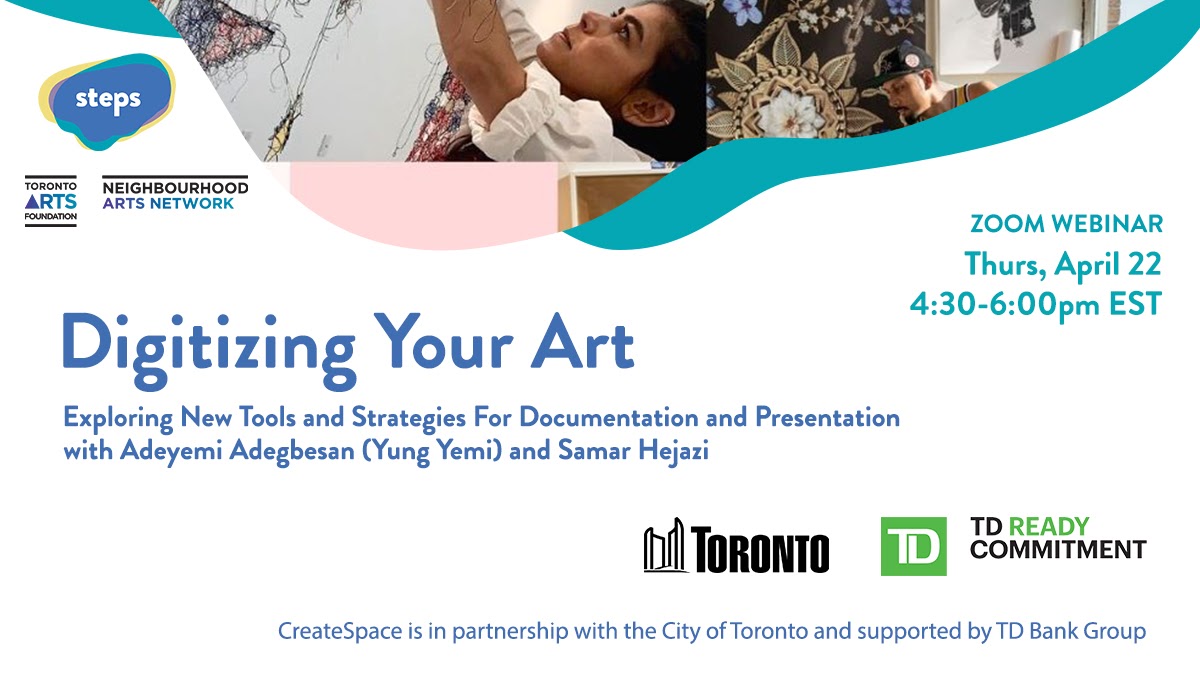 As part of CreateSpace, we'll be hosting free public events alongside partner organizations throughout the year. Join artists Yung Yemi and Samar Hejazi on April 22 to learn about digitizing your art and sharing your work virtually for those who can't experience it in person. This webinar is open to artists of all disciplines who exhibit their work in public spaces.

A warm welcome to our three new team members, Grace Lai, Margaux Weinrib and Ima Esin! STEPS is nationally recognized as an organization committed to designing inclusive cultural projects and generating solutions to public space challenges. We are thrilled that Grace, Margaux and Ima have the diverse skills and backgrounds to support STEPS in creating vibrant communities.
Light Strainers: Bloor Annex Sculptures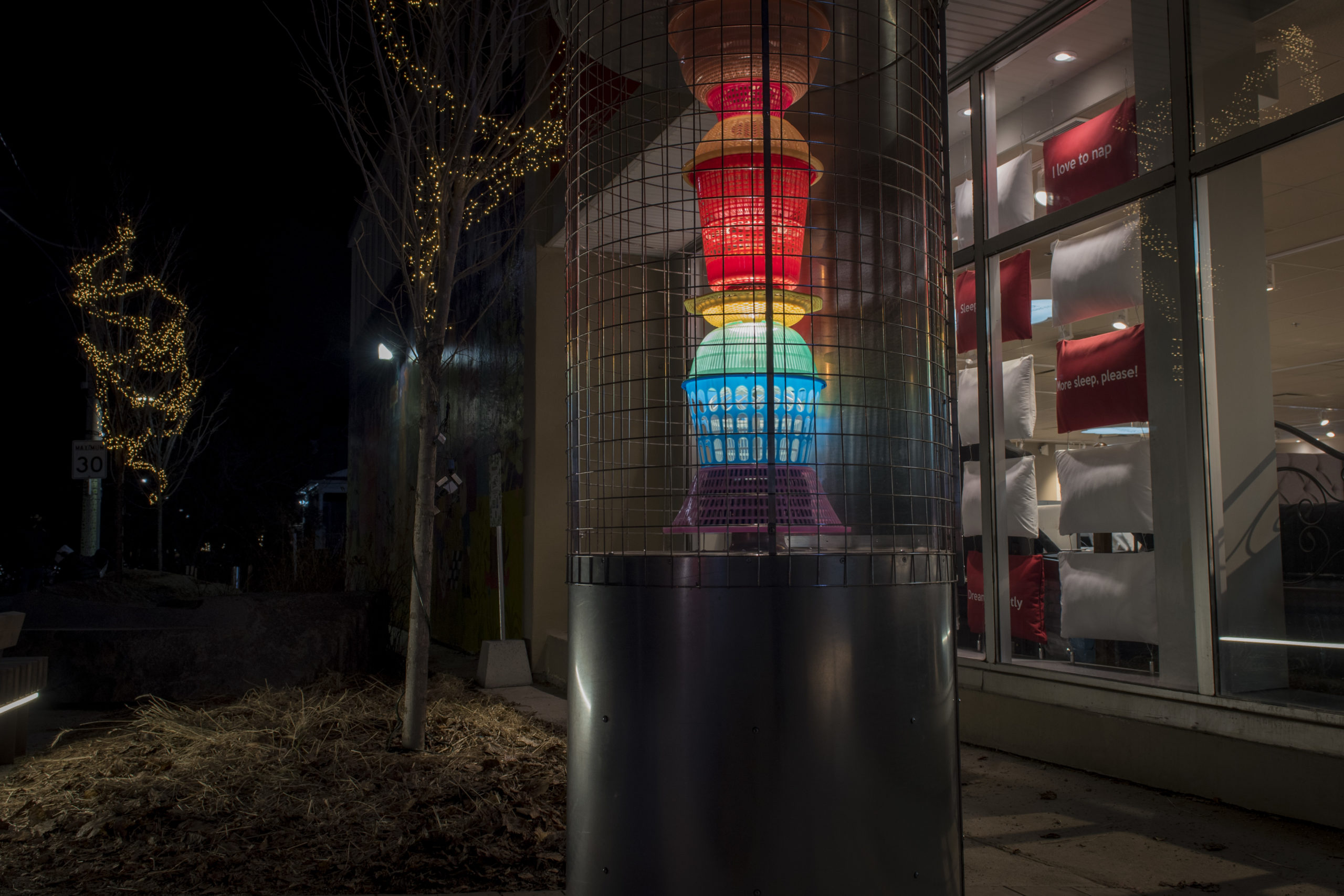 Photo Credit: Sharon Mendonca
Light Strainers, the Toronto Bloor Annex BIA's kinetic light sculpture exhibit, is on public display until May 31, 2021. Local artists Chris Foster and Layne Hinton creatively play with light and movement to create mesmerizing patterns and shadows that shine through colanders and kitchen baskets.
We would love to see how you capture the shifting patterns on social! Tag @STEPSpublicart and @explorebloorannex and use the hashtag #lightstrainers to be featured in our stories.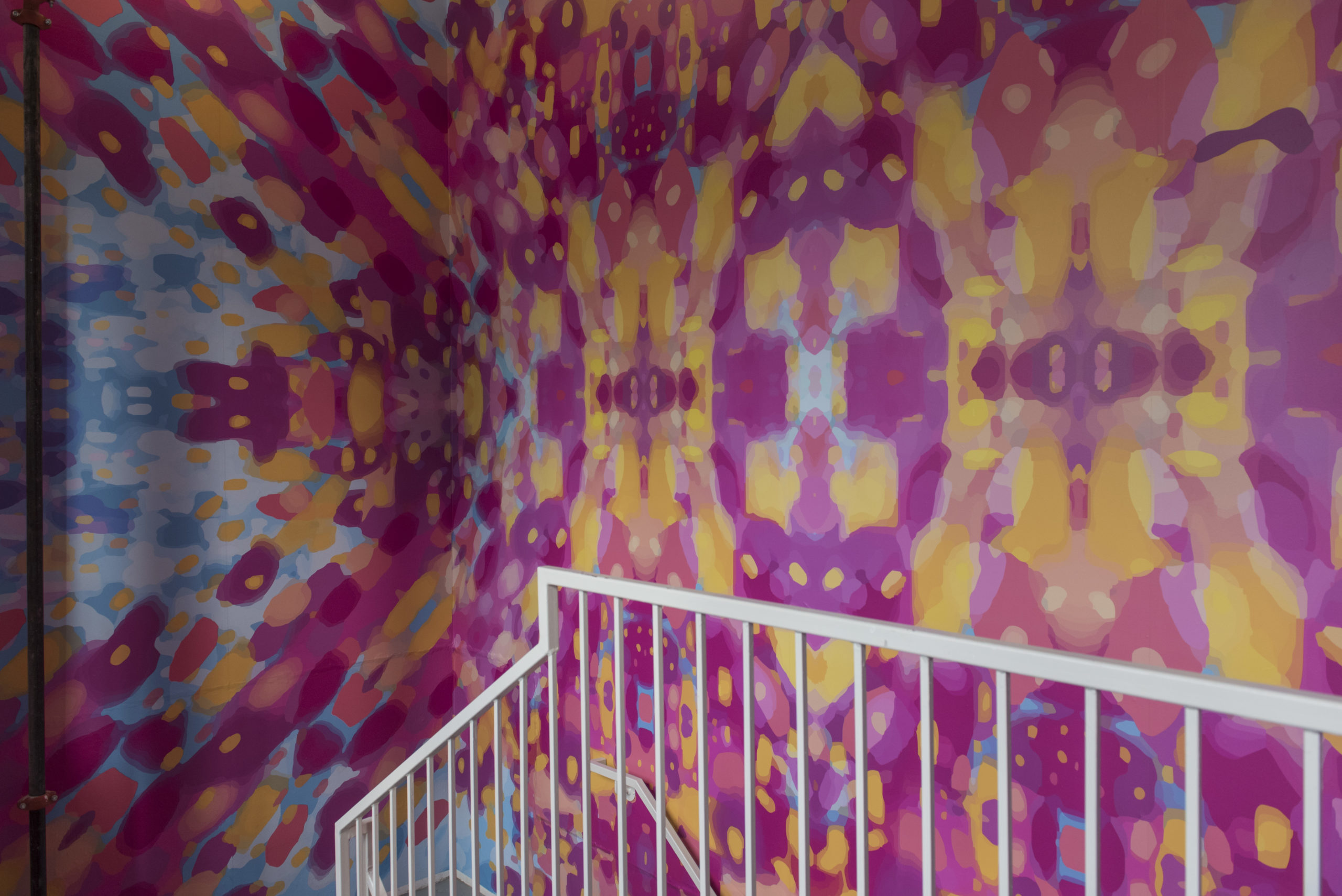 Photo Credit: Sharon Mendonca
Brianne Burnell's Episode was created through a process of repetitive mark-making, piling colours on top of each other. Her nature-themed exhibit was inspired by the intricate patterns seen on moth wings and snakeskin. To check out Brianne's mesmerizing art, stop by Zen Condos at 19 Western Battery Rd in Toronto, and contact us if you are looking for public art from local artists!
University of Toronto
Multidisciplinary Urban Capstone Project

Supporting artists and arts workers, especially those who face barriers in accessing public art opportunities, is at the core of STEPS' mandate. Below are some of the current opportunities on our radar.
Building Community During COVID

Thanks to contributions from community members like you, STEPS supported over 65 public art initiatives and paid over $160,000 in direct payments to Canadian artists and designers in 2020 alone.
Consider making a donation to support this important work!
Want to be the first to receive monthly STEPS updates?