Main Street Walking Tours and Media Release!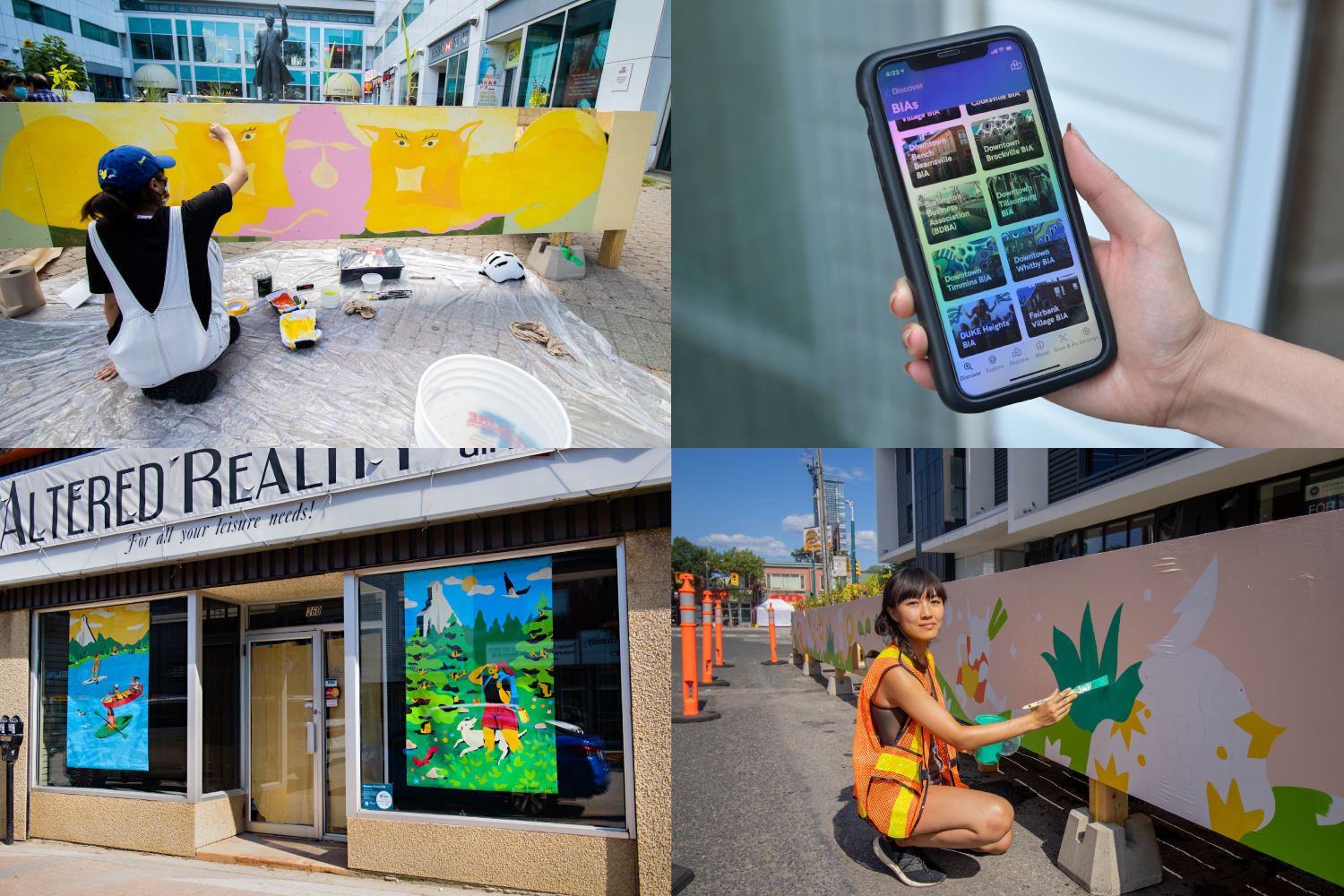 I HeART Main Street art activations continue to pop up across Ontario with 26 Business Improvement Areas (BIAs) and 50+ Canadian artists for the community to explore before the end of summer! Download the new STEPS Public Art App to discover projects in your neighbourhood (or virtually visit activations from afar) and even go on walking tours to get your steps in! New to the app is the Humans of the Danforth walking tour that tells the stories of business owners in Toronto's GreekTown captured by local photographer Henry VanderSpek. For the latest news and public art activations, don't forget to follow @STEPSpublicart and #MainStreetArtChallenge!
I HeART Main Street is presented in partnership with RBC Royal Bank and the City of Toronto, and supported by the Canada Healthy Communities Initiative funded by the Government of Canada, Canada Council for the Arts, Ontario Arts Council, and the Ontario Ministry of Heritage Sport, Tourism and Culture through Ontario ReConnect. For more information, check out the official media release announcement to learn more about this program that was born amidst the pandemic to bring vibrancy to public spaces, provide paid opportunities for artists, and support local businesses. Contact us today to bring public art to your communities!
Five Public Artworks Coming to Eglinton Way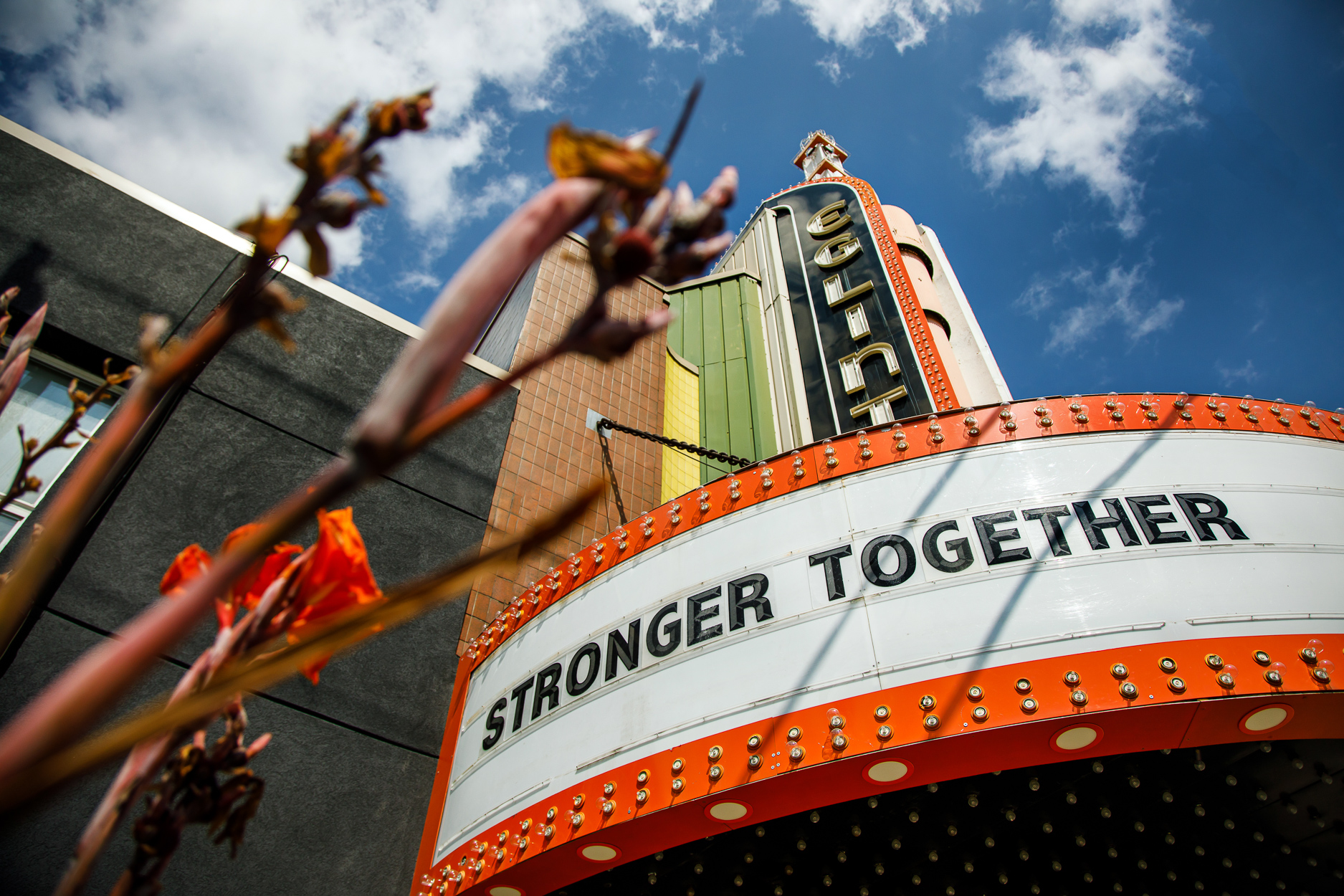 Photo Credit: The Eglinton Way BIA
The Eglinton Way BIA has partnered with STEPS and the City of Toronto to bring excitement to the neighbourhood through a public art competition for five sculptures along Eglinton Ave W. in Toronto with a long-term goal of bringing more public art pieces in the coming years. Congratulations to the nine selected artists who will share their concept proposals at a virtual community open house on August 18th at 6:30 PM ET via Zoom. Take part in this exciting project by sharing your thoughts and feedback to cultivate a vibrant local neighbourhood!
From Weeds We Grow: 2021 Activity Book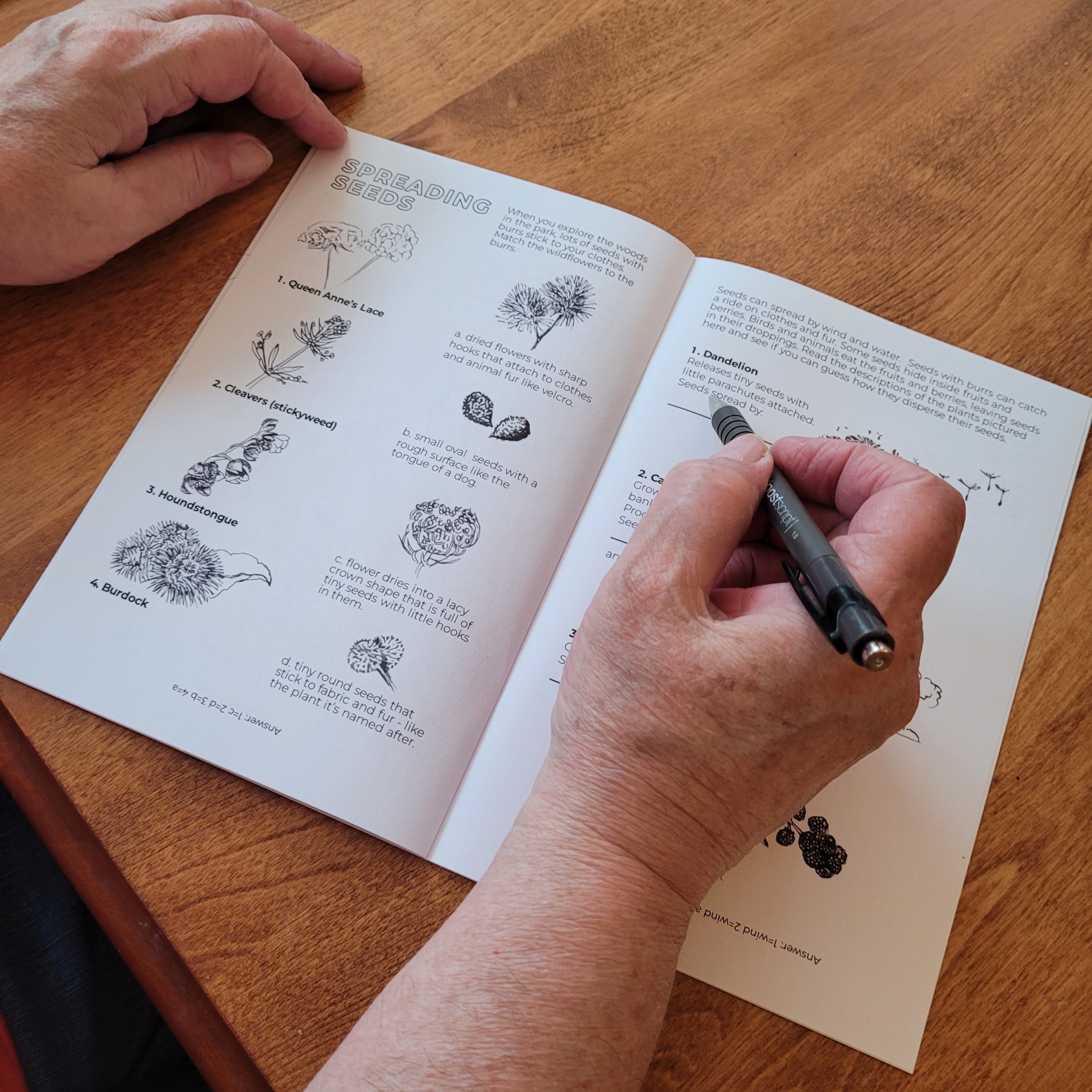 As a part of From Weeds We Grow, an exploration of public space connecting community members to each other, the arts and the park, we introduce the 2021 edition of the Rowntree Mills Park Activity Book! Designed in collaboration with Melting Pot Collective and artists Debbie Woo, Marina Fathalla and Marjan Verstappen, the book is filled with beautiful illustrations and activities exploring ways to connect with the park.
Take part in the activities by picking up a printed booklet at local pick-up points in North Etobicoke, or participate virtually with a digital copy or via our dedicated Instagram highlight. Don't forget to tag us @STEPSpublicart and #GrowWithSTEPS to share your work! 
From Toronto to Montreal: CreateSpace Projects Underway!
Jieun June Kim's ShowLoveTO Mural project is a CreateSpace public art activation that invited mural and aerosol artists to animate a laneway and brighten the streets with more mural arts while supporting local businesses and community members impacted by COVID-19. Visit the series of murals behind 4901 Yonge St. in Toronto!
Fellow CreateSpace artist-in-residence Anna Jane McIntyre's Project We! Projet Oui! is an intergenerational and community-centred project that celebrates the beauty of living in mixed communities. If you're in Montréal, visit one of the project components in which a flag was created in collaboration with grade one students from École primaire St. Gabriel Elementary School that hangs at Carré Isodore Hurteau park in Longueuil, with more components rolling out in the fall. 
The CreateSpace Public Art Residency is a national program supporting ten emerging Black, Indigenous and racialized artists in bringing public art projects to life in communities across Canada. It is in partnership with the City of Toronto as part of ArtworxTO: Toronto's Year of Public Art 2021—2022, and supported by TD Bank Group through the TD Ready Commitment, MAWA, and Canada Council for the Arts.
Exhibit Highlight: Aquabella Mural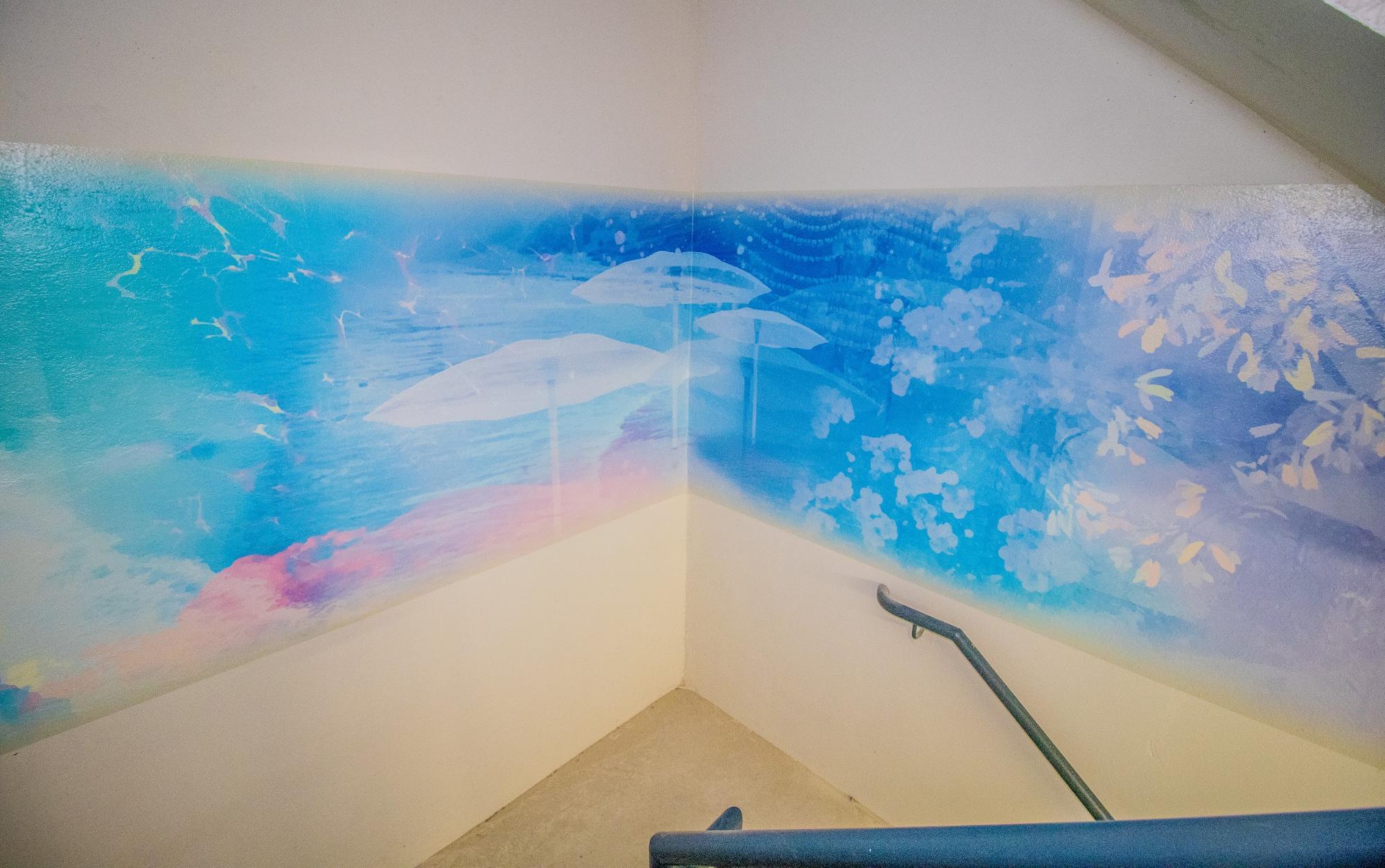 In collaboration with developers Hines and Tridel, mixed media artist Brianne Burnell designed large-scale digital mural artworks to animate a stairwell across seven floors of the new Aquabella residential development along Toronto's Waterfront. Through Brianne's specialization in colourful and abstract collages, this mural captures the theme of recreation and leisure to welcome new tenants to the community by the water. 
Stay tuned for more information and connect with us to learn more about our services to create exhibits that are as diverse as your development projects!
Supporting artists and arts workers, especially those who face barriers in accessing public art opportunities, is at the core of STEPS' mandate. Below are some of the current opportunities on our radar.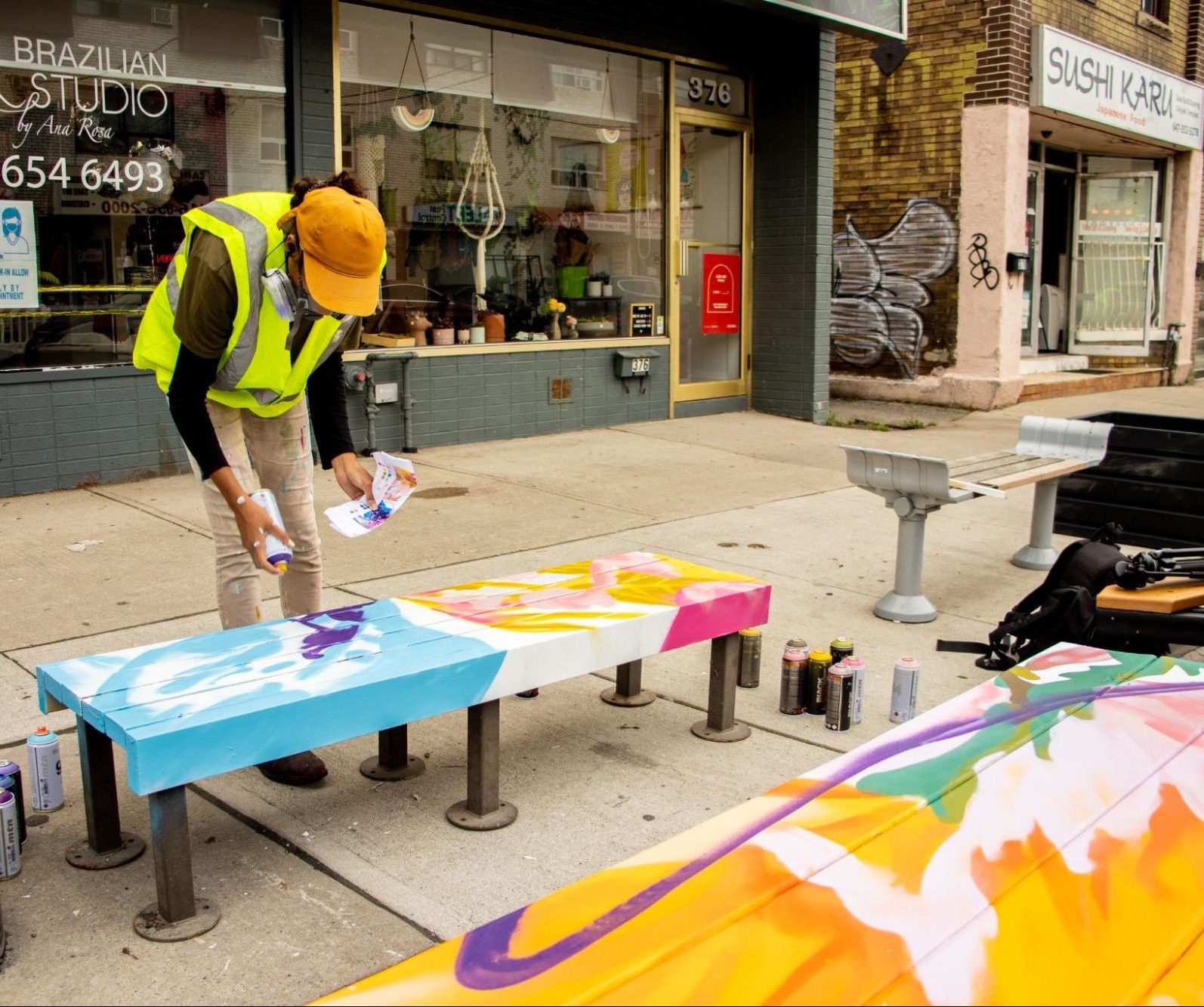 Thanks to contributions from community members like you, STEPS has supported over 130 public art initiatives and made over $350,000 in direct payments to Canadian artists and designers since the start of the pandemic, including $208,000 in 2021 alone.
Consider making a donation to support this important work! 
Want to be the first to receive monthly STEPS updates?