Want to be the first to receive monthly STEPS updates?
What is Creative Placemaking?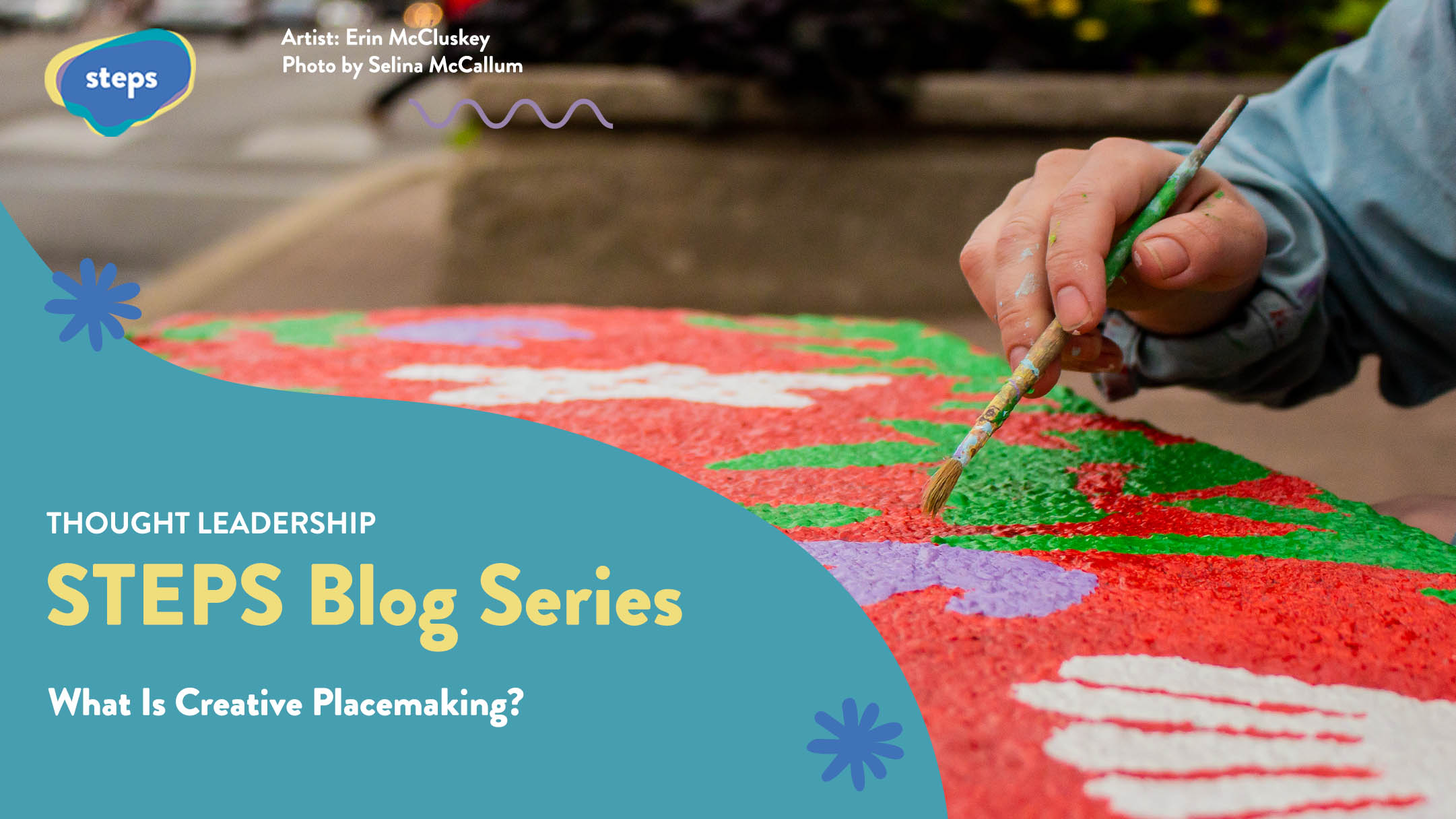 You may have heard the term 'creative placemaking' used in urban development projects, public art proposals or neighbourhood revitalization plans. But what does it really look like in our everyday spaces? 
In this month's STEPS Blog article, learn about the history of the term and discover how creative placemaking initiatives can work to make our public spaces more liveable.
Artmaking and Mural Ideation Workshops!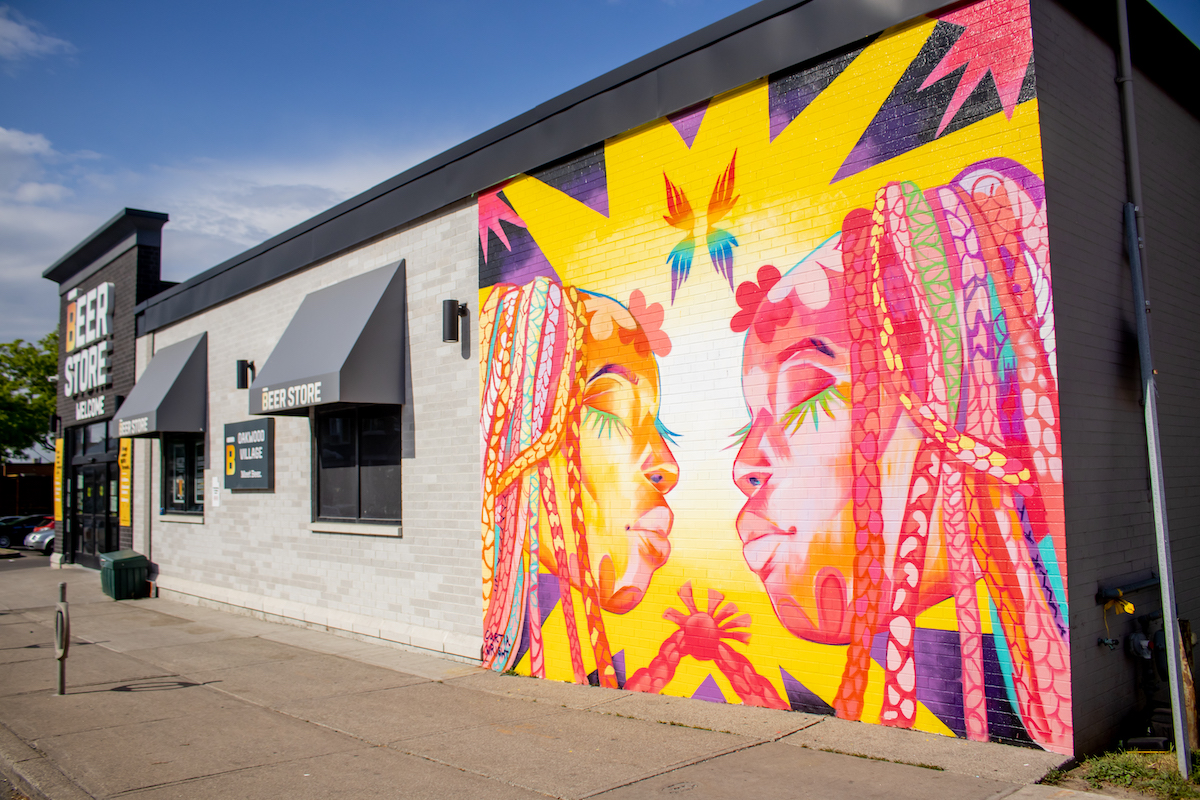 Register for in-person art-making, mural ideation and play sessions with artists Curtia Wright and Franceta Johnson on Aug 27 and Sept 10! These sessions will shape the production of a new permanent public art mural in Toronto's Little Jamaica, as part of 
The Mane Event community arts series
 that speaks to the importance of hair in Black culture and expression of identity.
Final Celebrations at Panorama Park!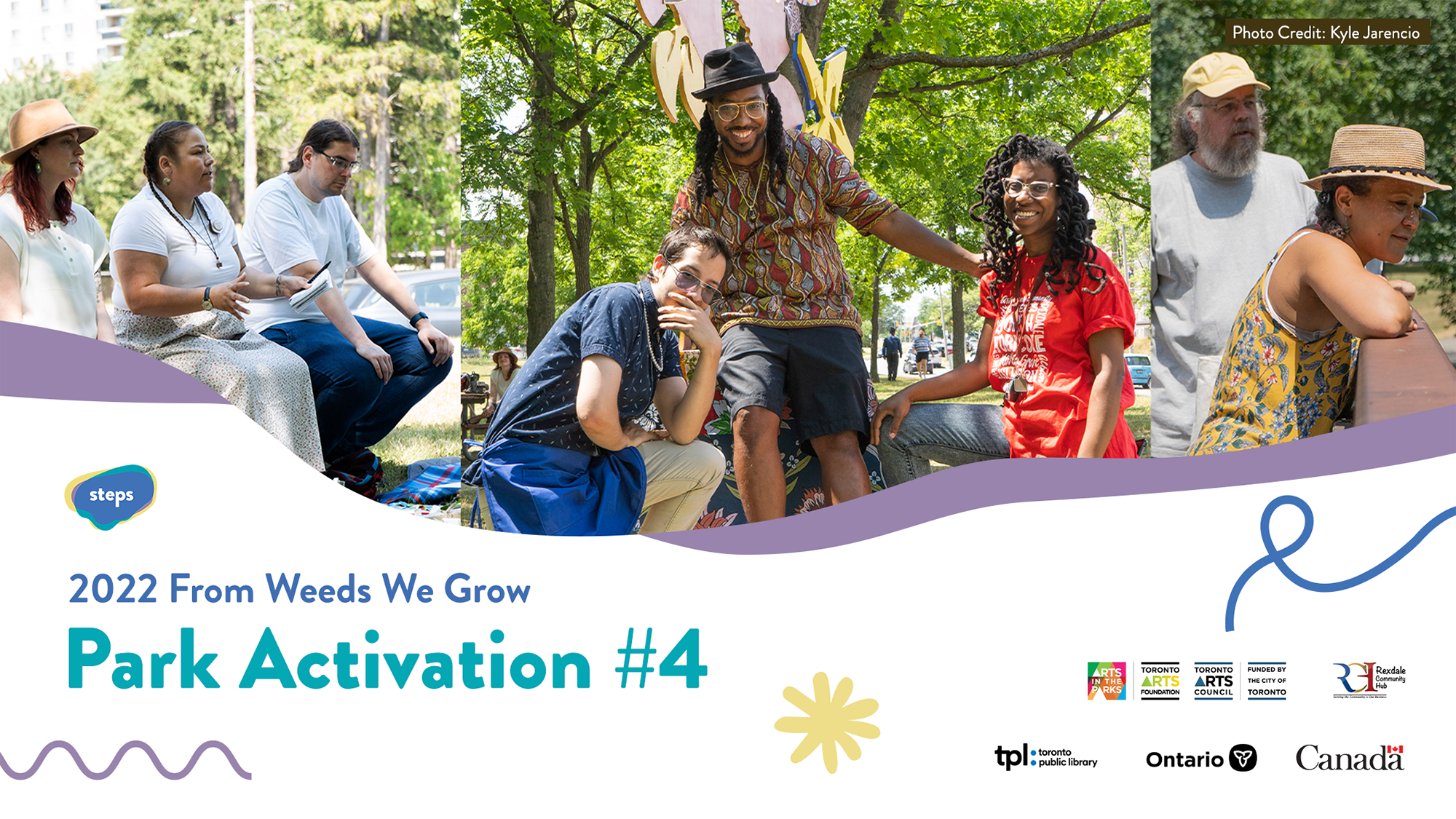 Join artists and storytellers for the last
free park event
on Sept 17 from 11:00 AM to 4:00 PM ET as part of
From Weeds We Grow
, an interdisciplinary public art project connecting the community through creative workshops, Indigenous teachings and park walks in Toronto's Rexdale neighbourhood. This event includes a Medicinal Walk with Traditional Healer and Knowledge Keeper James Carpenter, Grey Cloud, and park explorations through the
2022 Activity Booklet
and
interactive web app
.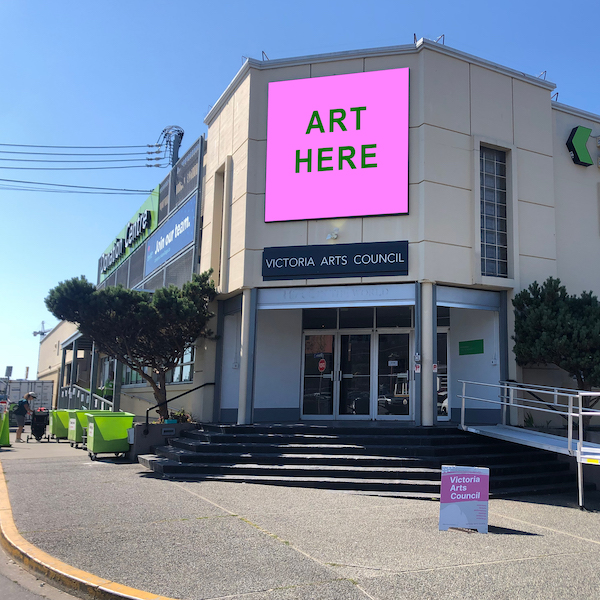 Deadline: September 1, 2022
Call for BIPOC Artists
Victoria Arts Council (VAC) and STEPS invites Victoria-based artists to submit artwork for a temporary two-dimensional exterior sign that will be digitally printed and installed on VAC's main gallery space in Old Town.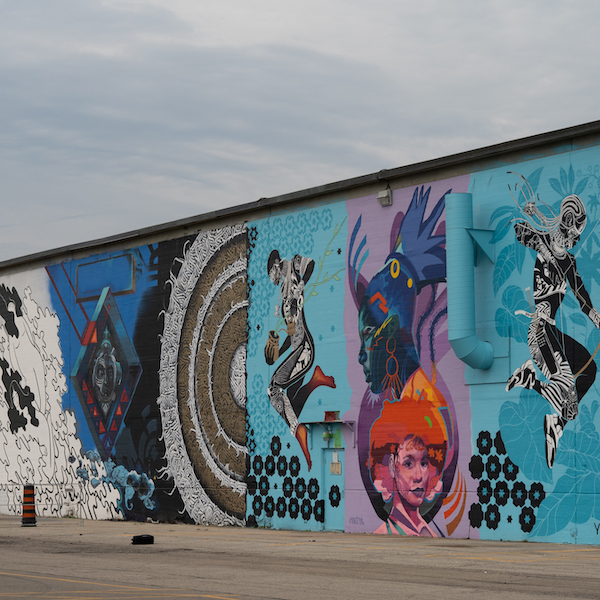 On-going
ALLSTYLE Mural Production
Visit ArtworxTO Hub NORTH in Toronto's Downsview Park to see the collaboration by nine BIPOC artists bringing unique styles and cultural identities to this 360 foot long mural. STEPS is thrilled to support ArtworxTO as an Outreach and Engagement Partner to shine light on public art across the city!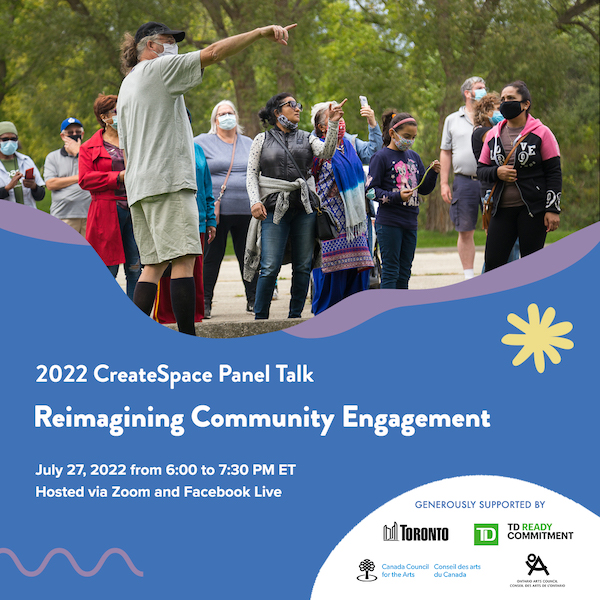 Past Recording
Reimagining Community Engagement
Missed last month's panel discussion on how to inspire more inclusive spaces through community engagement? Watch the recording or listen along in French or English, and provide feedback on your experience!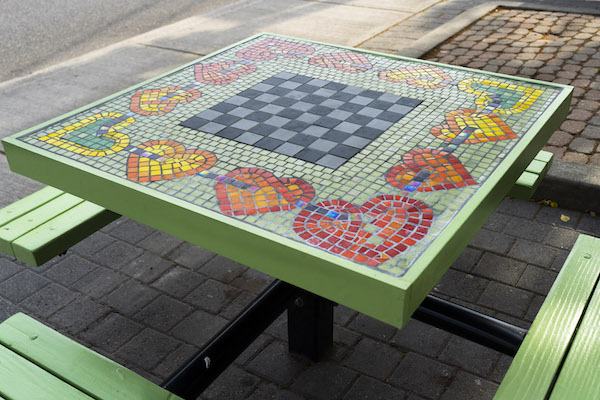 Mosaic Picnic Tables

(Oakwood Village Public Library, Toronto)
Artist Mehtap Mertdogan facilitated a free mosaic-making workshop and revitalized outdoor tables for Oakwood Village BIA as part of I HeART Main Street presented in partnership with RBC Royal Bank to foster community and creativity!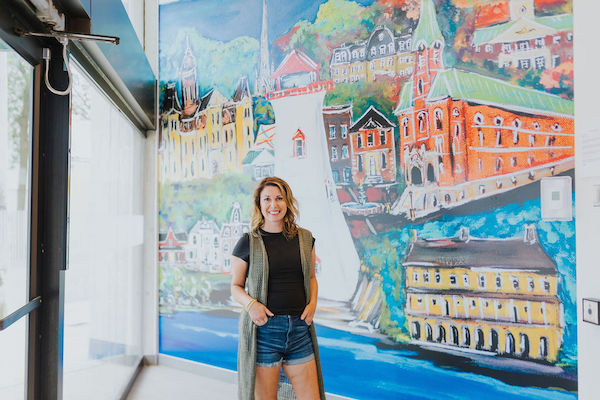 The Winsome Capital Mural

(Fredericton, New Brunswick)
Artist Connie Wheaton's interior mural at the BMO Fredericton Main Branch location was inspired by the cityscape and community as part of the BMO National Mural Series with STEPS. Stay tuned for more murals at your local bank branch! .
Supporting artists and arts workers, especially those who face barriers in accessing public art opportunities, is at the core of STEPS' mandate. Below are resources and current opportunities on our radar. You can also visit
Community Resources
for additional learning opportunities.
Building Community During COVID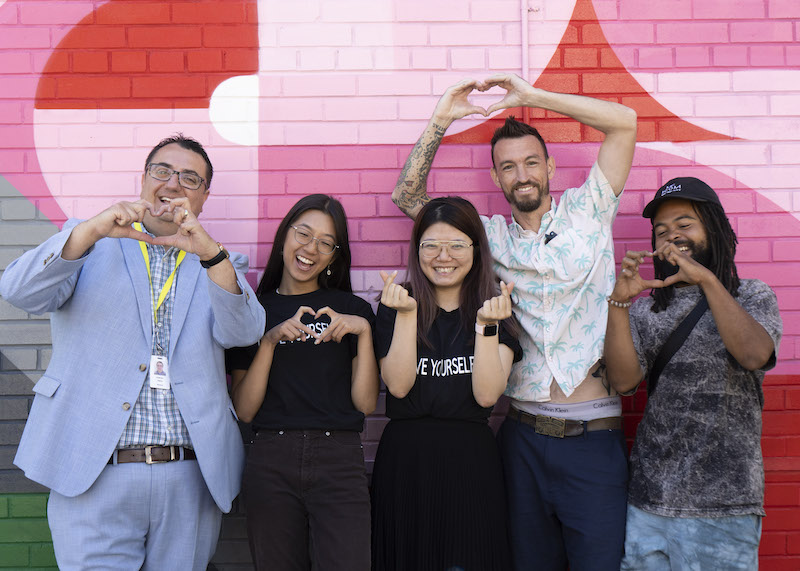 Thanks to contributions from community members like you, STEPS has supported over
150
public art initiatives and made over
$895,000
in direct payments to Canadian artists and designers since the start of the pandemic.
Consider making a donation to support this important work! 
Featured artists and photographers in this month's issue:
Erin McCluskey, Selina McCallum, Anushay Sheikh, Danilo Deluxo, Curtia Wright, Elicser Elliot, Jacquie Comrie, Kreecha, MEDIAH, Moises Frank, Ness Lee, Yung Yemi, Mila Bright, Mehtap Mertdogan, Kyle Jarencio, Connie Wheaton, Kelly Baker, Peru Dyer Jalea, Leyland Adams
Thanks to our funders and supporters