Festive Public Art AnimateS Riverside's Storefronts
As the Community-Engaged Award winner of the Main Street Art Challenge, Riverside BIA has our in-kind support to expand their Window Wonderland display this year! Artists Ailsa Craigen, Asli Alin, Enna Kim, and Vivian Rosas designed unique window displays to encourage people to shop locally throughout this holiday season.
Vote for your favourite display for a chance to win prizes from participating local businesses by Monday, December 14!
Family-Friendly Activities to Celebrate Lunar New Year!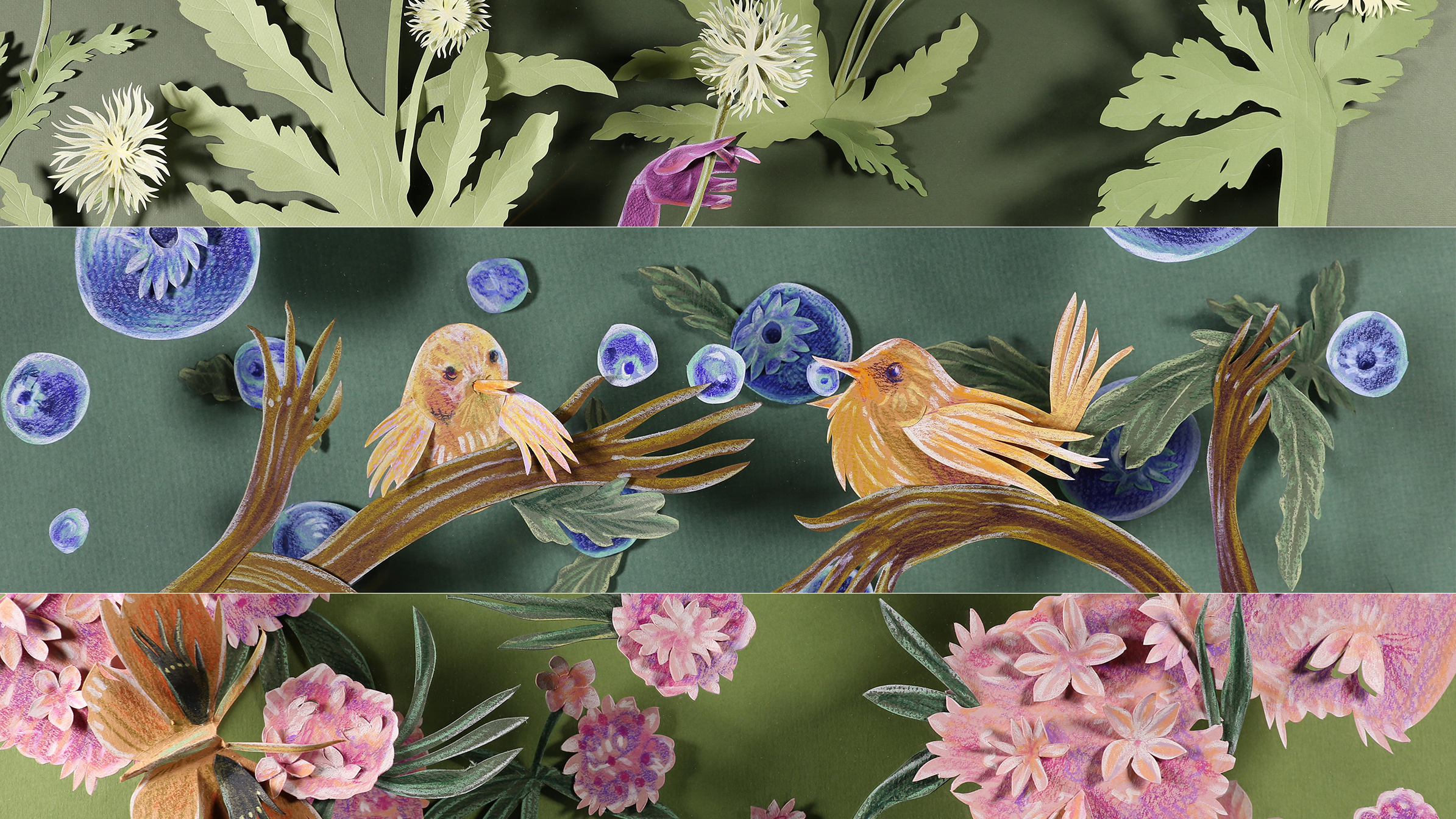 STEPS, in collaboration with Chinatown BIA, is happy to announce that Yue Moon, a multimedia community-based public art program, is open for registration! Artworks developed during the collaborative processes will culminate in a public exhibition to animate the streets of Chinatown in February 2021.
Sign up by December 18 to learn the basics of illustration and stop-motion animation in a series of five online workshops facilitated by Winnie Truong and contribute to a community lantern installation with PUFF Paddy.
Immersive Public Art at Rowntree Mills!

From Weeds We Grow is an interdisciplinary public art project that navigates Rowntree Mills Park through artistic, Indigenous, and community-based approaches. It is an exploration of public space connecting community members to each other, to the arts, and to the park. In efforts to share community stories through innovative approaches, STEPS is excited to launch the From Weeds We Grow web app, expertly designed by Toasterlab!
Where Public Art Lives: Panel Discussion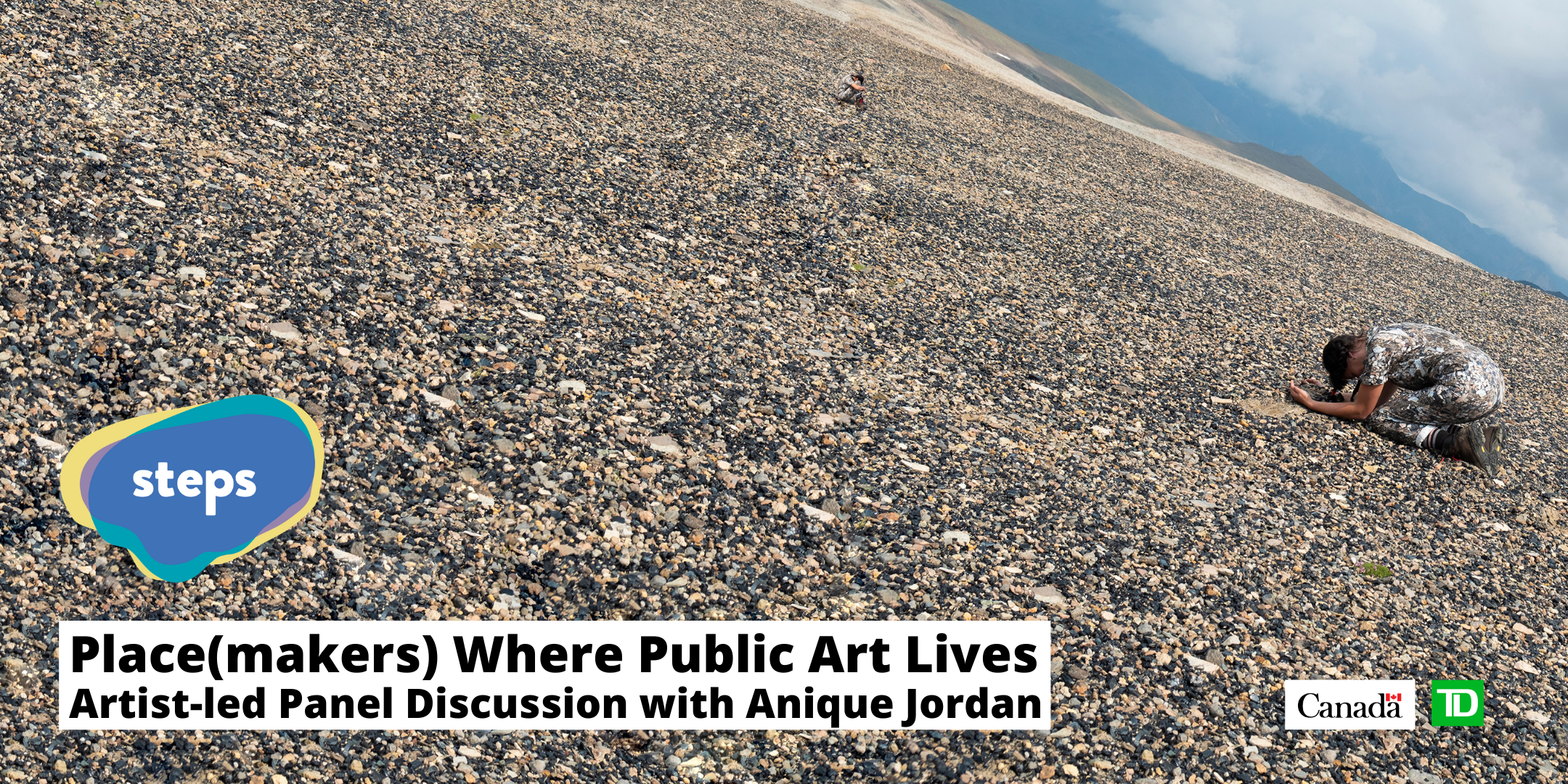 Following the success of the panel discussion CreateSpace: As We Gather, we are launching Where Public Art Lives, a conversation hosted by artist/curator Anique Jordan, along with artists Charmaine Lurch, Hiba Abdallah and Tsēmā Igharas. Join these artists for a discussion about public art, placemaking and ideas of home.
Date: Wednesday, January 13, 2021
Time: 4:30 – 6:00pm
This event is part of CreateSpace, a program series in support of fostering more inclusive public art in Canada.
Our Holiday Gift Guide Is Out!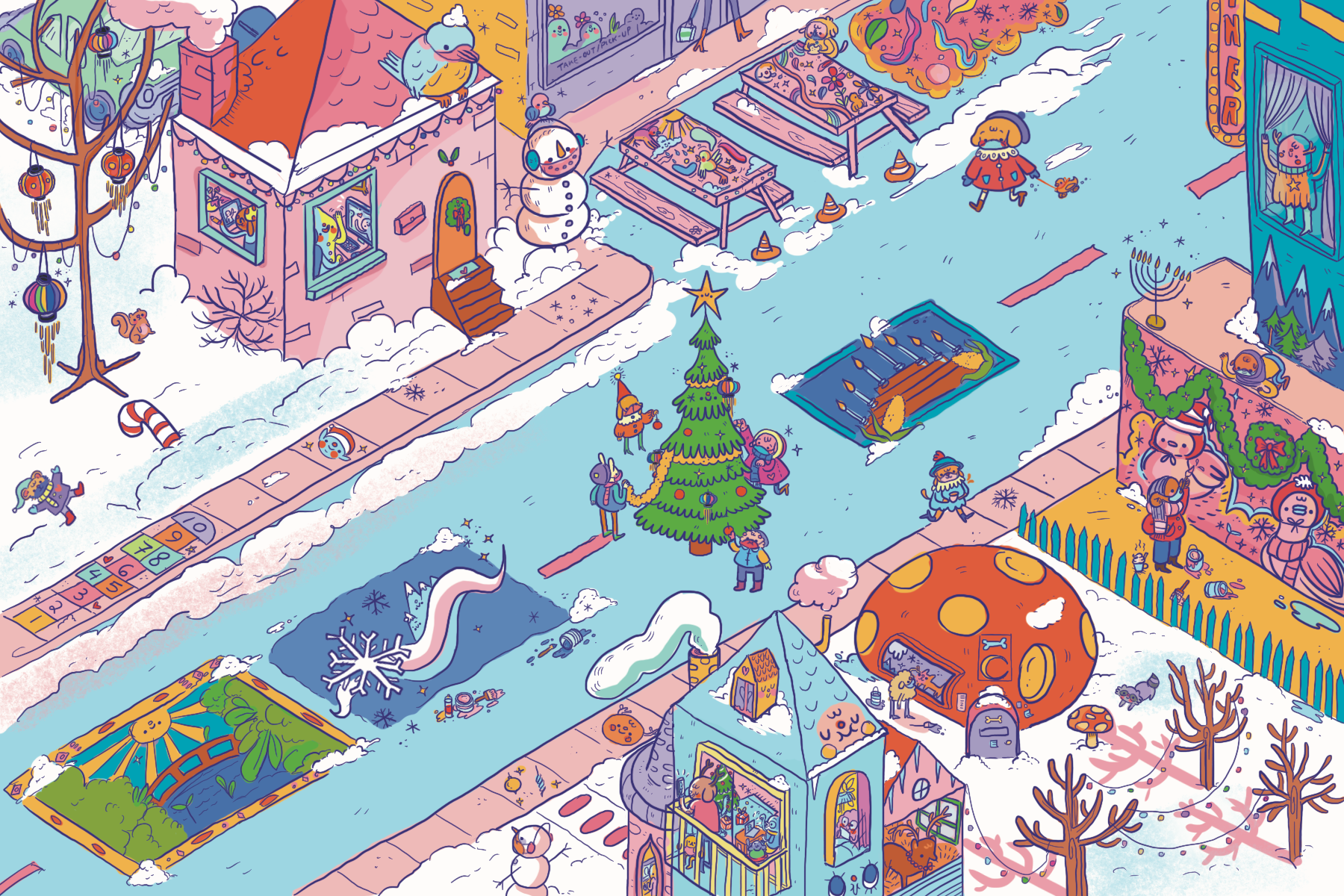 This year marks the launch of our Holiday Gift Guide, a catalogue for those interested in purchasing artworks for loved ones and supporting the talented artists on our roster!
Hoarding Exhibit Highlight: Modele Florale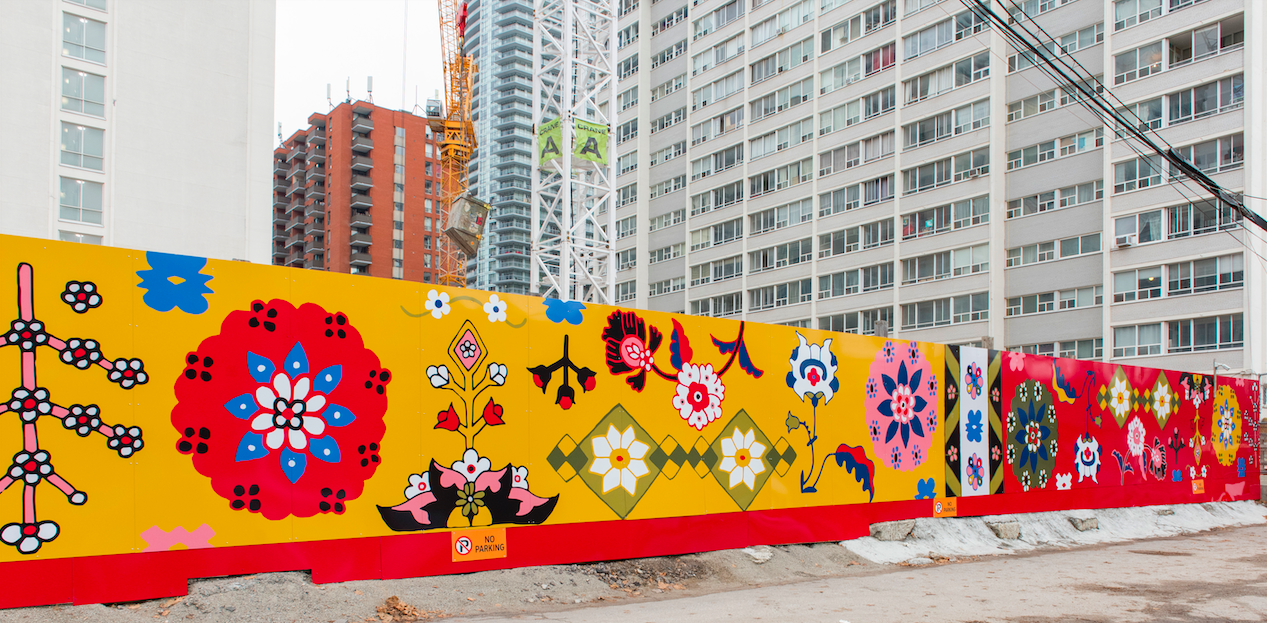 Andrea Manica has drawn inspiration from her own cultural background for the creation of her hoarding exhibit at Plazacorp's Plaza Midtown! If you'd like to check out Andrea's exquisite patterns that resemble vintage handwoven Romanian rugs, be sure to stop by 25 Holly St & 50 Dunfield Avenue!
 Are you looking for public art from local artists to meet your marketing needs? Contact us today!
Supporting artists and arts workers, especially those who face barriers in accessing public art opportunities, is at the core of STEPS' mandate. Below are some of the current opportunities on our radar. 
Building Community During COVID

During this unprecedented year, we have been supporting as many safe cultural experiences as possible!
Thanks to contributions from community members like you, STEPS has supported over 65 public art initiatives and paid over $150,000 in direct payments to Canadian artists and designers.
Consider making a donation to support this important work!
Want to be the first to receive monthly STEPS updates?