Defining Space engaged panelists Zongwe Binesikwe Crystal Hardy, Alica Hall and Bruce Naokwegijig in a discussion about physical artistic space and how those spaces are reinterpretted in the digital realm. Exploring alternative forms of public space for art, the influence of new media, and touching on ideas of public engagement, accessibility, and virtual technologies, panelists discussed the role virtual creative spaces play during and after COVID-19, and the diverse communities who occupy and transform it.
Presented by STEPS Public Art and ArtsBuild Ontario, this panel discussion was offered as part of the 2021 CreateSpace BIPOC Public Art Residency. To learn more, visit www.publicartresidency.ca. 
This event took place on Thursday, May 13, 2021 4:30–6pm EDT.
It was hosted via Zoom and broadcasted on Facebook Live via @STEPSPublicArt.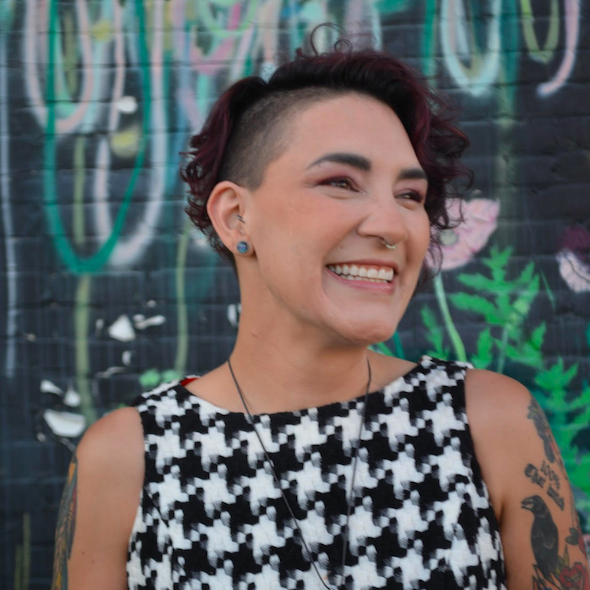 Zongwe Binesikwe Crystal Hardy
Zongwe Binesikwe Crystal Hardy (they/she) is a Two-Spirit Anishinaabe storyteller from the Bear Clan. They are a member of Biinjitiwabik Zaaging Anishnabek living in Thunder Bay, Ontario. www.welcometozeesplace.com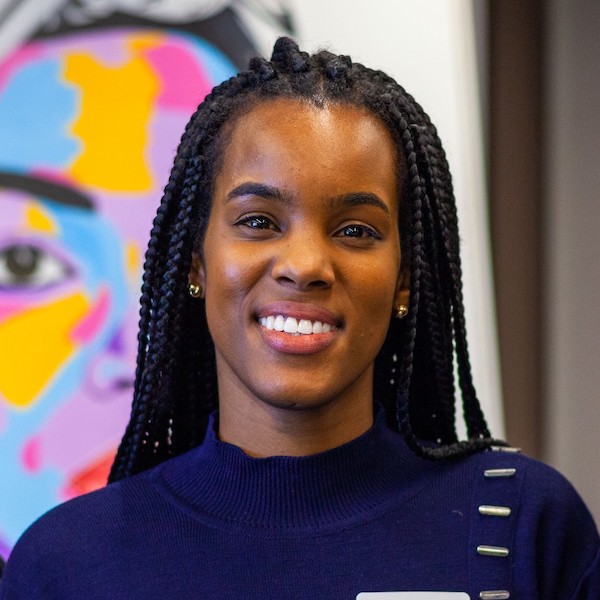 Alica Hall
Alica Hall strongly believes in the transformative potential of the arts to empower and strengthen communities. She has a professional background in strategic communications, having spent 6 years supporting health and non-profit organizations. Alica has a passion for creating spaces for artists to create, learn and connect with new audiences. More recently she served as the Co-chair of Pride Toronto, the largest LGBTQ+ festival in North America. Under her leadership, the festival grew from 10 days to a month, by partnering with cultural institutions to bring queer artists into new venues and spaces.
As the executive director of Nia Centre for the Arts, Alica is now heading up the development of Canada's first professional multi-disciplinary arts facility dedicated to supporting and showcasing Afro-diasporic art. This $7.5 million capital project will transform the Nia Centre's 14,000 sq. ft. facility to create a 150-seat theatre, artist studios, a digital media lab, a recording studio, event space, co-working space and gallery space.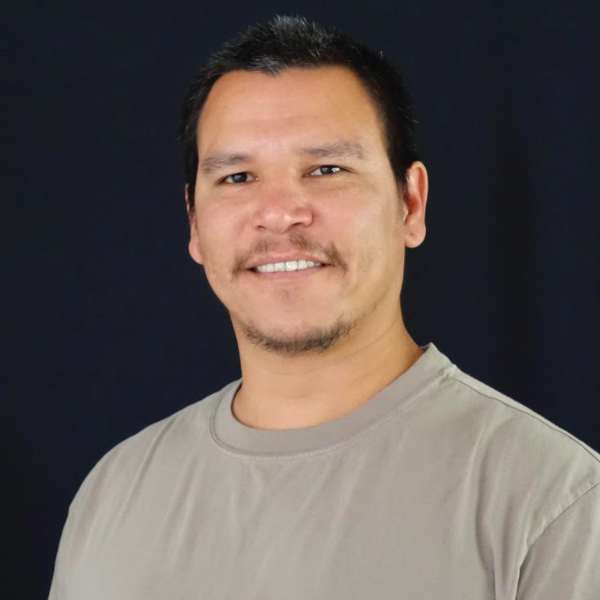 Bruce Naokwegijig
Bruce began his career in theatre at the age of eleven in Debajehmujig's production "Lupi – The Great White Wolf" in 1991. He was a young actor performing in the summer production in the Holy Cross Parish "Ruins" and attending school during the winter months. Since then Bruce has played in many roles through many productions.
Working with Debajehmujig, Bruce had the opportunity to travel a great deal nationally and internationally with the Global Savages. Although Bruce has been a major creator for the company creating small scenes and performances, he also had his directorial debut with the production of "Ever! That Nanabush".
Bruce has seen a lot of good artists come through Debajehmujig and was taught a lot, having once been a part of the new young group of artists. Mask making, Stilt walking, Fire breathing, Dance, NLP, Improvisation theatre, Contact Improv, Working with film, Lighting, Sound and some stagecraft. Since then Bruce has been a workshop facilitator, director, creator, and actor for the many works Debajehmujig does, and has just recently stepped into the role of Artistic Director.
The header image for this event has been generously provided by artist Bruno Canadien, one of the ten 2021 CreateSpace artists-in-residence. "Great Lakes" is from Canadien's Constellations series of paintings.
"The Constellations paintings demonstrate Indigenous diaspora and presence by mapping contemporary First Nation populations, and de-colonizes the geographical landscape while exploring relationships between Native North America and Settler states. Ignoring non-indigenous map-making priorities which themselves ignore our ancient occupation of our countries, imposed colonial lines of jurisdiction are removed, left out of the picture. Within this frame, our communities are highlighted, placed in relation to the land and the rivers within our ancient territories where they have always been. Recognizing that we are Peoples always adapting, we can also be found in rural and urban centres throughout these territories." – Bruno Canadien
The CreateSpace Residency is made possible by support from TD Bank Group through tD Ready Commitment, the City of Toronto, Partners in Art and MAWA