Call for 2022 Residency Artists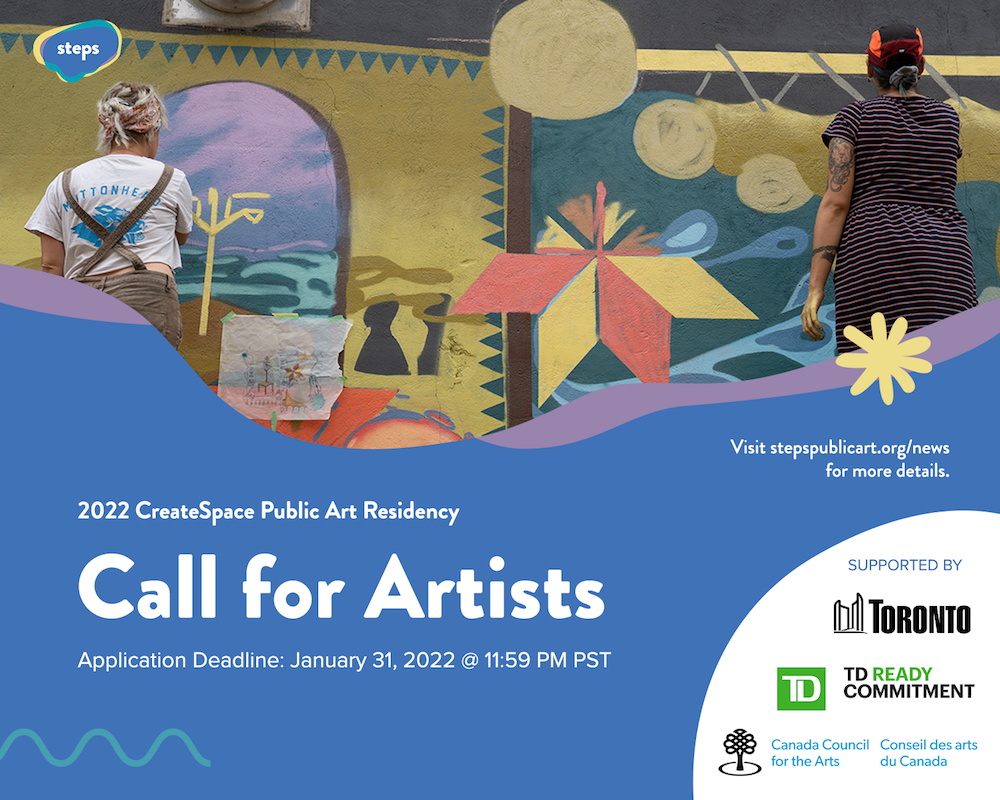 Calling emerging and mid-career level artists! Apply to the 2022 CreateSpace Public Art Residency, a national program supporting Black, Indigenous (First Nations, Inuit and Métis) and racialized artists in realizing projects in their community. Explore last year's residency and take part in this year's program which will run from March to December.
CreateSpace is funded by the City of Toronto as part of ArtworxTO: Toronto's Year of Public Art 2021–2022, TD Bank Group through the TD Ready Commitment, and Canada Council for the Arts.
Public Art Forum in Full Swing!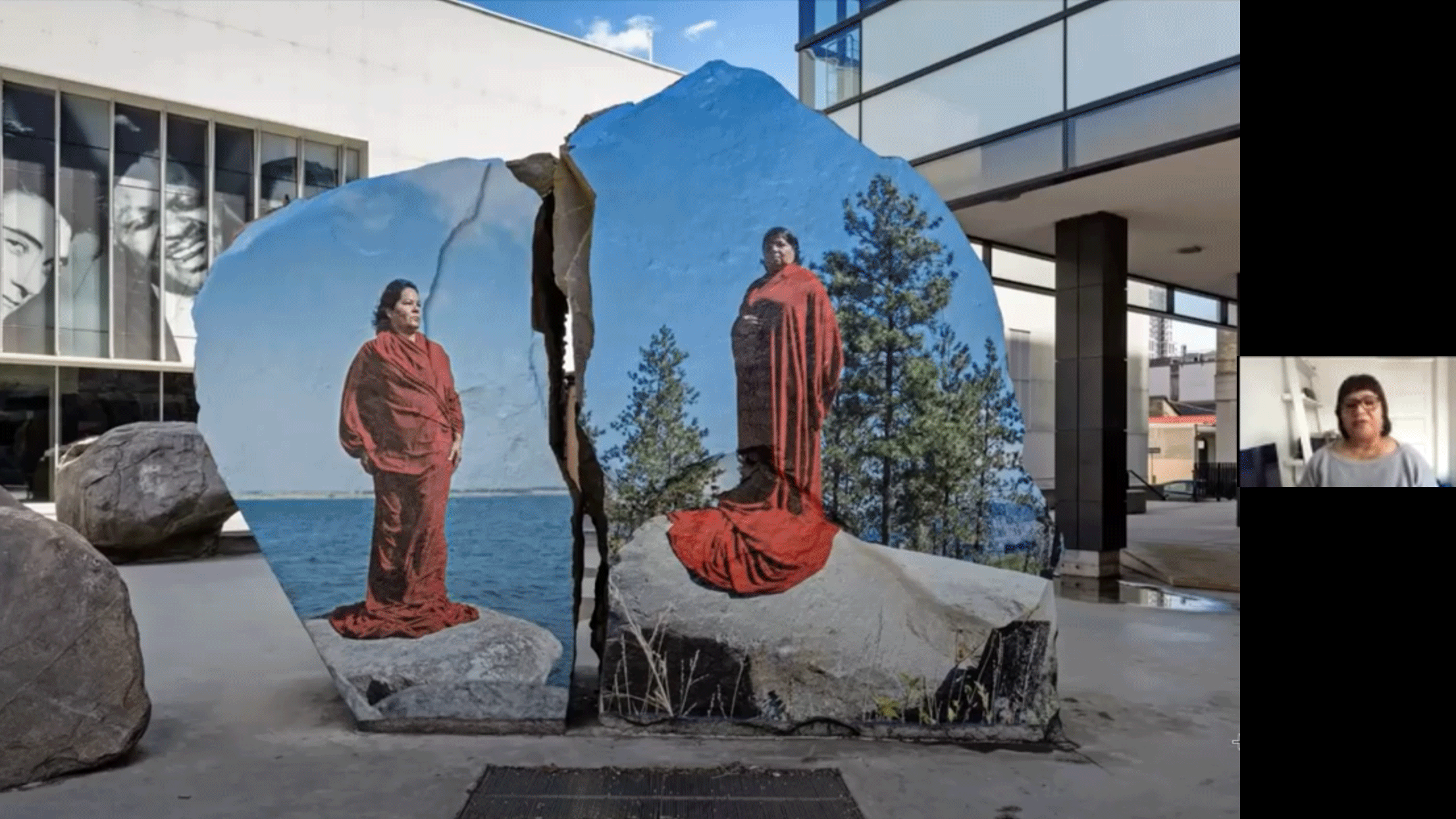 The CreateSpace Public Art Forum began earlier this month with virtual workshops by artist facilitators and a special Keynote Speaker event with Lori Blondeau. This program is an opportunity for emerging artists across Canada to develop public art practices, engage with peers and established artists, and produce artistic responses to the workshops that challenge inequities existing in public space, and an example of STEPS' artist capacity building initiatives.
 Supported by Canadian Heritage, Canada Council for the Arts, and CIBC, the forum runs until January 30, 2022 with programming accessible to the public.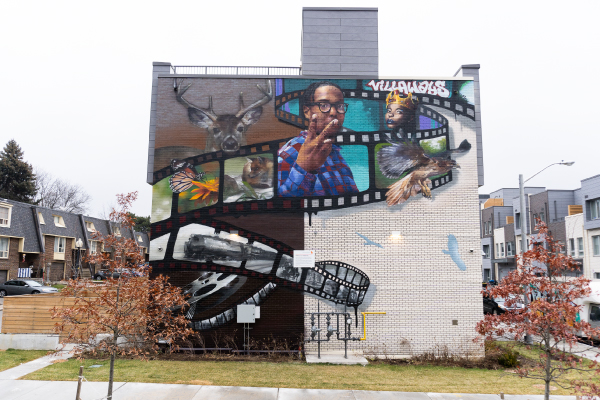 Congratulations to Jessey (Phade) Pacho, collaborating artists, Toronto Community Housing, Tridel, and Leslie Nymark residents on the completion of a community-driven mural! This project celebrates the stories of new and returning tenants of this North York community.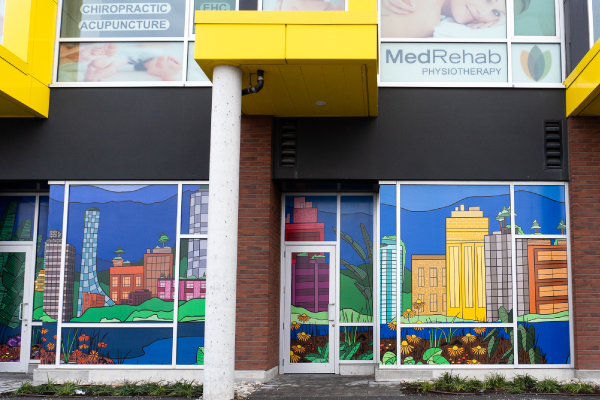 Supporting artists and arts workers, especially those who face barriers in accessing public art opportunities, is at the core of STEPS' mandate. Below are resources and current opportunities on our radar. You can also visit Community Resources for additional learning opportunities.
Building Community During COVID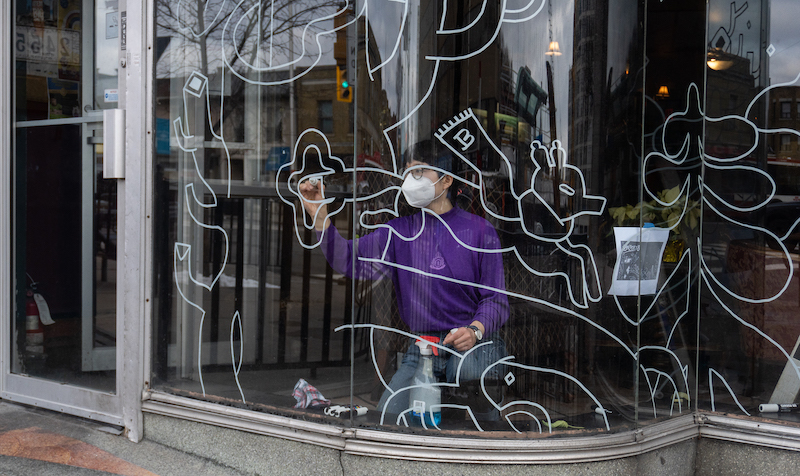 Thanks to contributions from community members like you, STEPS has supported over 150 public art initiatives and made over $650,000 in direct payments to Canadian artists and designers since the start of the pandemic, including over $450,000 in 2021 alone.
Consider making a donation to support this important work!
Featured artists and photographers in this month's issue:
Shelby Gagnon, Paddy Leung, Meegan Lim, Jessey Pacho, Moises Frank, Alex Popelavskis, Whyishnave Suthagar, Moonlight Murals Collective, Tee Fergus, Kseniya Tsoy, Yuliya Tsoy, Wenting Li, May Shi, Gabrielle Lasporte, Selina McCallum, Aditi Kashyap, Amye St John, Annmarie Claudette, Malachi Watson-Narcisse, Michel Nwoye-Vincent
Thanks to our funders and supporters

Want to be the first to receive monthly STEPS updates?