Want to be the first to receive monthly STEPS updates?
At STEPS, we are committed to amplifying the work of equity-seeking artists and communities. We will continue to listen, learn and expand the ways we can better support equity-seeking artists in Canada's most diverse communities. This summer, STEPS is working with Accessibility Consultant
Spark Clarity
to make our spaces and programs more inclusive and accessible. We also encourage you to visit
YouthREX
for more Disability Pride resources and to
share your feedback
with STEPS on where we can do better.
Reimagining Community Engagement Panel Talk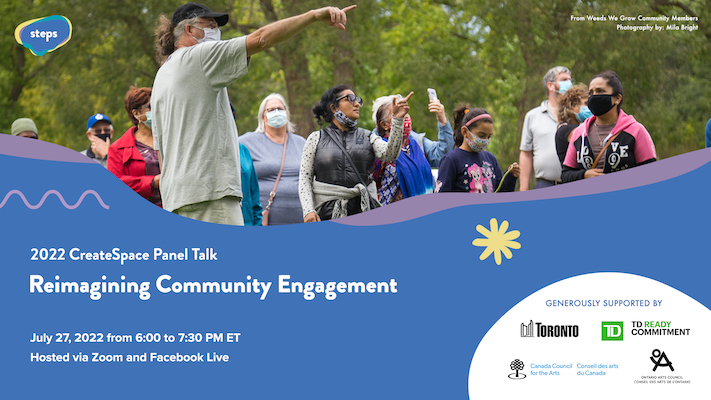 Register for this free virtual panel talk on July 27 exploring how we can engage our communities to create inclusive public spaces. Moderated by Anna Jane McIntyre with panelists Lindsey Lickers,
Mushkiiki Nibi Kwe, Jaime Calayo and Kayla Bernard, join us via Zoom (French translation, ASL and LSQ interpretation, and simultaneous French translation available) and Facebook Live.
This event is presented by STEPS as part of the 2022 CreateSpace Public Art Residency and Shaping Space: Culturally Responsive Public Spaces. 
Interview with Yasmeen Nematt Alla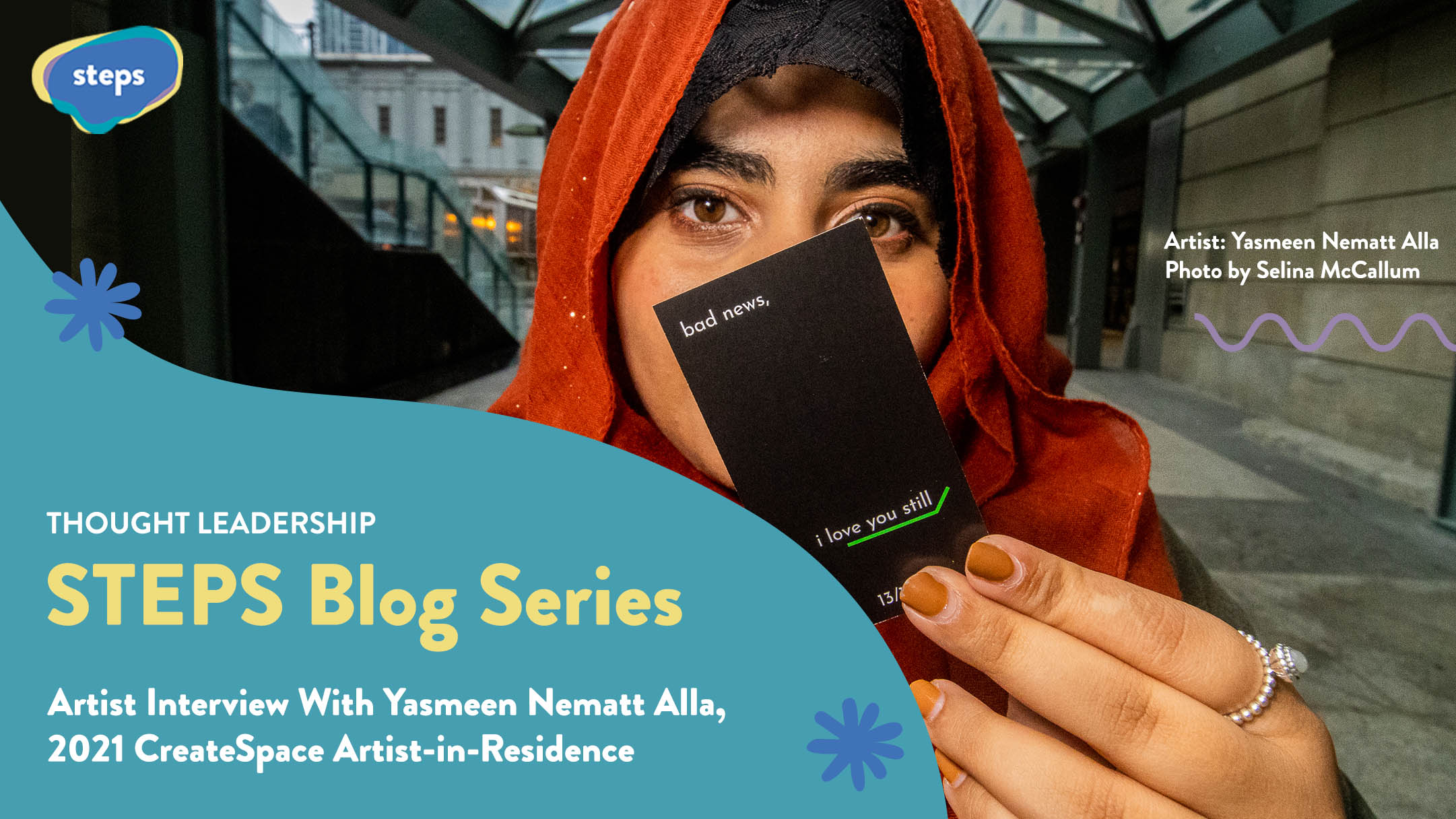 Read the first artist interview in the STEPS Thought Leadership Blog Series and learn about the inspiration behind Yasmeen Nematt Alla's CreateSpace Residency project, Commuting and Other Lonely Thoughts. 
In conversation with Cultural Content Writer Eva Morrison, the 2021 artist-in-residence discusses her interactive work and the importance of public art that facilitates community-building, connection, and storytelling.
Register: Hair and Art Workshops!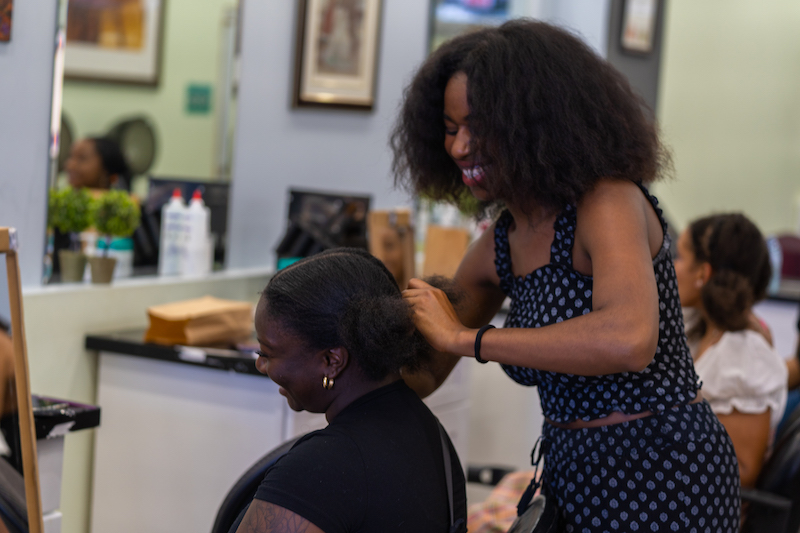 Join STEPS and project partner and founder of Empress Mane, D'Andra Montaque and fellow artists and stylists in The Mane Event, a community arts series in Toronto's Little Jamaica that speaks to the importance of hair in Black culture. Register to the final family-friendly workshops of the series on August 7 that will culminate in a community art exhibit and new public mural!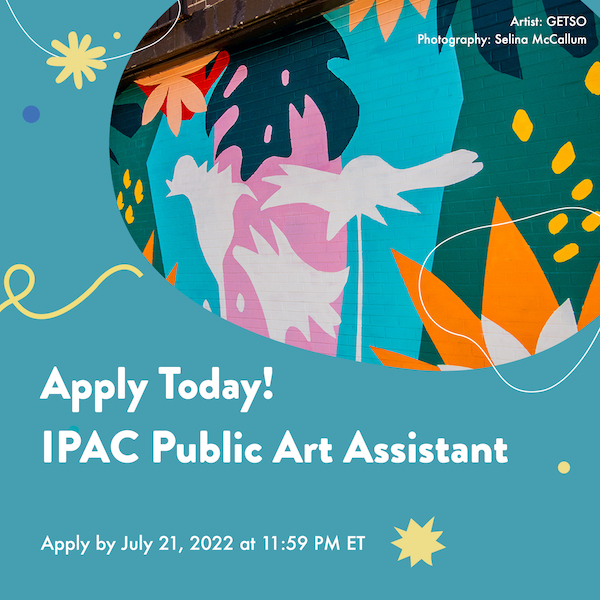 Deadline: Today MIDNIGHT (EDT)!
Hiring: Public Art Assistant 
Apply to this opportunity to support the work of artists and the development of community arts collaborations!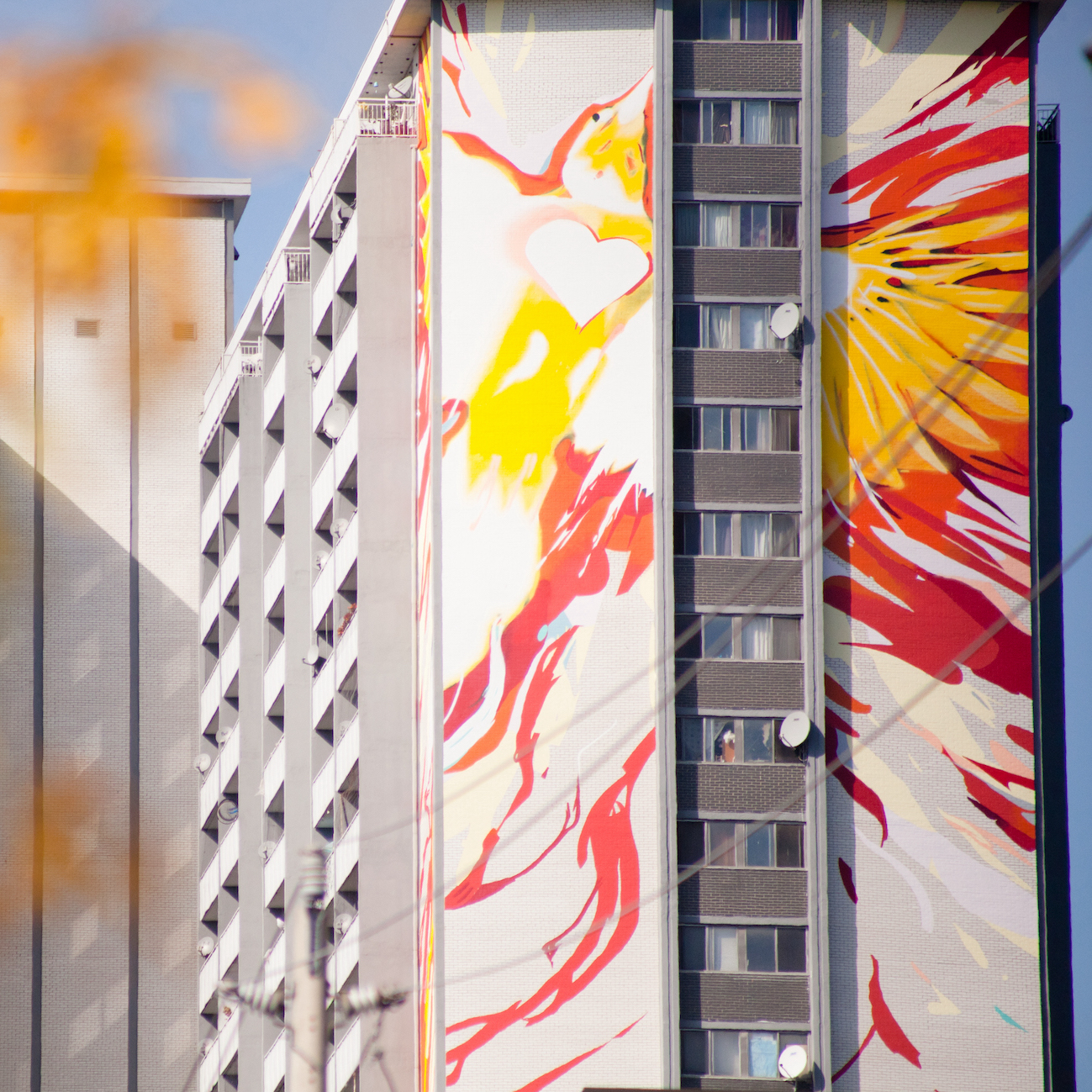 Deadline: August 8, 2022
Apply: STEPS Board of Directors
We're expanding our Board and seeking up to five Members at Large with diverse skill-sets and passion for transforming public spaces into vibrant places!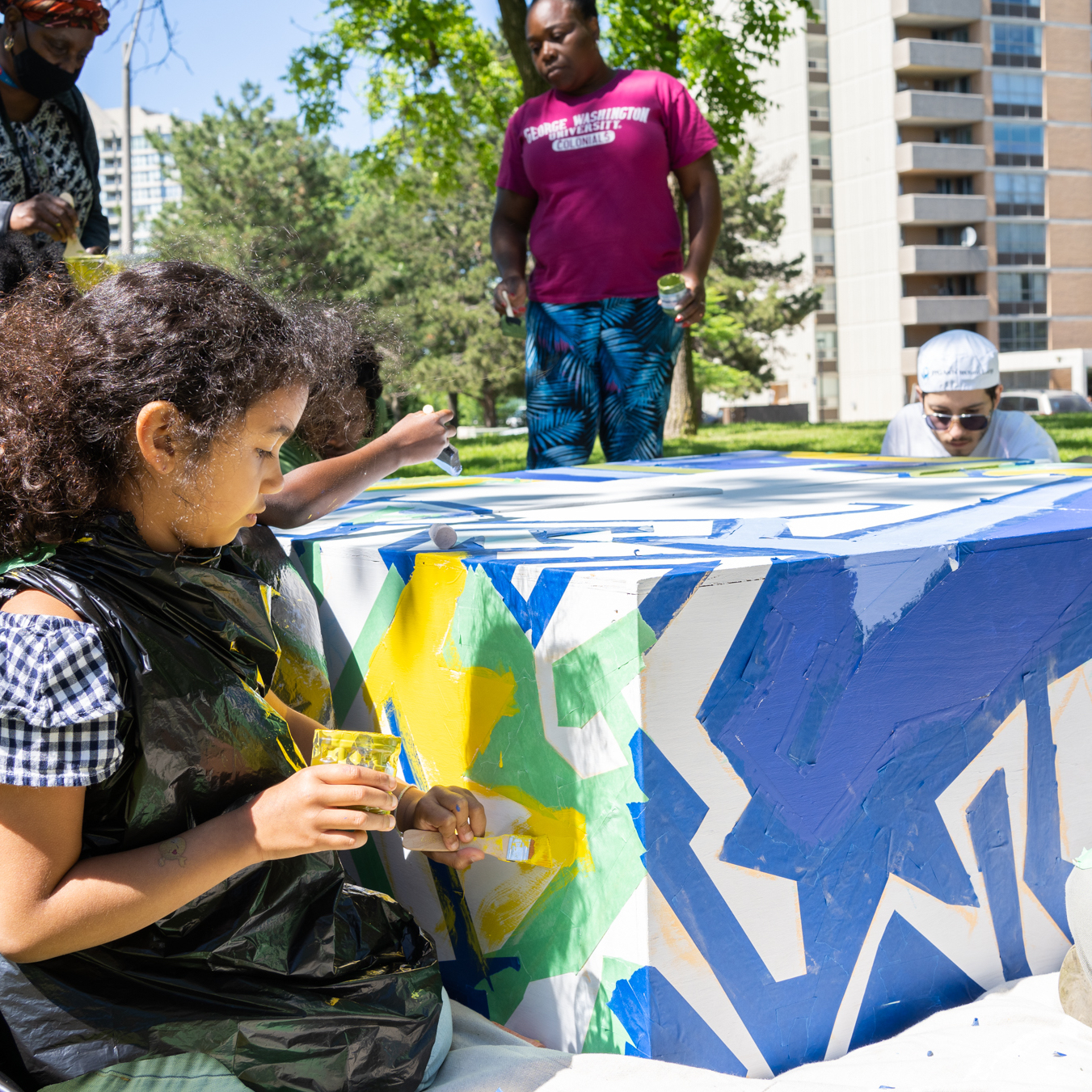 August 13, 2022 @ 11 to 4 PM ET
From Weeds We Grow Park Event
Join the community in Toronto's Panorama Park for free creative workshops, storytelling, and exploration of community-based approaches to public space.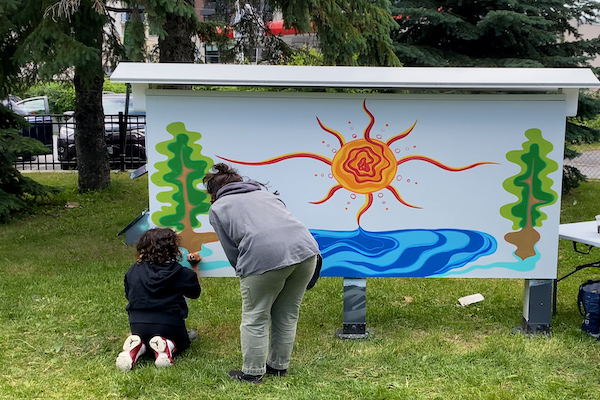 ArtsPark Art Wall 
(Parkdale Park, Ottawa)
CreateSpace artist-in-residence Stephanie Babij collaborated with Wellington West BIA and MASC on a community-engaged mural representing the natural environment and energy flow in nature.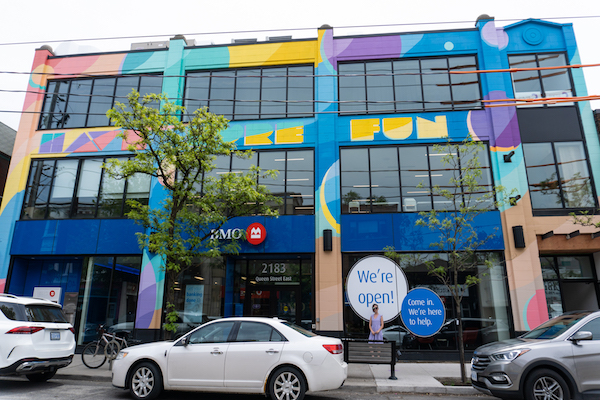 Fun is Important 
(2181 Queen St. E, Toronto)
This 4,000 square foot public art project by Bareket Kezwer includes two murals that were inspired by the excitement and joy shared during the 11 arts workshops and 14 hours of community engagement conducted with youth in The Beach community. 
.
Supporting artists and arts workers, especially those who face barriers in accessing public art opportunities, is at the core of STEPS' mandate. Below are resources and current opportunities on our radar. You can also visit Community Resources for additional learning opportunities.
Building Community During COVID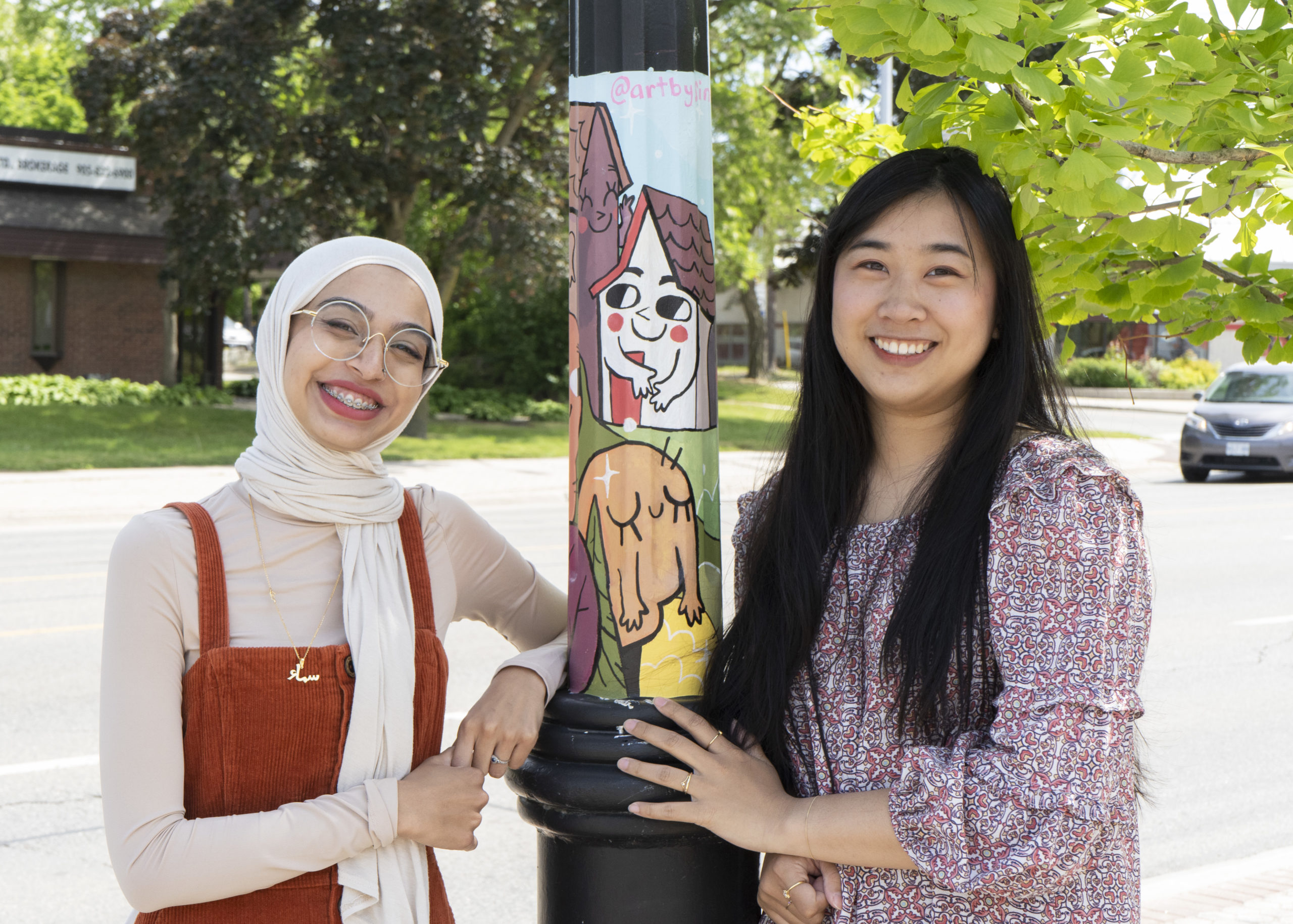 Thanks to contributions from community members like you, STEPS has supported over 150 public art initiatives and made over $895,000 in direct payments to Canadian artists and designers since the start of the pandemic, including $315,000 in 2022 alone.
Consider making a donation to support this important work! 
Featured artists and photographers in this month's issue:
Mila Bright, Selina McCallum, Yasmeen Nematt Alla, Anushay Sheikh, GETSO, Sean Martindale, Diego Rojas, Craig Conoley, Stephanie Babij, Bareket Kezwer, May Shi, Sima Naseem, Yen Linh Thai, Kyle Jarencio
Thanks to our funders and supporters