Three public art installations with local artists and community members to celebrate the Year of the Tiger!
Toronto's Chinatown is currently home to a public art hub with three one-of-a-kind art installations around Dragon City Mall at the intersection of Spadina and Dundas St West. These projects are in partnership with Chinatown BIA and local artists with the support of STEPS and community organizations. 
Create your own self-guided walking tour through the STEPS Public Art app or visit virtually using the app to learn more about the artists, view beautiful process and final installation photos, and the inspiration behind the artworks. 
Yue Moon 完滿: Tiger With Wings 如虎添翼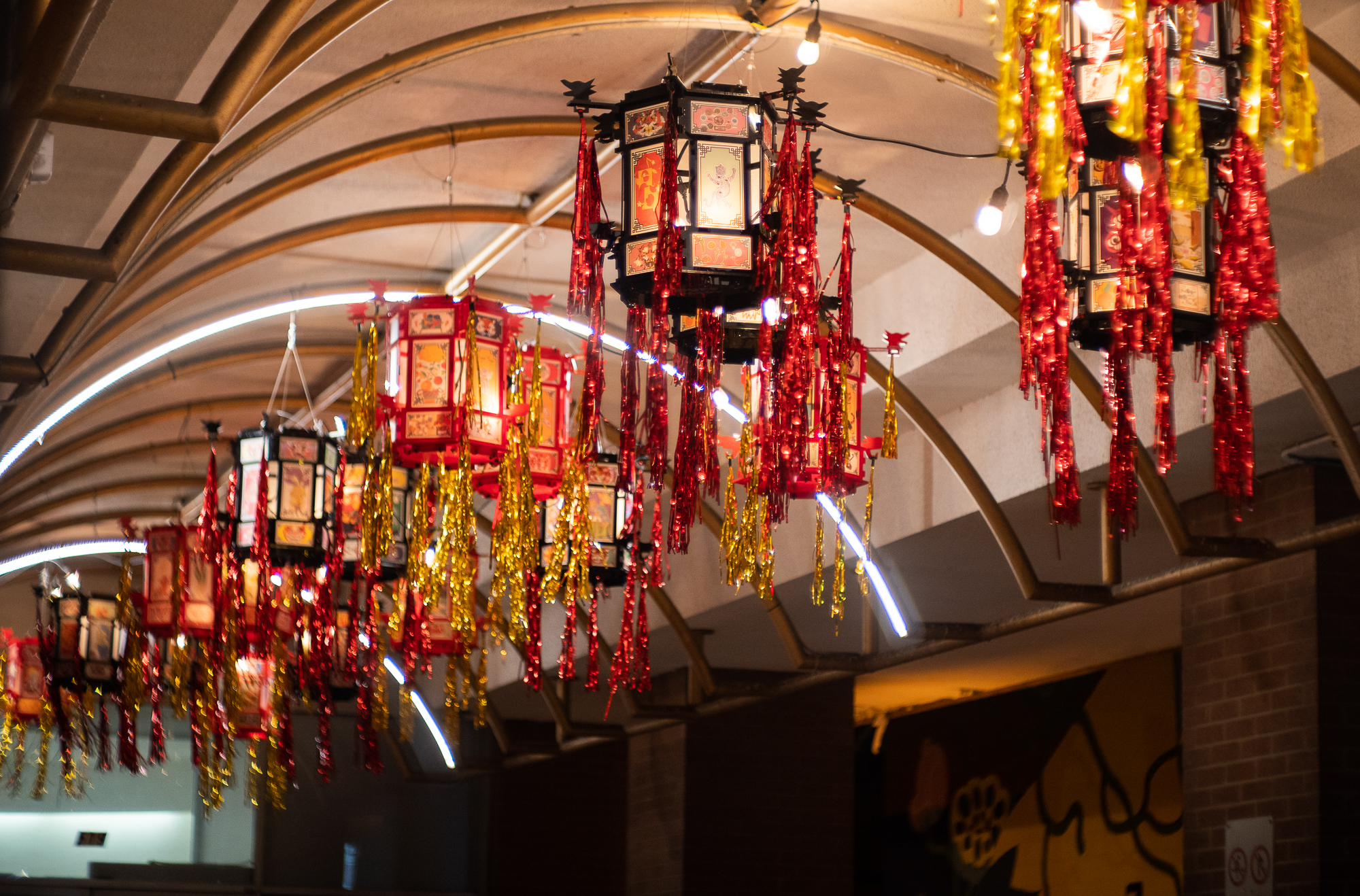 Since the project announcement on January 31, 2022, Yue Moon 完滿: Tiger With Wings 如虎添翼 continues to receive heartwarming support from the community. From participants finding their artwork in the exhibit to reflective artist interviews with local media, the third iteration of the project proves to be a way to bring people together in the cold of winter.
Make sure to visit the exhibit before it's gone! Yue Moon 完滿: Tiger With Wings 如虎添翼 will be exhibiting at 519 Dundas St. W until February 28th, 2022.
To learn about PUFF Paddy, Meegan Lim and Toronto Chinatown BIA's reflections on Yue Moon 2020 and 2021, and their hopes for the new year, explore the interview features below.
Yue Moon 完滿: Tiger With Wings 如虎添翼 is produced in partnership with Toronto Chinatown BIA, and supported by Chinese Gospel Church Toronto, OCAD University's RBC Centre for Emerging Artists & Designers, Cecil Community Centre, and Ontario Arts Council. This project is also part of the DesignTO Festival forming Toronto's design week, January 21-30, 2022.
The Hope in Chinatown 曙光再現
Located right next to the lanterns, find a 1008 square foot mural project created in late summer of 2021 by local artist Wenting Li at 525 Dundas Street West. The Hope in Chinatown aims to brighten the busy location of local restaurant Pho Pasteur with feelings of courage, light and community resilience through a combination of Chinese iconography.
The Hope in Chinatown Mural is in partnership with Chinatown BIA and Dulux Paints. This project is also part of STEPS' I HeART Main Street Program that supports BIAs across Ontario through creative placemaking. It is presented in partnership with RBC Royal Bank and ShowLoveTO produced by the City of Toronto, is generously supported by the Canada Healthy Communities Initiative funded by the Government of Canada, Canada Council for the Arts, Ontario Arts Council, and funding provided by the Government of Ontario.
The Flow of the Tiger 福虎飛瀑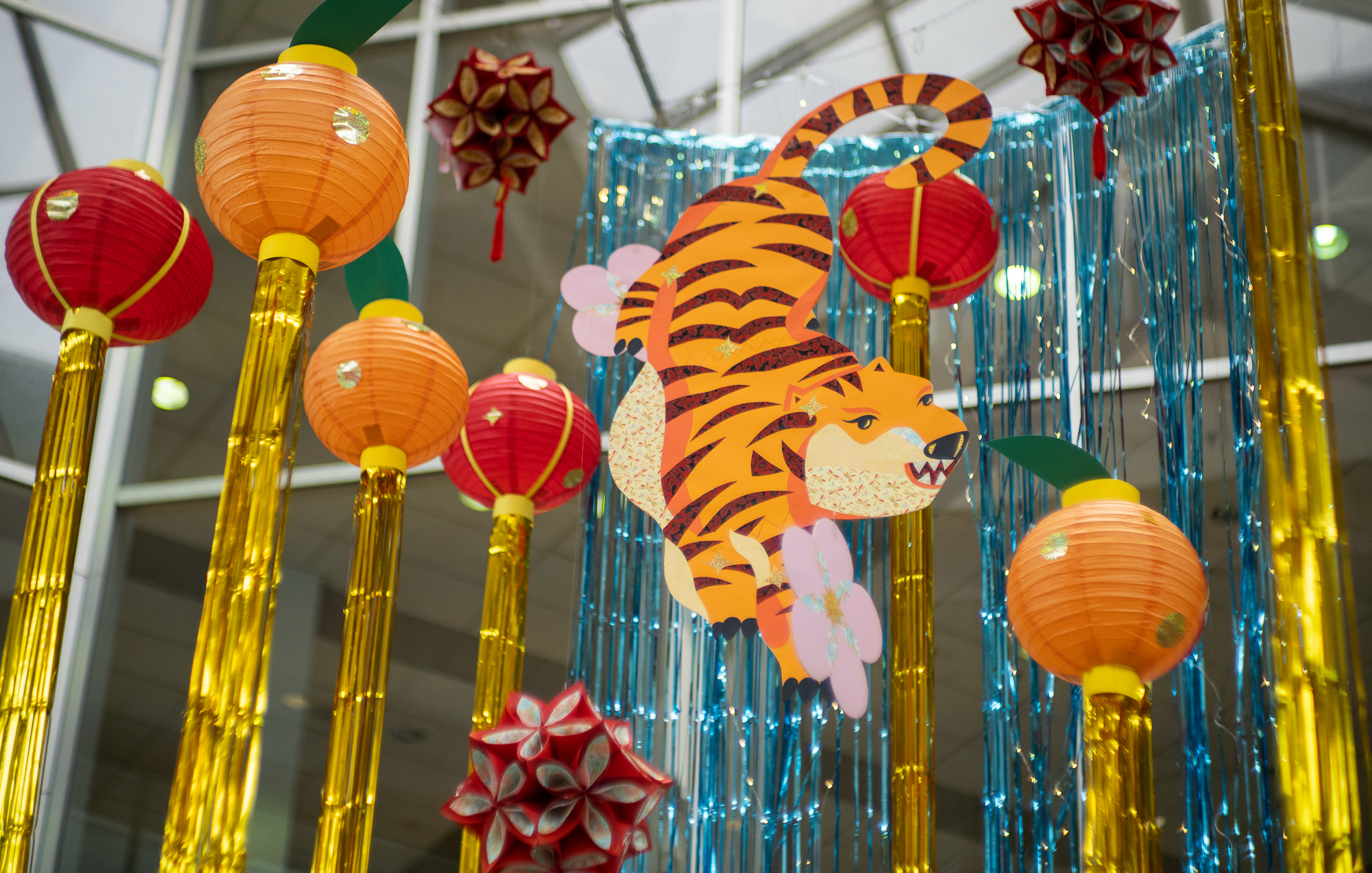 Head inside Dragon City Mall at 280 Spadina Ave to find Justine Wong's wonderful tiger installation that overlooks the entry foyer to invite new and returning visitors! The Flow of the Tiger allowed Justine to experiment with paper for this larger-than-life installation with the support of Makeshift Collective. 
This project is also part of STEPS' I HeART Main Street Program to foster meaningful business-community relationships, create paid opportunities for artists, and support main street recovery.