Toronto's Bloor Annex BIA Sculpture Exhibit:
Light Strainers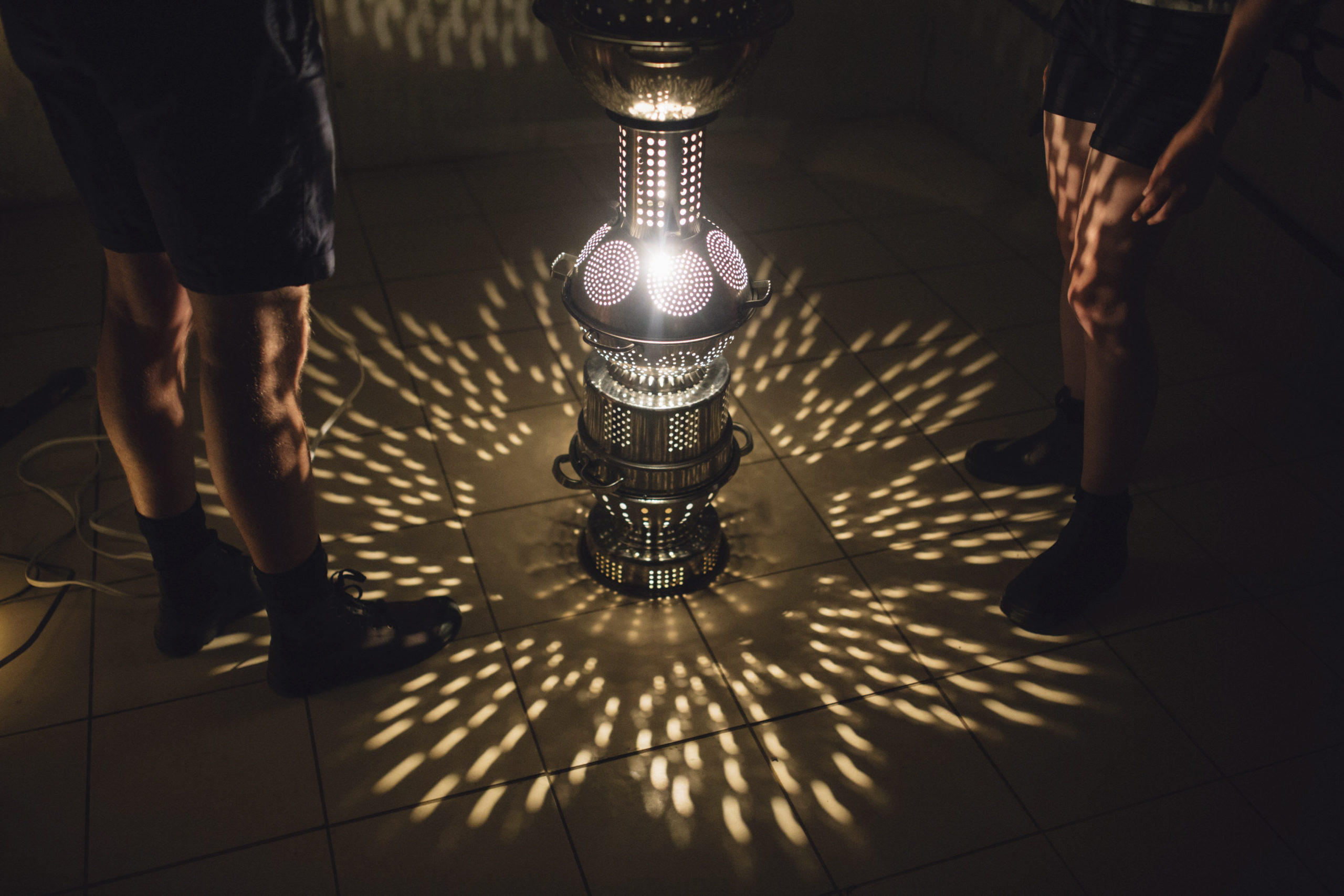 The Toronto Bloor Annex BIA commissioned STEPS Artist Chris Foster and Artist Advisor Layne Hinton to develop Light Strainers, a series of kinetic light sculptures to highlight the challenges faced by restaurants in the Annex and the world over during the pandemic. To check out the sculptures, be sure to stop by all three of Bloor Annex BIA's parkettes to witness the mesmerizing loops of shifting patterns and shadows.
Sculptures will be on display from March 18 to May 31, 2021.
Yue Moon II Celebration in Full Swing!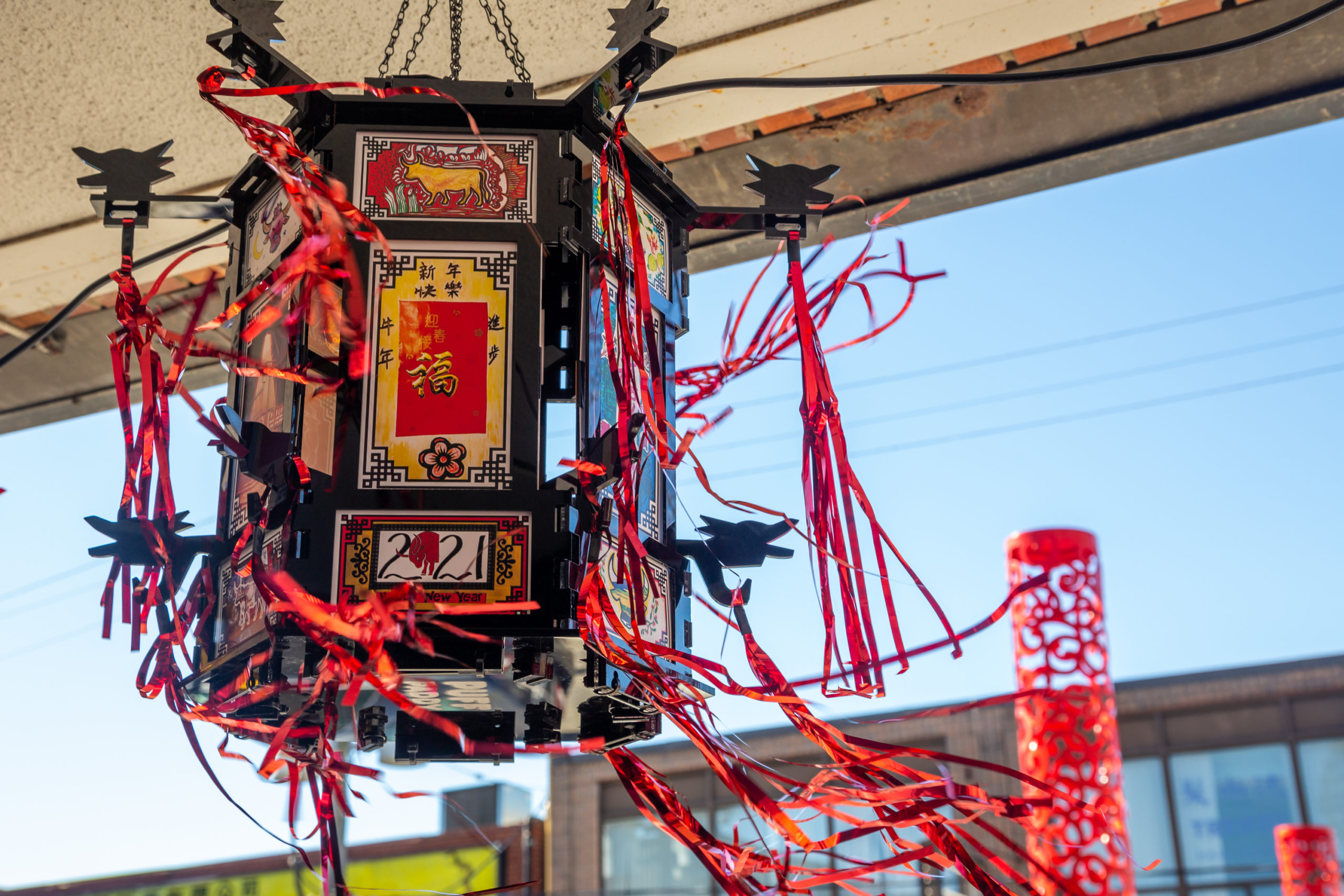 In celebration of Lunar New Year, artists PUFF Paddy and Meegan Lim recently facilitated a series of online lantern-making workshops for intergenerational community members across Toronto. A series of 20 unique, community co-created lanterns have been installed in Toronto's Chinatown and are on display until the end of March. Visit our Yue Moon II blog post to learn the installation sites so you can experience the lanterns in-person!
Yue Moon: A CreateSpace Artist Talk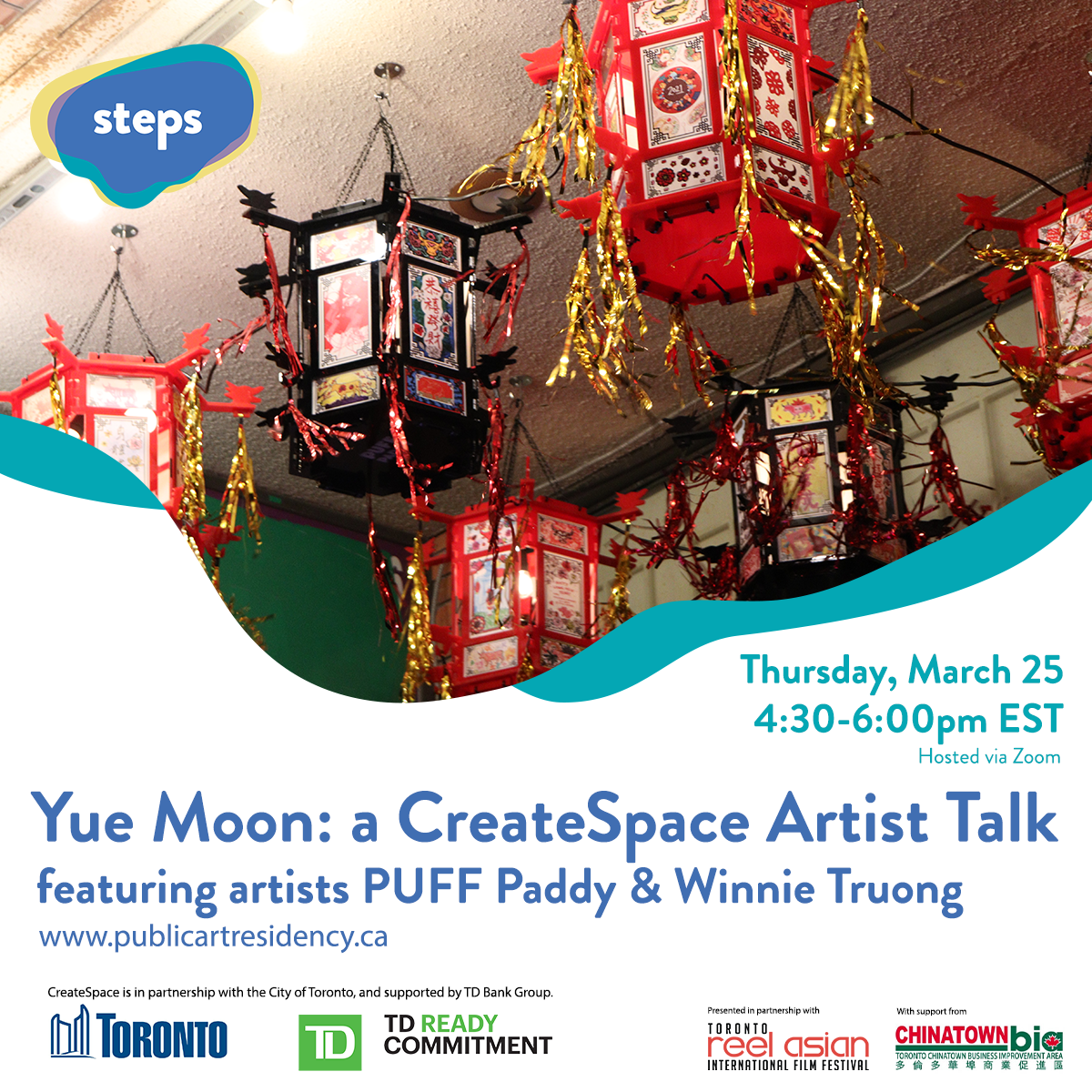 Building upon last year's Yue Moon project, artists PUFF Paddy and Winnie Truong explored themes of cultural identity and community using new media, fabrication, and craft in the facilitation of virtual group workshops, resulting in the presentation of two unique, community co-created public artworks. To cap off the 2021 Lunar New Year celebrations and another successful iteration of Yue Moon, artists PUFF Paddy and Winnie Truong gather on Thursday, March 25, 2021 from 4:30–6pm EDT for a virtual artist talk reflecting on recent projects, community identity and engagement during periods of isolation.
This CreateSpace Artist Talk will be hosted via Zoom and broadcasted on Facebook Live via @STEPSPublicArt. ASL interpretation, closed captioning, and English to Mandarin translation will be available throughout this event.
Presented by STEPS Public Art and Reel Asian Film Festival, this workshop is offered as part of the 2021 CreateSpace BIPOC Public Art Residency.
Supporting artists and arts workers, especially those who face barriers in accessing public art opportunities, is at the core of STEPS' mandate. Below are some of the current opportunities on our radar.
Building Community During COVID

Thanks to contributions from community members like you, STEPS supported over 65 public art initiatives and paid over $160,000 in direct payments to Canadian artists and designers in 2020 alone.
Consider making a donation to support this important work!
Want to be the first to receive monthly STEPS updates?