From Weeds We Grow: Basket-Making Workshop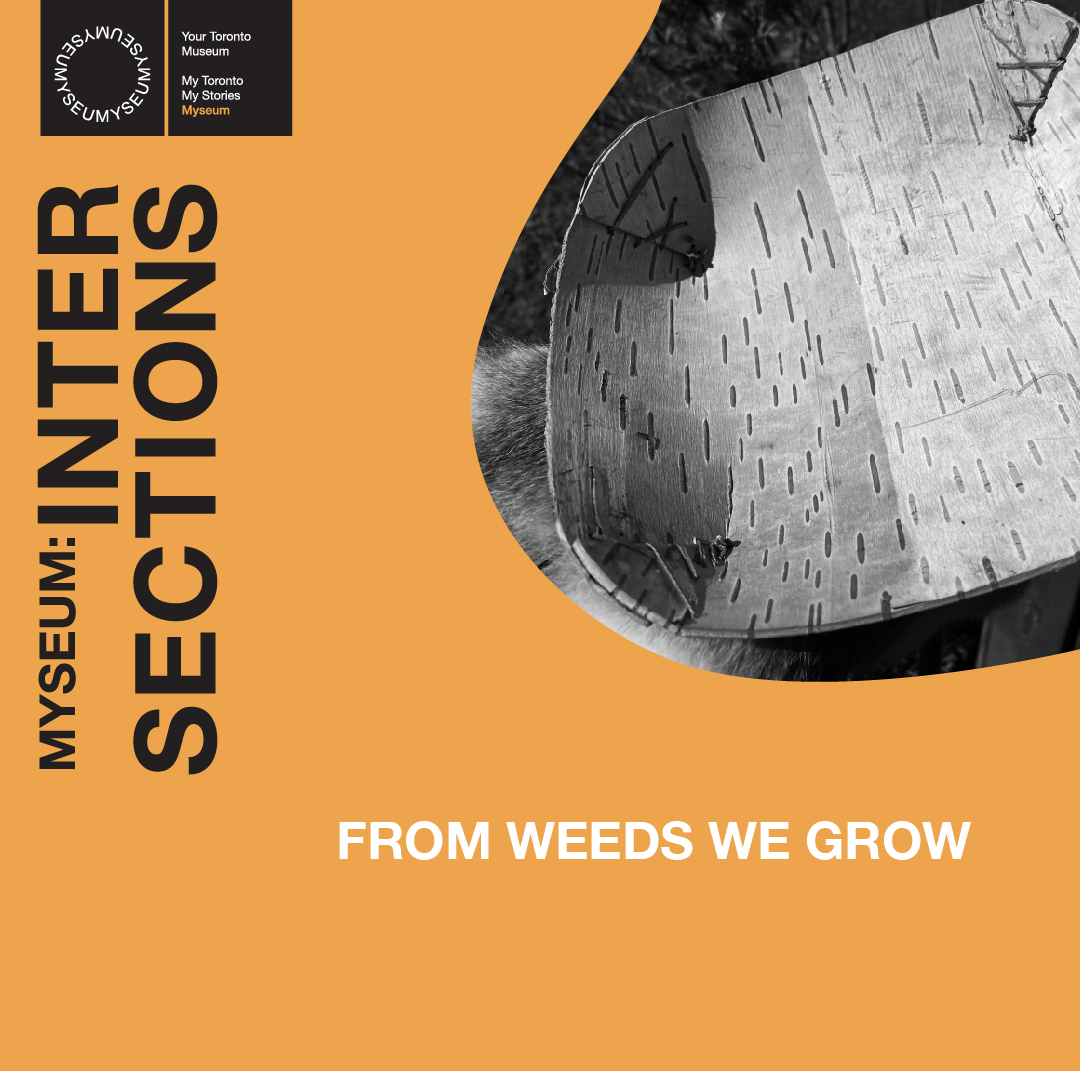 Event Image: Myseum of Toronto
From Weeds We Grow is an interdisciplinary public art project that intertwines artistic, Indigenous and community-based approaches inspired by the history of Toronto's Rexdale community and the Humber River. As part of the 2021 Myseum Intersections Festival, join lead artist Lindsey Lickers in a free birch bark basket-making workshop titled: Honouring Our Connections – Creating a Caring Vessel on June 19, 2021 from 1 to 3pm EDT via Zoom.
Visit the event page for more details on how to secure a free workshop material kit, and tune into @stepspublicart on May 21st for an Instagram Takeover by Lindsey to learn more about the From Weeds We Grow journey and her artistic practice.
Congratulations Yue Moon: Animated Light!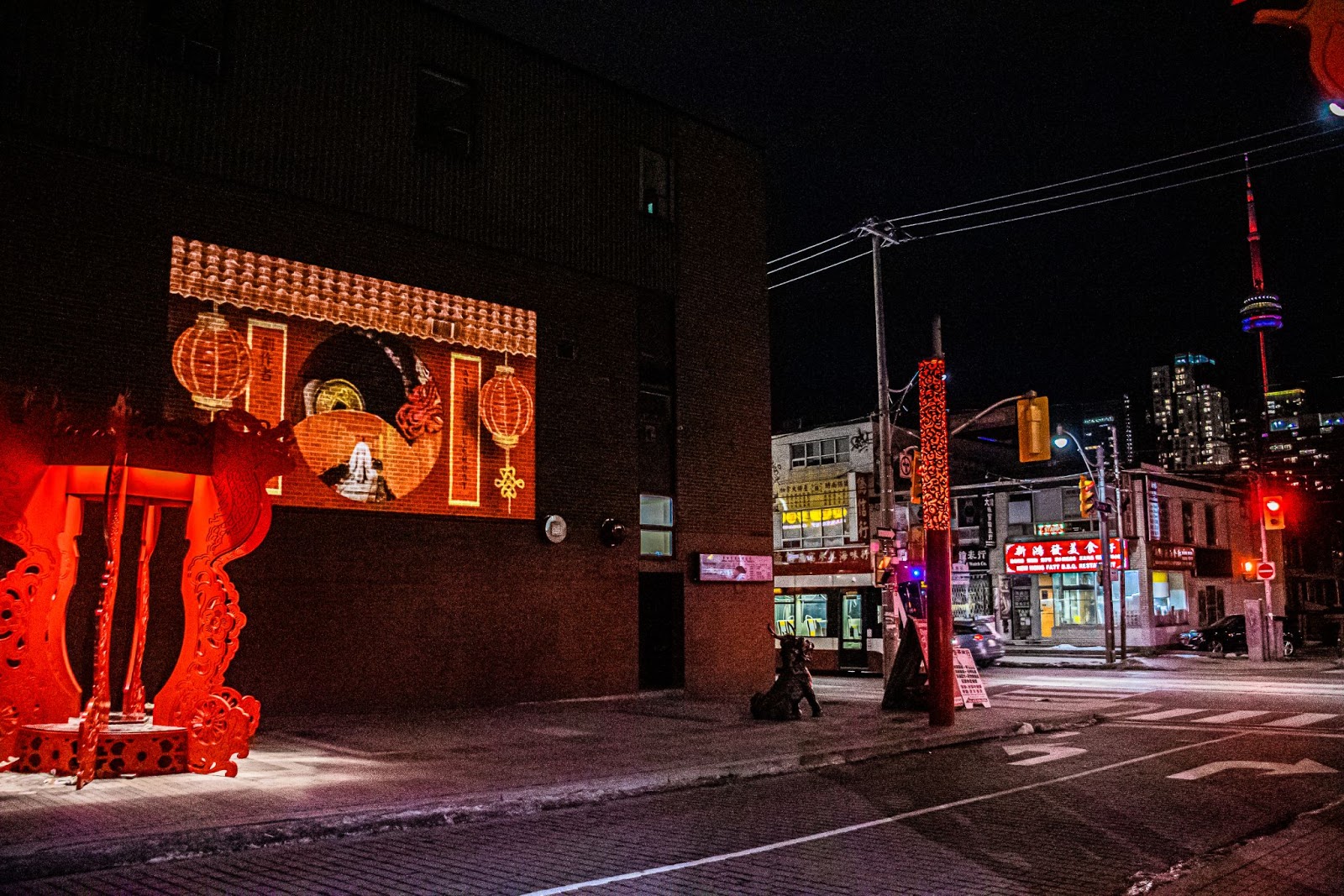 Yue Moon: Animated Light, led by artist Winnie Truong, and STEPS were recognized at this year's Toronto Friends of the Visual Arts (TFVA) Tribute Awards. The TFVA awards celebrate the achievements of artists and projects that support the role of art in the GTA, especially during these challenging times. Check out our acceptance speech by STEPS Program Director Bebhinn Jennings during TFVA's virtual tribute night!
Animated Light was a collaborative art-making project that led to a large outdoor projection installation in the heart of Toronto's Chinatown as part of this year's Lunar New Year celebrations. Stay tuned for a brand new webpage dedicated to Yue Moon!
Celebrating Queer Black Lives Mural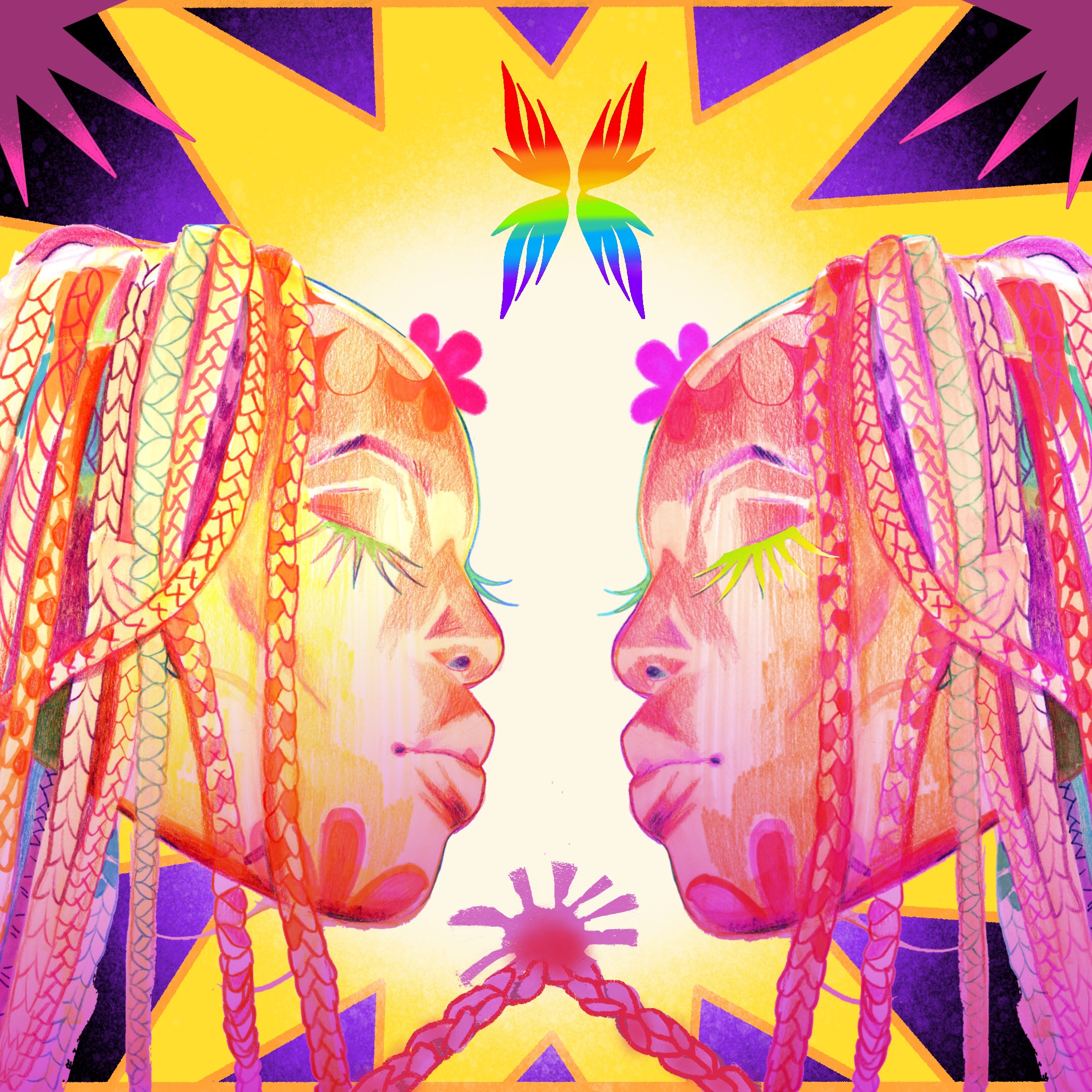 Celebrating Queer Black Lives is an upcoming public art mural in Toronto's Oakwood Village (529 Oakwood Ave) by STEPS Artist Curtia Wright and commissioned by LOMA Marketing Agency with community support by Nia Centre for the Arts. This project honours queer Black lives, community connection and solidarity.
"I depicted Black femmes adorned with flowers to pay homage to the femmes who received their flowers too late, to communicate a sense of solidarity with our history. I believe it is integral when speaking of Black lives, especially queer ones, to uplift and celebrate the voices of femme Black people."
This project is presented with RBC as part of I HeART Main Street, a program supporting 25 business improvement areas (BIAs) across Ontario to bring public art by local artists to communities all summer long!
Production is just around the corner and we're excited to share more sneak peeks leading up to the big reveal, including a STEPS Instagram takeover on June 2nd by Curtia. Follow @stepspublicart and @curtia for the latest announcements.
Experience Light Strainers before May 31!

If you're taking a stroll in Toronto's Bloor Annex neighbourhood, be sure to stop by the three parkettes to visit Light Strainers, a series of public art installations by local artists Chris Foster and Layne Hinton in collaboration with the Bloor Annex BIA. The kinetic light sculptures bring vibrancy to the neighbourhood while imagining new ways the community can safely engage with art during the pandemic. Tag us at @stepspublicart and @explorebloorannex to share your photos (and check out the awesome sizzle reel to witness the magic from home)!
As we ramp up for our summer projects, we're thrilled to have three new staff members from Winnipeg, Vancouver and Montreal who have the diverse skill sets to make public spaces more vibrant and inclusive! Collin, Vicki, and Charlotte will be an invaluable support to the team as we continue to roll out CreateSpace programming, develop new partnerships, and activate main streets with Canadian artists! 
Supporting artists and arts workers, especially those who face barriers in accessing public art opportunities, is at the core of STEPS' mandate. Below are some of the current opportunities on our radar.
Building Community During COVID

Thanks to contributions from community members like you, STEPS supported over 65 public art initiatives and paid over $160,000 in direct payments to Canadian artists and designers in 2020 alone.
Consider making a donation to support this important work!
Want to be the first to receive monthly STEPS updates?