GTA Local Business Districts Gain Support for Public Art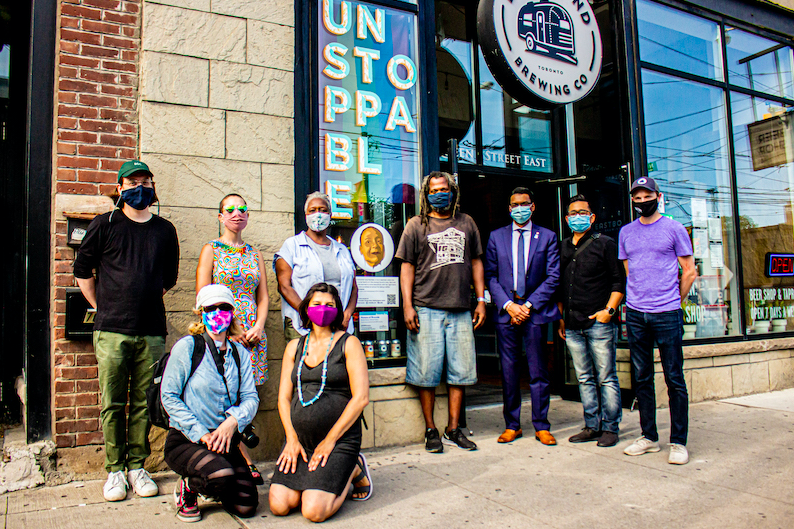 In response to the COVID-19 pandemic, STEPS recently provided 11 Business Improvement Areas (BIAs) with the opportunity to creatively respond to economic challenges through the recognition of artists and leaders in their respective communities. The I HeART Main Street Art Challenge has allowed BIAs to undertake exciting projects to transform streetscapes and unify each BIA catchment through art.
After the development of 41 art installations in collaboration with 20 local artists, we are pleased to announce that the Riverside BIA, Port Credit BIA, and Chinatown BIA are the winners of the challenge! These three BIAs have been awarded a combination of artist fee subsidies, financial and in-kind support for future placemaking activities, as well as prize money for their collaborating artists, in three categories: Community-Engaged, Transformative, and Innovative.
A big thank you to all the participating BIAs and artists for their creative efforts and role in the success of this project!
NEW COLOURS AT DUPONT AND DUFFERIN

ELAD Canada recently approached STEPS to develop a series of public art installations on and around the future Galleria on the Park master-planned community. The first of these collaborations was a colourful mural produced by Toronto-based multidisciplinary artist Jacquie Comrie, with the support of PATCH Artists Bareket Kezwer and Monica Wickeler!
Meet Our New Program Coordinator!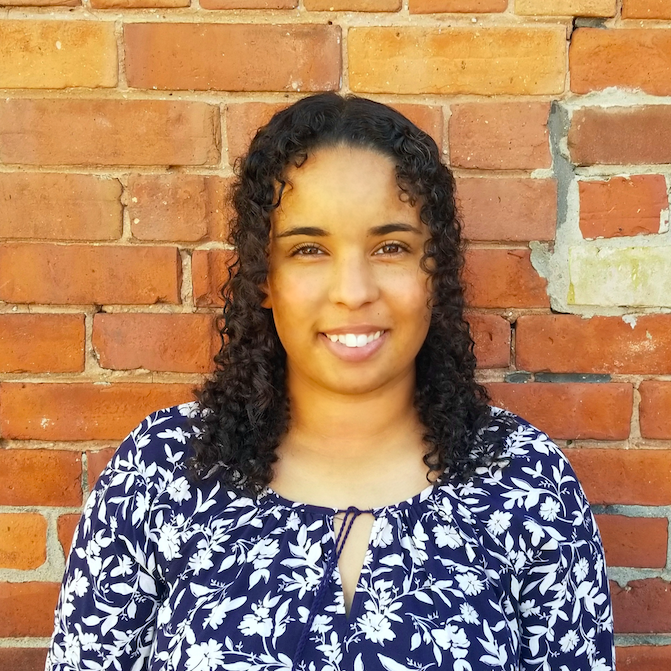 Say hello to Janet Hinkle, STEPS' newest team member! Janet is a multidisciplinary artist and arts administrator passionate about shared histories and community building, always driven to explore concepts around equity, diversity, gender rights, and mixed-race identity.
Place(makers) Lighting the Way in Regent Park
Artist Whyishnave Suthagar, with support from Samar Hejazi, will lead this series of four online workshops that will guide participants through the process of creating their individual textile artworks for public display in the Regent Park area from December 2020 to February 2021.
Hoarding Exhibit Highlight: Wonder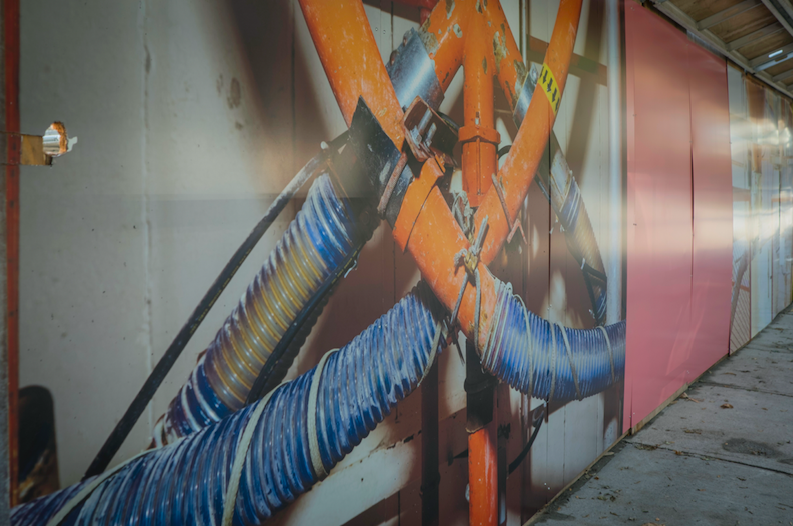 Abstracted by PATCH Artist Laird Kay, these close-up photos from within an old bread factory are on display for Kay's latest hoarding exhibit, Wonder, at Graywood's 462 Eastern Avenue. 
Supporting artists and arts workers, especially those who face barriers in accessing public art opportunities, is at the core of STEPS' mandate. Below are some of the current opportunities on our radar.
Building Community During COVID

During this unprecedented time, we are supporting Canadians to initiate creative projects that can be experienced both at a distance by neighbours, as well as online during the pandemic.
Consider contributing through our CanadaHelps account to support our work.
Want to be the first to receive monthly STEPS updates?