Want to be the first to receive monthly STEPS updates?
Save The Date for Giving Tuesday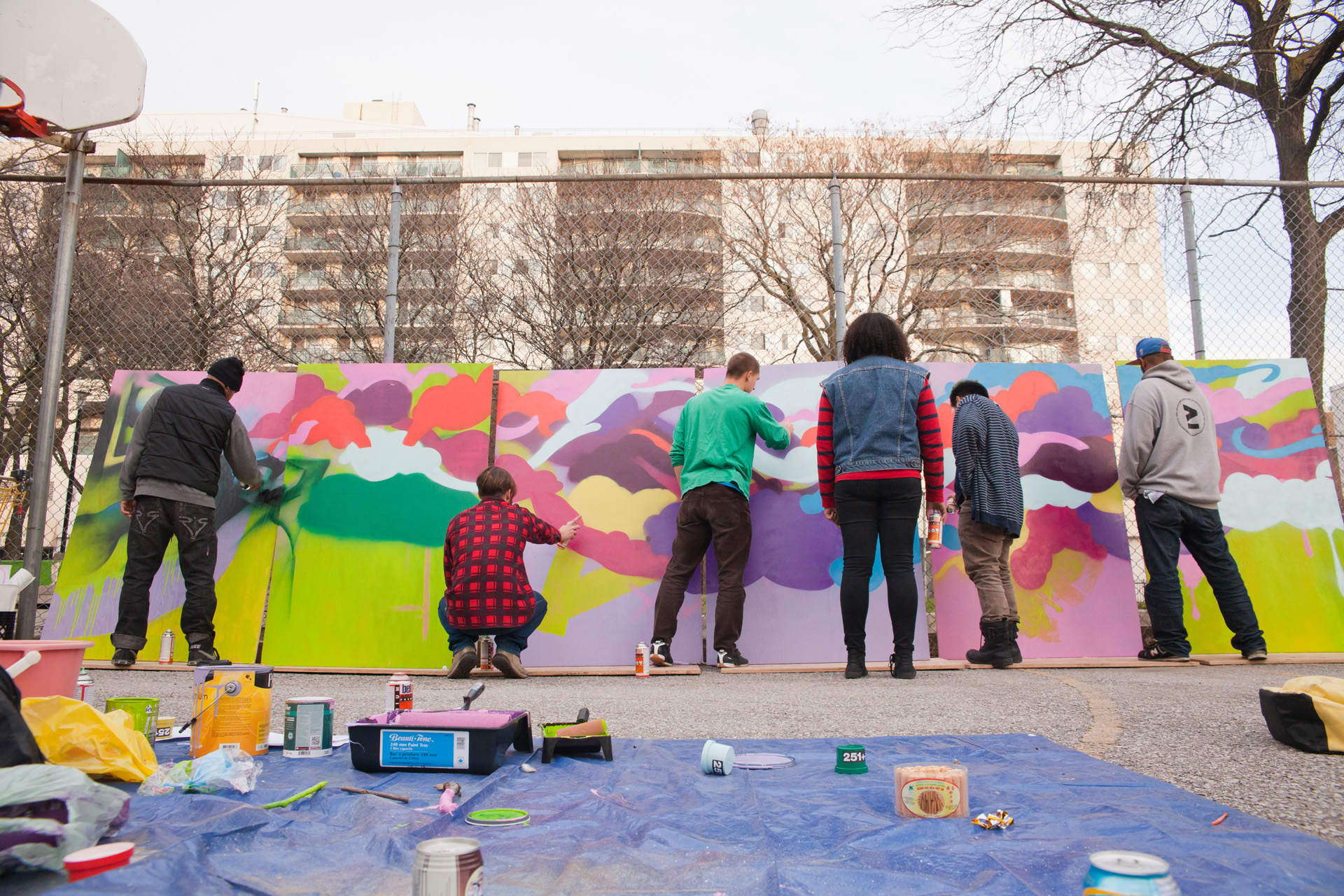 STEPS is thrilled to participate in
Giving Tuesday
on November 29. This is a global day of giving to raise funds and support the mission of charities and organizations that are positively transforming communities. 
Make communities smile and shine with public art this Giving Tuesday with STEPS! Learn how you can bring more public art and bring more smiles to your community in collaboration with STEPS!
Artist Call and Information Session:
CreateSpace Public Art Forum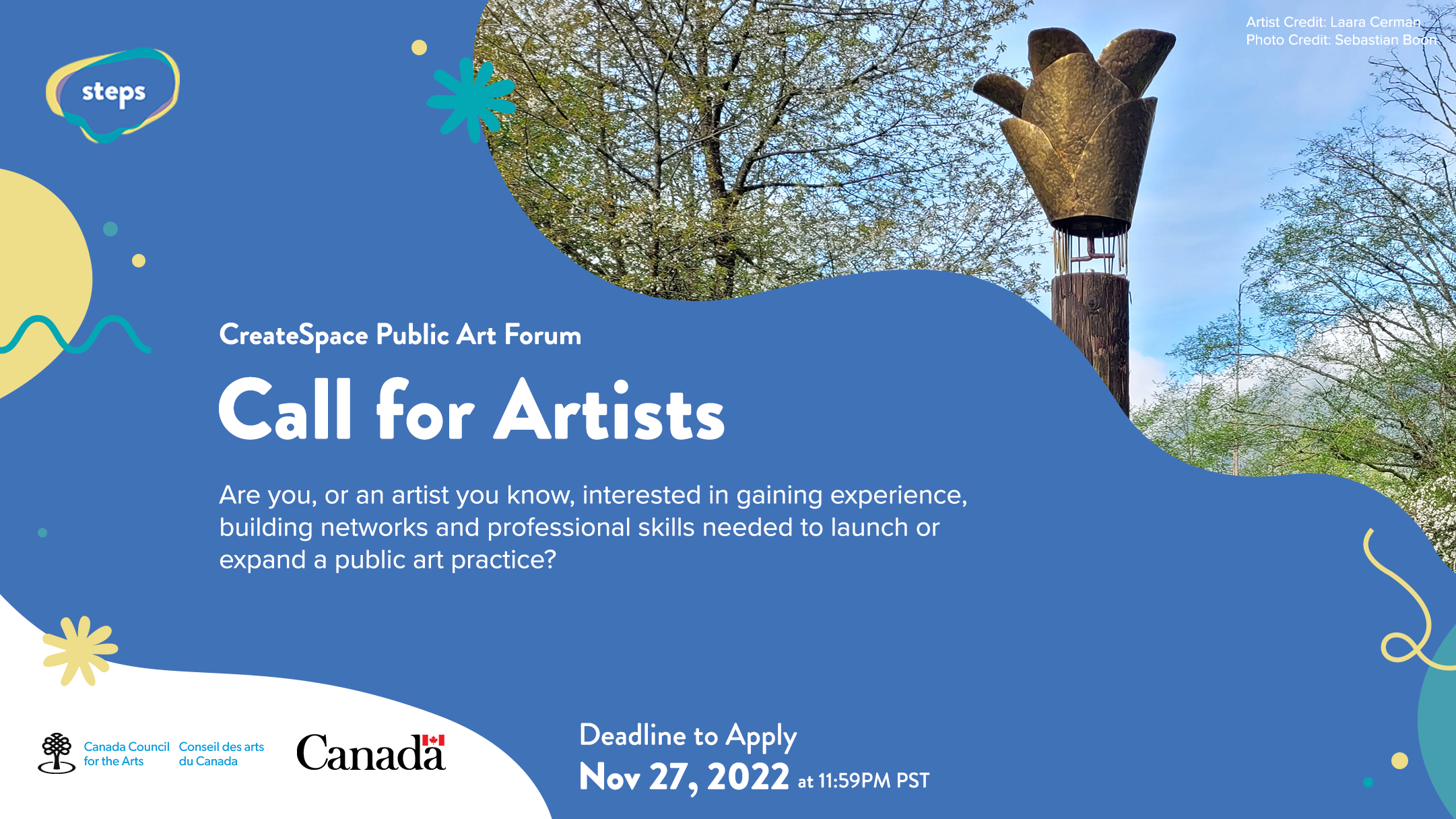 Applications are open for the 2023 CreateSpace Public Art Forum, a digital forum that will virtually convene 50 participants who identify as Black, Indigenous (First Nations, Inuit and Métis), racialized, rural and/or youth with disabilities and between the ages of 18-25. Participants will have a chance to engage with online talks by professional artists, create artistic responses, and gain skills to expand emerging public art practices. Register for the November 8 information session and apply by November 27!
Hiring: Cultural Planning Manager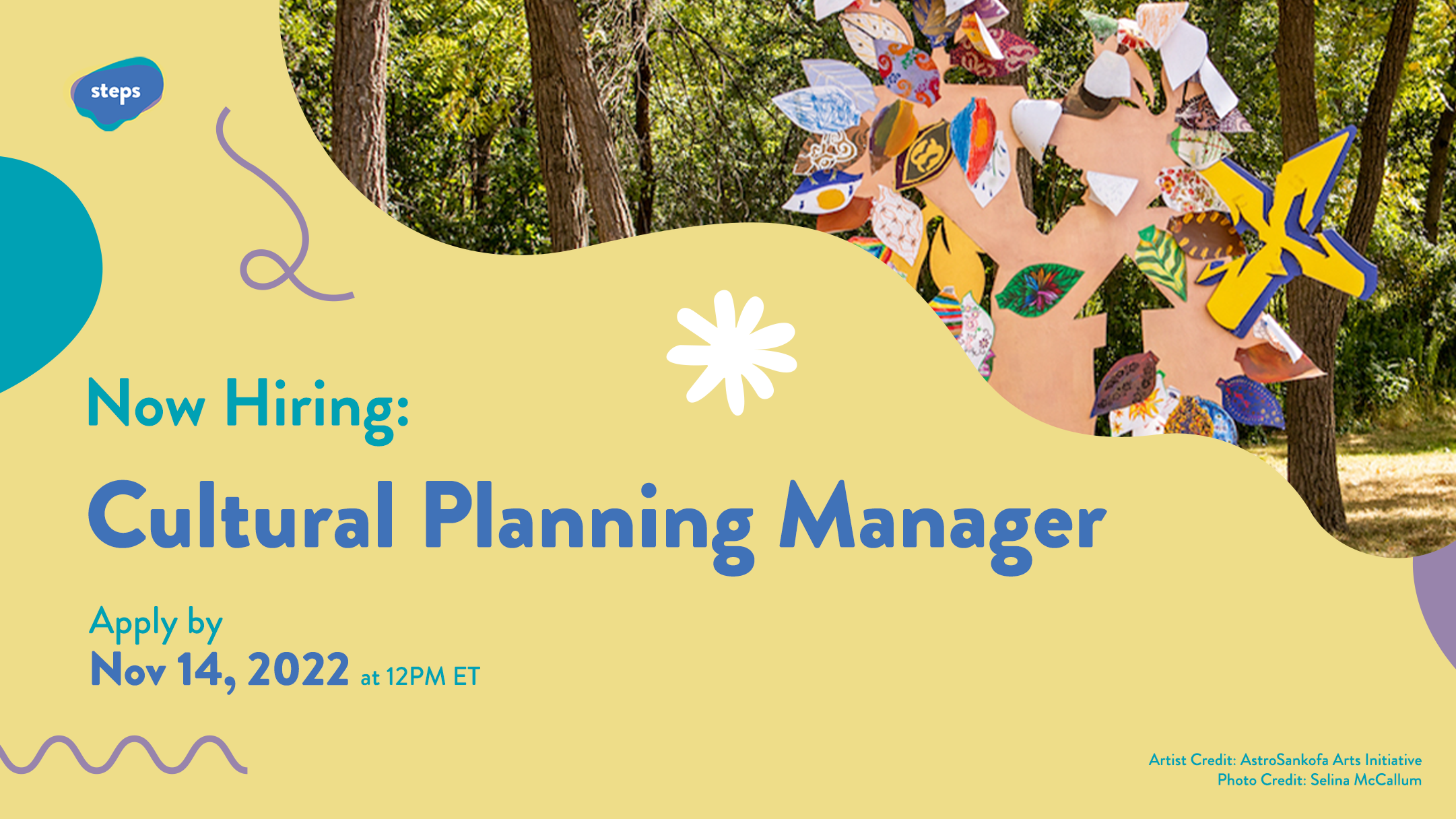 Have experience leading collaborative cultural planning and research initiatives? STEPS is hiring a Cultural Planning Manager to spearhead strategic cultural planning, placemaking programming, and public art initiatives. This role is open to candidates across Canada and applications are accepted until November 14 at 12 PM ET.
STEPS Blog: Community-Engaged Public Art in Montréal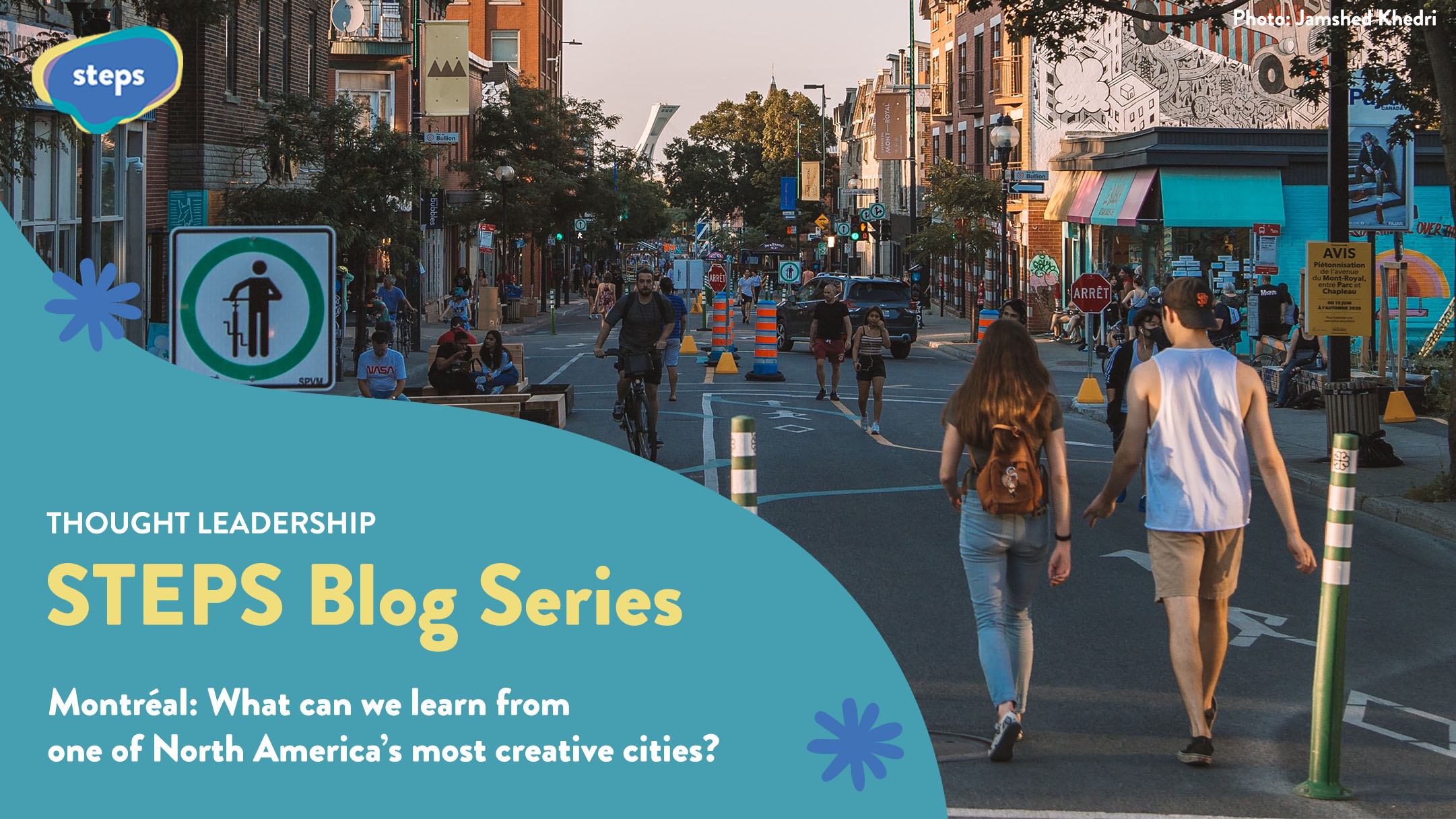 Montréal has a reputation as Canada's 'artsy' city, with community-minded public art, open-air galleries, and spaces for play at the core of its main streets. This month on the STEPS Thought Leadership blog, discover how other cities in North America can follow Montréal's collaborative model– and already are!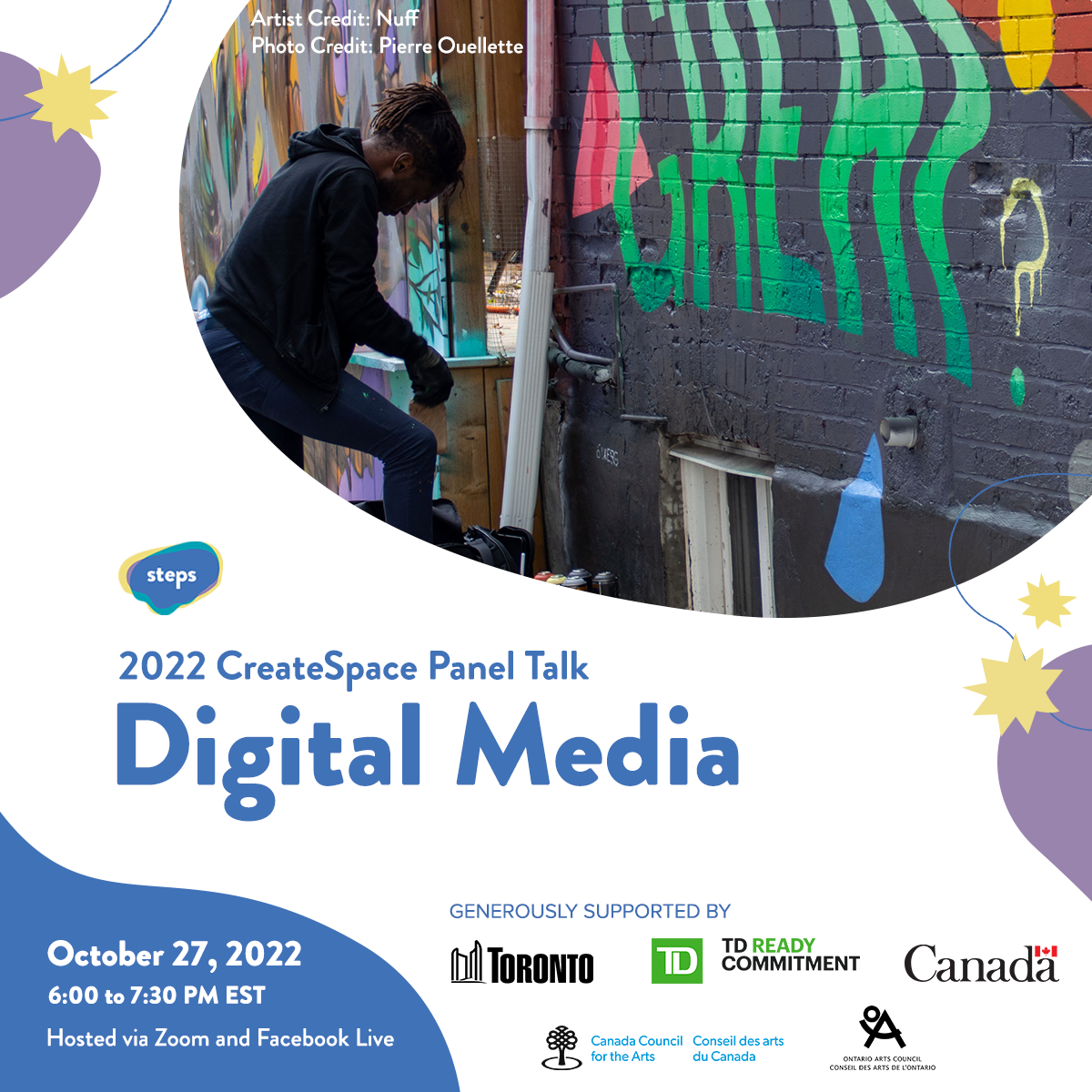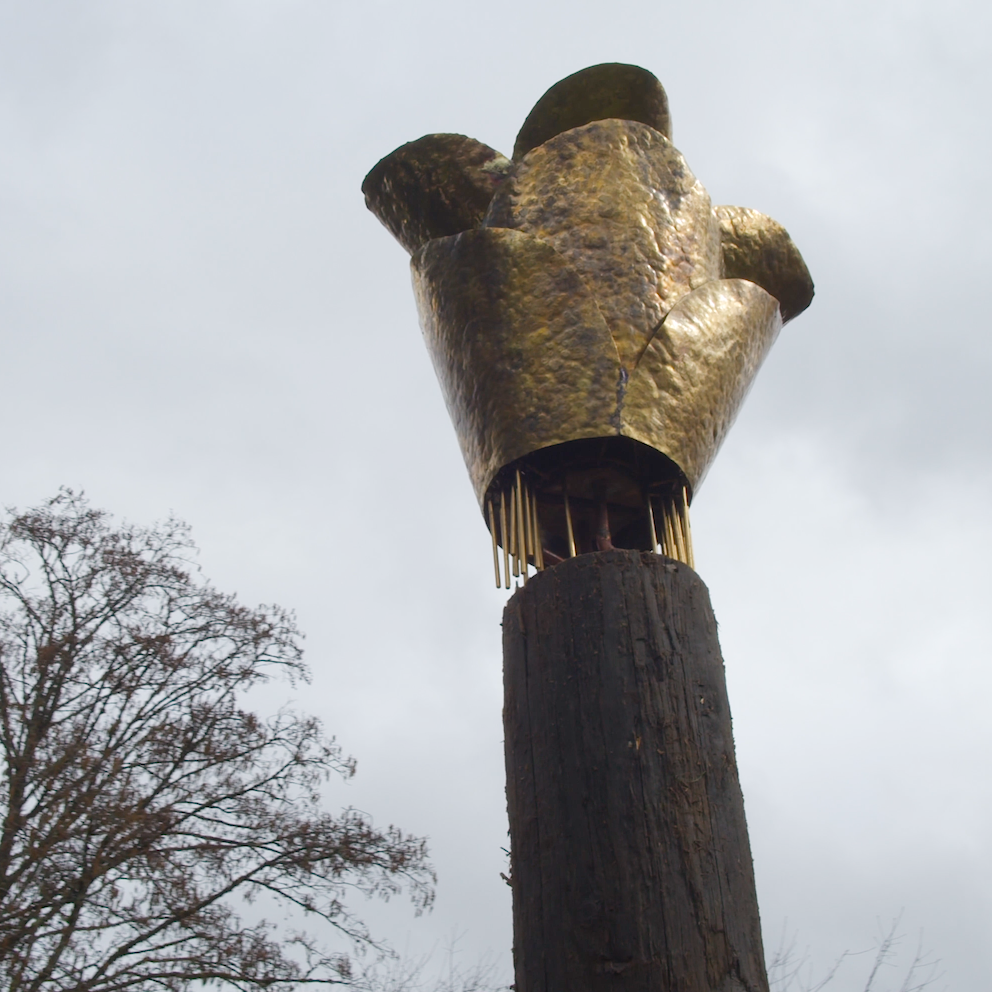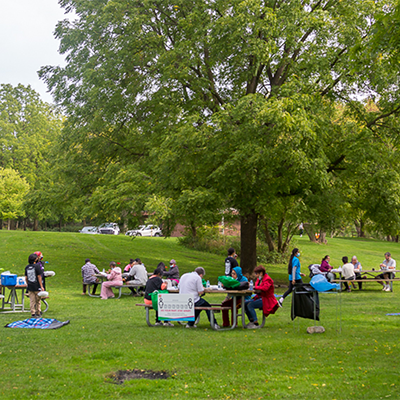 On-going
Shaping Space Community Feedback
Share your thoughts on what welcoming and equitable public spaces mean to you. Your contribution will support the research and action plan behind Shaping Space to foster more inclusive spaces.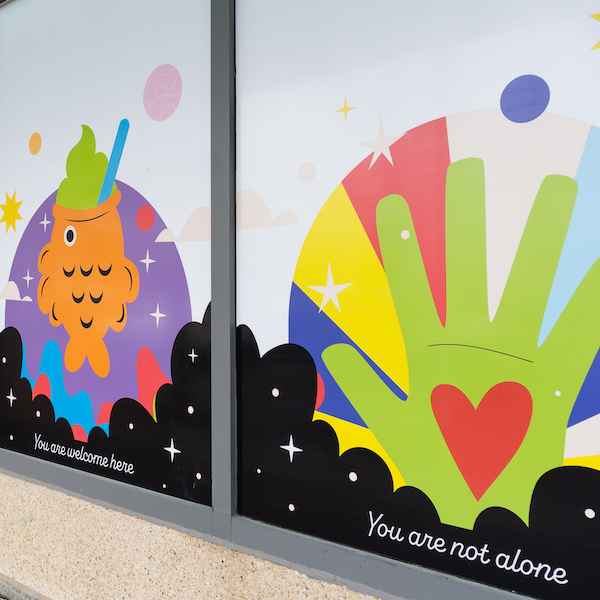 Deadline: Late Nov
I HeART Main Street BIA Application
Bring festive and innovative public art projects to your communities this winter! Learn more about I HeART Main Street presented in partnership with RBC and apply today.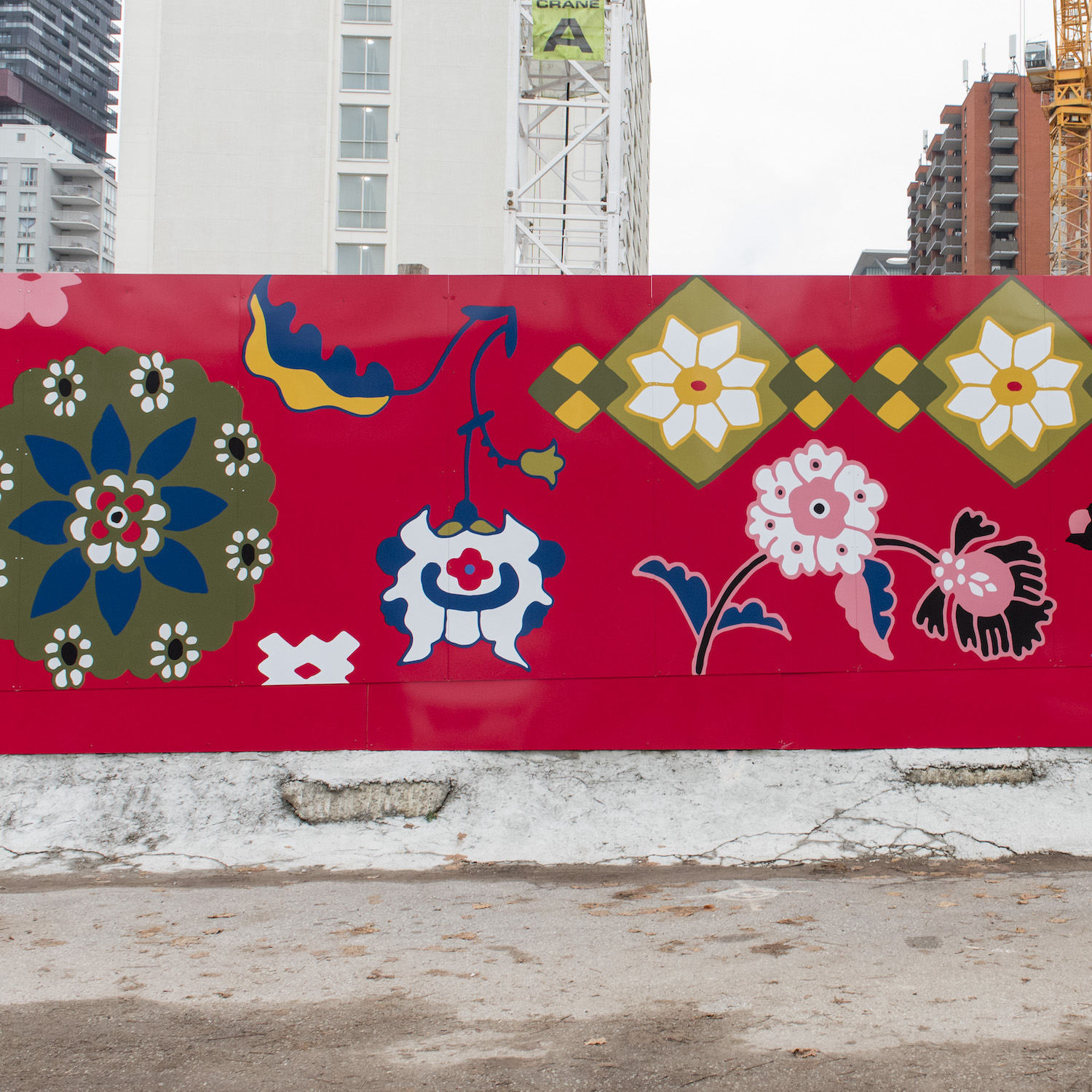 Deadline: Nov 16
Call for Artists: Bijou on Bloor
Plazacorp and STEPS are thrilled to announce a new collaboration to showcase community artwork on the construction hoarding exhibit in Toronto's Bloor West Village. If you're an artist from the area, apply for the opportunity to create commissioned artwork!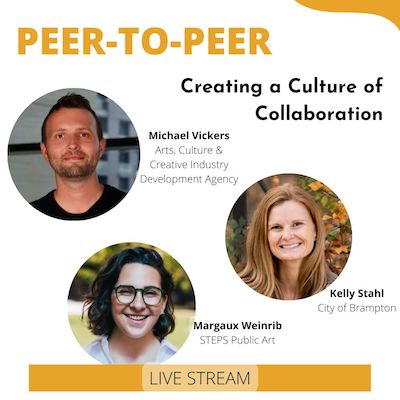 STEPS Speaking Engagement
Creative City Summit
STEPS facilitated peer-to-peer sessions during the summit in Waterloo, Ontario that explored building capacity for more equitable public art and creating a culture of community and collaboration.Thank you Creative City Network for welcoming us and our co-presenters! Interested in having us speak with your group? Contact us today!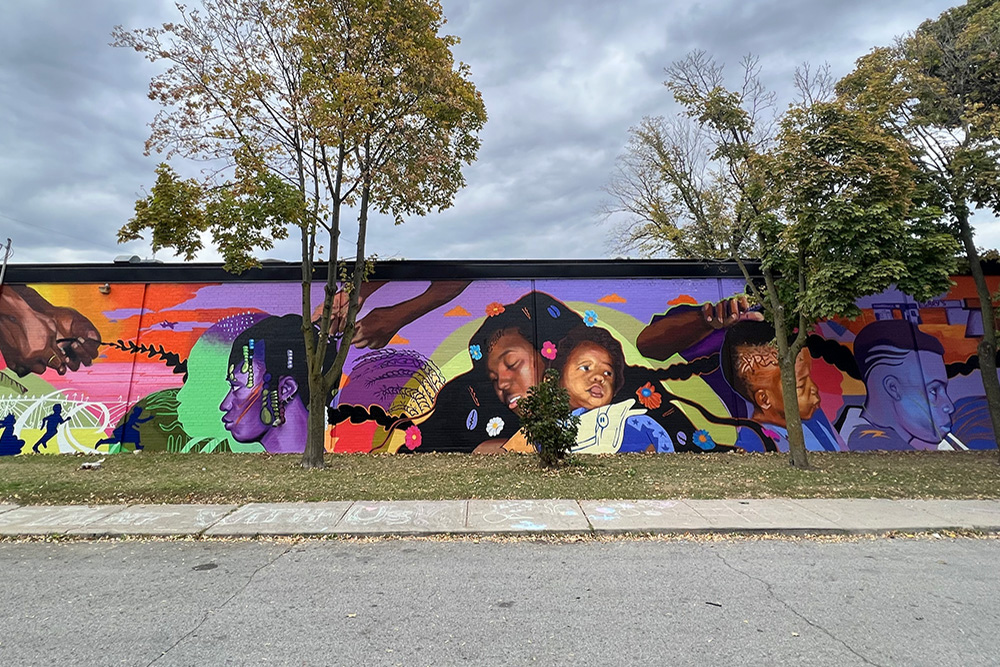 Our Crowns Mural
529 Oakwood Avenue, Toronto
The Mane Event culminated in a mural by Curtia Wright, highlighting stories of resilience and self-care shared by community members, recognizing Black hair as an art form in Black culture, and an integral part of the cultural fabric of Little Jamaica and Oakwood Village.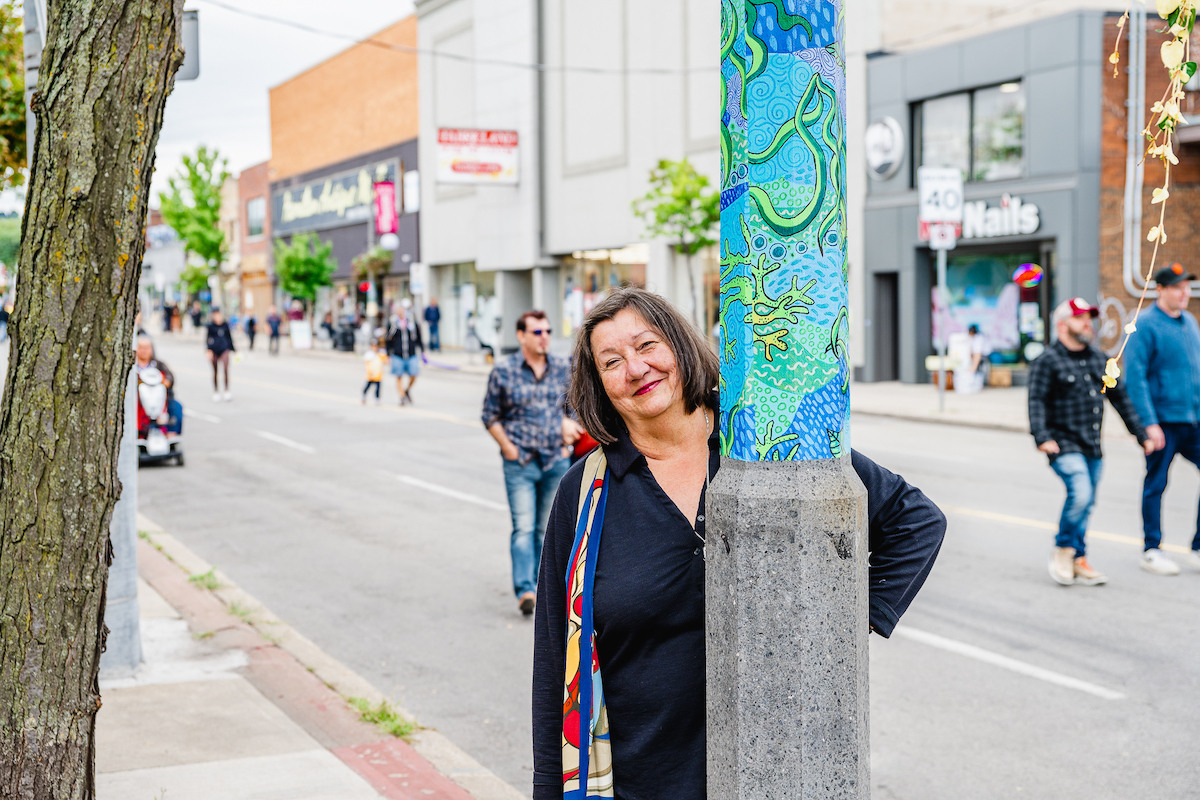 Vinyl Pole Wraps
Hamilton, Ontario
Indigenous artists Sharon Trottier and Mishiikenh Kwe/Autumn Smith created street pole wraps that reflect and celebrate the Indigenous history and presence in the Hamilton area as part of I HeART Main Street.
Supporting artists and arts workers, especially those who face barriers in accessing public art opportunities, is at the core of STEPS' mandate. Below are resources and current opportunities on our radar. You can also visit Community Resources for additional learning opportunities.
Building Community During COVID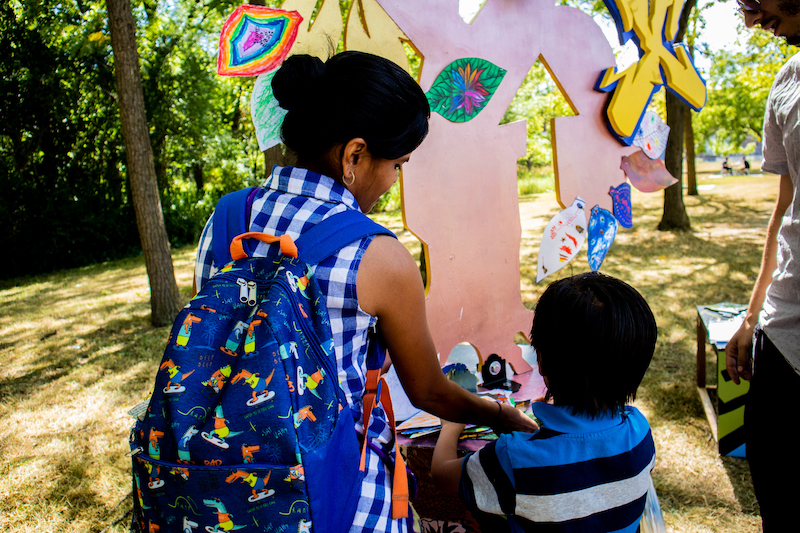 Thanks to contributions from community members like you, STEPS has supported over
150
public art initiatives and made over
$895,000
in direct payments to Canadian artists and designers since the start of the pandemic.
Consider making a donation ahead of Giving Tuesday to support this important work!
Featured artists and photographers in this month's issue:
Laara Cerman, Sebastian Boon, Trevor Jacobson, Mila Bright, Nuff, Pierre Ouellette, Andrea Manica, Sharon Mendonca, Kseniya Tsoy,Yuliya Tsoy, May Shi, Sharon Trottier, Mishiikenh Kwe/Autumn Smith, Beth Bierema, Curtia Wright, Maia Hay, Diego Rojas, Selina McCallum, AstroSankofa Arts Initiative 
Thanks to our funders and supporters