Place(makers) – A Textile Based Public Artwork
Place(makers) is a community-based, public art project led by artists Whyishnave Suthagar and Samar Hejazi. This project is a series of four online workshops that guided senior participants through the process of creating their individual textile artworks in a virtual sewing circle format. These works are installed and illuminated by blacklight for public display in the Regent Park area from December 2020 to February 2021. No textile experience was necessary. Simple embroidery techniques were also taught, making the workshops perfect for all skill levels.
"I had a terrific time. It was great learning from the two artists and really nice to see the other participants."
– Lilian Kovachis Perivolaris, PLACE(MAKERS) Participant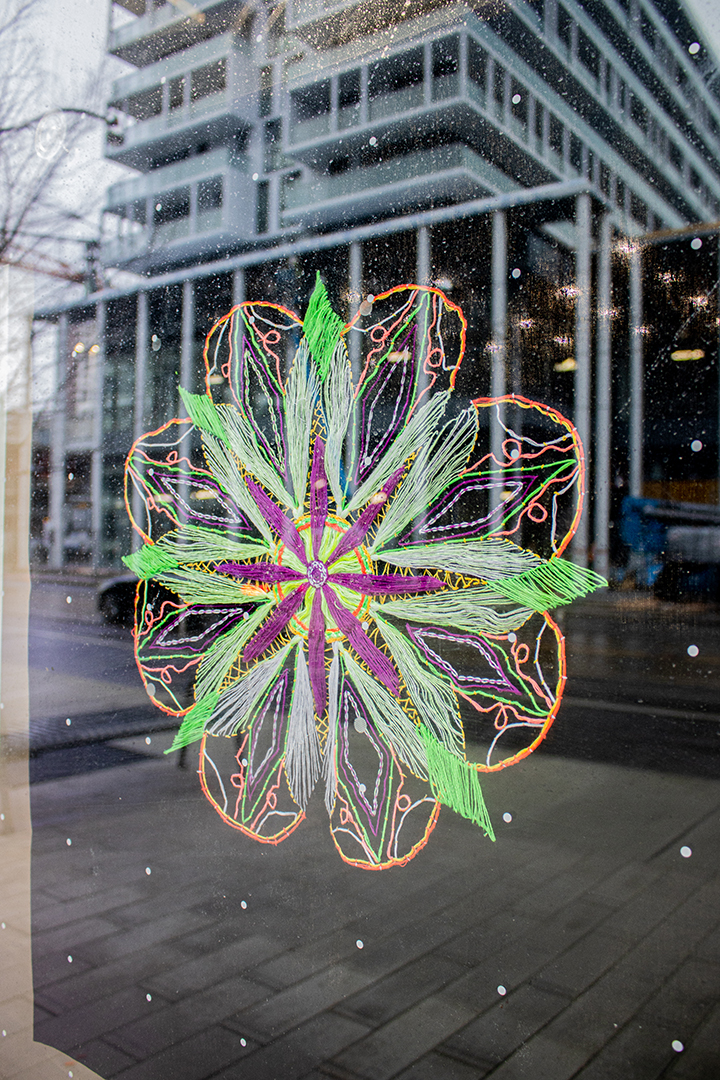 Artwork by Perri-Ding, located at Windsor Valet Cleaners, 657 Dundas Street East, Unit #4, photographed by Selina McCallum.
"The connection with Regent Park community members was really nice. The whole process of creating something virtually and having it become this tangible thing was my favourite part of Place(makers)."
– Whyishnave Suthagar, LEAD ARTIST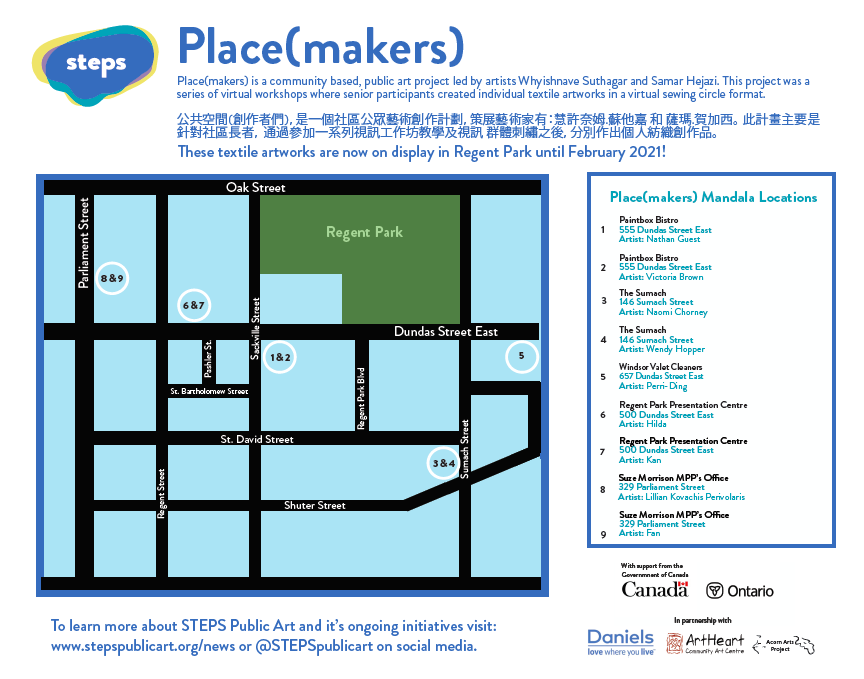 The workshop component of this project was hosted virtually through Zoom. Participants needed to have access to a computer.
Workshop #1: Intro to Project – December 1, 2020

Workshop #2: Facilitated Design Workshop – December 3, 2020

Workshop #3: Virtual Sewing Circle – December 8, 2020

Workshop #4: Show & Tell – December 10, 2020
This workshop series was meant for those who self identify as a senior (over the age of 55) with a strong connection to the Regent Park community.
Time commitment:
Each workshop was approximately 1.5 hours in length and would build upon the knowledge obtained from the previous workshop.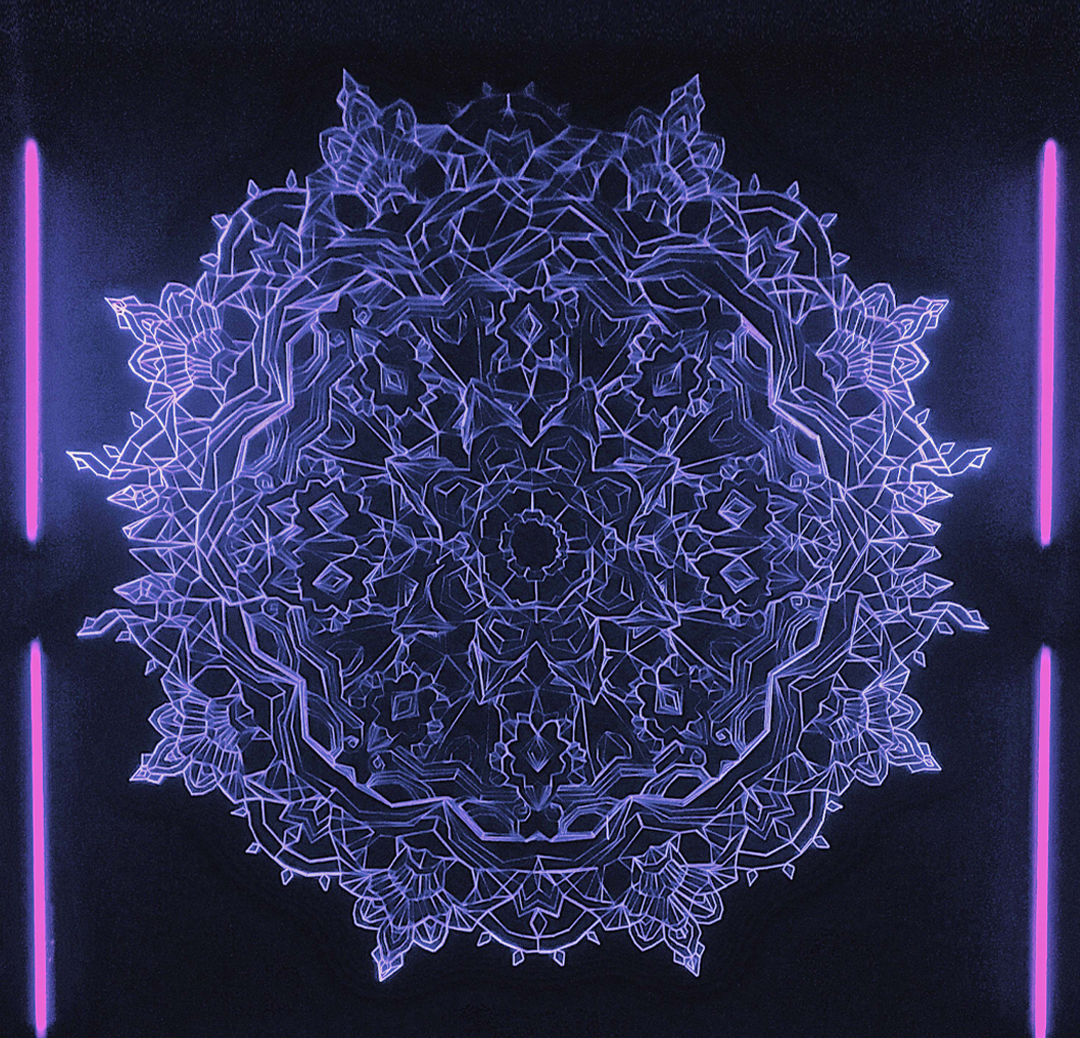 Whyishnave Suthagar is a visual artist from Toronto. Her practice focuses on creating site specific installations using black light, thread and original soundscapes. She plays with light, space and sound to create immersive meditative experiences.
Themes she explores in her work include ancient myth, dreams, memory and the subconscious mind that reflect on her dual cultural identity as both a South Asian and Canadian. She specifically creates works speaking to her experience as a second generation diaspora woman.
Whyishnave has received her BFA from McMaster's School of the Arts, and was a part of the 14.0 Remix Project. To date she has shown her work at the McMaster Museum of Art, MUCH Music HQ, the Gladstone Hotel, Manifesto TO, the Drake Hotel, Stackt Market, MOCA, Artscape Daniels Launchpad and Toronto Distillery District.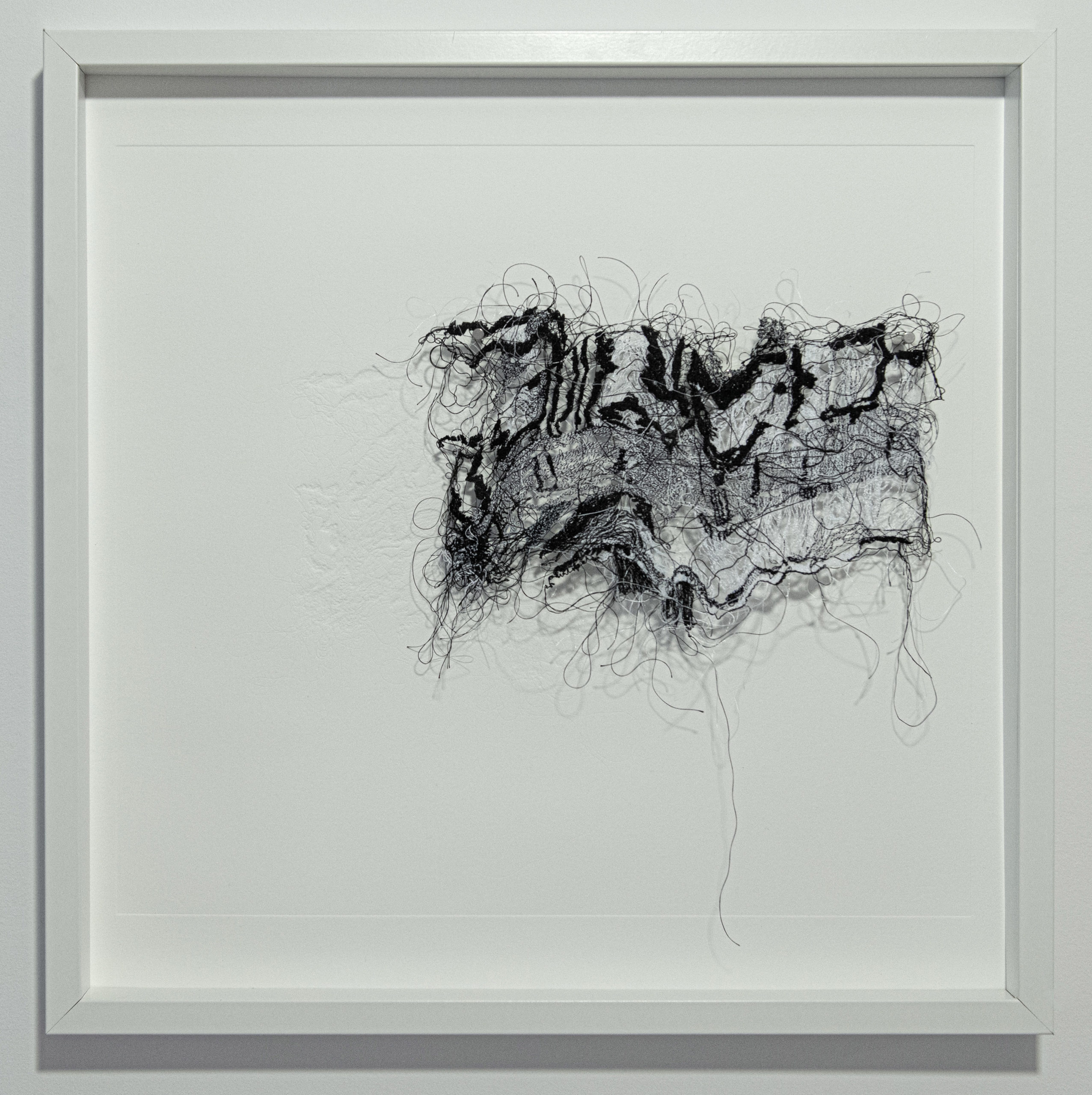 Samar is a multi disciplinary visual artist based in Toronto.
By channeling her ancestry through the historical choreography found in traditional craft practices, Hejazi observes the complex conversations between ethnology and the ethos of modernity. She uses her art to examine how the crossing of cultures forms new ways of identifying oneself while exploring the development of cultural narratives in relation to unity, separation, and belonging.
We acknowledge the support of: