From Weeds We Grow is an interdisciplinary public community art project that started in 2020 that explores Toronto's Rexdale community's relationship to the environment through the intersections of nature, art and wellness. Since then, the program has returned each year featuring a diverse array of activations from virtual walking tours, workshops, storytelling and performances rooted in both Rowntree Mills and Panorama Park. 
Part of Arts in the Park, this project is supported by the Toronto Arts Council through the Animating Toronto Parks program that has led to the development of an interactive web app, free activity booklets, participatory art-making and storytelling workshops, and community events led by local community members, artists and facilitators.
Location: Rexdale, Toronto
Years: 2020-2022
Project Photographer/Videographer: Kyle Jarencio, Anushay Sheikh, Mila Bright, May Shi, Selina McCallum
Services: Cultural Planning, Creative Placemaking
300+
community participants
22+
artists/ facilitators engaged
20
community stories and poems
59+
unique individual artworks
30
interactive experiences featured on the web app
From Weeds We Grow took place in what is known as Adoobiigok (Etobicoke), the "Place of the Alders" in Michi Saagiig language, and STEPS acknowledges that Panorama Park is situated on the ancestral lands of the Huron-Wendat the shared traditional lands of the Anishinaabe, including the Mississaugas of the Credit, Chippewa, along with the Seneca and other Haudenosaunee, and is now home to many First Nations, Inuit and Metis peoples, among other Indigenous communities. 
These Lands are a part of the Humber River system. From time immemorial the Humber served as a vital artery interconnecting many nations across Turtle Island. Home of the ancient carrying place trail, this trade route along with the rich floodplains of the river supported prosperous communities for millennia. The Mississaugas called the Humber River Cobechenonk, which means 'leave the canoes and go back and also Niwa'ah Onega'gaih'ih, meaning 'Little Thundering Waters'. We acknowledge the original guardians of this land and our responsibility as treaty people to protect the watershed so it may continue to provide for all. 
The territory is the subject of the Dish With One Spoon Wampum Belt Covenant, an agreement between the Haudenosaunee Confederacy and the Anishinaabe Three Fires Confederacy and allied nations to peaceably share and care for the resources around the Great Lakes, taking only what is needed and ensuring the Dish is never left empty for others. We also acknowledge that what is now known as Toronto is covered by Treaty 13 signed with the Mississaugas of the Credit, and the Williams Treaty signed with multiple Mississaugas and Chippewa Bands. 
Through a public art ideation session, four in-park activations, a beading circle and more, 2022 From Weeds We Grow programming contributed to enriching community conversations on their connection to Panorama Park. Adjacent to the Rexdale Community Hub, the park provided a space for local artists, storytellers and community leaders to come together for a series of artistic, Indigenous, multicultural, environmental, and community-based approaches to public space; events, including engagement events at Toronto Public Library locations and free monthly in-park events all summer long.
Led by Quenitn Vercetty and AstroSankofa Arts Initiatives, the VIBRANT RX Infinity Tree is a community-co-created art hub exploring creative use of public space. With its modular design and hand-crafted elements, this piece serves as a gathering point, sharing the visual journey of Panorama Park explorations in 2022. This public art installation is on permanent display at the Rexdale Community Hub at 21 Panorama Court, Toronto.
Panorama Park Activity Booklet
Designed by artists Debbie Woo and Jesseca Buizon, the 2022 Panorama Activity Booklet features digital and printed activity booklets filled with beautiful illustrations and fun activities that explore new ways to connect to Panorama Park. The booklets are available to community members to further the storytelling of From Weeds We Grow.
"Leading the artwork on this third installment of activity books for From Weeds We Grow with Debbie was a refreshing experience. As someone who has lived in Toronto all her life, it's amazing to discover scenic breaks outside of the usual sights I'm used to."

– Jesseca Buizon
After a successful first year of the program in 2020, STEPS welcomed both new and past project collaborators to the From Weeds We Grow program and shared space in Rowntree Mills Park.
Starting with the virtual Poetry of Rowntree Mills Park workshop series with spoken word artist Zara Rahman, community members gathered in the comfort of their homes to write poems that contributed to the From Weeds We Grow web app.
Throughout a weekend in late September, community participants completed a ground mural with Indigenous artist Lindsey Lickers, Mushkiiki Nibi Kwe. Participants also engaged in land-based cyanotype print art-making with Marjan Verstappen, and moved their bodies in the ways that felt best for them through movement activities with Marina Fathalla and Prempz. A community park walk was also led by Adassa B. and Jim Graham who took participants in an exploratory stroll through Rowntree Mills Park.
The warm and celebratory experience culminated in a Community Showcase, highlighting the poetry crafted through Zara Rahman's workshop and the inviting local spoken word artist Faduma Mohamed.
"The park means a lot to me and my family. Its open space is a great way to get some exercise of the mind and body. I appreciate nature so much more enjoying a stroll through Rowntree Mills Park."
– Ms. Ellie, Project Collaborator at FOURONESIXLOVE INC.
Rowntree Mills Park Activity Booklets
In collaboration with the Melting Pot Collective and contributing artists (including Debbie Woo, Marina Fathalla and Marjan Verstappen), digital and printed activity booklets were made available to the community members to further the storytelling of From Weeds We Grow. The activity booklets are filled with beautiful illustrations and fun activities that explore new ways to connect to Rowntree Mills Park.
Our relationships to nature and accessible public space within our communities are more important than ever.
Since 2020, From Weeds We Grow has aimed to encourage exploration and conversation around public space as an interdisciplinary public art project that connects community members to each other, to the arts, and to the parks along the Humber River. The project was initially cultivated through conversations during the production of Under/Current, another STEPS interdisciplinary program in 2019 that transformed Toronto's Rexdale community through co-created public art and storytelling.
In response to the COVID-19 Pandemic, the 2020 program focused largely on independent community experiences, presenting stories and spoken word performances, virtual and immersive walking tours, and art showcases on the From Weeds We Grow Web App, and through the first edition of the co-created activity booklet. Originally a response to public health requirements, these independent entry points to the project have carried over to the following years of From Weeds We Grow.
From Weeds We Grow Web App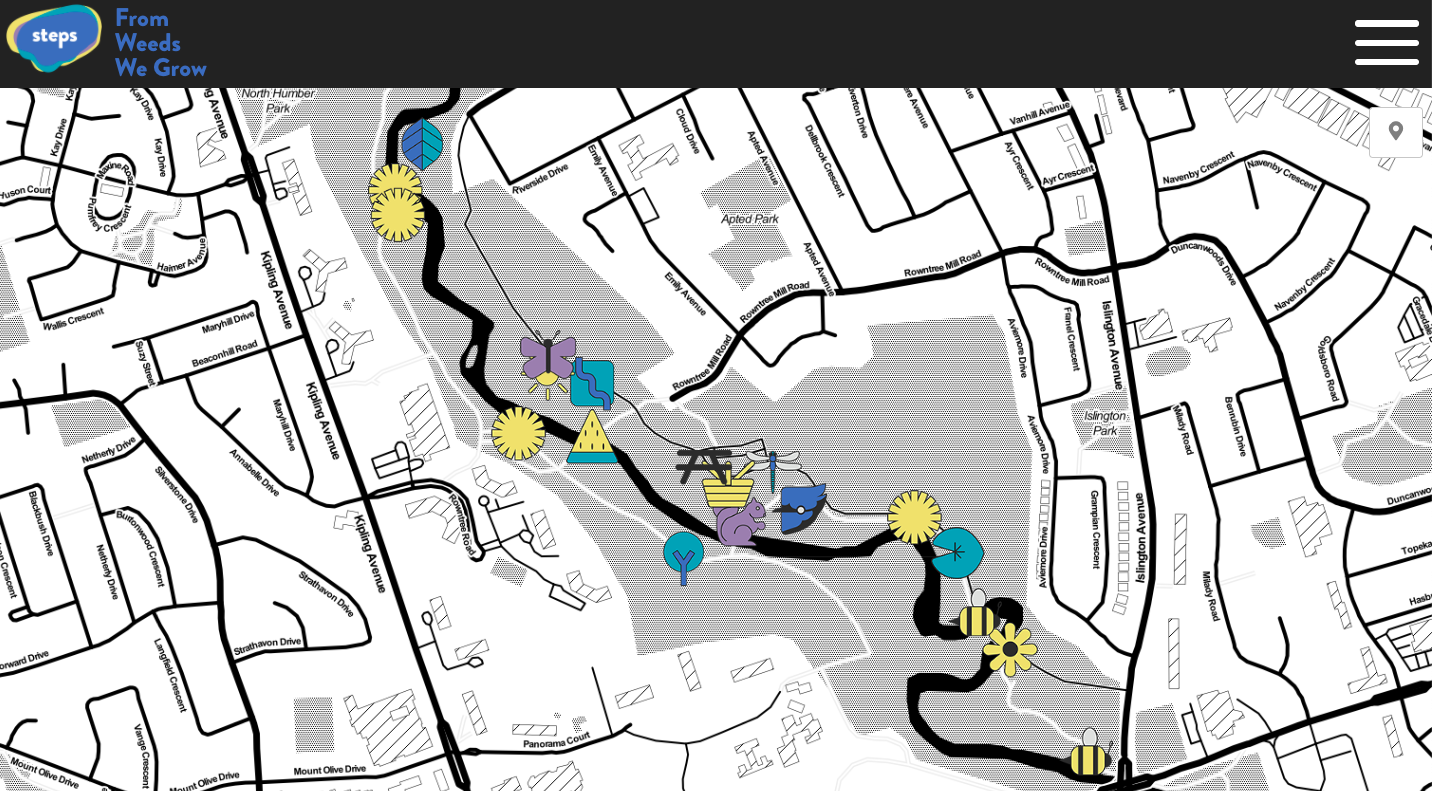 From Weeds We Grow was in production through the summer of 2020, culminating in a web app in partnership with Toasterlab. Through Indigenous, artistic and community-based approaches, the app is an exploration of public space connecting community members to each other, to the arts, and to Rowntree Mills Park.
Through interactive 360° panorama features, video content, community stories and more, the web app celebrates the local residents of Rowntree Mills Park and the park's impact on community well-being. Look out for signs in the park to engage with the app and share your stories by using #GrowWithSTEPS. 
Since the start of From Weeds We Grow, new programming and collaborations have brought more virtual and in-person workshops and community engagements for the public to deepen their connections to Rowntree Mills Park. From nature walks and poetry workshops, to water teachings and hands-on art-making workshops culminating in online exhibits, From Weeds We Grow continues to explore the community's relationship to the environment and each other in meaningful and interdisciplinary ways.
"I gained awareness of Rowntree Mills Park and renewed interest in exploring the parks of Toronto, and marveling at how much nature is available in Toronto."
– Online Workshop Particpant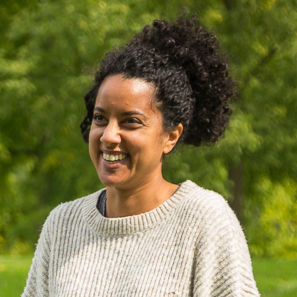 Marina Fathalla
Marina is a multidisciplinary artist, educator and collaborator whose work examines intersections of poetics and politics.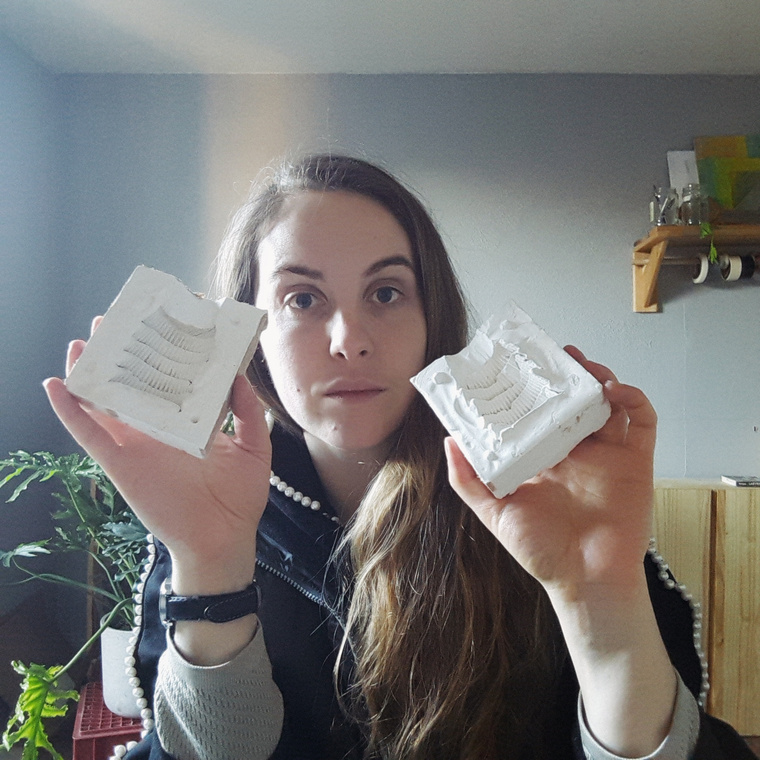 Marjan Verstappen
Marjan is is a multidisciplinary artist and facilitator whose art practice encompasses installation, drawing, photography and performance.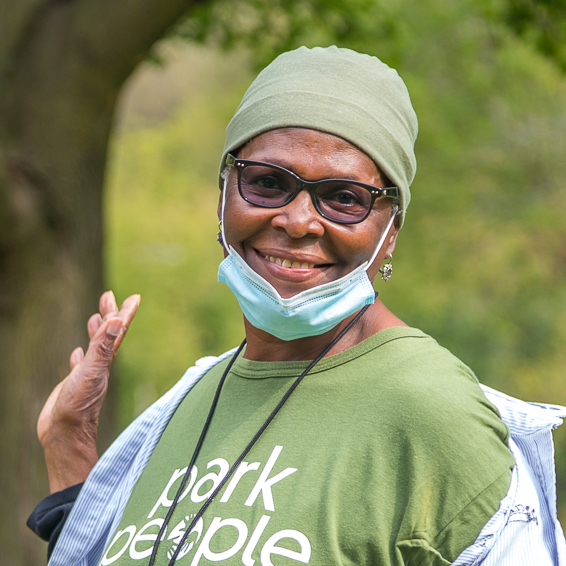 Adassa B.
Adassa is a community leader and collaborator for the From Weeds We Grow project. Adassa leads community walks through Rexdale and Humber Summit, supporting her friends and neighbors in exploring North Etobicoke's natural green spaces.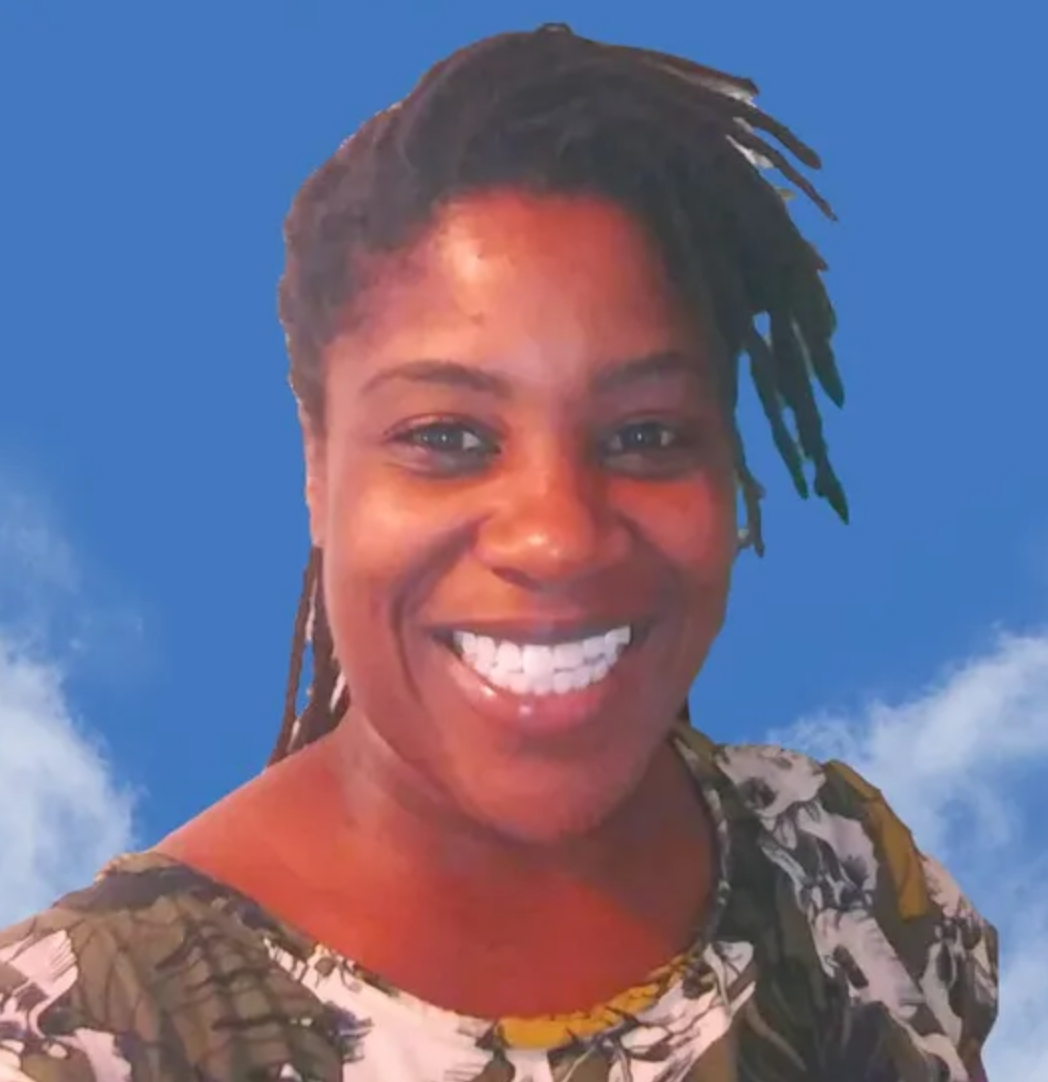 Ms. Ellie
Ms. Ellie of FOURONESIXLOVE INC. is driven on supporting the development of the community through curating special events in the Humber Summit area and beyond.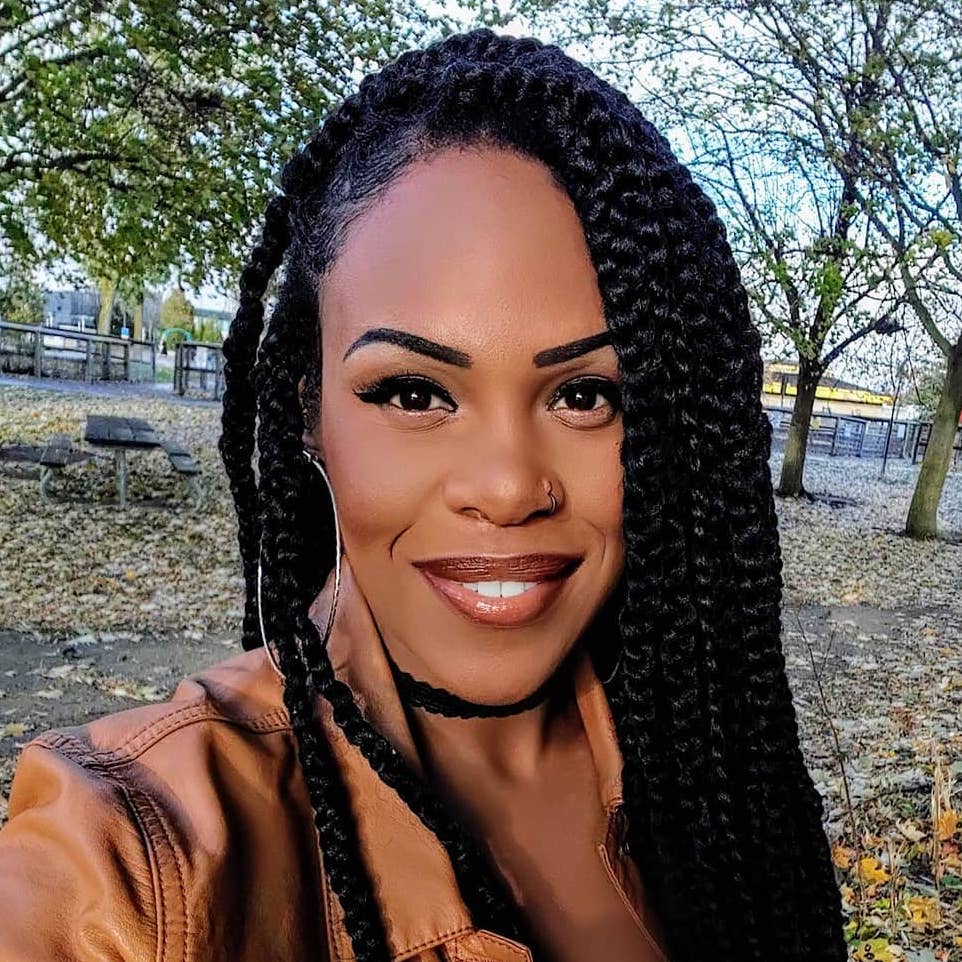 Kanisha Dabreo
Kanisha is a Caribbean-Canadian multidisciplinary artist and digital designer based in the GTA. Artistic Perception is a creative company that provides fine art, prints, and custom pieces/designs. She has a passion for the arts in a variety of mediums including murals and exhibits that focus on storytelling from an Afrocentric lens.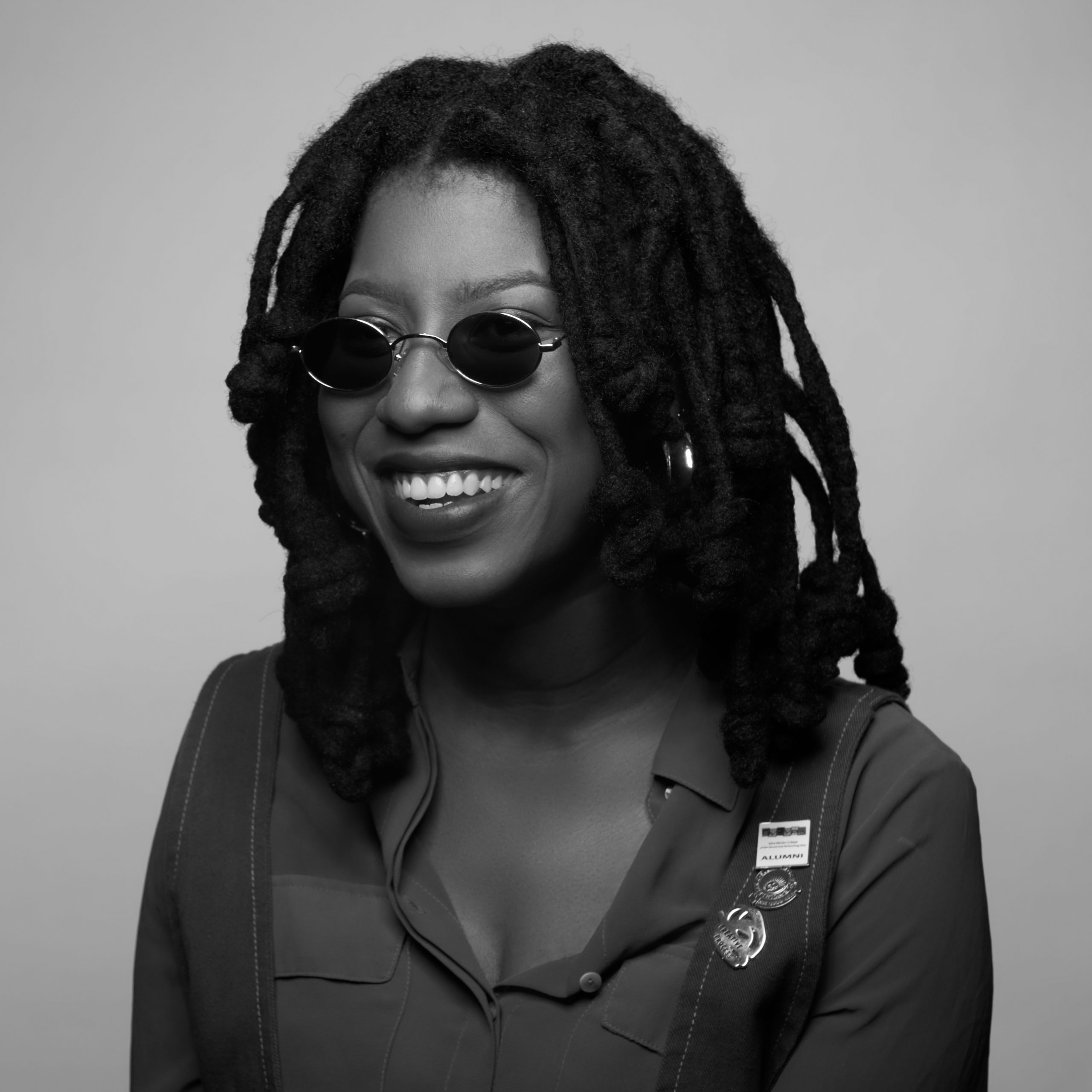 Kareen Weir
Kareen is a multidisciplinary artist dedicated to exploring and preserving Jamaican Patwah through her art practice. Her work looks at themes of memory, retention, representation and identity through the Black experience and deliberate use of Patwah language as the primary means of expression.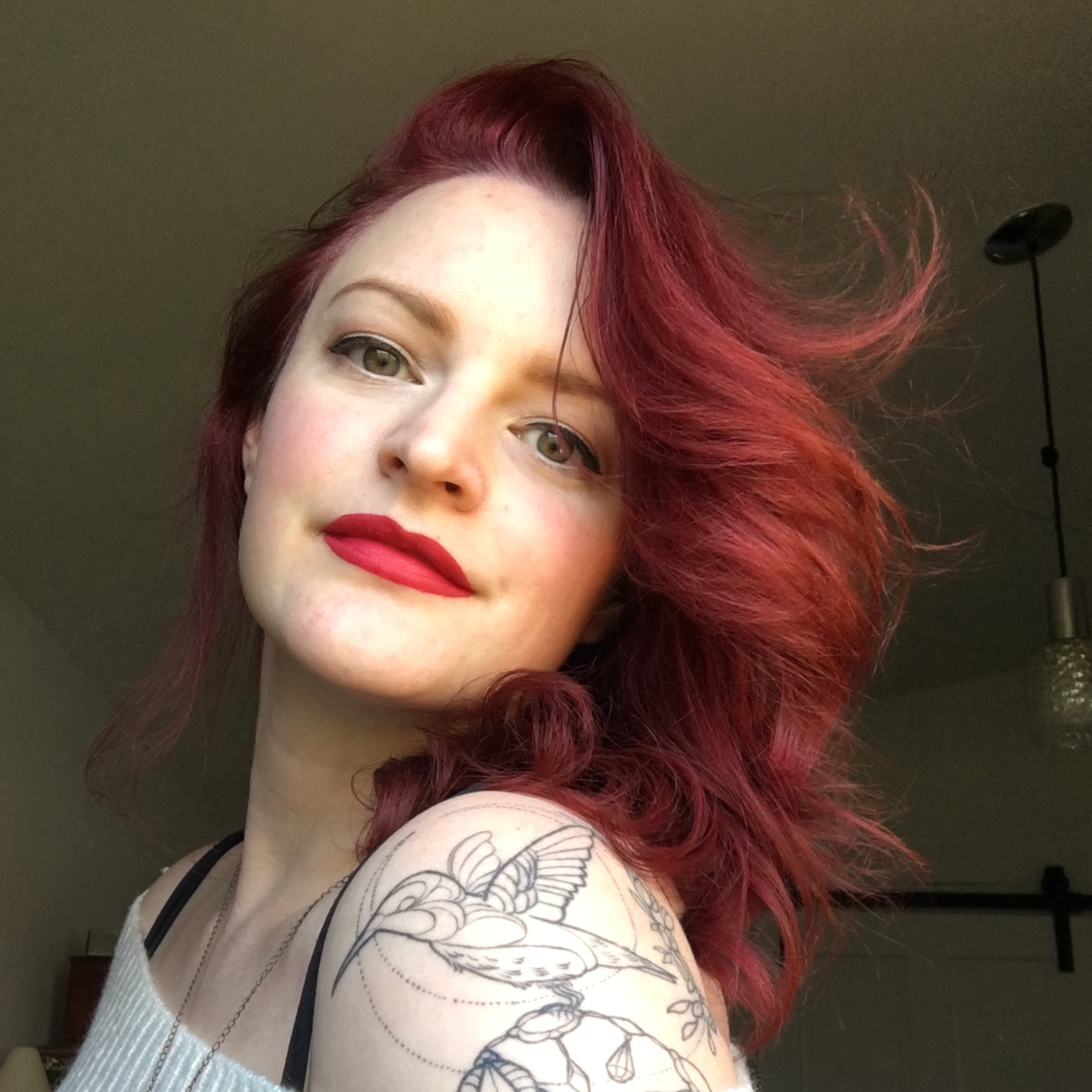 Caity Ferrar
Caity Ferrar was born and raised in Brantford, Ontario and started taking art classes at a young age with her father. Encouraged by her family, she attended  Sheridan College and Ontario College of Art and Design University. Calling Toronto to me for 7 years, she created and exhibited work, and facilitated artist workshops, murals and other large pieces as a contract artist.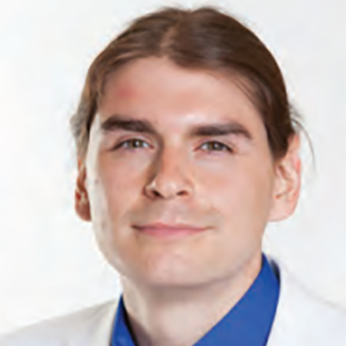 Matthew Fountain
Matthew is an Ojibwe born and raised in Toronto. His character was shaped by the teachings shared by his mother and father. With an emphasis on kindness, diligence, and gentleness, his parents raised him to be a person to value sharing and helping others. It was these simple lessons which led him to become an Oshkabewis.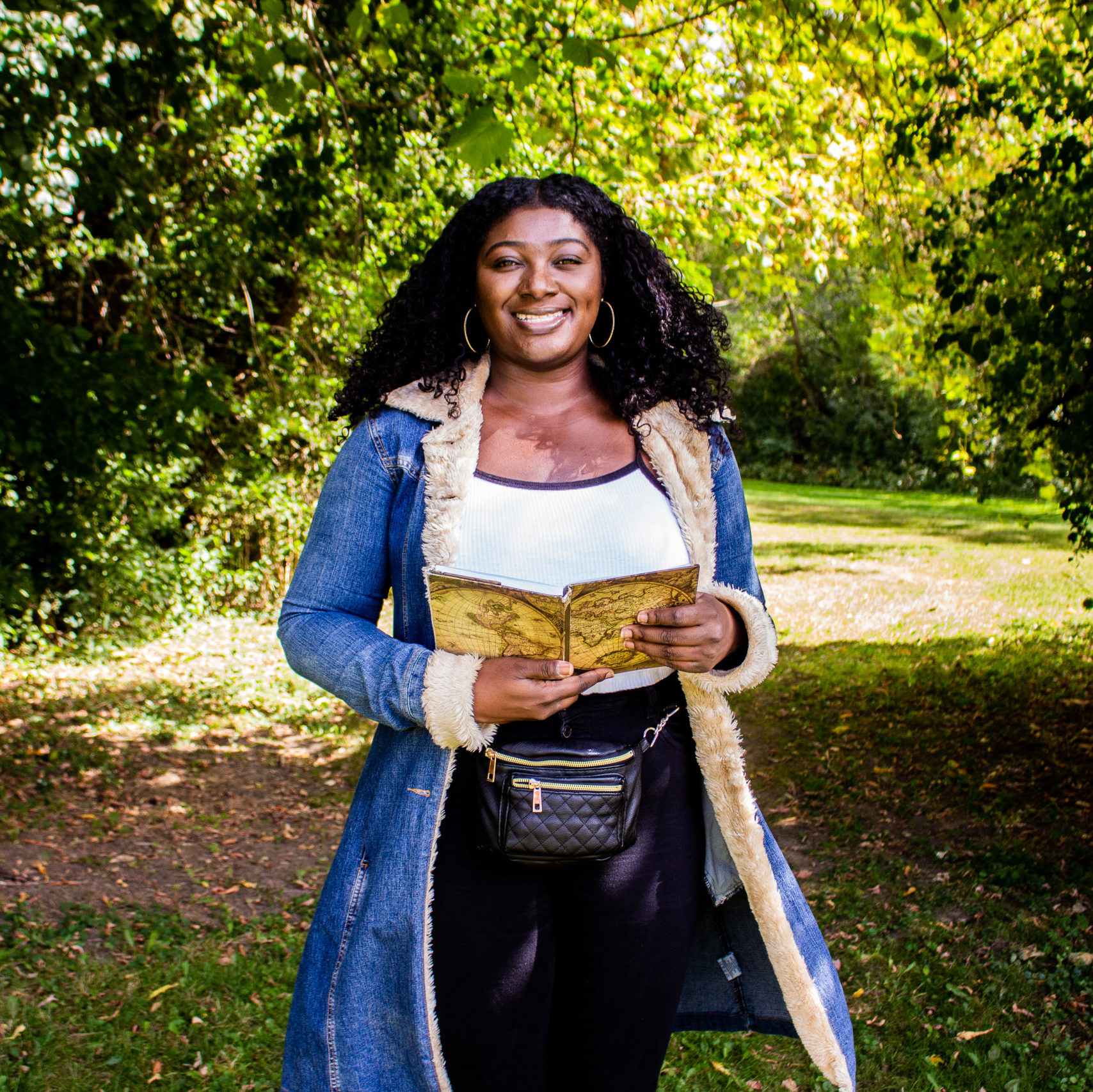 Tracey Kayy
Tracey Kayy is a multidisciplinary musician based in Toronto. She is a singer, song-writer, producer, rapper and spoken-word artist. Her creative creations mostly shed light on the difficulties and traumas within our society.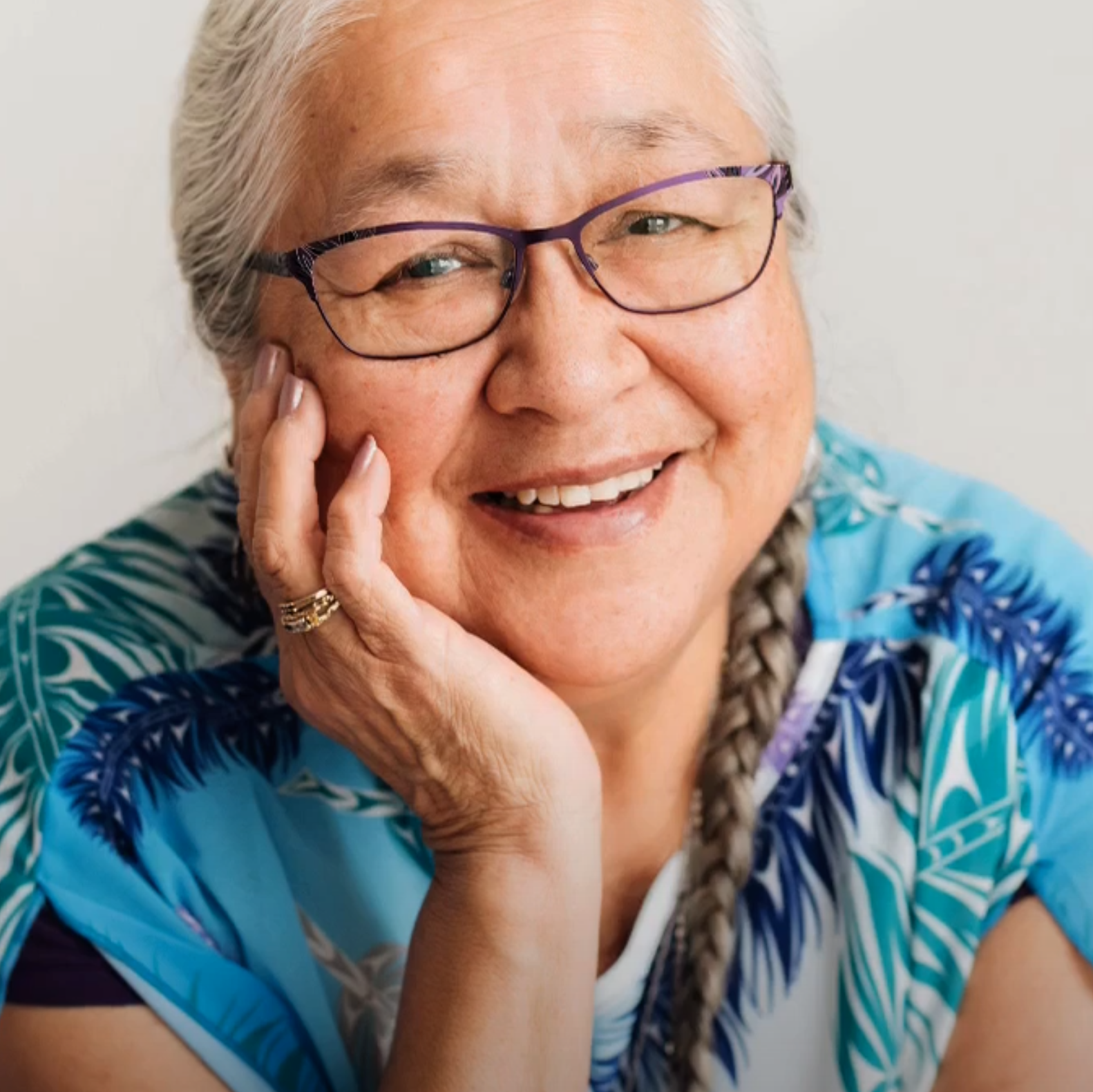 Marjan Verstappen
Kanate'hson, Elder Renee Thomas-Hill was born into the Haudenosaunee Confederacy of the Grand River Territory. She honours her lineage, Mother – Cayuga Bear and that of her Father – Mohawk Turtle. As a Haudenosaunee woman, her role in life is a Carrier of our Heritage.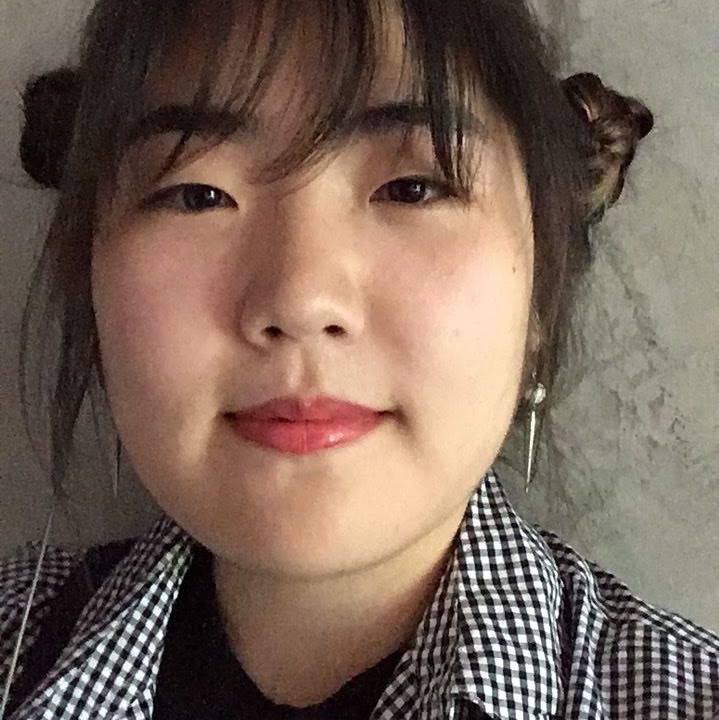 Debbie Woo
Debbie Woo is a South Korean – Canadian multidisciplinary illustrator based in Mississauga. Often mixing traditional and digital methods, she uses distinct shape language to build dynamic compositions. Her utilization of texture, line and pattern characterizes her visual style and aids in her love of storytelling.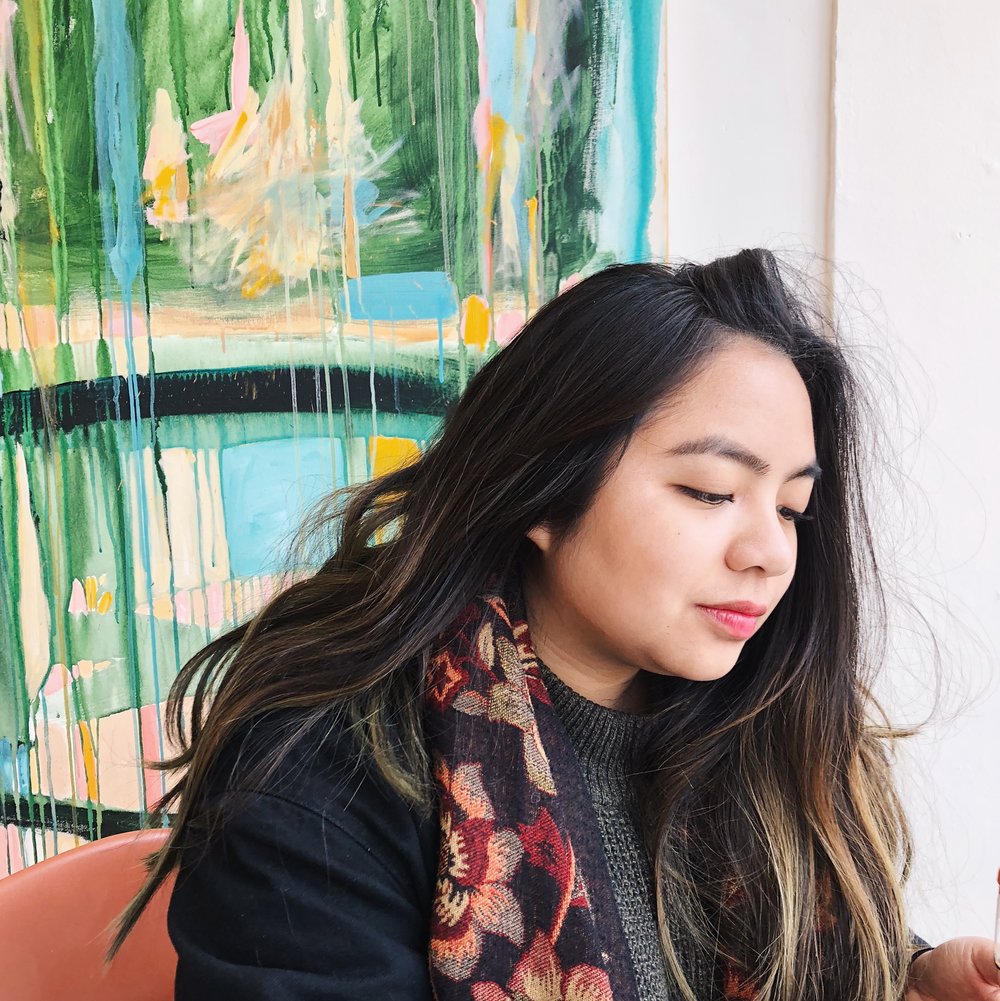 Jesseca Buizon
Jesseca Buizon (she/her) is a freelance illustrator and designer who goes by the internet alias of JAYYMADETHIS. She works in traditional and digital mediums to create works that investigate the mundane, emotions, and human interactions but plants and pets are common muses.
Faduma Mohamed
Faduma Mohamed is a playwright, autism advocate and emerging actor. In 2016, she produced her one-woman play "OUGHTISM" in d'bi young's Watah Theatre.
Caerina Abrenica
Caerina Abrenica is an illustrator and motion designer based in Toronto, Canada.She specializes in digital illustration for brands and local businesses.
Denise Harris
From her work as a lobbyist and community evangelist in preserving our local heritage buildings to her ongoing dedication to developing and presenting tours, programs, and educational lectures focused on our rich local heritage, Denise has enriched the lives of many people with her passion for Etobicoke history.
Billy Parrell
More Motif is a small studio run by artist Billy Parrell. She is an interdisciplinary, self-taught maker with a passion for working with her hands. Beginning with a sketch or a poem, whether it be a work of ceramic, textile, or visual art, her work is brought to you with love and good medicine from dedicated teachings of her mixed Cree, Métis, and Irish ancestry.
Jiya Patel
Jiya Patel is a youth artist based in Rexdale who has a passion for art and expression. To her, public art should be created by the diverse people within a community; together we should build a safe space to share everyone's stories.
Project Partners and Funders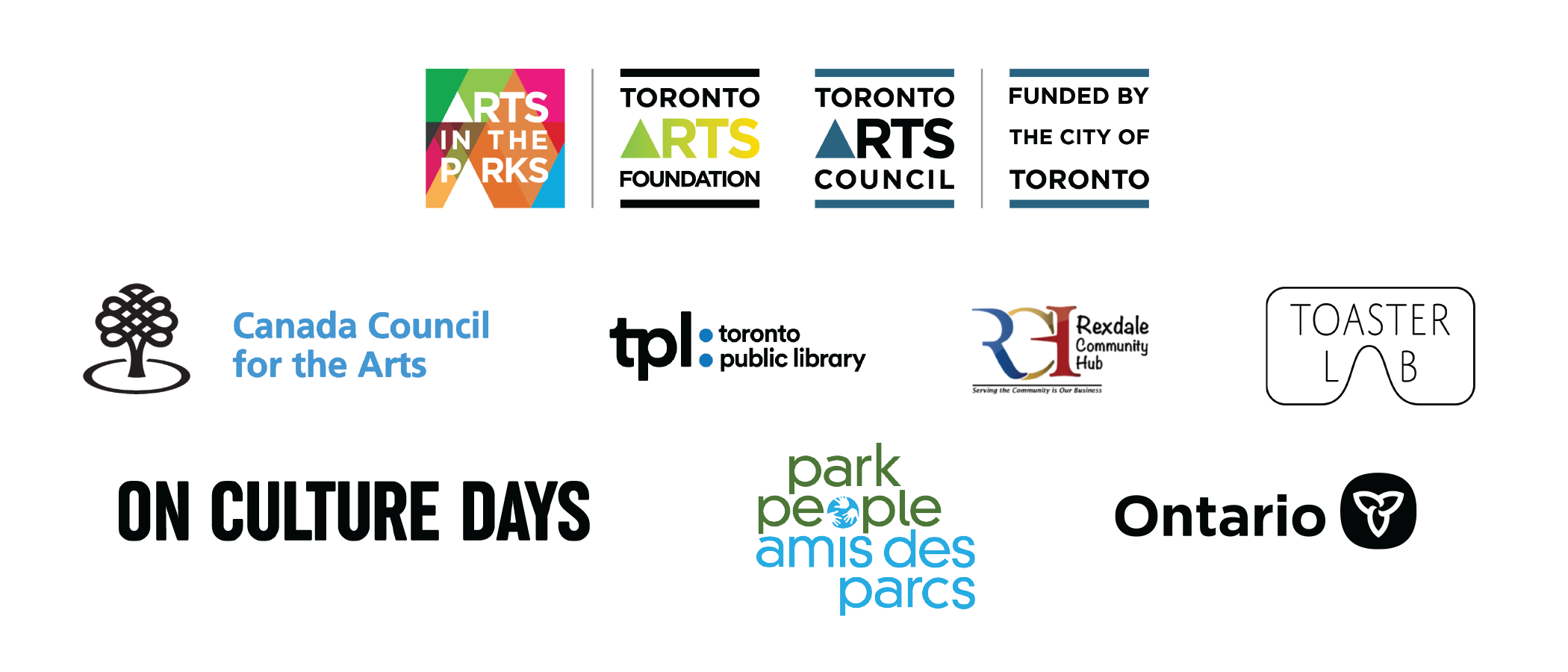 Our Creative Placemaking Service is a limited pro-bono consulting service for municipalities, Business Improvement Areas (BIAs), community and nonprofit organizations or businesses. We can help you brainstorm solutions to public space challenges, transform spaces to meet the changing needs of your community, and engage with artists and community members through creative projects.
Our Cultural Planning Service contributes to the well-being of communities and fosters sense of belonging in local economies. We can help you with cultural master planning, community arts program design, public consultations and more.
Ready to get your project started with STEPS?