In this PATCH Hoarding Exhibit by artist Kirk Sutherland in partnership with Lanterra Developments, the elements of life and nature come together in an explosion of colour that brightens the streets of the Forest Hill and Lawrence Heights neighbourhoods.
In Ayurveda, artist Kirk Sutherland created a colourful juxtaposition of the 5 elements: Space, Air, Fire, Water and Earth, and is a celebration of life and nature. The artist aims to give life to metaphysical unseen energies and uses this piece to draw attention to the primary level of consciousness that continues to and always will exist in this dimension.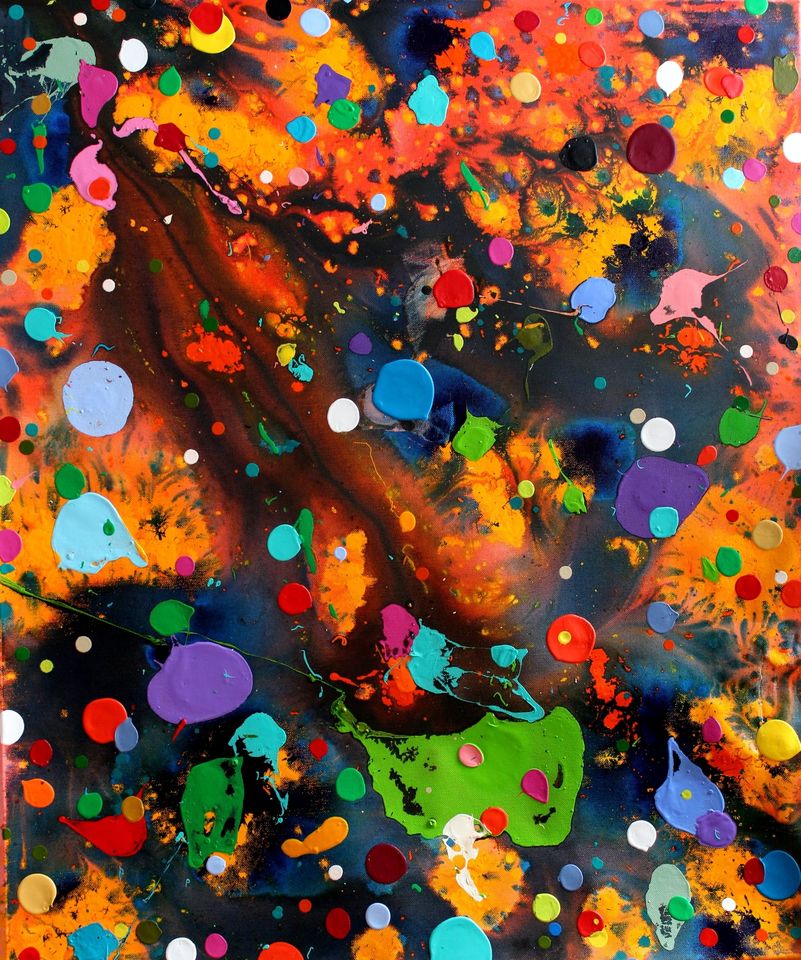 Kirk Sutherland
Kirk Sutherland is a Toronto-based internationally exhibiting artist. He has exhibited his work under the representation of many galleries in North America, Europe and Asia. A large body of Sutherland's works are included in both private and corporate collections globally. 
Kirk Sutherland is a renowned colourist who was born with synesthesia. Given this reality he has a unique sensibility to colour which guides and enhances his creative process. The act of creation is a spiritual experience for Sutherland. He channels a higher energy in which the medium, the action and application are umbilical between the material world, the essence and the soul.
Welcome to Glenhill Condominiums, a limited collection of lavish residences, custom-designed to meet the elite needs of only the most discerning clientele located in Toronto's storied Bathurst & Glencairn neighbourhood.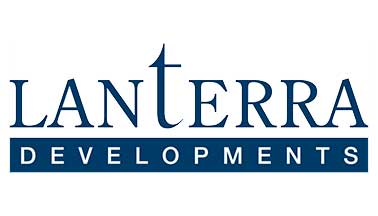 Lanterra Developments was founded by Mark Mandelbaum and Barry Fenton, two real estate visionaries who began with a dream to develop innovative, one-of-a-kind downtown condominium properties. Over 20 years, they have charted an amazing success story on the Toronto skyline with one iconic condominium after another, scaling new heights in design, style and elegant urban living. Their guiding philosophy goes beyond just condominium building to dynamic urban revitalization and putting Toronto on the global map as the new city of the future, with vibrant master planned mixed use communities, sustainable green living and cutting-edge environmental technologies.
Lanterra's vision is to be the condominium builder of choice among smart homebuyers seeking exceptional condominium quality and value and who expect the highest standards of service excellence.
PATCH Hoarding Exhibits are the industry gold standard for connecting developers, builders and marketing firms with artists to help you meet public art requirements for your construction site. STEPS' superior project management skills make this turnkey process easy for you by curating a shortlist of artists, facilitating city approval of exhibit plans, producing the exhibit, as well as, amplifying your city-building story through documenting and promoting the exhibit.
Ready to get your PATCH hoarding exhibit started with STEPS?