In this animated PATCH Construction Hoarding Exhibit, artist Yen Linh Thai collaborated with The Daniels Corporation to create a one-of-a-kind work of art that captures the essence of the Keelesdale community.
"Sunshine Streets" is made of fun colours, bold shapes and a large sprinkle of happiness. It is a wonderful juxtaposition of illustrations and photographs that makes connections between actual and imagined spaces to showcase the neighbourhood's history and growing future. Yen Linh Thai was inspired by the diverse community and communal spaces, food, culture and lush, hilly landscapes of Keelesdale. 
Linh Thai was selected through a call for proposals promoted through STEPS website in 2019. Applicants were invited to propose a design and explain the meaning behind it.
"
I really wanted to create a connection between these real spaces and these imagined spaces to showcase the neighbourhood's history, as well as its growing future. I hope that the people in the community, both young and old, long-time citizens and newcomers, will be able to find something to connect to.

"


– Yen Linh Thai, Lead Artist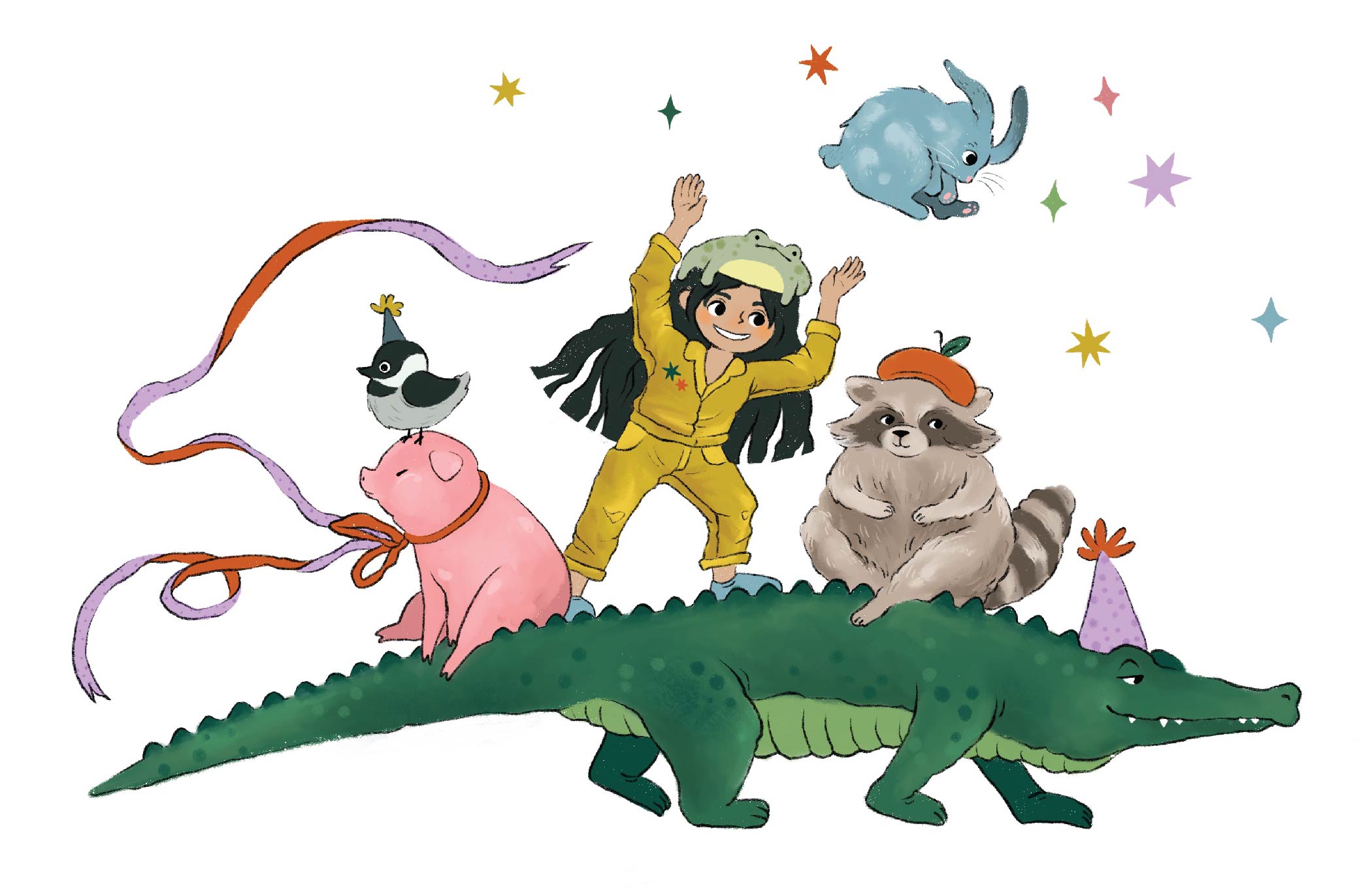 Yen Linh Thai
Lead Artist
In her art practice, Yen Linh Thai uses personal narratives as a generative form to create immersive installations and intricate paper cuts. Her work is always drawing-based but aims to expand on the traditional definition of what a drawing can be. That could mean extending work beyond its physical borders or making work that is on the cusp of two and three dimensions. Recently, she has been focusing on public art projects and murals. It is rewarding to see the completed work occupy real spaces and become part of the community.
Daniels FirstHome Keelesdale offers a new kind of urban village. More than a place to live, it's an inviting, complete community that celebrates a quality of life with modern one, two, and three bedroom condominium suites and townhomes. Located in one of the most well-connected neighbourhoods in Toronto, this vibrant 12-acre master-planned community is nestled in a lush ravine setting surrounded by beautiful outdoor spaces including a new nature-themed public park, established walking and cycling trails and a children's playground.
Project Partners and Funders

At Daniels, they build with a passion for creating vibrant communities in every sense of the word. They do this by looking beyond the bricks and mortar, including social, cultural and economic infrastructures that create a unique sense of place.
PATCH Construction Hoarding Exhibits are the industry gold standard for connecting developers, builders and marketing firms with artists to help you meet public art requirements for your construction site. STEPS' superior project management skills make this turnkey process easy for you by curating a shortlist of artists, facilitating city approval of exhibit plans, producing the exhibit, as well as, amplifying your city-building story through documenting and promoting the exhibit.
Ready to get your project started with STEPS?