Header Image Photography by: Diego Rojas
Join STEPS Public Art and City of Brampton's Arts, Culture & Creative Industry Development Agency in an interactive workshop to explore public art and how to create a successful proposal for an artist call.
STEPS Public Art has partnered with The City of Brampton's Arts, Culture & Creative Industry Development Agency to deliver a virtual workshop for emerging and mid-career artists in Brampton who are seeking to gain experience in public art projects and looking to strengthen their skills in responding to calls for artists.
This workshop aims to provide a capacity-building opportunity for local artists, designers, and creatives to gain the skills needed to create public artwork in Brampton. At the workshop you will learn about public art, the different types of calls for artists and what makes a successful submission, along with opportunities to connect and learn from Brampton artists.
Featuring local artists: Sab Meynert, to lead an interactive exercise to connect you with your creativity, and Meegan Lim, who will discuss their experiences creating public artwork in Brampton!
If you are interested in learning more about public art and how to create a successful proposal, sign up below!
To accommodate schedules, we will be hosting the same workshop on two different days:
Tuesday, November 16, 2021 from 7:00pm-8:00pm
Thursday, November 18, 2021 from 7:00pm-8:00pm
Missed the presentation? No worries! To learn about public art, the artist calls and learn from local artists Meegan Lim and Sab Meynert, watch the workshop below:
The STEPS team is committed to the community's full participation for this project. Please contact Margaux at margaux@stepspublicart.org if you have any questions or requests and we will do our best to accommodate you.
More about the Interactive Exercise
Using traditional group meditation techniques practiced for millenia, sab will connect, activate, & encourage the melodic pulse of creativity within each individual, who will then engage in automatic drawing simultaneously, to allow for this rhythm to find its expressive form. An exercise in collective communion of creativity that also maintains its uniqueness through the body and intention of each individual.
Note: To prepare for the workshop, please have something to write with and a piece of paper.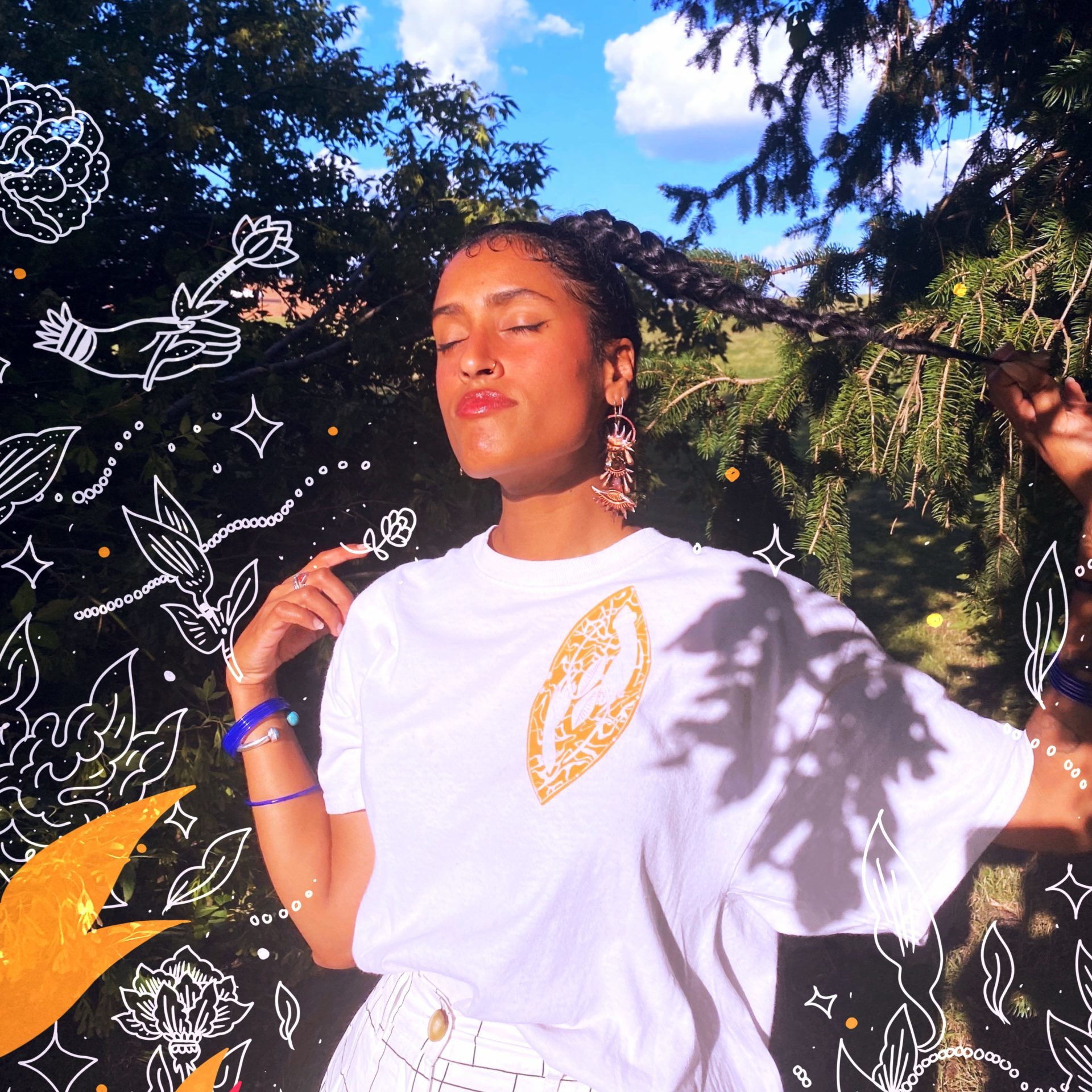 Sab Meynert
Sab Meynert is a multidisciplinary artist currently based in Brampton, Ontario, working across traditional and digital mediums. Between fine work on paper, to artist multiples, published books, kinetic sculpture, soundwork, and most recently, animation, sab's work weaves visceral emotion with creative energy to symbolize and activate the multiformity of life's infinitely unfolding nature.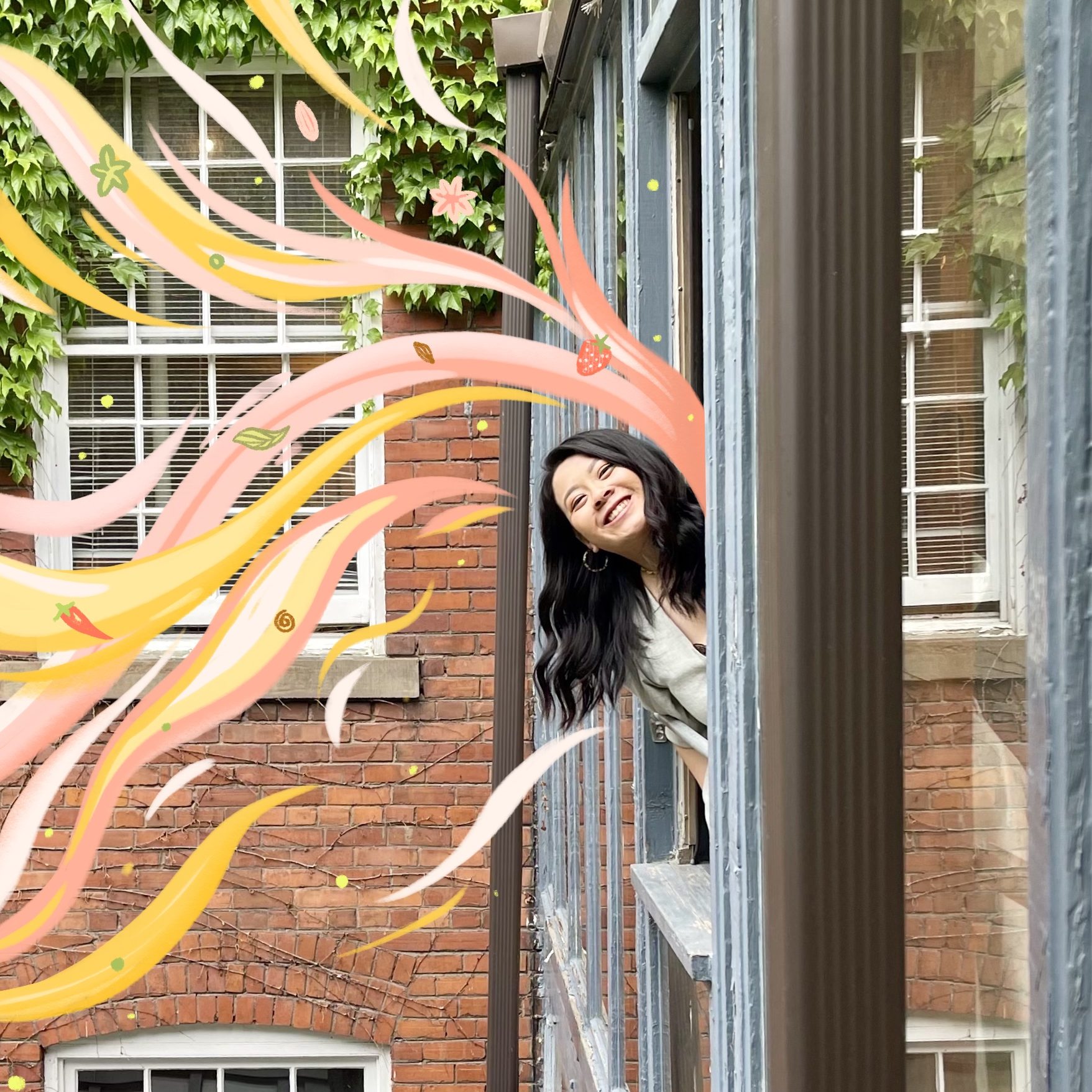 Meegan Lim
Meegan Lim is an illustrator and emerging arts facilitator based in Brampton and Toronto, Ontario. She is known for her detailed illustrations focusing on food and cultural identity, and the vast stories that exist within those intersections. Her mission is to create art that is inviting in its aesthetic, thoughtful in its research, and illuminating with its subject matter. Whether it is through her illustration or community engagement efforts, she strives to nurture community growth and healing through visual arts.
This workshop is brought to you in partnership with STEPS Public Art and Brampton's The Arts, Culture & Creative Industry Development Agency of the City of Brampton.