Bringing art workers and practitioners together to share perspectives on the role of digital media in the realm of public art, and explore the potential for increased interconnection and new modes of engagement and collaboration.
In recent years, we have seen a steady rise of technological advancements in the arts sector which have manifested themselves within the current artistic landscape both politically and practically.
Join us in this digital media panel talk where we will discuss how this art form can be incorporated into the public art realm and how this provides opportunities for collaboration across territories, increased visibility, and new methods of engagement.
In this CreateSpace/Shaping Space panel talk, moderator Belinda Uwase will be joined by panelists Katie Buckley (Nova Scotia), Nuff (Ontario), and Miriam Arbus (Ontario) to discuss the ways that digital media is revolutionizing what we understand as public art, and how these changes are impacting communities and artists alike. The discussion will aim to highlight the value of digital media in shaping modern society while simultaneously discussing its effect on future prospects.
Presented by STEPS Public Art and the STEPS Shaping Space Project, this free panel talk is offered as part of the 2022 CreateSpace Residency.
Hosted via Zoom and broadcasted on Facebook Live via @STEPSPublicArt.
October 27, 2022
6:00 PM to 7:30 PM ET
Watch the panel talk here:
Closed captioning, ASL, and LSQ interpretation will be available throughout this event.
Simultaneous translation into French is available to those who register for the live event. During the event, attendees will have the option within their Zoom toolbar to select "Interpretation" to access the live French interpretation.
The livestream of the event via STEPS' Facebook channel will be in English only.
The CreateSpace project team is committed to the community's full participation in this project. Please contact Belinda at belinda@stepspublicart.org if you have any questions or requests and we will do our best to accommodate.
Image Credit: Artist and panelist Nuff photographed by Pierre Ouellette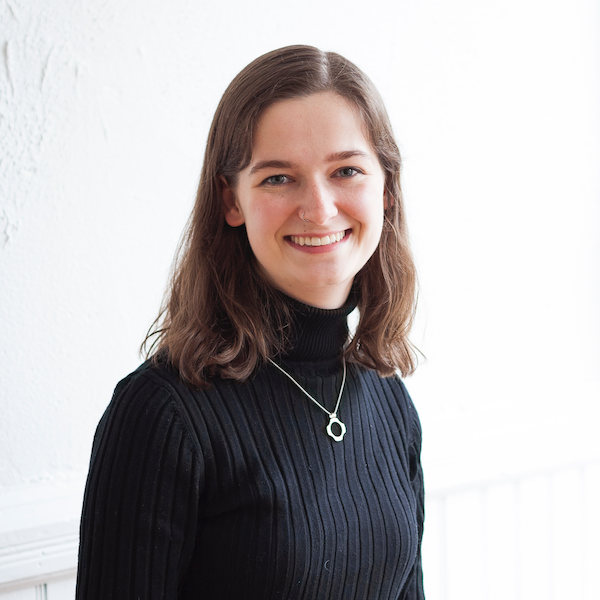 Katie Buckley
Panelist
Kathleen (Katie) Buckley is an arts administrator and writer from Saint John, New Brunswick. She holds a BA from the University of King's College, Halifax and an MA in Art History from SACI College of Art and Design, Italy. Katie recently served as Executive Director of Third Space Gallery and the art-at-night festival, THIRD SHIFT. Katie is also a founding director of the Atlantic Art at Night Festivals Alliance (AANFA). Over the last three years, she has provided grant writing support to non-profit organizations and artists of all career levels applying to a variety of public arts funders including Canada Council for the Arts, Heritage Canada, Music-Musique NB, artsnb, Arts Nova Scotia, Conseil des arts et des lettres du Québec (CALQ), Sheila Hugh Mackay Foundation, and more. Kathleen's writing has appeared in Visual Arts News, CreatedHere Magazine, and Predella: Journal of Visual Arts.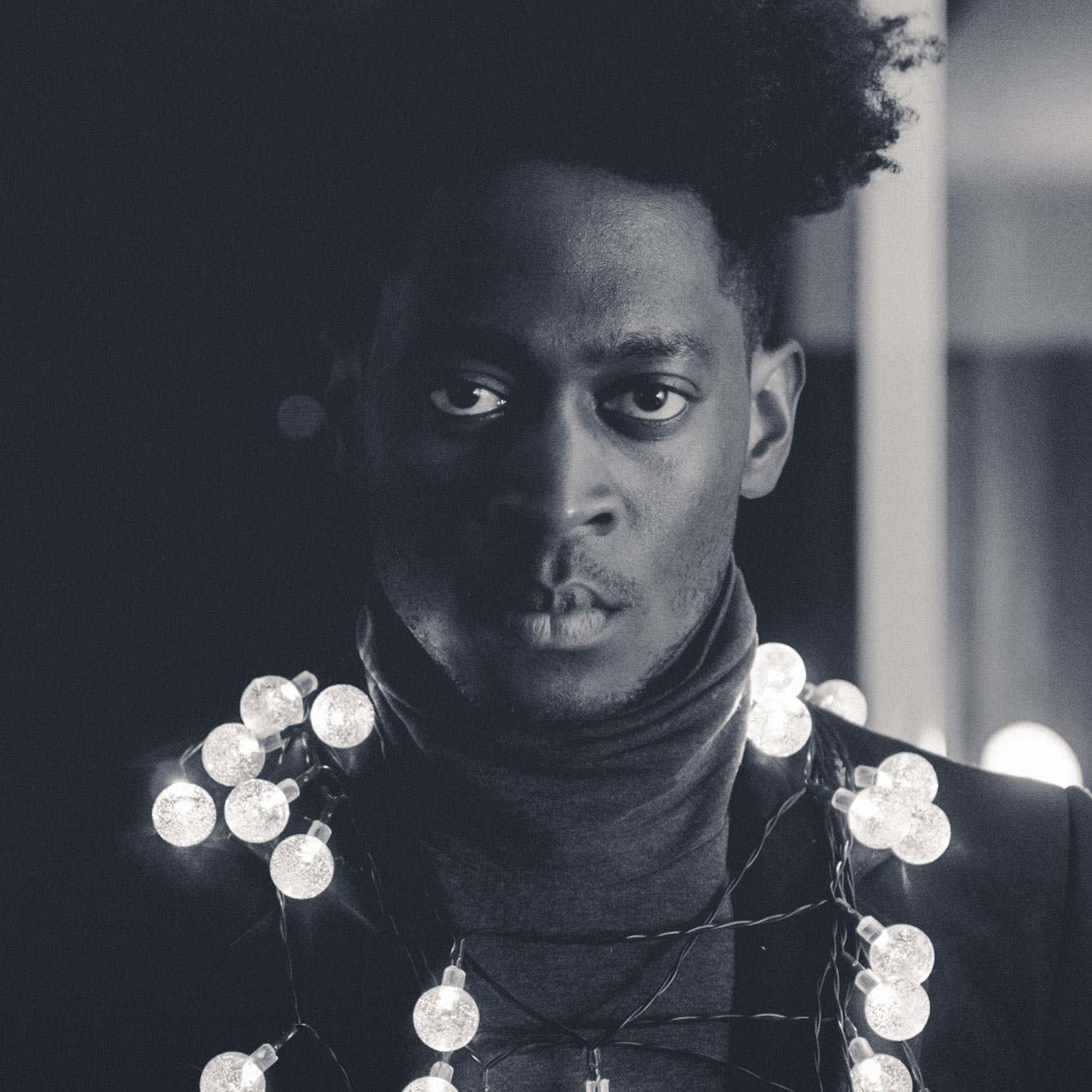 NUFF
Panelist
A graphic designer that can't seem to stay in his lane, Nuff makes interactive installations, digital art and murals that play with perception. Having been banned from graffiti by his parents at the age of twelve, he's hoping they never find out. He is a founding member of Gathering, a new media collective, and MRL™, a street art collective.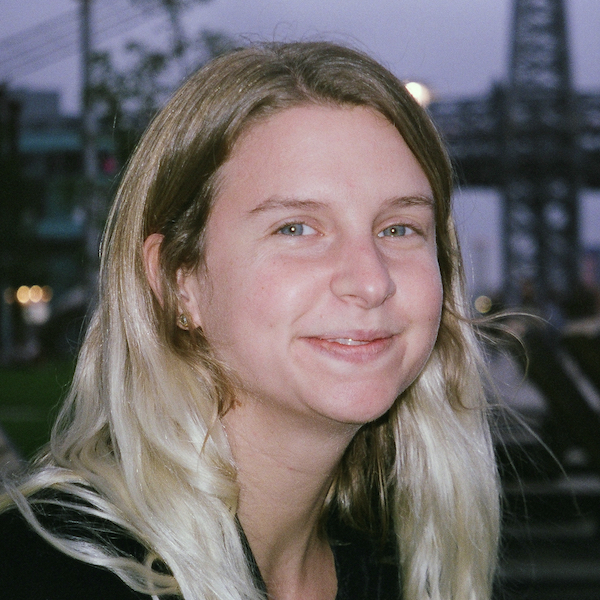 MIRIAM ARBUS
Panelist
Miriam Arbus is an independent arts curator and organizer, who collaborates on projects that examine our evolving relationships with(in) new digital and technological developments. Miriam organizes the project space Sky Fine Foods, is a Global Coordinator for STYLY XR, and a project manager with Radiance VR. Recent projects include Sentient Windows: Carson Teal, Recollecting Futures exhibition with Synthesis Gallery, SUPERHIGHWAY 2021, and Lossless Bodies with The Wrong Biennale. With methods dedicated to speculative and empathetic considerations, Arbus is always seeking (new) perspectives, expressions, and dimensions.
Artists have a critical role to play in shaping cities, and our Artist Capacity Building Programs are designed to amplify the work of Black, Indigenous, Persons of Colour, female, LGBTTQQIAAP+ and newcomer artists in public spaces.
In support of this important work, CreateSpace is a portfolio of STEPS programming that: foster inclusive public art practices; build the capacity of artists who are underrepresented in Canadian public art; and demonstrate the power of art to reimagine equitably designed cities.
The CreateSpace Public Art Residency began in 2021 with nearly 100 calls for artist submissions across the country. Learn more about our artist capacity building initiatives and consider making a donation to support underrepresented artists today.
Shaping Space: Culturally Responsive Public Spaces is a project facilitated through a combination of stakeholder roundtables, public conversations, and knowledge exchange strategies that leverage digital audio-visual content to both collect and share learnings around health equity related to public space access. Together, STEPS with intersectoral stakeholders aspire to form a supportive network with which we can develop nuanced strategies to overcome the complexities of public space access for equity-seeking Canadians, and build the capacity to take action in building more inclusive and equitable public spaces.
Project Partners and Funders
The CreateSpace Residency is supported by the City of Toronto as part of ArtworxTO: Toronto's Year of Public Art 2021 – 2022, TD Bank Group through the TD Ready Commitment, Canada Council for the Arts, and Ontario Arts Council.

This project is made possible through the generous support of the Public Health Agency of Canada's Intersectoral Action Fund / Ce projet est rendu possible grâce au généreux soutien du Fonds d'action intersectorielle de l'Agence de la santé publique du Canada.