Join us for an evening of idea generation with the Rexdale community for an interactive public art installation in Panorama Park! 
On Thursday, May 19, 2022 from 5-6:30 pm, local Artist Quentin VerCetty and STEPS Public Art, will lead a virtual Zoom session that offers an opportunity to help shape an interactive installation in Panorama Park.
Rooted in local creative desires, this virtual gathering supports From Weeds We Grow Programming, an interdisciplinary public art project exploring Panorama and Rowntree Mills Parks. Since 2019, this program explores artistic, Indigenous, multicultural, environmental and community-based approaches to public space; connecting community members to the arts, each other, and to the parks.
Click the button below to save your spot!
Photo Credit: Mila Bright
The From Weeds We Grow project team is committed to the community's full participation in this project. Please contact Ima at ima@stepspublicart.org if you have any questions or requests and we will do our best to accommodate.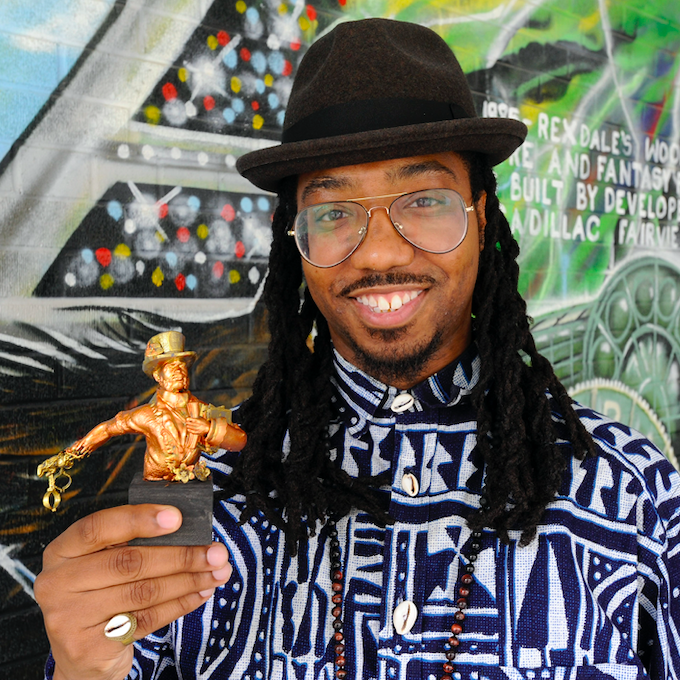 Quentin VerCetty
Quentin VerCetty – is an award-winning visual griot, artivist and self-described "ever-growing interstellar tree". He is one of the world's leading Afrofuturist a-r-tographer coining the term
"Sankofanology"
and
"Rastafuturism"
and the founder of the
Black Speculative Arts Movement Canada organization
and co-editor of the first Canadian art book on Afrofuturism entitled
"
Cosmic Underground Northside: An Incantation of Black Canadian Speculative Discourse & Innerstandings"
. In 2021 he created
Stepping Forward Into History
,
the Joshua Glover memorial monument, Toronto's first and currently, the only sculpture monument of a person of African descent. Also, he is the first visual artist to be commissioned by Carnegie Hall, creating a digital sculpture entitled
AstroSankofa
that pays homage to the different Afrofuturists women who have graced the concert venue's stage since its inception. 
Through his work, Quentin VerCetty hopes to engage and inspire hearts and minds further to help make the world a better place not only for today but for many tomorrows to come.
Project Partners and Funders
From Weeds We Grow is part of the Arts in the Parks program. It has been made possible through generous support from: