Part of From Weeds We Grow, this interdisciplinary arts workshop explores the 'Two Row Wampum'  living treaty and our connections to the environment through the beaded artworks.
Led by Artist Lindsey Lickers, Mushkiiki Nibi Kwe (Medicine Water Woman), this arts workshop in Rowntree Mills Park, near the Humber River is a reflective and creative exercise for participants to dive deeper into their current relationship themselves and the land as treaty people. 
The 'Gä•sweñta', more commonly known as the 'Two Row Wampum', is a living treaty originally assumed by the Haudenosaunee and the Dutch, that has become a symbol of reconciliation for many. We invite the community to participate in a beading circle where we will discuss the significance of the Two Row Wampum and how individuals implement the values of this treaty into their daily lives, with the day culminating with the creation of a beaded pin. 
The final artwork will be exhibited virtually through STEPS' website alongside the creative process and learnings.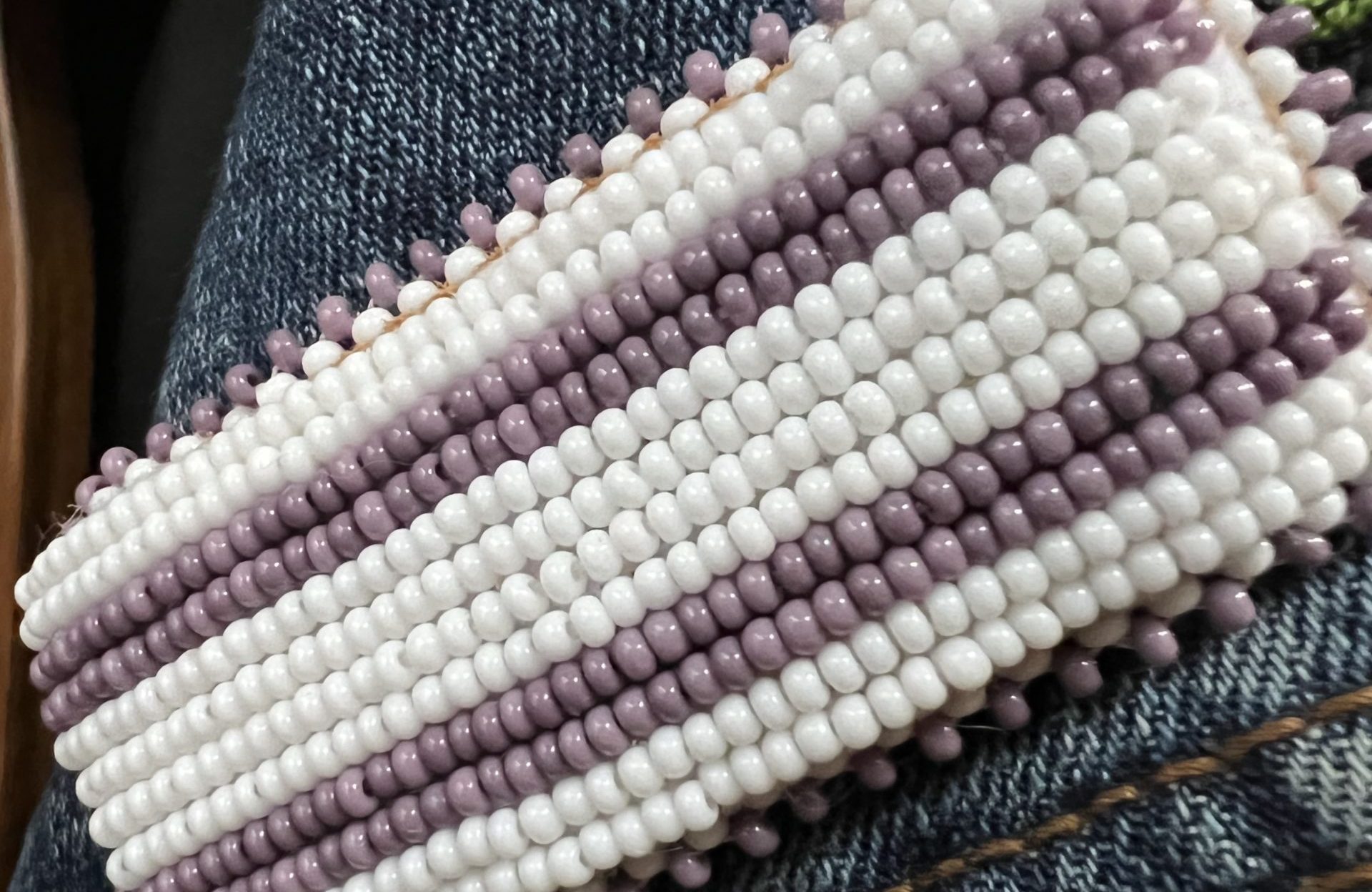 Photo Credit: Samantha Beltran
The workshop will take place in Rowntree Mills Park (155 Rowntree Mills Rd, across from picnic site 1) on Saturday, August 20, 2022 from 10:30 am – 4 pm.
This workshop will include a lunch break (light lunch provided).
Participants will be provided with all of the supplies with the exception of specialized scissors, thimble(s) and beading surfaces (e.g. trays, plates, etc) as well as supplemental instructional videos and additional historical information on the Two Row Wampum – available via Six Nations Polytechnic YouTube Channel.
The workshop will be an opportunity for participants to connect in Rowntree Mills Park and continue the journey toward reconciliation while receiving technical support from the Artist.
Accessibility Notice & COVID Safety Considerations
The From Weeds We Grow project team is committed to the community's full participation in this project. Please contact Ima at ima@stepspublicart.org if you have any questions or requests and we will do our best to accommodate.
Let's work together to keep everyone safe! Contact information will be recorded for tracing purposes.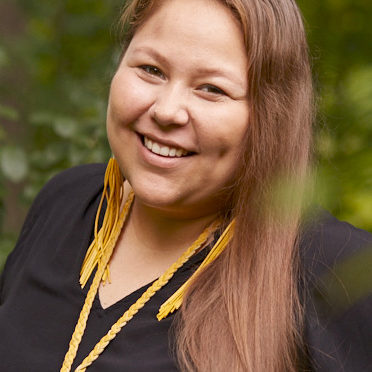 Lindsey Lickers, Mushkiiki Nibi Kwe
(Medicine Water Woman) is Turtle Clan originally from Six Nations of the Grand River, with matriarchal ties to the Mississauga's of Credit First Nation. She has been a practicing artist specializing in painting, beading and community arts facilitation going on eighteen years. In 2019, Lindsey received an International Women's Day Award (City of Toronto) recognizing her unique synthesis of public art, Indigenous women's issues and governance.
Rooted in local creative desires, From Weeds We Grow is an interdisciplinary public art project exploring Panorama and Rowntree Mills Parks. Since 2019, this program explores artistic, Indigenous, multicultural, environmental and community-based approaches to public space; connecting community members to the arts, each other, and to the parks.
Project Partners and Funders
From Weeds We Grow is part of the Arts in the Parks program. It has been made possible through generous support from: