Want to be the first to receive monthly STEPS updates?
National Day for Truth and Reconciliation
STEPS will be closed on September 30 to remember the lost children and survivors of residential schools, and acknowledge the strength and resiliency of the First Nations, Inuit and Métis peoples. Beyond this day, STEPS has an on-going commitment to cultivating safe spaces for Indigenous voices to be heard along with paid opportunities for Indigenous artists and arts workers. 
We are grateful to be learning as a member of the Indigenous Curatorial Collective (ICCA), through ongoing staff training on topics related to reconciliation, and from STEPS' Indigenous Advisory Committee:
Bruno Canadien (Dene multi-disciplinary visual artist, Alberta)

Dee Barsy (Anishinaabe-Ojibwe painter and art educator, Manitoba)

Lindsey Lickers, Mushkiiki Nibi Kwe (Onkwehon:we / Anishinaabe artist & community developer, Ontario)

William Skura (Métis mental health, addictions, and Indigenous youth employment strategist, Ontario)
We encourage you to support Indigenous-led programs and events such as the ones listed by Culture Days, explore resources to expand your learning, and reflect on our privileges and actions to support Indigenous communities. 
Apply for Winter Art Activations!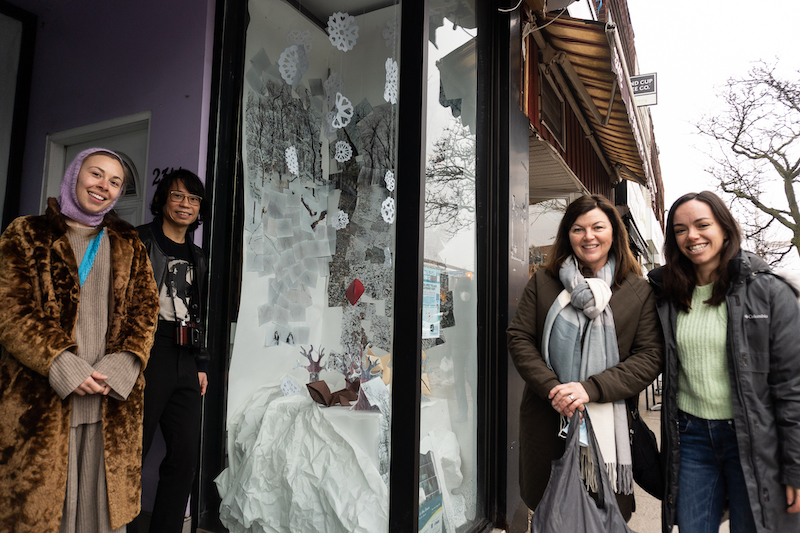 The
I HeART Main Street Program
presented in partnership with RBC Royal Bank (as part of their Emerging Artists Program) is entering its fourth year of supporting Business Improvement Areas (BIAs), Northern and rural community groups, and artists in bringing public art to Canadian main streets! 
We are accepting BIA applications to participate in the upcoming winter program on a rolling basis until November 19th! Stay tuned to join a FREE online information session in October to meet fellow BIAs and support you through the application process. 
Artist Interview With Anna Jane McIntyre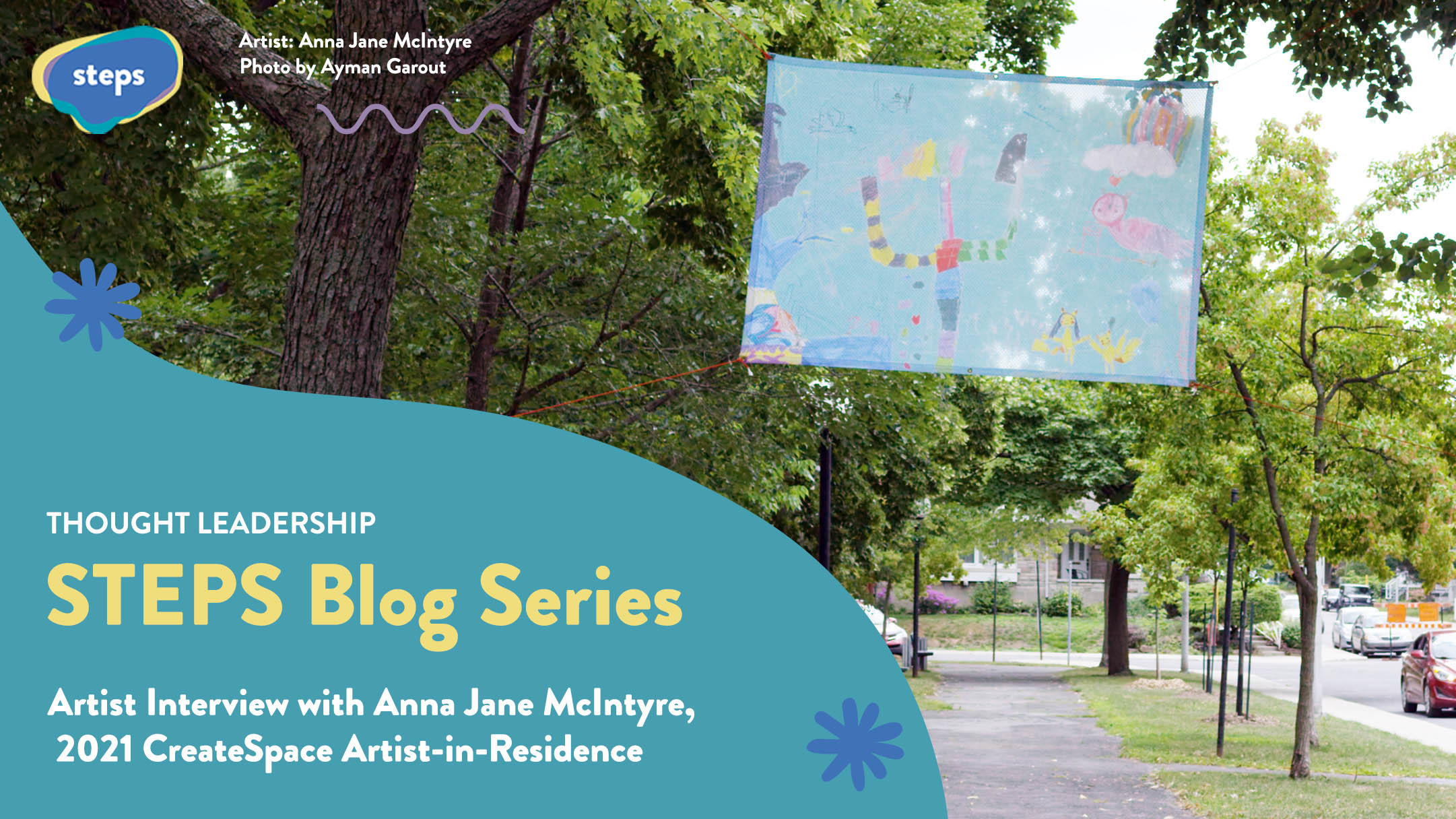 As part of the STEPS Thought Leadership Blog series, we catch up with 2021 CreateSpace artist-in-residence Anna Jane McIntyre to learn about how the Montreal-based artist combines storytelling, installation and microactivism in her practice, and what it's taught her about the importance of communication.
Coming Soon: Cultural Tourism Toolkit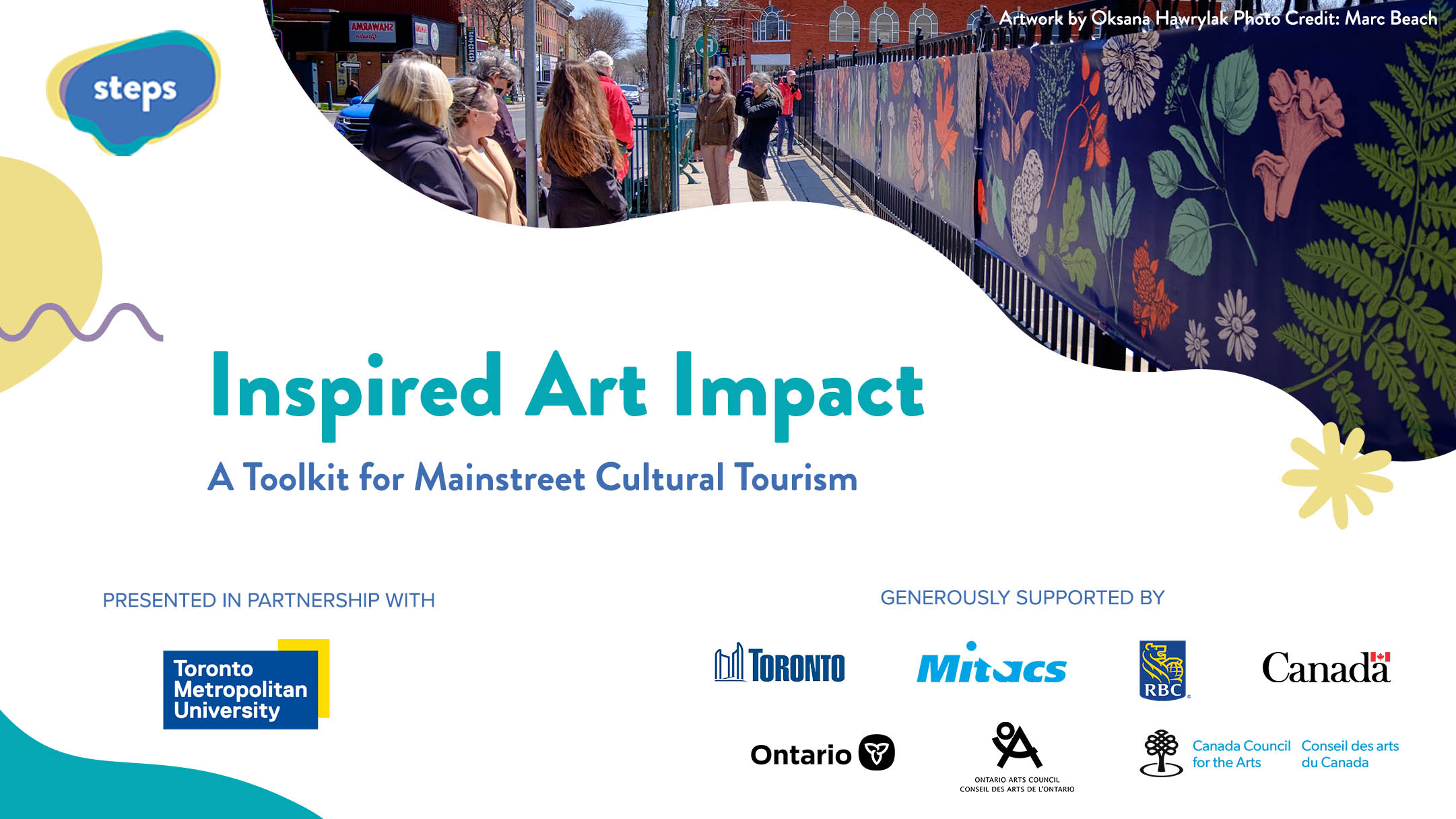 Announcing Inspired Art Impact, a new research project and toolkit in partnership with Toronto Metropolitan University investigating main street cultural tourism! Through research, interviews and analysis, this study aims to identify ways to improve main street vibrancy and demonstrate the value of public art in city spaces. 
We would like to acknowledge the generous support of the City of Toronto, MITACS, RBC Royal Bank, the Government of Ontario, Ontario Arts Council and Canada Council for the Arts. The City of Toronto's Main Street Innovation Fund is funded by the Government of Canada through the Federal Economic Development Agency for Southern Ontario (FedDev Ontario).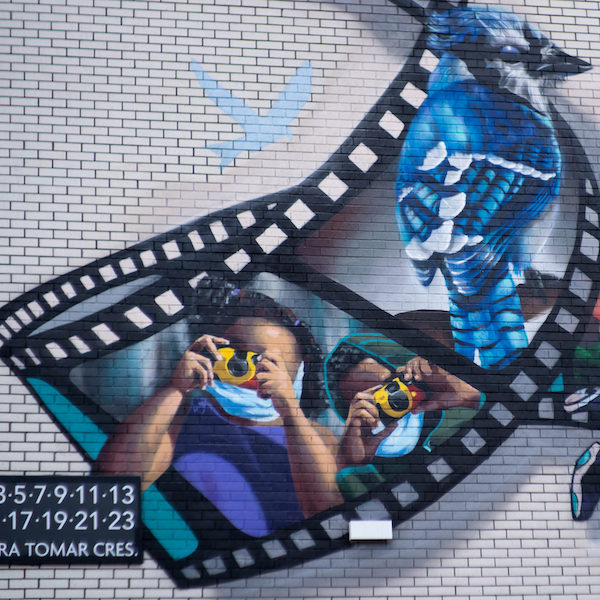 On-going
Shaping Space Community Feedback
What does it mean to create welcoming, accessible and equitable public spaces? Share your thoughts to shape this STEPS research project that will lead to a final report and action plan to foster inclusive spaces. The form is available in English and French.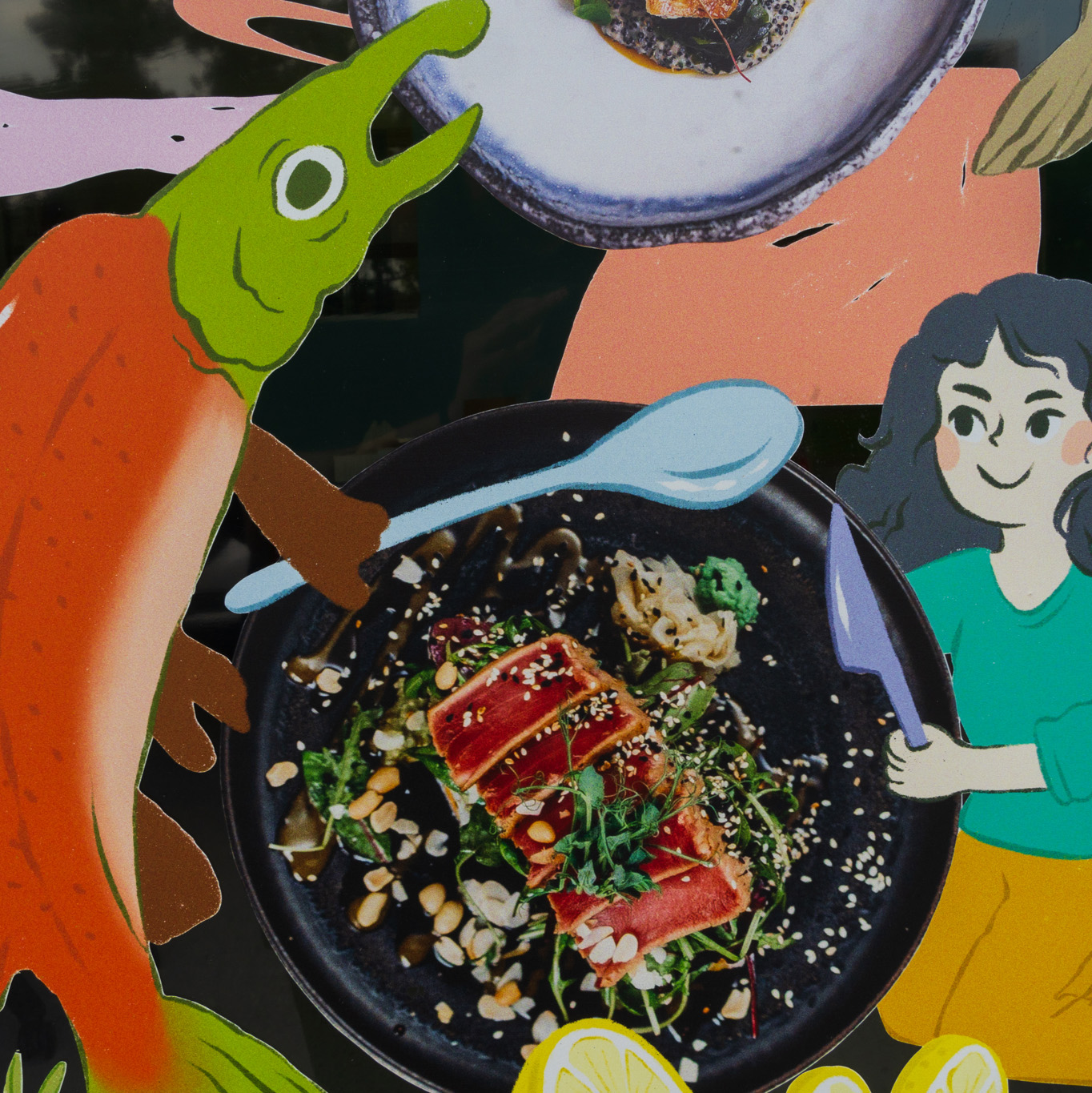 On-going
Cooksville Food Stories Survey
Inviting the Cooksville community to contribute to a new community project by sharing your unique memories and connections with food! The City of Mississauga has partnered with STEPS to celebrate Cooksville's diversity, food culture and local businesses.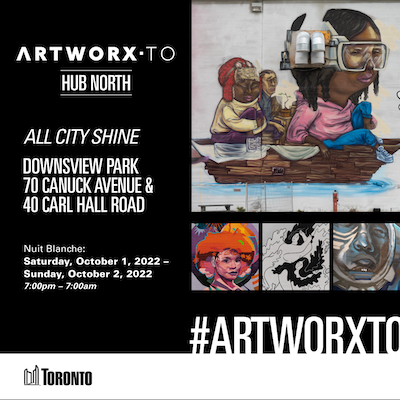 Oct 1 @ 7 PM
ArtworxTO at Nuit Blanche
Plan your evening of public art adventures and tours happening at Downsview Park for the finale of ArtworxTO: Toronto's Year of Public Art 2021-2022! STEPS is a proud supporter as an Outreach and Engagement Partner.
Park Hangs for Café Artois
Yorkville Avenue, Toronto
As part of the Yorkville Mural Festival in partnership with STEPS and ArtworxTO, artist Jenn Kitagawa teamed up with Stella Artois to create a custom mural that celebrates community.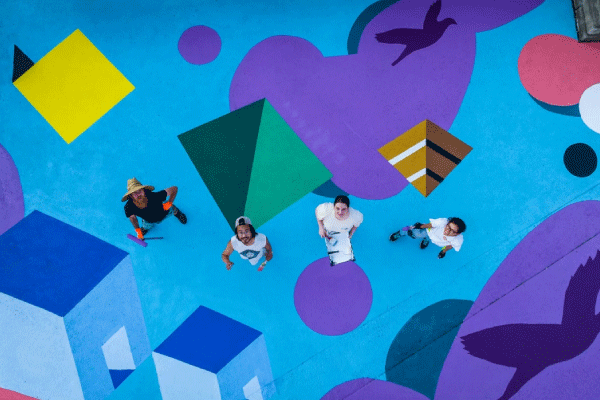 Jaguar Valley Murals
Cooksville, Mississauga
Artists Andre Kan and Jieun June Kim completed ground and guardrail murals to animate the corner of Jaguar Valley Dr and Dundas St. E in collaboration with STEPS and the City of Mississauga.
Supporting artists and arts workers, especially those who face barriers in accessing public art opportunities, is at the core of STEPS' mandate. Below are resources and current opportunities on our radar. You can also visit Community Resources for additional learning opportunities.
Building Community During COVID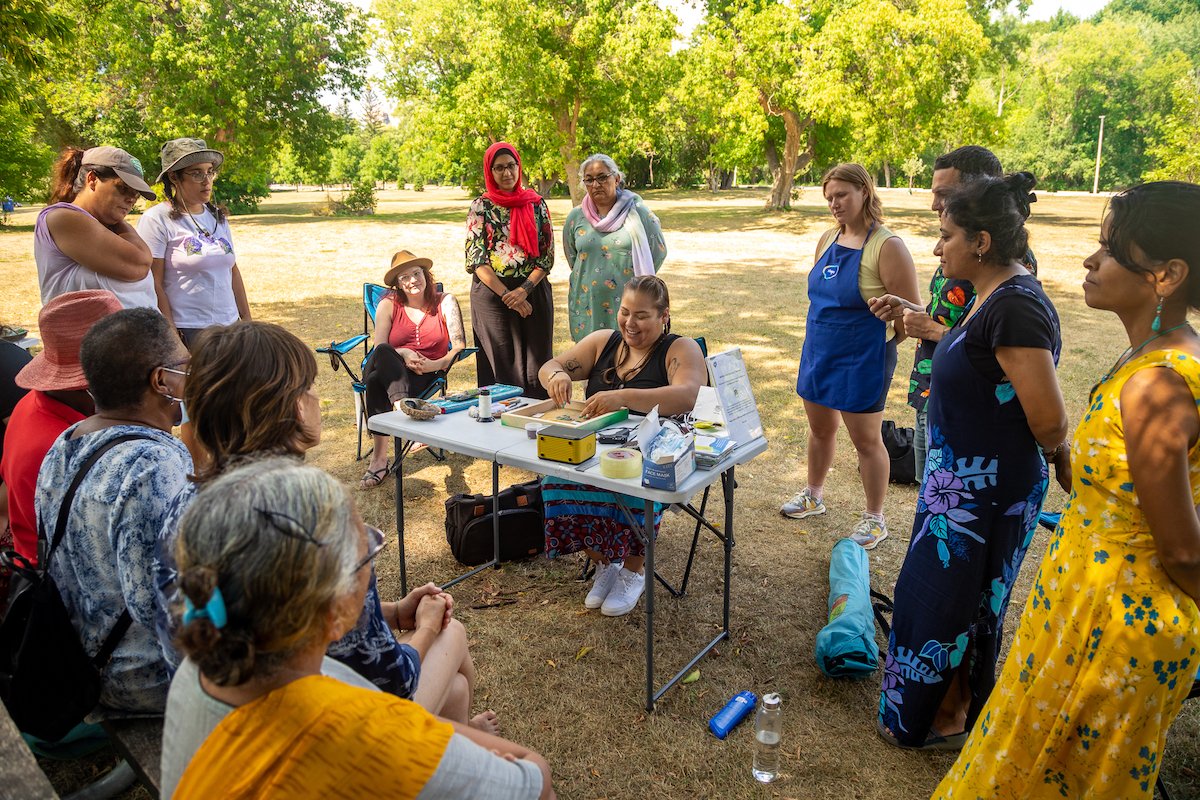 Thanks to contributions from community members like you, STEPS has supported over
150
public art initiatives and made over
$895,000
in direct payments to Canadian artists and designers since the start of the pandemic.
Consider making a donation to support this important work! 
Featured artists and photographers in this month's issue:
Oksana Hawrylak, Marc Beach Photography, Anna Jane McIntyre, Ayman Garout, Jenn Kitagawa, ICONMotion Workroom, Hour Studio Space, May Shi, Andre Kan, Jieun June Kim, Lindsey Lickers, Mushkiiki Nibi Kwe, Mila Bright, Anushay Sheikh, Jessey Pacho (Phade), Yen Linh Thai
Thanks to our funders and supporters