STEPS Public Art Placemaking and Placekeeping Workshop!
Image Credit: Amanda Lederle and photography by Selina McCallum
Are you interested in learning more about placemaking and placekeeping from industry professionals?
Join STEPS for lunch on November 10, 2022, to learn about Placemaking and Placekeeping from local artists, Indigenous knowledge Keepers, and industry professionals. Plus, you'll have the opportunity to learn about emotional map making and make your own! 
About the In-Person Workshop
STEPS Public Art has partnered with Toronto Metropolitan University's School of Urban and Regional Planning (SURP) for a unique opportunity to collaboratively reimagine the stairwell between the second and third floors of 105 Bond Street with an artwork activation (i.e., mural, installation, etc.) All members of the SURP community are invited to engage in a Placemaking and Placekeeping Workshop on November 10, 2022 from 11:30 AM to 1:00 PM ET.
This workshop will bring together local artists and Indigenous knowledge keepers who have focused on placemaking and placekeeping throughout their work. You will be introduced to the concepts of both placemaking and placekeeping. Our Special guests will lead you through their experiences working within this industry. We will be offering all participants lunch during this workshop!
Jode Kechego, an Indigenous knowledge keeper and medicine man, will speak about his practice of working within indigenous placekeeping. Jode has worked on large-scale policy projects such as working as a First Nation treaty researcher and as a senior policy analyst and political advisor for the Union of Ontario Indians and the Association of Iroquois and Allied Indians. While doing so he has always been working directly with his Chippewa Reservation where he received certificates as a Community Addictions Counsellor, Native Inmate Liaison, and Native Court Worker.
Amanda Lederle, a local artist, will lead everyone through an emotional mapping exercise. Amanda will share their experience creating emotional maps and will lead everyone through the process of creating their own. Emotional mapping is a great tool that can be used by planners and designers. This tool allows participants to explore their emotional responses to a space/place, such as walking through a neighborhood. No drawing or artistic experience is needed! 
The findings from this workshop will help inform the direction of the stairwell art activation. Insights from conversations with SURP's diverse community will help create an activation that will serve as a gateway to the SURP's classrooms and offices!
Register for STEPS' Placemaking and Placekeeping workshop and lunch session to get involved and start the conversation.
November 10th, 2022
Time: 11:30 AM – 1:00 PM
Location: 105 Bond Street, Toronto, ON
Registration is encouraged but not required. Can't Join us In-Person? No worries! We invite you to fill out our short survey to share your thoughts about the stairwell activation.
STEPS Public Art is committed to the community's full participation in this project. Please indicate the support you require during registration or contact margaux@stepspublicart.org for more information.
Special Guests and Facilitators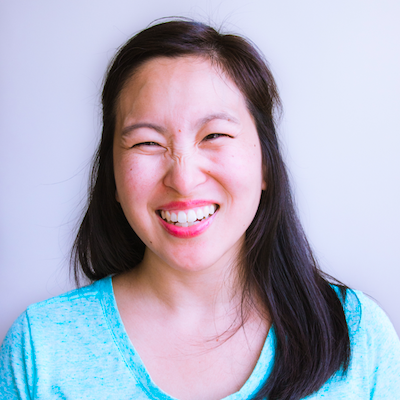 Amanda Lederle
Amanda (they/them) is a neurodiverse, queer, Chinese, visual artist based in what's known as Toronto. Their mental health journey has influenced their drive to destigmatize mental illness and support creative expression. Amanda's artistic practices include their vibrant paintings of footwear and black and white ink drawings series, Emotional Maps, through which they explore self-expression and human connection. Amanda's work has been shown in group exhibitions, publications and has been invited to lead workshops and artist talks. They created their first mural with STEPS Public Art"s CreateSpace Public Art Residency and is featured at the Art Gallery of Ontario as one Workman Arts' artists taking up themes of mental health awareness and advocacy in galleries and museums. You can also see Amanda as Art With Impact's Movies for Mental Health facilitator, an Active Listener at film festivals and workshops, and on mental health committees for the Centre of Addiction and Mental Health (CAMH) and University of Victoria. Amanda is the Artist in the Library residency for this year's On Culture Days and Toronto Public Library.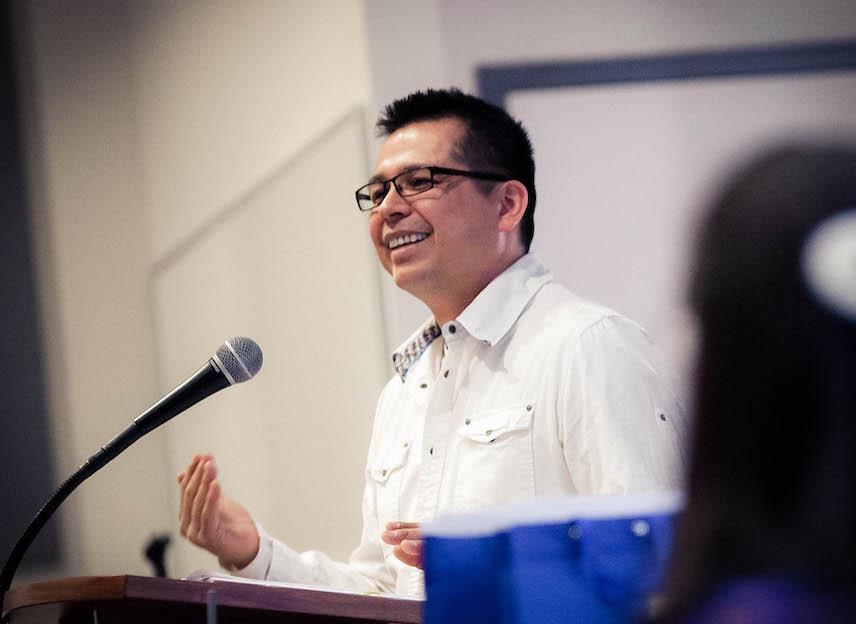 Jode Kechego
Jode Kechego is an Indigenous medicine man from the Chippewa and Oneida Nations in southwest Ontario. Kechego was raised on the Chippewa Reservation in the 1970s, and he received certificates as a Community Addictions Counsellor, Native Inmate Liaison and Native Court Worker in the 1990s.
Kechego became a First Nation treaty researcher and a negotiator in land claims from 1995 to 2009. As a researcher/writer, he was also accredited by Canada's Aboriginal Healing Foundation for his work on The Healing Has Begun: a report on government expenditures on residential schools from 1877-1965. 
From 2009 to 2015 Kechego was a senior policy analyst and political advisor for the Union of Ontario Indians and the Association of Iroquois and Allied Indians. During his tenure as a policy analyst, he was responsible for key messaging and treaty content for two Grand Chiefs and over forty First Nations in Ontario. Kechego currently resides in Toronto, ON, and he is actively involved in Indigenous ceremonies and teachings.
Project Partners and Funders