ARTIST INFORMATION
Originally from the Philippines, Yshmael Cabana is a Toronto-based visual artist, graphic designer and writer. Trained as an architect, he engages art in various scales and has works exhibited in Manila, New York and San Francisco. His social practice continues to focus on community organizing, creative writing and graphic design dealing with everyday politics. He adores minimal compositions as much as vibrant and bold.
From winning a logo design competition for Kalayaan Cultural Community Centre, Yshmael's works have been consistently used by community-based organizations for various campaigns: Canada-wide human rights tour in 2012, International Day to End Impunity in 2012, and Mabuhay Festival held in Harbourfront Centre among others. He is one of the three artists commissioned for the design of the steel plates for the 2015 Toronto PanAm People's Cauldron. In 2020, he illustrated portraits for the 'Humans of Riverside' storefront storytelling project through which the Riverside Business Improvement Area (BIA) won the Community-Engaged award.
SAMPLE WORK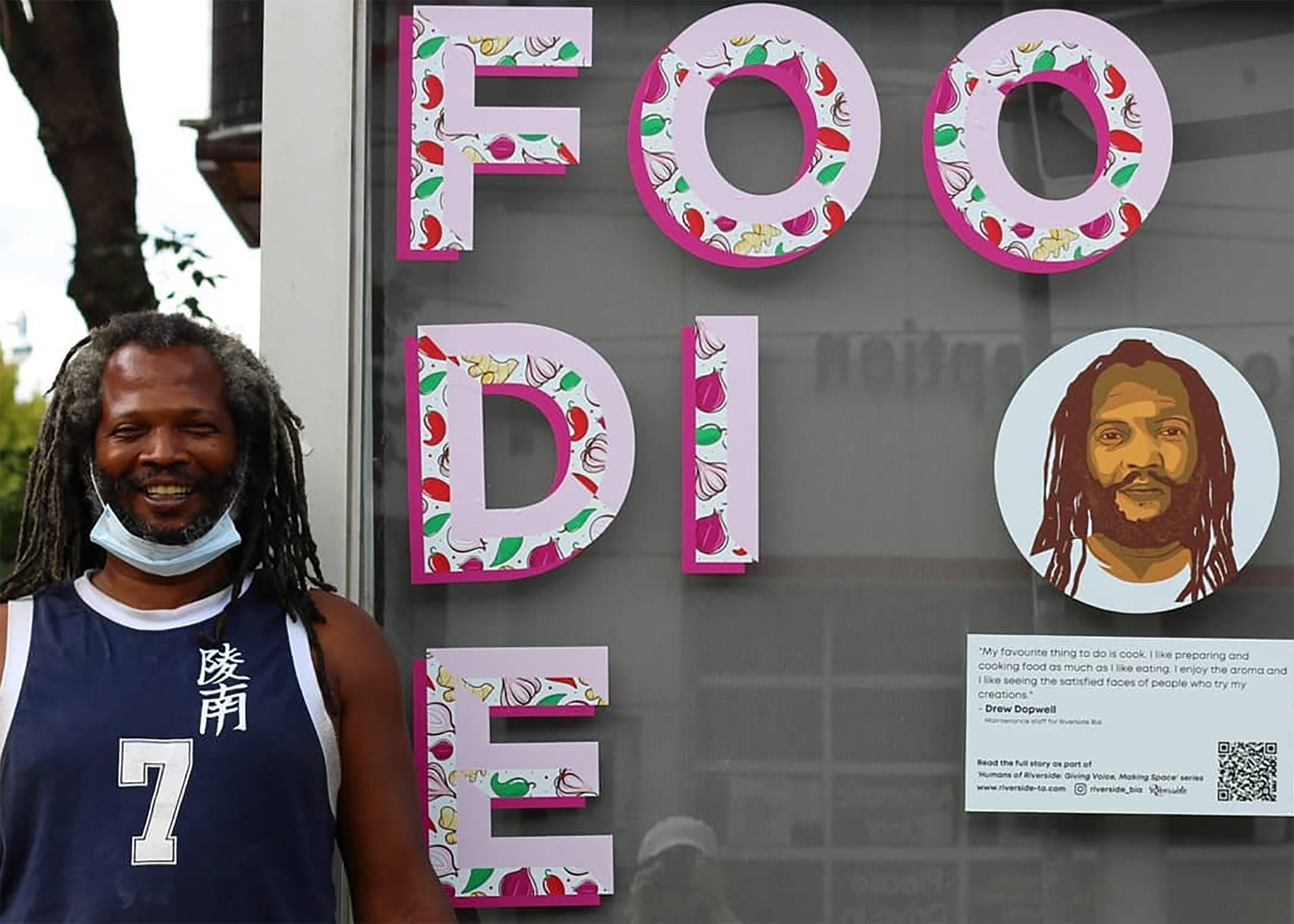 Riverside BIA's award-winning 2020 activation highlighted local business heroes in the community.