Helping Artists Shape Our Cities
STEPS aspires to shift how cities are planned and foster more equitable public spaces. We believe that artists have a critical role to play in shaping cities, and our projects and programs are designed for artist capacity building and artist collaboration.
Public art should reflect the diverse identities and perspectives of the communities that host it. We are particularly interested in amplifying the work of artists who identify as Black, Indigenous, Persons of Colour, female, LGBTTQQIAAP+ and newcomers working in public spaces.
Supporting Artistic Growth
Our current artist supports for artist capacity building and artist collaboration include:
To learn about the latest calls for artists, program applications and other artistic opportunities, visit STEPS news, subscribe to our monthly newsletter and follow us on social media (@STEPSPublicArt).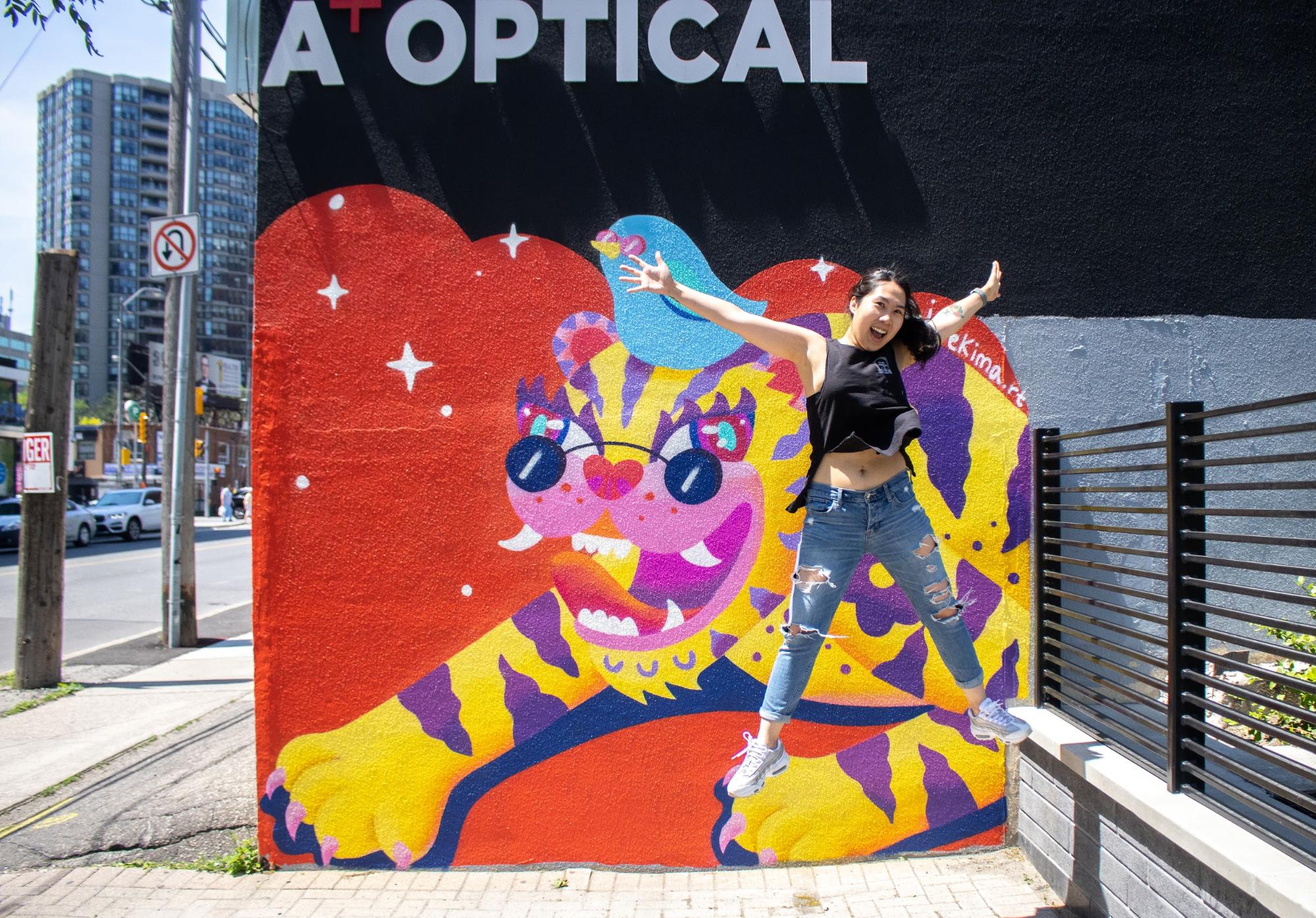 Engage, Design and Inspire with the STEPS Artist Roster
STEPS Public Art is an award-winning Canadian-based national public art and cultural organization that fosters inclusive communities through artist capacity building programs and one-of-a-kind art initiatives.
Hear From STEPS Collaborators!
Suzi Oram, Nova Scotia Mixed Media Artist
"We need to get innovative with how we connect with one another during the pandemic. Our STEPS-supported project allowed us to use art to connect with our community and others across the country."
Yasmeen Nematt Alla (2021 CreateSpace Artist-in-Residence, Toronto)
"The [CreateSpace Public Art Residency] was really great at allowing people to connect with each other and see work in the country that I wouldn't have connected with otherwise, and it made space for me to ask questions that I wouldn't have been able to ask. The workshops gave me space to create and made me think about creating in ways I wouldn't have thought about in other circumstances"
Stephanie Babij (Artist, Ottawa)
"I think it's great to be able to see more Indigenous artists take up space in public art. I think this residency is important for that because it encourages more participation and it gives access to resources for folks who may be marginalized."
Whyishnave Suthagar (Installation Artist, Toronto)
"Working with STEPS has helped me create new strategies to continue my practice during pandemic restrictions."
Heidi Berton (Artist, Toronto)
"It's so important right now to get your name out there as an artist to attract as many opportunities as possible. The artist [capacity building] opportunities that STEPS generates have really helped ease the financial burden of the pandemic."
STEPS Public Art
c/o Art Hub 27
39 Queens Quay E, Suite 100
Toronto, ON, M5E 0A4
P: 1-888-STEPS-80 / 1-888-783-7780
E: info@stepspublicart.org
Want to get involved with STEPs Public Art?
Let's Work Together!
Explore our opportunities.
See our latest events, calls for artists,  and employment opportunities.
Tell us about your needs.
We can't wait to help you reimagine public spaces in your community.
make an impact.
 Support artists and communities to breathe creativity into public spaces.