Fostering Strong Communities Through Meaningful Cultural Planning and Development
Meaningful cultural planning and development contributes to the well-being of communities and fosters a sense of belonging within local economies. From cultural master planning to community arts program design and public art consultations, STEPS can work with you to realize your community's vision and unify Canadian communities through artistic and cultural development. 
STEPS places value on creating equitable and inclusive public spaces with the goal of building stronger, healthier, and resilient cities, and our staff each brings their own unique strengths to the table, making a team that has a wide range of experience, expertise, and skill sets. Working collaboratively, this team brings you the top skills in creative, community-led, evidence-based city-building and cultural planning to ensure that public space investments are well informed, community supported, and contribute to a cultural map of inspiring inclusive, and celebrated public spaces.
Our work prioritizes cultural vitality and community spaces to promote and encourage diverse and inclusive opportunities that help animate the urban landscape, nurture civic dialogue and support the development and growth of the arts in the public realm. Our approach to cultural planning is focused on providing accessible, diverse, and inclusive experiences, that effectively leverage local resources while supporting artists that are engaged in public art while showcasing innovative and forward-thinking opportunities for growth.  
Our cultural planning and development projects range from facilitating community-engaged cultural plans for municipalities and community groups to research-driven projects that will lead to resources and toolkits made available for central street community groups, city developers and other stakeholders to increase access to public space.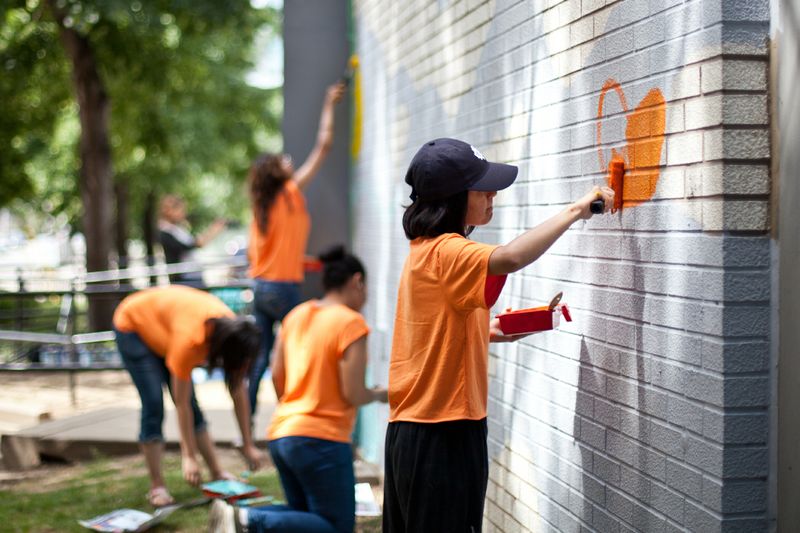 St. James Town Cultural Plan
Cultural Planning, Toronto
STEPS created a Community Cultural Plan that outlines a vision for community arts and culture programming that highlights community values and needs.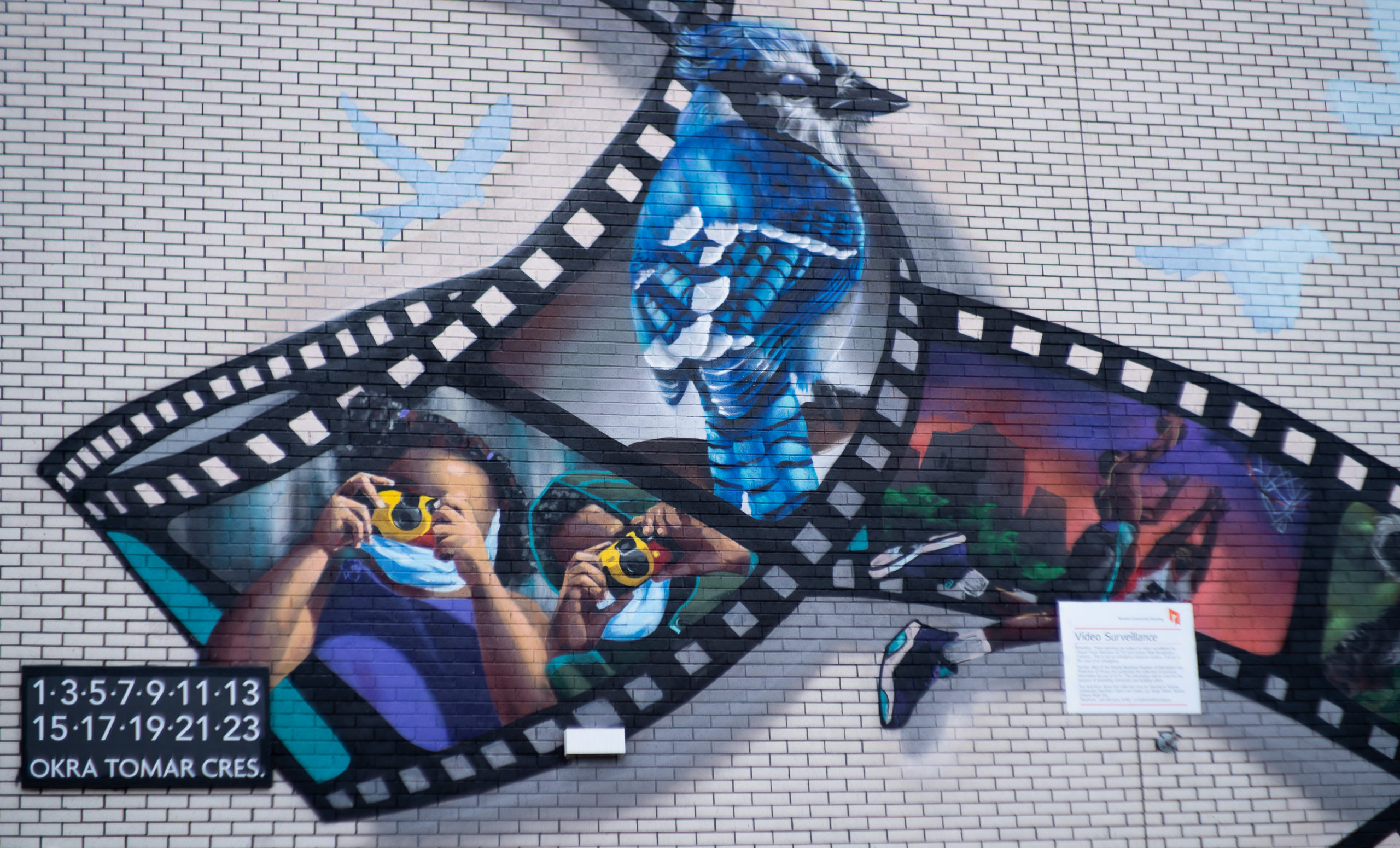 Shaping Space: Culturally Responsive Public Spaces
Cultural Planning Research, Canada
Through stakeholder roundtables and public conversations, Shaping Space aims to increase equitable access to public spaces for all Canadians with special focus on equity-seeking communities.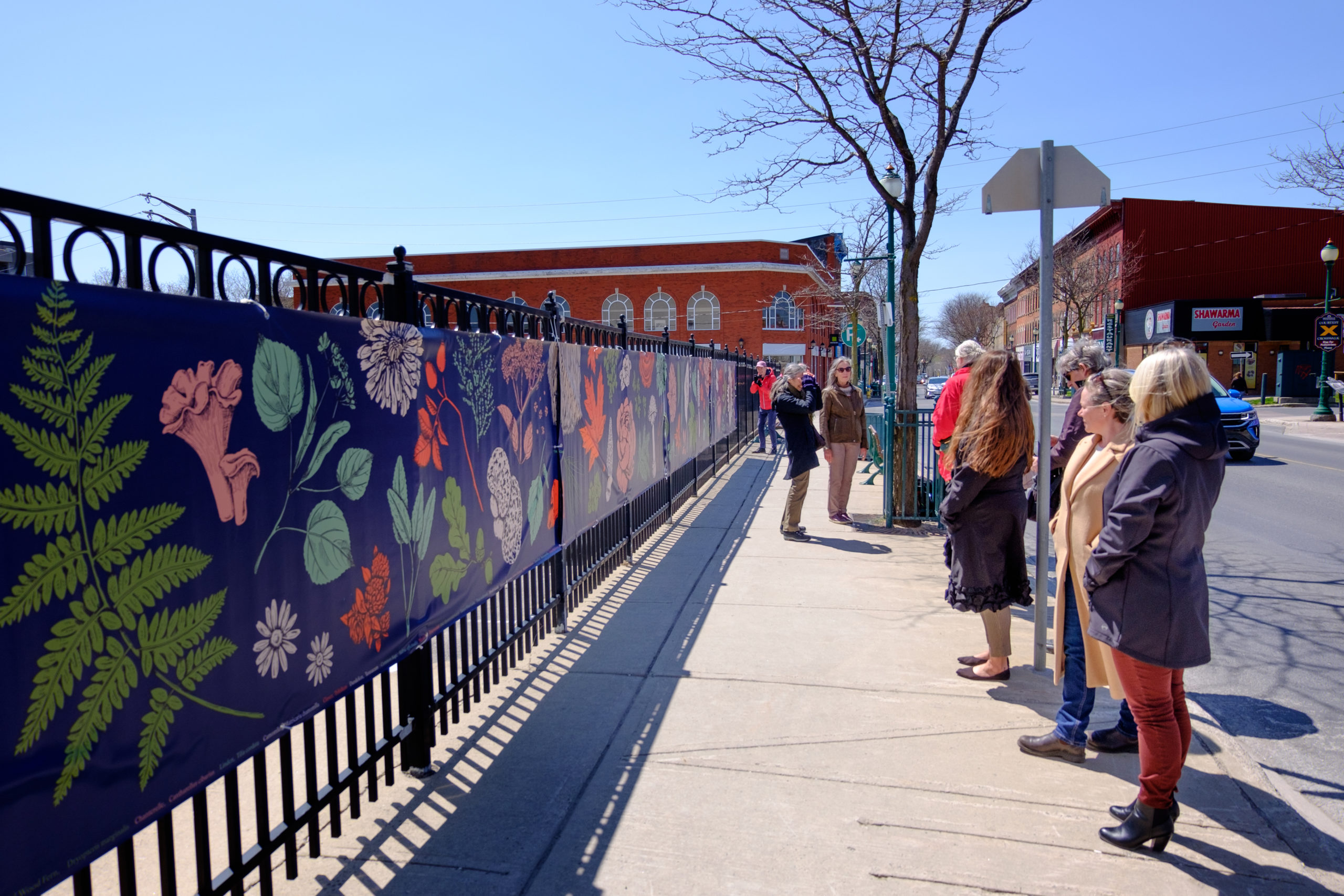 Inspired Art Impact
Cultural Planning Toolkit, Canada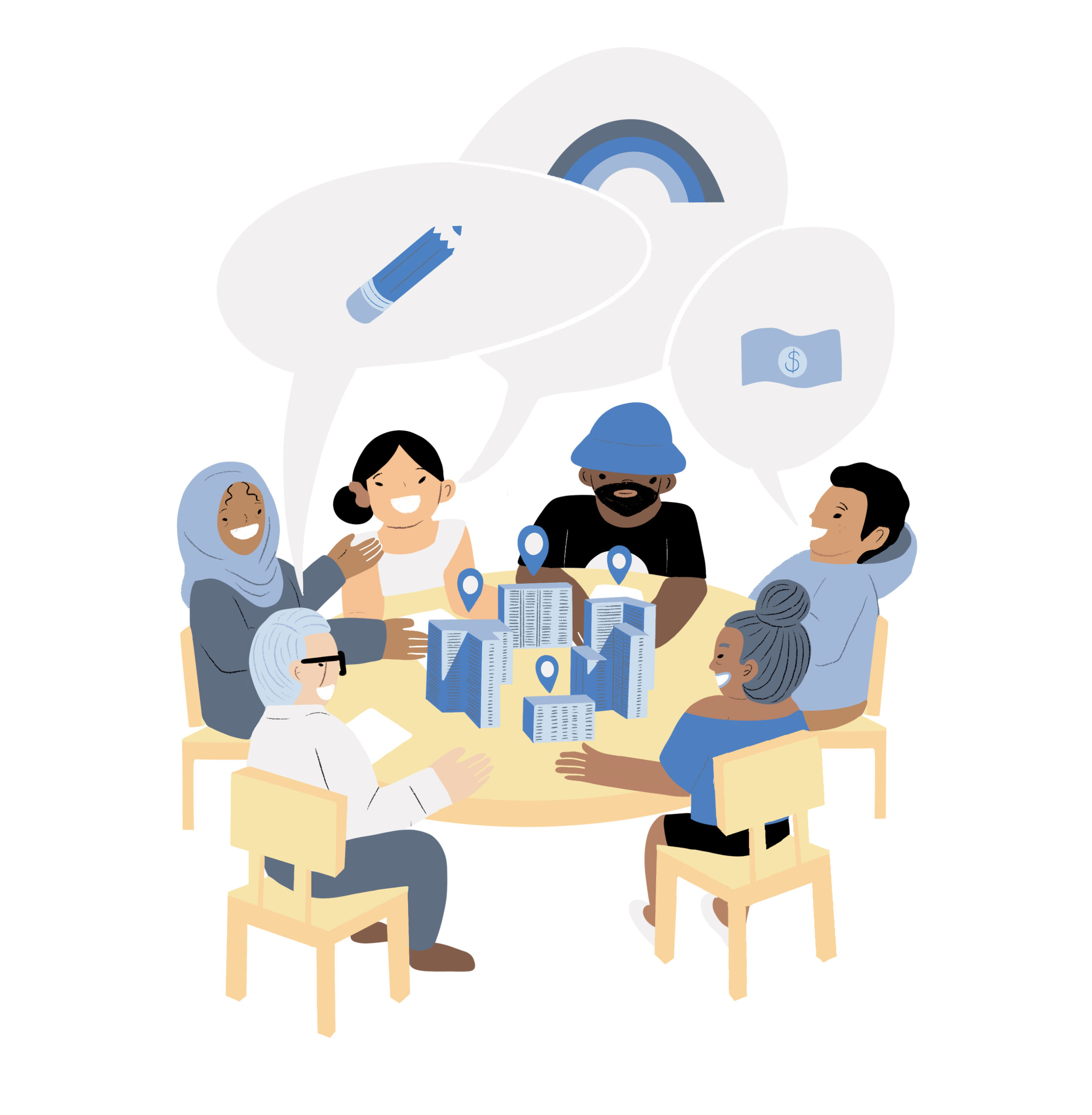 About Cultural Cultural Planning and Development 
Work with STEPS on your next cultural planning and development project in your community! We can help you with:
Cultural master plans

Community arts program design

Public art opportunity mapping

Community asset mapping

Cultural equity audits

Public consultations

Public art calls and project management 
Interested in engaging with STEPS to jump-start your cultural planning and development goals? Take a look at our process to help realize your community vision.
STEPS brings a full service of expertise in public space analysis, award-winning community-led placemaking initiatives, and a deep commitment to meaningful and fruitful community engagement practices.
Step 1: Think about your cultural development and community engagement goals. Take a look at our Frequently Asked Questions (FAQ) to learn more about cultural planning and services available.
Step 2: Contact STEPS with information about your goals and ideas.
Step 3: We will respond within two (2) business days and set up a meeting.
Step 4: After the meeting, STEPS will develop a custom proposal unique to your public art and cultural planning needs.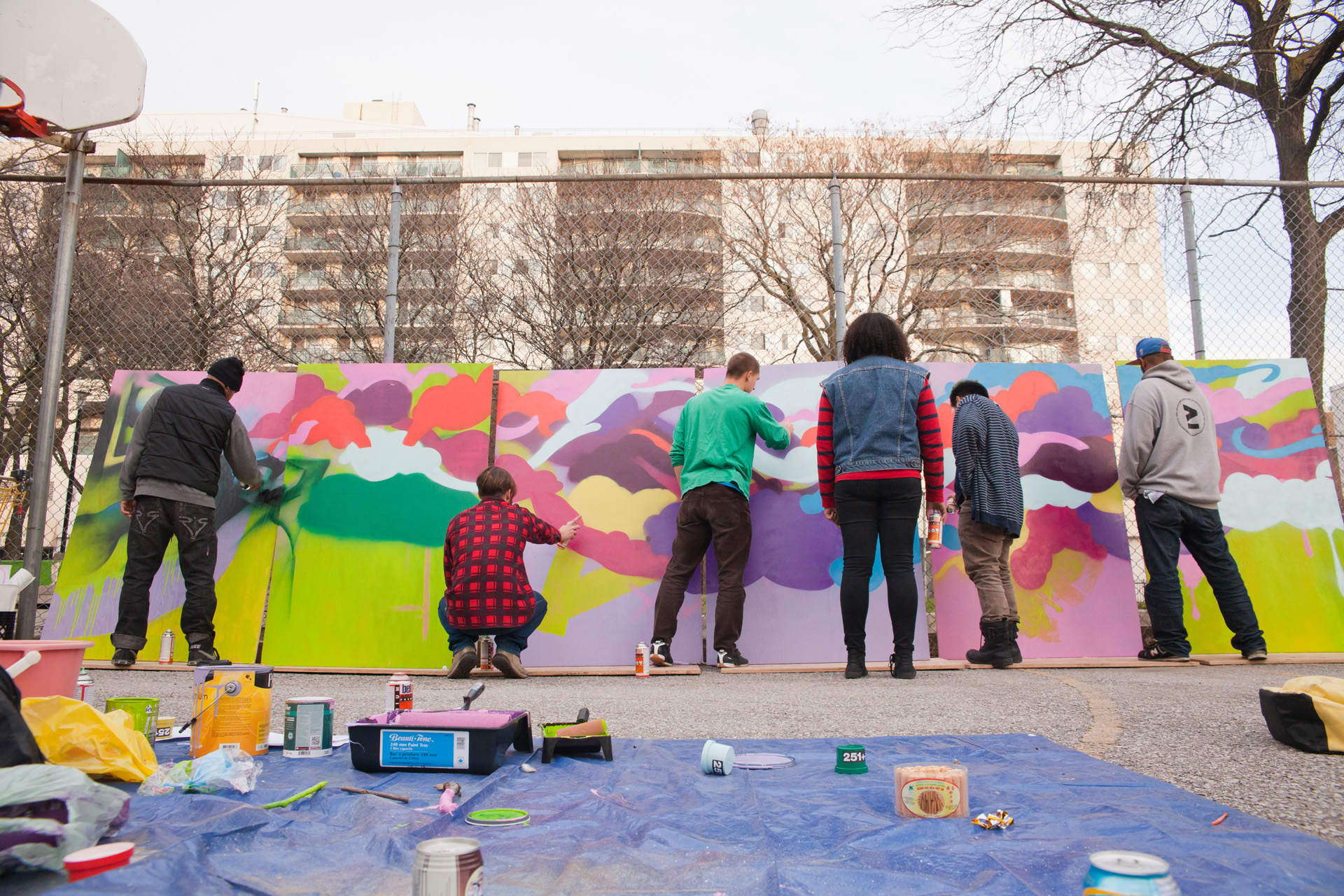 Engage, Design and Inspire with STEPS
STEPS Public Art is an award-winning Canadian-based national public art and cultural organization that fosters inclusive communities through one-of-a-kind art initiatives.
Hear From STEPS Collaborators!
Kelly Stahl (Senior Manager, Cultural Services, City of Brampton)
"STEPS delivered a high quality of the product that was both professionally installed and created by local artists. This helped to set the tone for future public art projects within the City of Brampton."
Natasha MacKinnon (Port Credit BIA)
"Collaborating with STEPS allowed us to undertake a project that we had been envisioning for some time, transforming our streetscape and unifying our Business Improvement Area (BIA) catchment through art. We are so excited to continue the momentum ignited by this public art initiative"
Councillor Kristyn Wong-Tam (Toronto Centre)
"STEPS has been instrumental in developing a community-led [cultural development] plan that elevates the creativity and innovation taking place in St. James Town, creating new opportunities for creative participation for the entire community"
Victoria Mountain (Manager, Strategic Communications, Culture and Events, City of Brampton)
"The City of Brampton is pleased with the level of expertise and knowledge brought by STEPS. Additionally, there was an existing level of trust as many staff members were familiar with STEPS' work which helped to expedite internal approval processes."
What is cultural planning?
Cultural planning includes identifying a civic community's cultural resources and strategically managing them, with an emphasis on community involvement and a place-based approach. Cultural planning and development are undertaken by a local governing authority, with an official plan written and approved by council members to promote positive economic, social, and environmental change in a region. Since each region and each community is unique, it's important to consult with community members and groups to create an effective cultural plan that accurately represents the cultural life of a place. In this process, municipal government and arts and culture organizations can work together to promote cultural development in Canada.
Why is it important to develop a cultural plan?
A cultural plan provides an opportunity for jurisdictions to:
Expand and enhance artistic and cultural opportunities for the arts/creative community and the broader community

Strengthen, leverage, and integrate artistic and cultural resources across all facets of local and national government

Advance broader objectives in the areas of economic prosperity, social equity, the environment, and cultural vitality
What is the community mapping process?
The process of community mapping will identify resources and strengths that currently exist within the community and aid in identifying future opportunities and partnerships. It is a way to gather insights on who are community stakeholders, and understand how they operate and what is important to them. 
Community mapping is also a way for community members to outline issues or challenges, and identify ways in which these challenges or barriers can be responded to. This leads to facilitating the building of links between communities and institutions or municipalities while providing locally-driven transparent solution processes. 
What is the focus of asset-based community development?
Asset-based community development looks at the assets that already exist within a community and builds upon them. This includes mobilizing individuals, associations, and institutions to come together to realize and develop their strengths and relationships to problem solve and envision solutions and future opportunities.
STEPS Public Art
c/o Art Hub 27
39 Queens Quay E, Suite 100
Toronto, ON, M5E 0A4
P: 1-888-STEPS-80 / 1-888-783-7780
E: info@stepspublicart.org
Want to get involved with STEPs Public Art?
Let's Work Together!
Explore our opportunities.
See our latest events, calls for artists,  and employment opportunities.
Tell us about your needs.
We can't wait to help you reimagine public spaces in your community.
make an impact.
 Support artists and communities to breathe creativity into public spaces.