Celebrating the centennial anniversary of the Toronto Transit Commission (TTC), 100 Years with the TTC by Artist Rosena Fung depicts the vision of the bright, young people taking the TTC over the next hundred years. 
Location: Davisville TTC Station, 1900 Yonge Street, Toronto 
Artist: Rosena Fung
Year: 2022
Project Photographer/Videographer: Kyle Jarencio
Services: Public Art Management
12
student visions for the future
1
city-wall call for submissions
250 + 
sq ft of student engaged artworks
100 Years celebrates the centennial anniversary of the Toronto Transit Commission (TTC)! School-aged youth from across Toronto submitted artworks and concepts reflecting what they think the future holds for the TTC, with lead artist Rosena Fung developing a collage of the winning entries. The artist layered the student visions to co-exist in a single, final public art installation to be enjoyed at Davisville subway station for years to come.
 This mural depicts the vision of bright young people for the TTC over the next hundred years. It includes inspiring ideas that expand on accessibility, safety, and technological innovation dedicated to the environment and inclusiveness in a meaningful way. From new vehicle models to creative uses of existing infrastructure, and to the expansion of lines and services, the vision for the future looks brilliant and we are ready for it!
A special thank you to the student participants:
Ishrag Alam
Annie Clarke-Ward 
Ayaz Ghafur
Virgil Grant
Selena Haththotuwa 
Finch Howells-Young
Kailah Kilfoyle
Leonard and Robyn Killeen 
Alexandros Prokos
Saheel Siyam
Jazz Stocker-Witticker 
Kevin Wang
Visit 100 Years with the TTC (or visit virtually) with the STEPS Public Art App, a free mobile and web application with an interactive map of STEPS projects, self-guided walking tours and artist profiles. This app is updated regularly with new photos, videos and projects to help you explore your city and virtually visit public art projects in other cities!

The STEPS Public Art App is best experienced on your mobile device via the
App Store
or
Google Play
(also accessible via the
Web App
on your browser). Please rate and review to help spread the word and enhance your experience with the digital platform.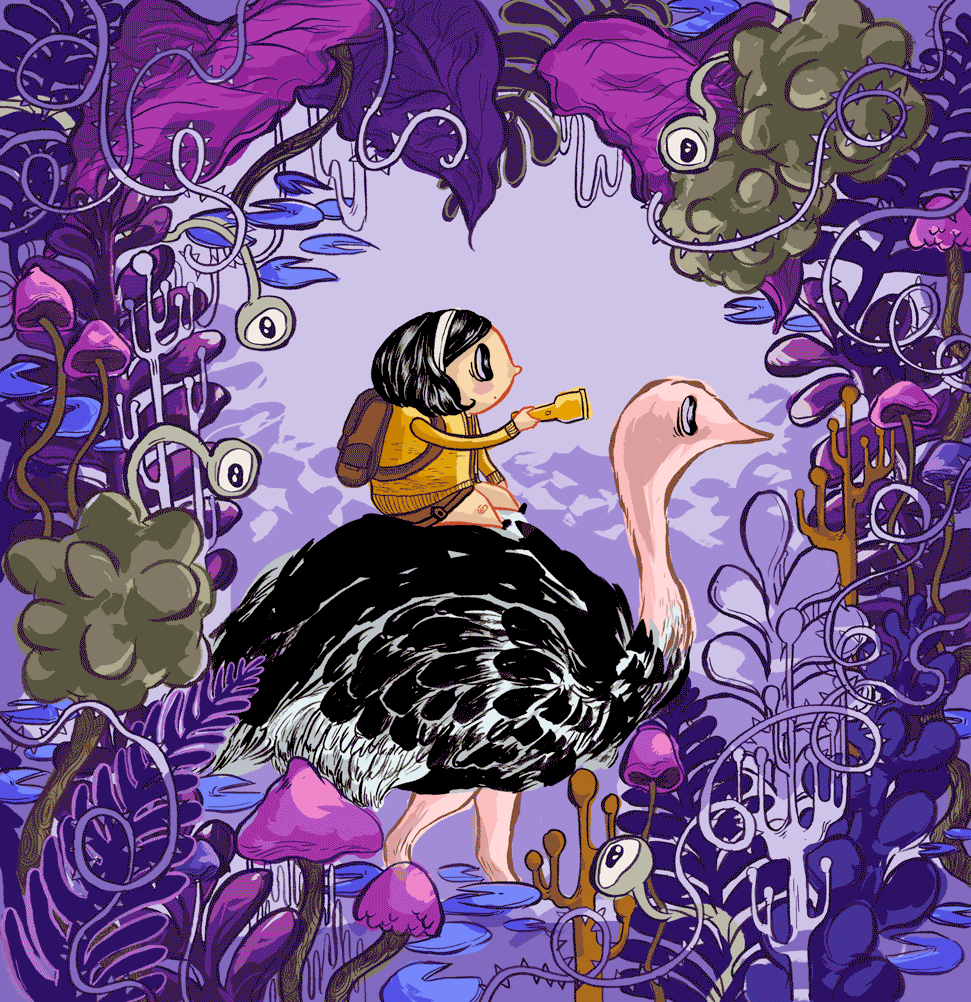 Rosena Fung
Lead Artist
Rosena Fung grew up and is based in Toronto, Canada. Her first graphic novel Living With Viola is published by Annick Press. Her editorial clients include The Globe and Mail, The Boston Globe, Chronicle Review of Higher Education, Bust Magazine, Avenue Magazine. Her works have been featured on CBC Docs and CBC Arts. Rosena also teaches illustration and her favourite activities are reading, cats, and eating snacks.
Produced in partnership with the Toronto Transit Commission (TTC).

Our Public Art Management Service is recognized for being iconic, cost-effective and transformational. From murals to sculptures and projection mapping, STEPS produces one-of-a-kind public art installations with partners that meet your needs.
Ready to get your project started with STEPS?