The Mane Event is a community arts series that speaks to the importance of hair in Black culture, recognizing hair as art and an expression of identity, and the importance of barber shops and salons within the cultural fabric of Toronto's Little Jamaica.
This past summer, STEPS Public Art partnered with D'Andra Montaque, founder of Empress Mane and long-time resident of Little Jamaica, to offer six (6) pop-up and in-person intergenerational hairstyling and art workshops for members of the Little Jamaica community and the African diaspora.
Learnings and community stories of resiliency shared during the community workshops culminated in Our Crowns, a 1,300-square-foot mural at 529 Oakwood Avenue on Toronto by local muralist Curtia Wright.
Location: 529 Oakwood Avenue, Toronto, Ontario
Artists and Collaborators: D'Andra Montaque, Curtia Wright, Franceta Johnson, Kanisha Dabreo, Jessica Campbell, Isabelle Loobie, Aisha Loobie, Anesia Loobie, TK
Year: 2022
Project Photographer/Videographer: Anushay Sheikh, Kyle Jarencio
Services: Creative Placemaking
200+
participants engaged
1
permanent public art mural
7
artists and stylists engaged
1
permanent community arts exhibit
The Mane Event launched in the summer of 2022 with a series of hair workshops. During the months of July and August, members of the Little Jamaica community and African Diaspora in Toronto gathered at the local Eglinton West Salon, Roman's Care for a series of hands-on hairstyling workshops deep-rooted in community care, resiliency, self-expression and identity. The workshops offered instruction and practice time in three common hairstyles: Cornrows, Wash N Go, and Flat Twists.
Led by stylists Aisha and Anesia Loobie of Crown N Glory, and TK of Textured Hair EDU, these workshops offered a chance to connect in a safe and inclusive space, centering the experiences of Black community members while supporting community healing through conversation and skill-sharing.
"I came to these workshops thinking I would see some demonstrations and get some tips. Instead, I left with a renewed confidence in maintaining my own hair. I went from not being able to form a proper cornrow or flat twist, to perfecting my technique for both. Gaining these new skills has made me feel empowered."
– Workshop Participant
Following The Mane Event hair workshops, community members were invited to answer the question, "How does hair shape our identity and wellness?"
In a series of two mural ideation and creative play sessions at The Little Jamaica Sinting Fest and Reset Community Centre in August and September, Artist Facilitator Franceta Johnson and Lead Artist Curtia Wright led participants through a series of activities to engage with their own relationships to their hair and community. The insights gathered through the hairstyling workshops and community-engaged art workshops contributed to the visual language used in the final mural, Our Crowns by Curtia Wright.
Culturally relevant colouring sheets and co-created posters were used to spark conversation and creativity, while mural ideation collages and personalized tote bags allowed participants to not only contribute to the final mural design, but to create unique individual The Mane Event tote bags to take home.
"The Mane Event was such a wonderful, authentic example of creative community engagement and coming to the community to bring people together. I look forward to the public art that will be inspired from these workshops!"
– Workshop Participant
Community Paint Day and Unveiling
In early October, production began on the final culminating permanent public art mural, Our Crowns by Curtia Wright, that shares the same site location as her Celebrating Queer Black Lives mural with STEPS and LOMA Marketing Agency.
Drawing on stories of resilience, migration, and self-love shared during the community hair and arts workshops, Curtia designed this 1,300 square foot, high-impact visual story highlighting both hair as art and as a tie that binds us together through shared experience.
Local community residents, creatives, business owners and project partners were invited to a day of community co-creation, with over 30 community members diving in to leave their mark on this vibrant addition to Toronto's Little Jamaica and Oakwood Village artscape.
"Not only the art is important, but having those engagement opportunities to experience the space in a different way can be very powerful in the way they think about and value the space."
– Curtia Wright, Lead Artist
The mural was celebrated through an official media release, and the public was invited to the unveiling of Our Crowns on Sunday, October 9, 2022 to celebrate this mural recognizing hair as an art form and expression of identity, and the importance of barber shops and salons within the cultural fabric of Little Jamaica. Live painting demonstrations by Franceta Johnson and Barber demos by Cliff Anthonhy of Frontline Barberz made this an exciting affair, once again drawing the link between hair, art, and self-expression. 
Artist Statement by Curtia Wright
Our Crowns uses storytelling to communicate the importance of the community's support in fostering healthy relationships, the beauty of cultural practices being passed down through intergenerational knowledge and honouring the many immigrant parents who sacrificed a great deal to come to Canada to make a better life for their children. Using storytelling to share two figures, a mother and son, the mural follows the journey of the Mother moving from her home in Jamaica to raise her family in Canada, specifically in the Little Jamaica Neighborhood in Toronto.
Hair is used as a conduit to communicate this journey. Visually the hair melds and shifts itself to show a tableau of the mother's childhood on the left and flows along to the right side of the piece carving out a path for her son and showing his journey through his hair. The purple silhouettes to the left of the mother figure show her journey through her hair. These stages in her hair journey signify the shifts she experienced throughout her life, as the state of our hair as Black Women can often reflect our headspace and stages of our lives.
The braiding hands on either side of the Mothers head represent the community, generational knowledge and support. The piece is framed by recognizable silhouettes of hair salons and barbers within Little Jamaica and Oakwood Village, such as Gary's Barbershop, Front Lines and Monica's. The right side of the image explores the son's journey in life through his hair. Similar to his Mother, the silhouettes in profile that frame his face show his growth through various hairstyles and the creation of new traditions.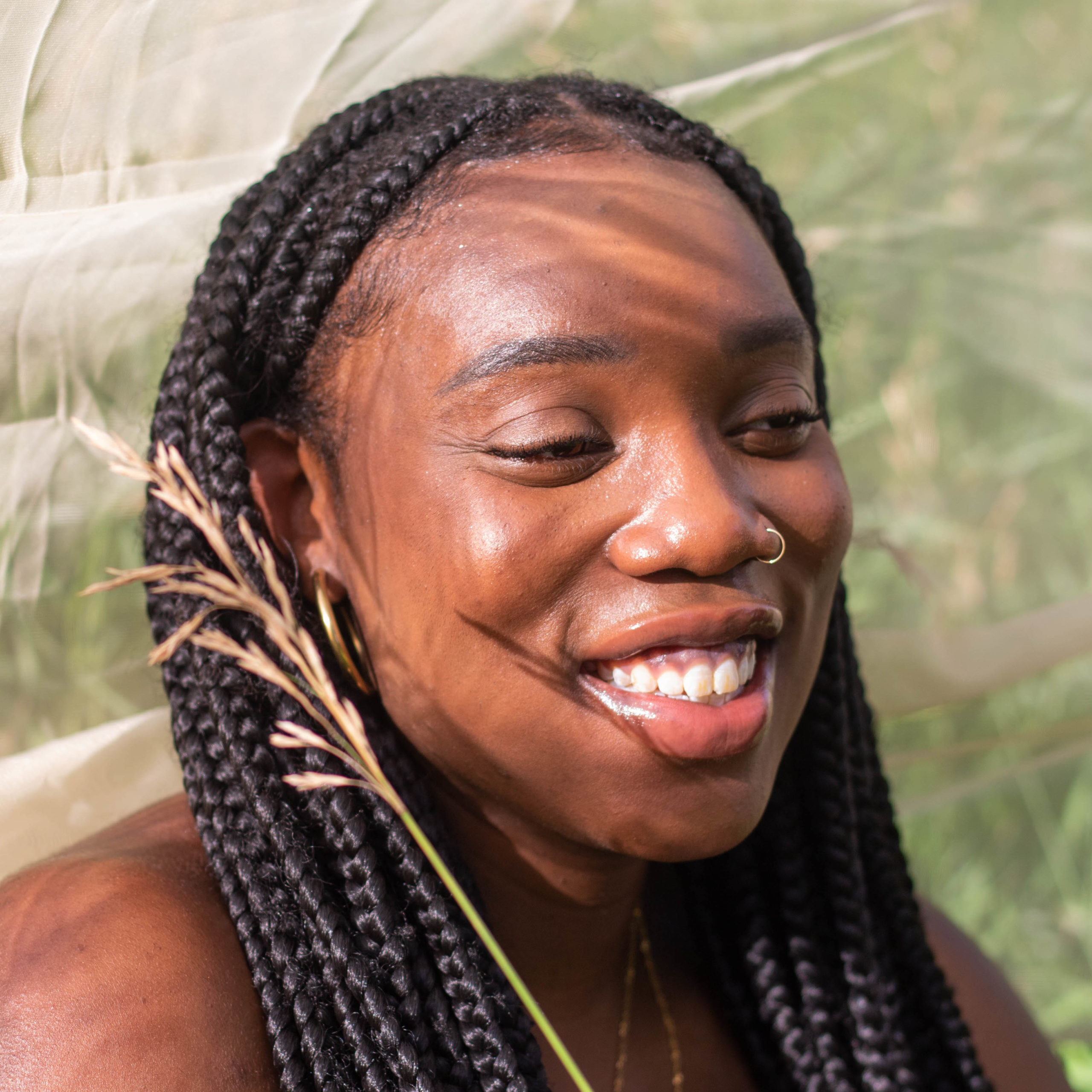 D'Andra Montaque
Project Collaborator
D'Andra (Dee) Montaque works across multiple industries building community, trust and inclusivity. A creative, entrepreneur and advocate for black economic development and other issues essential to her communities growth, she refuses to be boxed into one category. Empress Mane, in particular, gives her the opportunity to create a brand new space in the beauty industry.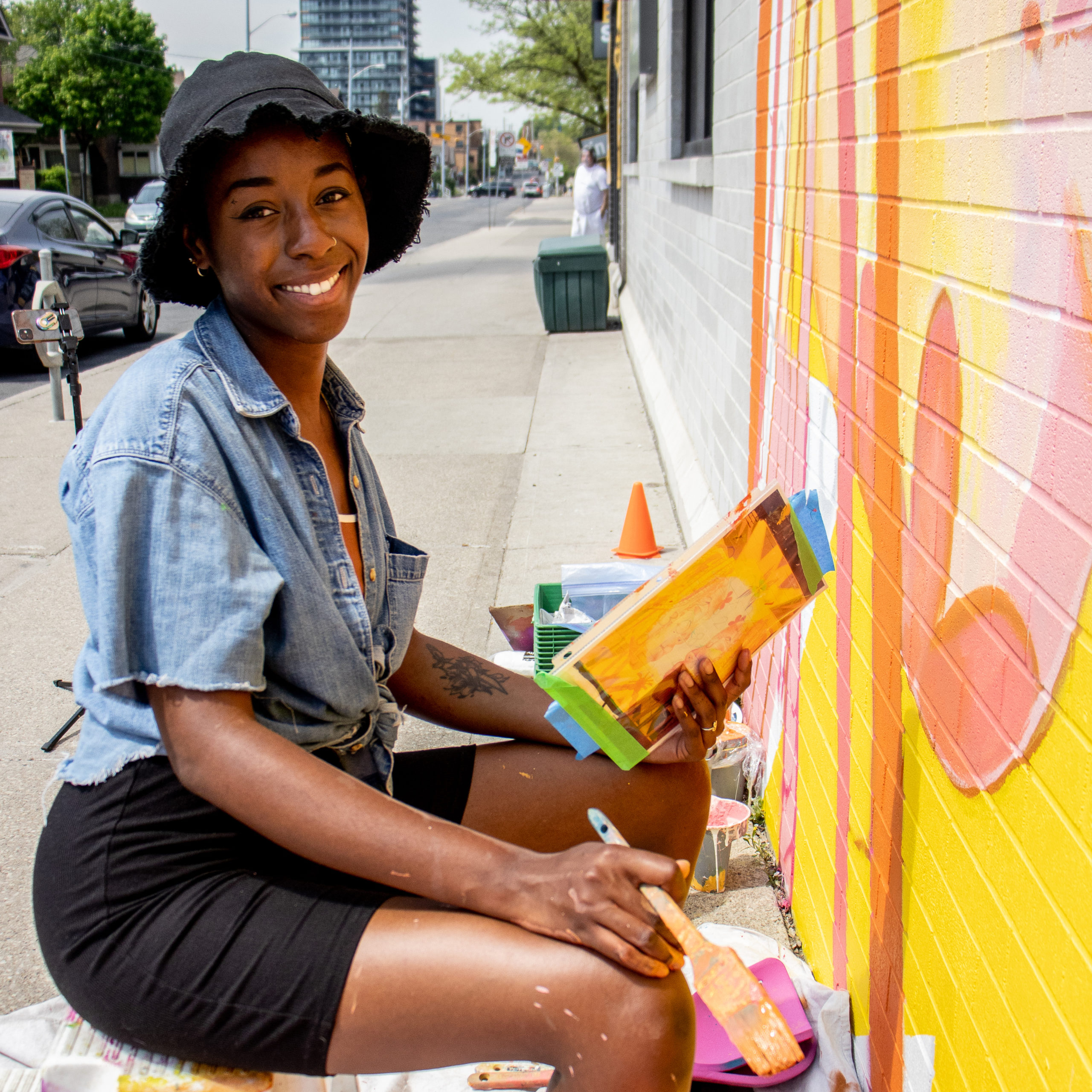 Curtia Wright
Lead Artist
Curtia Wright is a Toronto-based multidisciplinary artist who received her BFA at OCAD University in Drawing and Painting. Her work focuses on the body and its relationship to its environment, incorporating elements of mythical and sci-fi imagery and subject matter.
Curtia works prominently in oil, marker and pencil crayon; these materials contrast in their uses and perceptions in art, especially in their relation to fine art.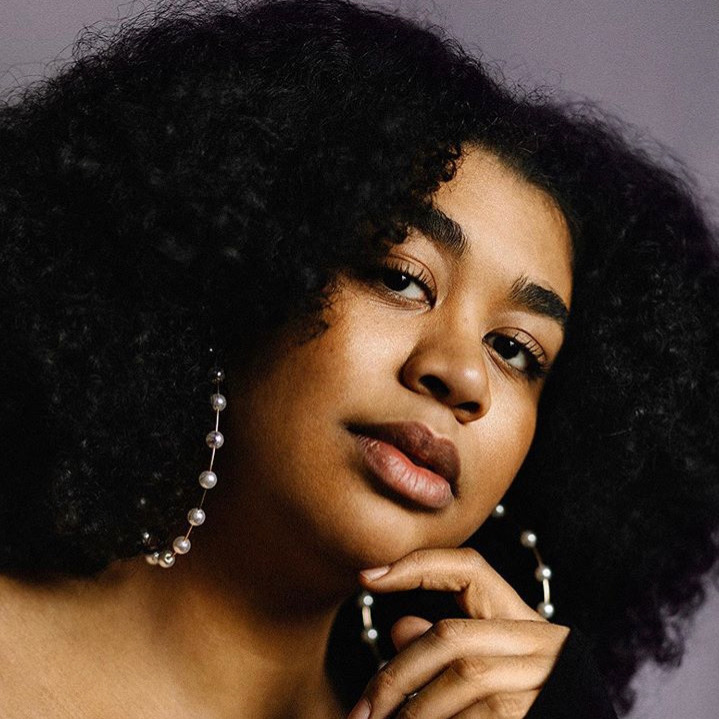 Franceta Johnson
Lead Artist
Artist, Designer and Creative, born & raised in the city of Toronto. Graduate of George Brown College with diplomas in both Fashion Tech & Design and Graphic Design. Her primary focus is showcasing black and fat bodies through art, design & illustration.
" I offer a unique & unfiltered viewpoint when it comes to diversity; As a tall, plus size, black woman, I'm dedicated to applying my background in art, design & content creation to push narratives forward in terms of inclusion and representation for all. "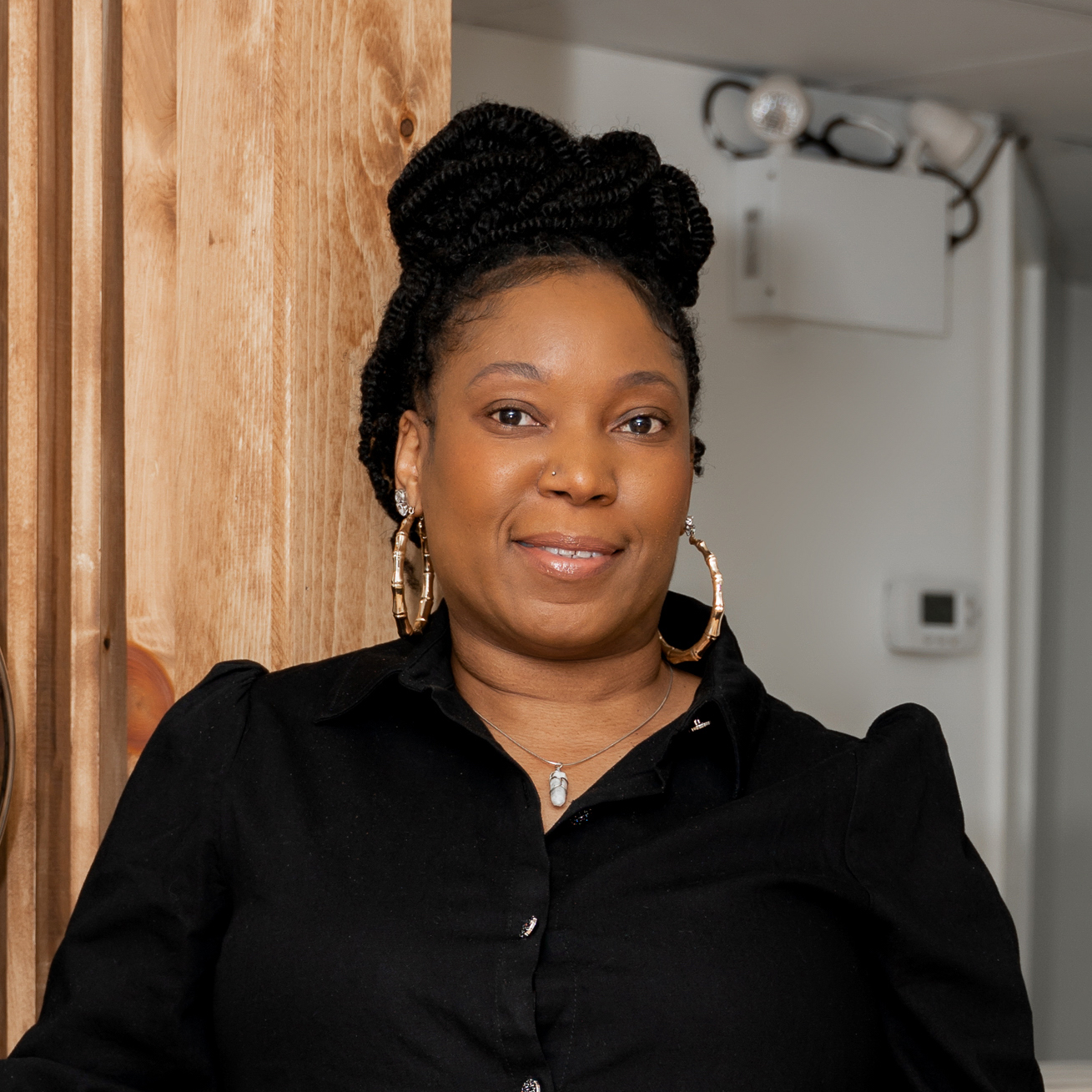 Anesia Loobie
Stylist
Anesia is a kindhearted stylist with years of experience in the hair industry. She is passionate, skilled and dedicated to providing genuine care in the enhancement of your natural hair. Anesia is extremely talented and can be trusted to execute various styles on various hair types. Her expertise includes crochet braids, twist-outs, box braids and expressive feed in cornrow styles. She enjoys working with natural textures to achieve beautiful results, something you can enjoy in the comfort of her chair.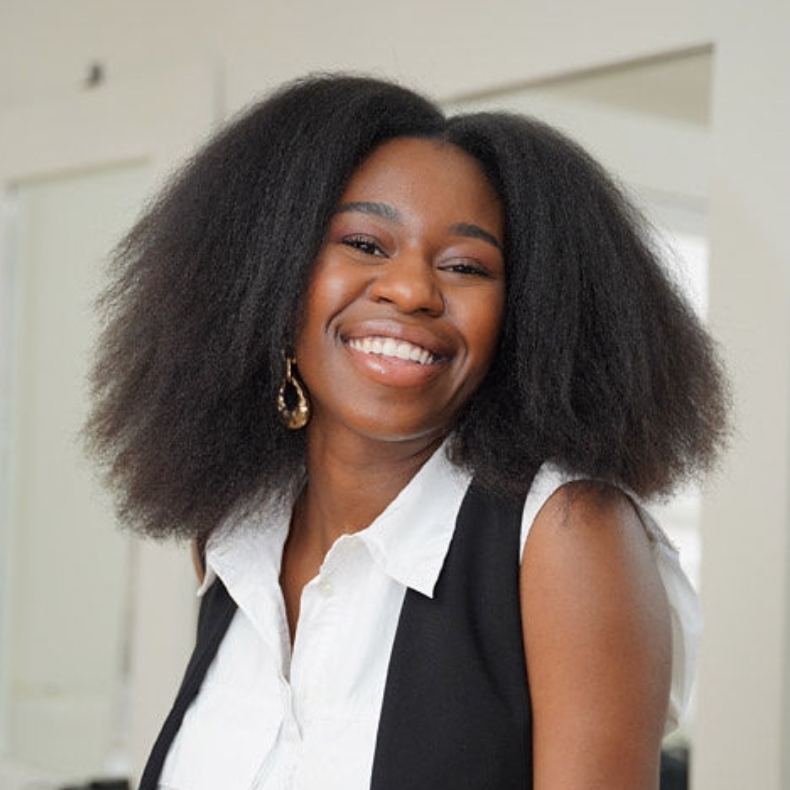 Aisha Loobie
Stylist
Aisha is a natural hair enthusiast, visionary, and owner of Crown N Glory Natural Hair Studio in Toronto. She is passionate about bringing creativity and hair care to the forefront and while she loves educating others, building community and creating human connections are what motivates her most. She is the founder of Crown N Glory Natural Hair Studio and is excited for any opportunity to share her knowledge with others.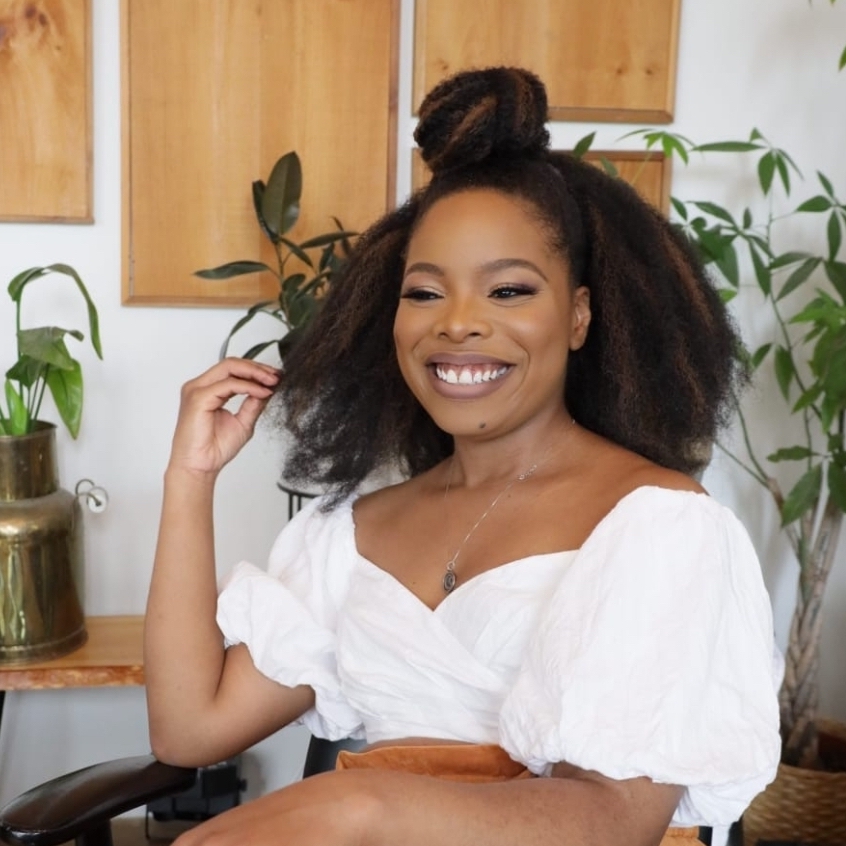 TK
Stylist
TK is highly passionate about her craft and finds inspiration through shaping curls and afros, as well as creating lived-in blonde transformations. TK first taught herself about textured hair 13 years ago and has been a beauty professional for 6 years.
She made the decision to create Textured Hair EDU, based on her own frustrations around the lack of adequate textured hair education. After connecting with different stylists that she knew and met online, it was clear that many didn't even know the basics, and something needed to be done.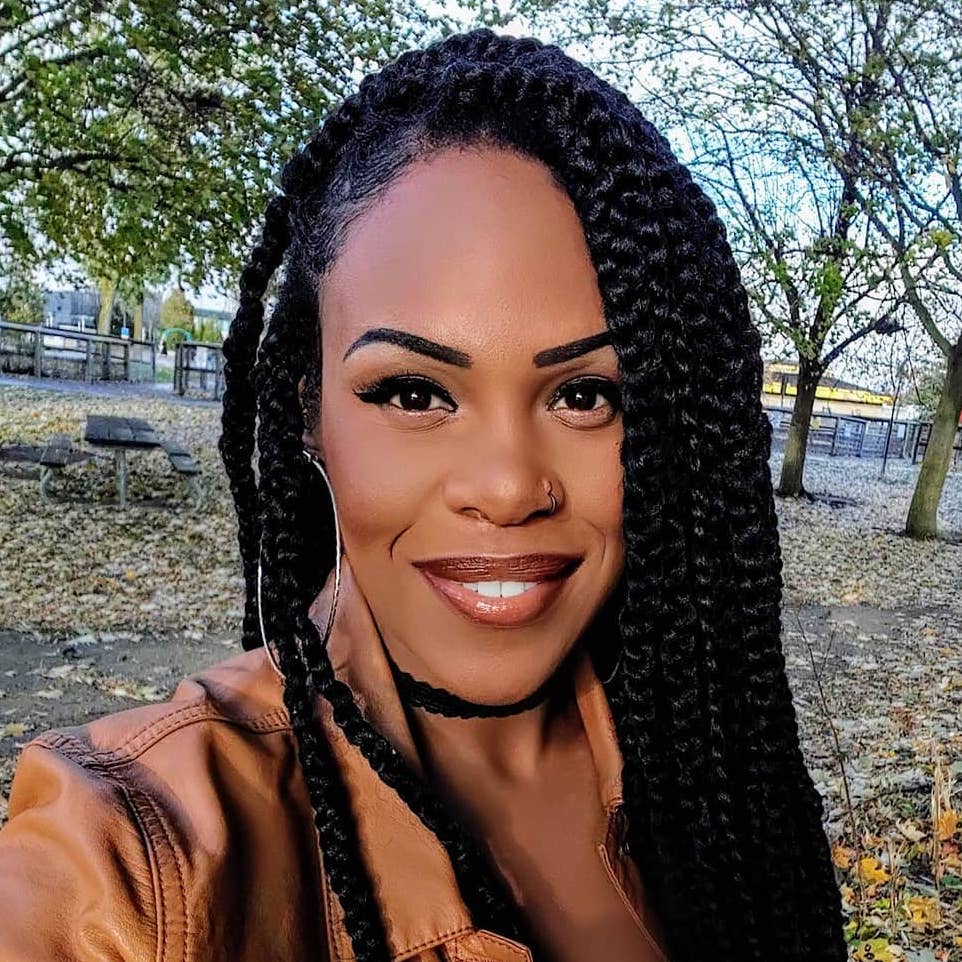 Kanisha Dabreo
Artist Assistant
Kanisha is a Caribbean-Canadian multidisciplinary artist and digital designer based in the GTA. Artistic Perception is a creative company that provides fine art, prints, and custom pieces/designs. She has a passion for the arts in various mediums including murals and exhibits that focus on storytelling from an Afrocentric lens.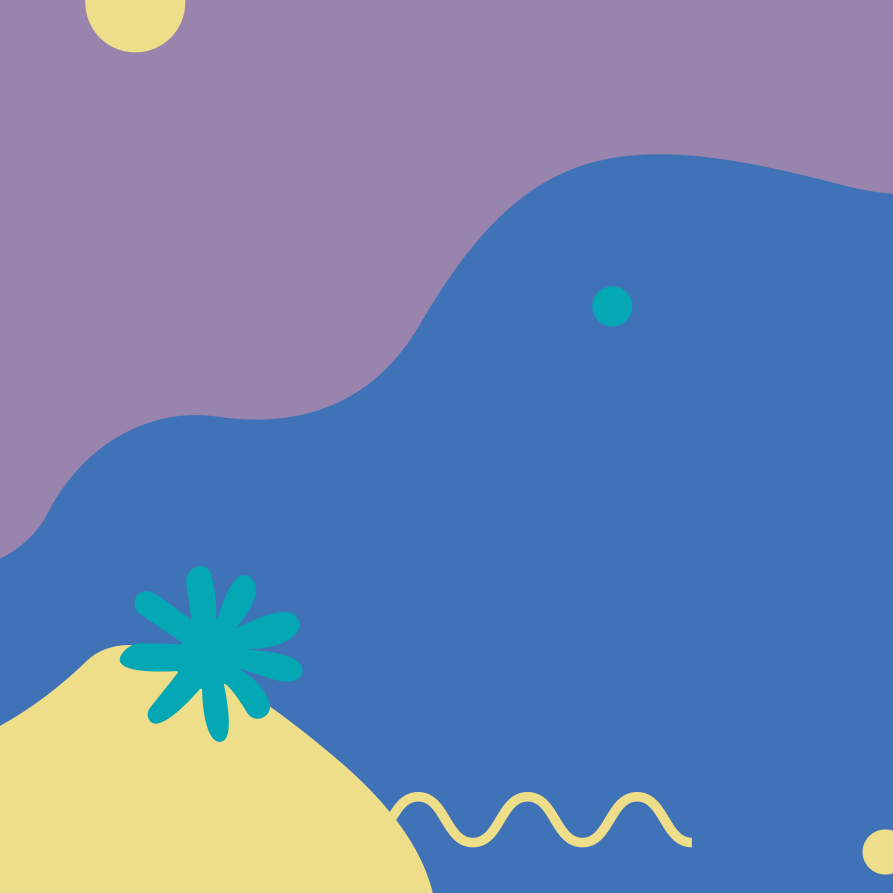 Jessica Campbell
Artist Assistant
Jessica was born and raised in South Florida, where she graduated from G-Star School of the arts before relocating and pursuing her art career in Toronto. As a product of Carribean roots and the sunny days spent growing up in Florida, her designs are characterized by an eccentrism and optimism that she strives to showcase in every one of Jessica's pieces. Through her art, Jessica has discovered a passion for supporting underserved communities and has built a great network of friends and professional connections.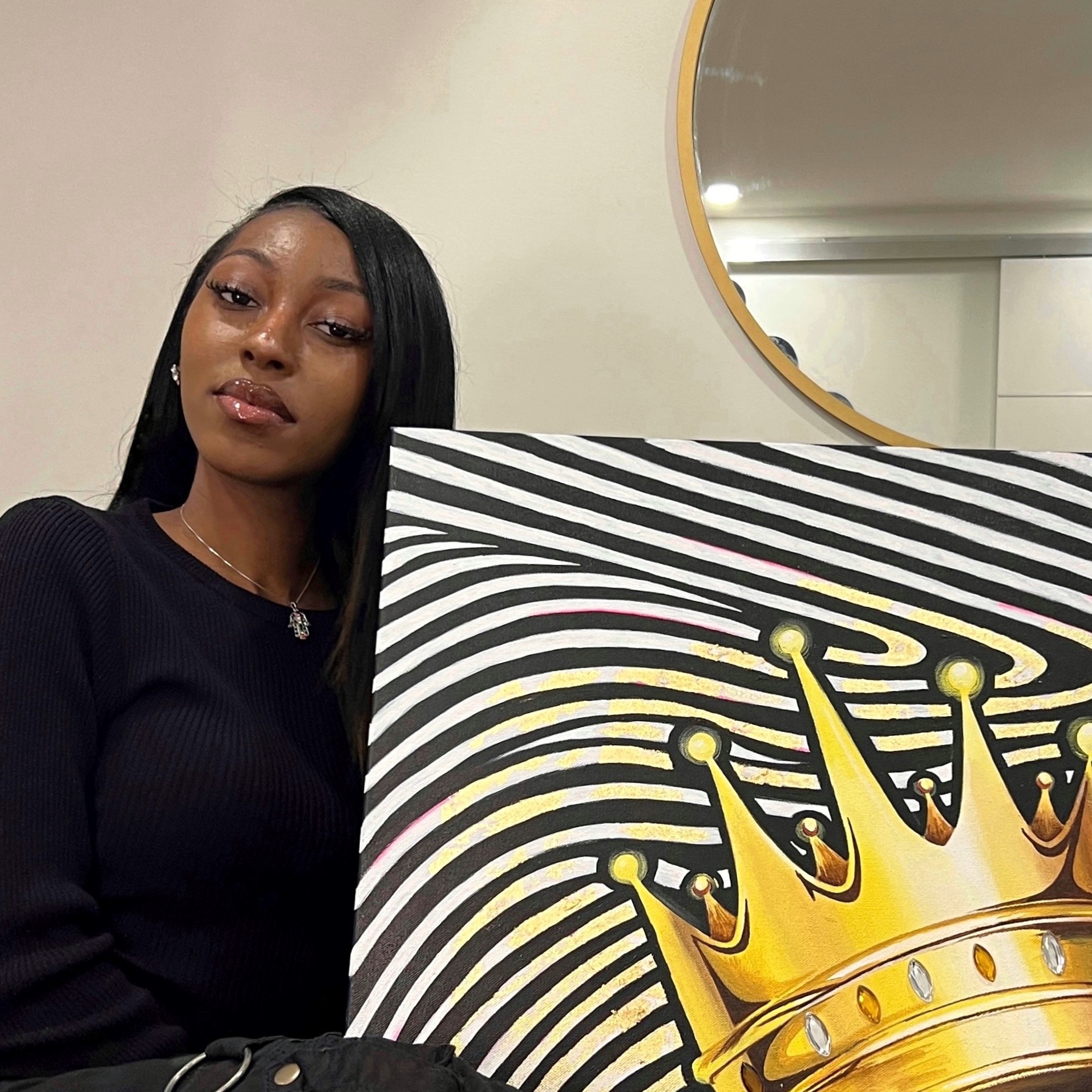 Isabelle Loobie
Artist Assistant
Isabelle is known by many as "Ella", an artist. Art has played a major role in her life from a young age, along with the rooted notion of black power and beauty. Ella works to showcase this through various art styles and touch minds with each piece she creates.
Walking Tour on STEPS App
Experience The Mane Event Walking Tour, a self-guided walking tour through the STEPS Public Art App. Find public art projects like this near you (or visit virtually) with the app, a free mobile and web application with an interactive map of STEPS projects, self-guided walking tours and artist profiles. This app is updated regularly with new photos, videos and projects to help you explore your city and virtually visit public art projects in other cities!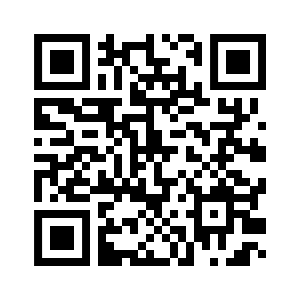 The STEPS Public Art App is best experienced on your mobile device via the App Store or Google Play (also accessible via the Web App on your browser). Please rate and review to help spread the word and enhance your experience with the digital platform.
Project Partners and Funders
We are grateful for our community collaborators, Empress Mane, Roman's N' Care, Reset Community Centre, Morales' Barbershop, Oakwood Village BIA, and the Black Business and Professional Association, with mural support from the Toronto Arts Council.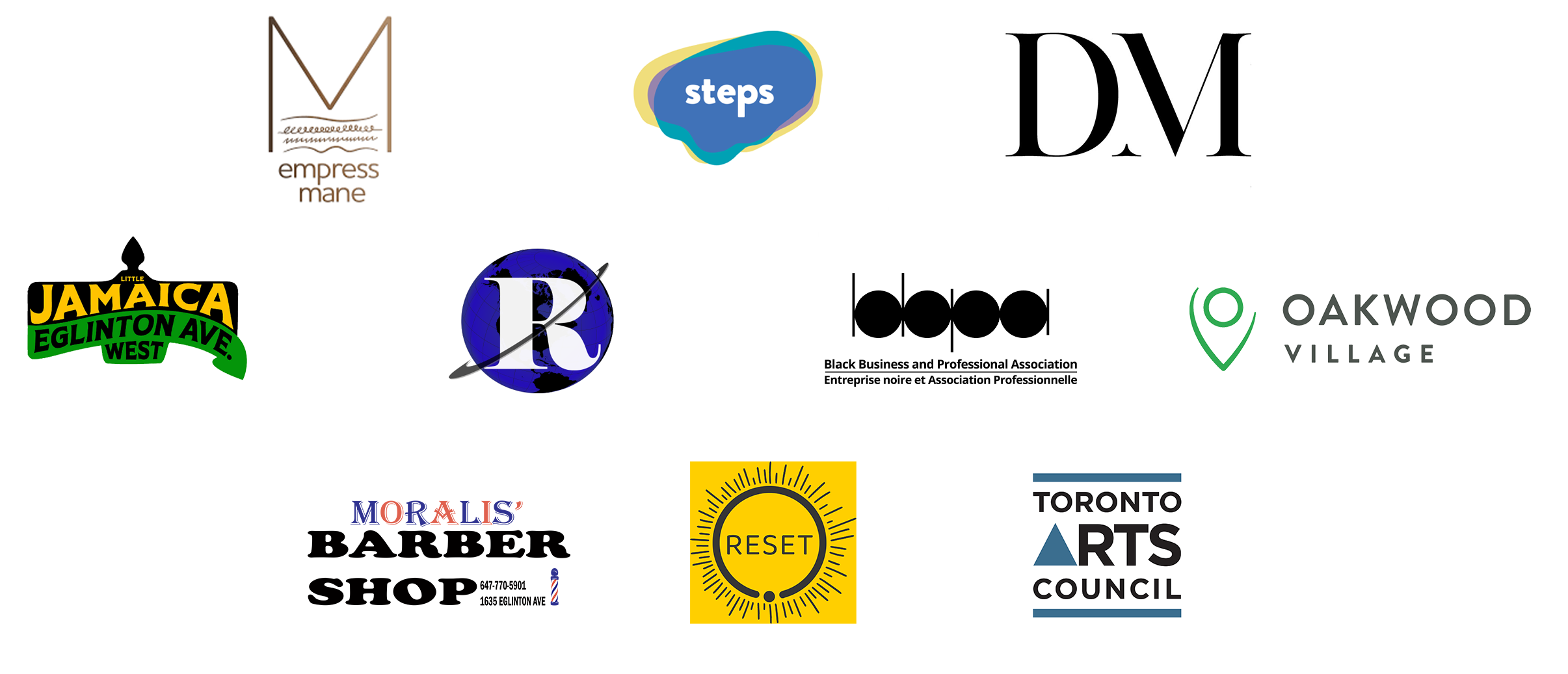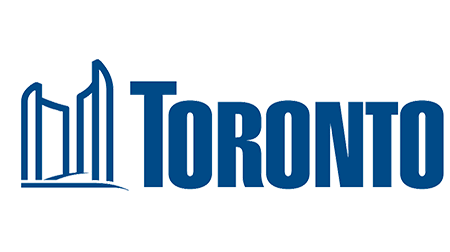 Our Creative Placemaking Service is a limited pro-bono consulting service for municipalities, Business Improvement Areas (BIAs), community and nonprofit organizations or businesses. We can help you brainstorm solutions to public space challenges, transform spaces to meet the changing needs of your community, and engage with artists and community members through creative projects.
Ready to get your project started with STEPS?