A STEPS Photo Exhibit Toronto PROJECT
Toronto Makes Good
A collaboration between STEPS, JAYU, and Graywood Developments, this hoarding photo exhibit features the work of nine emerging Toronto photographers around themes of urban environment, health and wellness, as the community continues to navigate through unprecedented and challenging times.
---
PROJECT AT A GLANCE
Location: 102 Peter Street and 401 Richmond Parking Lot, Toronto
Artists: April Beatson, Holly Chang, Johnny Wu, Leilah Dhoré, Nawang Tsomo, Radha, Sherry Yu, Stephen Attong, and Tenzin Dorjé
Year: 2021
During a year when health and community recovery have been top of mind for most, STEPS engaged with artists under the age of 30 in the Greater Toronto Area (GTA) through virtual photography workshops facilitated with JAYU. With Ontario Trillium Foundation's support through a three-year Grow Grant, youth photographers were invited to showcase their work at the Toronto Makes Good Hoarding Exhibit.
"
Working with STEPS is an experience I am eternally grateful for. The hoarding exhibit showcases both the importance of art and community building in the city by sharing the talent of JAYU youth and the importance of creative mentorship.

"
–

Celeste Cole, 

JAYU iAM Program Manager
"STEPS is highly respected for leading community-focused projects that create welcoming public spaces in our city. This funding will connect STEPS with more artists and diverse communities, and make Toronto a landmark for public art internationally."

– Suze Morrison, MPP for Toronto Centre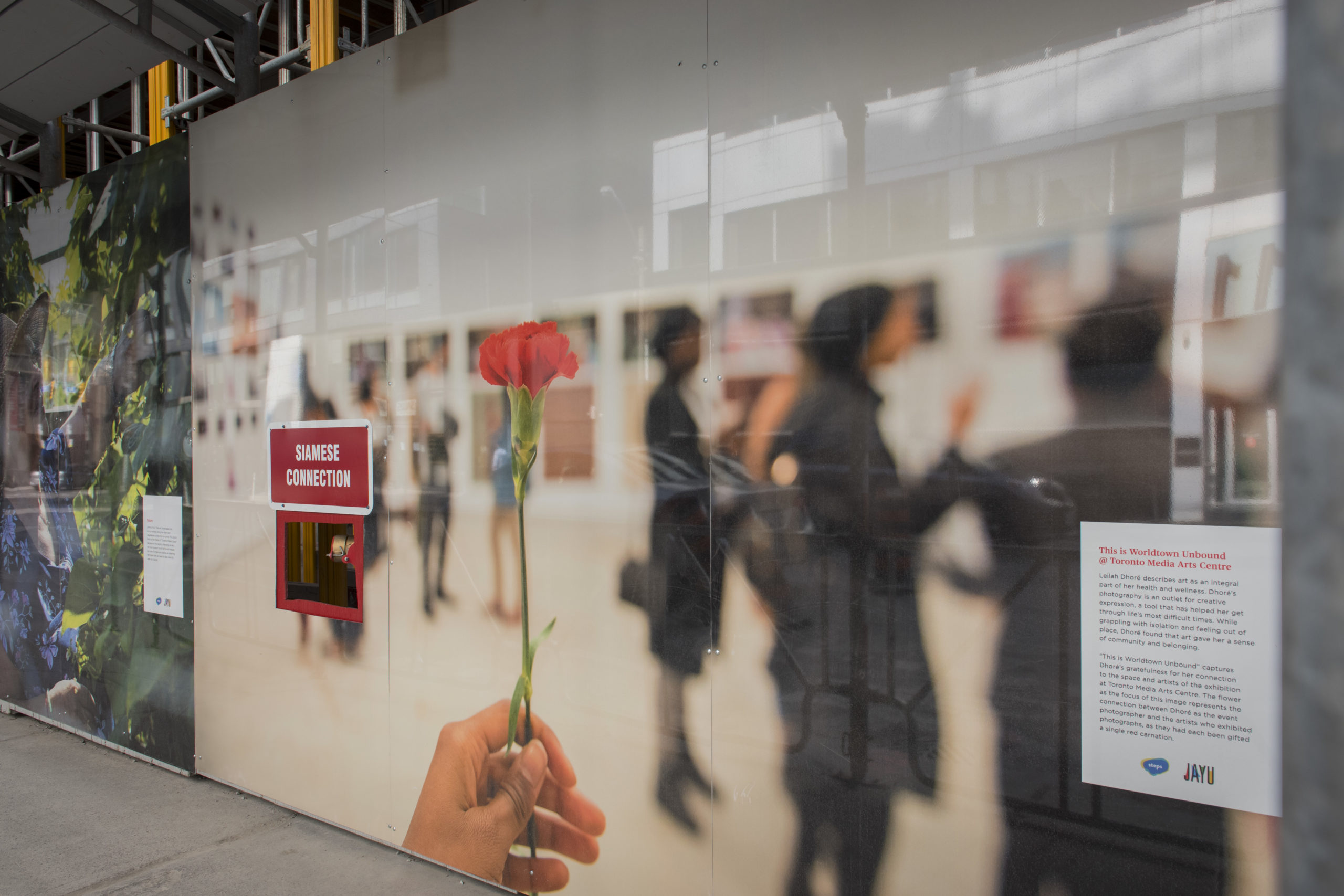 "Having an outlet for creative expression through photography has helped me get through some of the most difficult times in my life. While I grappled with feeling isolated in my experiences and out of place in most environments, art gave me a sense of community and belonging."
–

Leilah Dhoré

, Toronto Makes Good Photographer
Inspired by the public spaces they miss and personal connections to Toronto's landscape, the featured photographs for Toronto Makes Good reflect important dialogue between the urban environment, health and wellness. Through art and photography, nine young artists share personal visual stories to challenge our thinking and strengthen the community.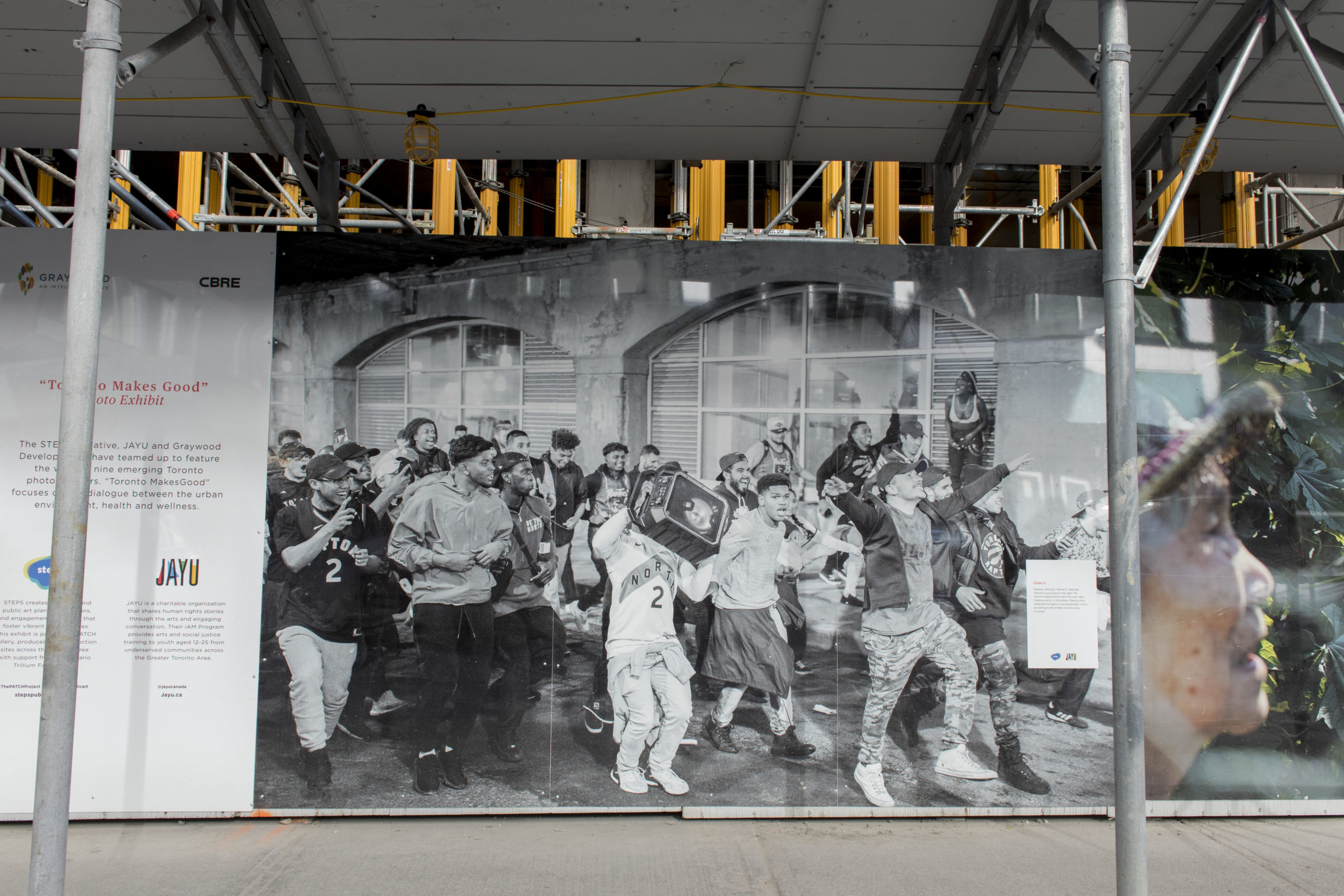 "
Like most of us, I forgot what gathering and celebrating feels like. I hope this photograph can remind us of one of the city's greatest moments.
– Stephen Attong, Toronto Makes Good Photographer
"We're excited for the opportunity to feature the work of aspiring artists with STEPS and JAYU. These photos beautifully encapsulate the spirit of what makes Toronto unique."

– Christine Chea, Graywood Developments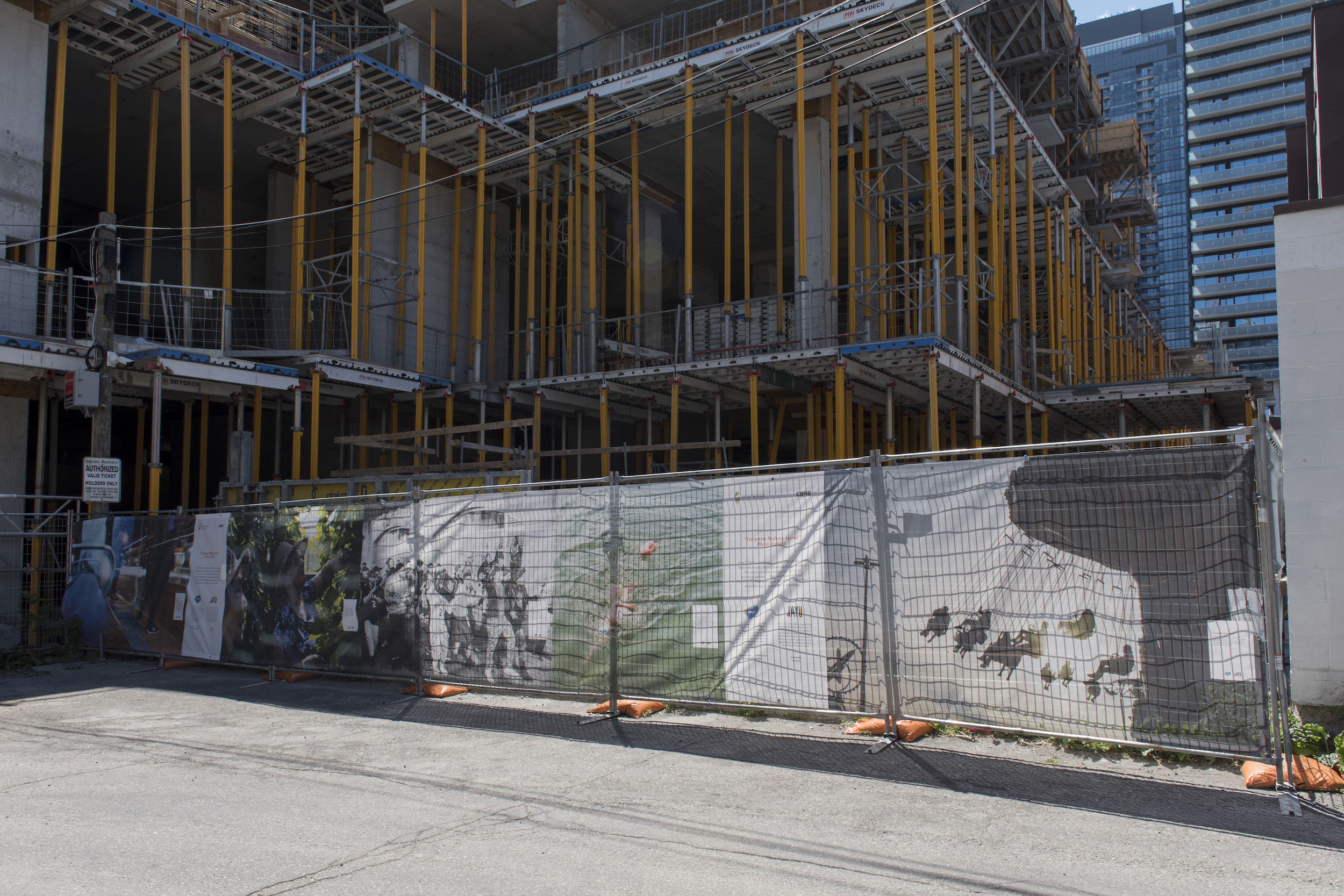 Visit Toronto Makes Good at 102 Peter St. at the corner of Peter and Adelaide and in the 401 Richmond parking lot that is accessible from Richmond St. in Toronto.
For more PATCH Hoarding Exhibits, follow @thepatchproject and #ThePATCHProject on social media.
Learn more about Toronto Makes Good
GRAYWOOD DEVELOPMENTS
Graywood is a Toronto-based private investment management company that specializes in the development of real estate properties of exceptional quality. 
JAYU
JAYU is a charitable organization that shares human rights stories through the arts and engaging conversation. Their iAM Program provides arts and social justice training to youth aged 12-25 from underserved communities across the Greater Toronto Area.
"TORONTO MAKES GOOD" IS MADE POSSIBLE BY support FROM