Join Zara Rahman for an online workshop series exploring the use of literary devices and storytelling to create poetry rooted in Rowntree Mills Park.
From Weeds We Grow: Poetry of Rowntree Mills Park is a community-engaged literary project led by spoken word poet Zara Rahman, supported by STEPS Public Art as part of Arts in the Parks 2021 Programming. Participants may attend one or all of the workshops, and share their final creations on the From Weeds We Grow Web App.
No experience necessary! This is an intergenerational project open to members of the North Etobicoke communities and anyone interested in deepening their connections to Rowntree Mills Park through the creation of individual poetry in its many forms.
Workshop Schedule
Session 1: Saturday, July 24th from 12:30 – 2pm EDT
Session 2: Tuesday, July 27th from 6 – 7:30pm EDT
Session 3: Thursday, July 29th from 6 – 7:30pm EDT
Registration deadline: Friday, July 23rd at 4pm EDT
Accessibility Notice
The From Weeds We Grow project team is committed to the community's full participation for this project. Please indicate the supports you require during registration or contact ima@stepspublicart.org for more information.
About the Workshop Series
This is a series of three (3) stand-alone 1.5 hour online workshop sessions. Participants can choose to attend a single session or the entire series.
Workshop sessions will be presented on Zoom, and are interactive and participatory. A single device to access the Zoom link and a quiet space to work is ideal. Participants will need access to writing materials, a camera to capture images for inspiration, and a curious mind.
Session 1: The Poetic Tree
Saturday, July 24th from 12:30 – 2pm EDT
The Poetic Tree workshop encompasses the symbolic elements of a tree to illustrate themes like storytelling, ancestry, sacred land and history. In Rowntree Mills Park, the history of this land and individual lives are important to acknowledge and understand. By using activities that explore individuality like "The Tree of Me" and the "Tree Map" activity, participants will be able to generate writing themes relevant to themselves and the park. Additionally, examples from the From Weeds We Grow initiative will be utilized to demonstrate spoken word performance and provide strong opinions about the nature and state of Rowntree Mills Park.
Session 2: Flowers in Bloom
Tuesday, July 27th from 6 – 7:30pm EDT
Flowers in Bloom Workshop is about using imagery to describe images in Rowntree Mills Park and beyond. When people think of flowers, they often associate them with positive images. In this workshop, participants will be encouraged to extend their descriptions of the positive images in the park. Alongside using imagery, metaphors and similes to describe images, participants will be encouraged to take their own photos in the park to commemorate their experiences and joys at Rowntree Mills Park. Additionally, Flowers in Bloom will discuss taking action to save Rowntree Mills Park and honor the present land. For instance, the final culminating presentation will be dedicated to the working experiences of participants within Rowntree Mills Park and how people can continue to enjoy it.
Session 3: Sky in Wonder
Thursday, July 29th from 6 – 7:30pm EDT
Sky in Wonder workshop uses spoken word poetry to prompt curiosity, wonder and hope about Rowntree Mills Park. Since innovative ideas often require a prerequisite of curiosity and creativity, Sky in Wonder encourages participants to ask questions by using literary devices and park imagery. For example, by wondering about the future of Rowntree Mills Park, participants will be asked to write a poem to the future generation through individual experiences and hopes for Rowntree Mills in the future. Sky in Wonder is the first workshop that begins in optimism for the next generations and the state of Rowntree Mills Park.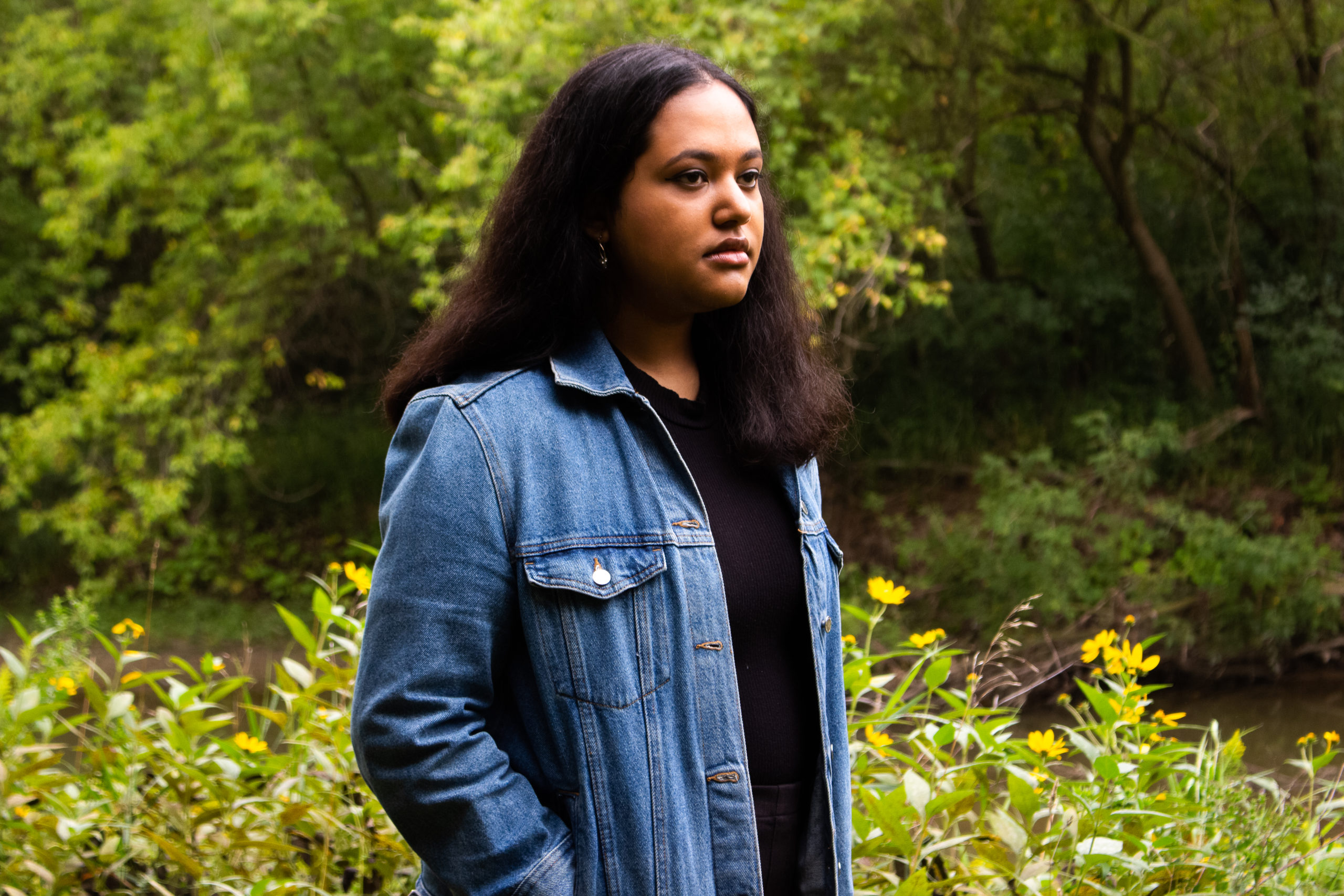 Zara Rahman is a spoken word artist dedicated to the craft of creative writing and storytelling. Through written and spoken word poetry, Zara has shared stories with audiences up to 2,000 and in more intimate settings. The Toronto based artist holds numerous awards and publications in local competitions and virtual settings. She is also the founder of a nonprofit organization called Youth Professionals, dedicated to BIPOC and LGBTQ+ youth and their future careers. Zara's goal is to not only teach the craft of creative writing, but to pass down the courage required to express oneself in new and exciting forms.
From Weeds We Grow is an interdisciplinary public art project led by STEPS Public Art and as part of Arts in the Parks 2021 Programming that explores Rowntree Mills Park through artistic, Indigenous, multicultural, environmental and community-based approaches to public space; connecting community members to each other, to the arts, and to the park.
It has been made possible through generous support from: