CreateSpace Public Art Forum 2022
An artistic response to the 2022 CreateSpace Public Art Forum, a national forum virtually convening participants who identify as Black, Indigenous (First Nations, Inuit and Métis), racialized, rural and/or youth with disabilities and between the ages of 18-25. Participants were presented with online talks themed around public art practices, studio tours by artist facilitators, a Keynote Event by artist Lori Blondeau, and opportunities to engage with fellow peers to inspire their final creations.
45
CreateSpace participants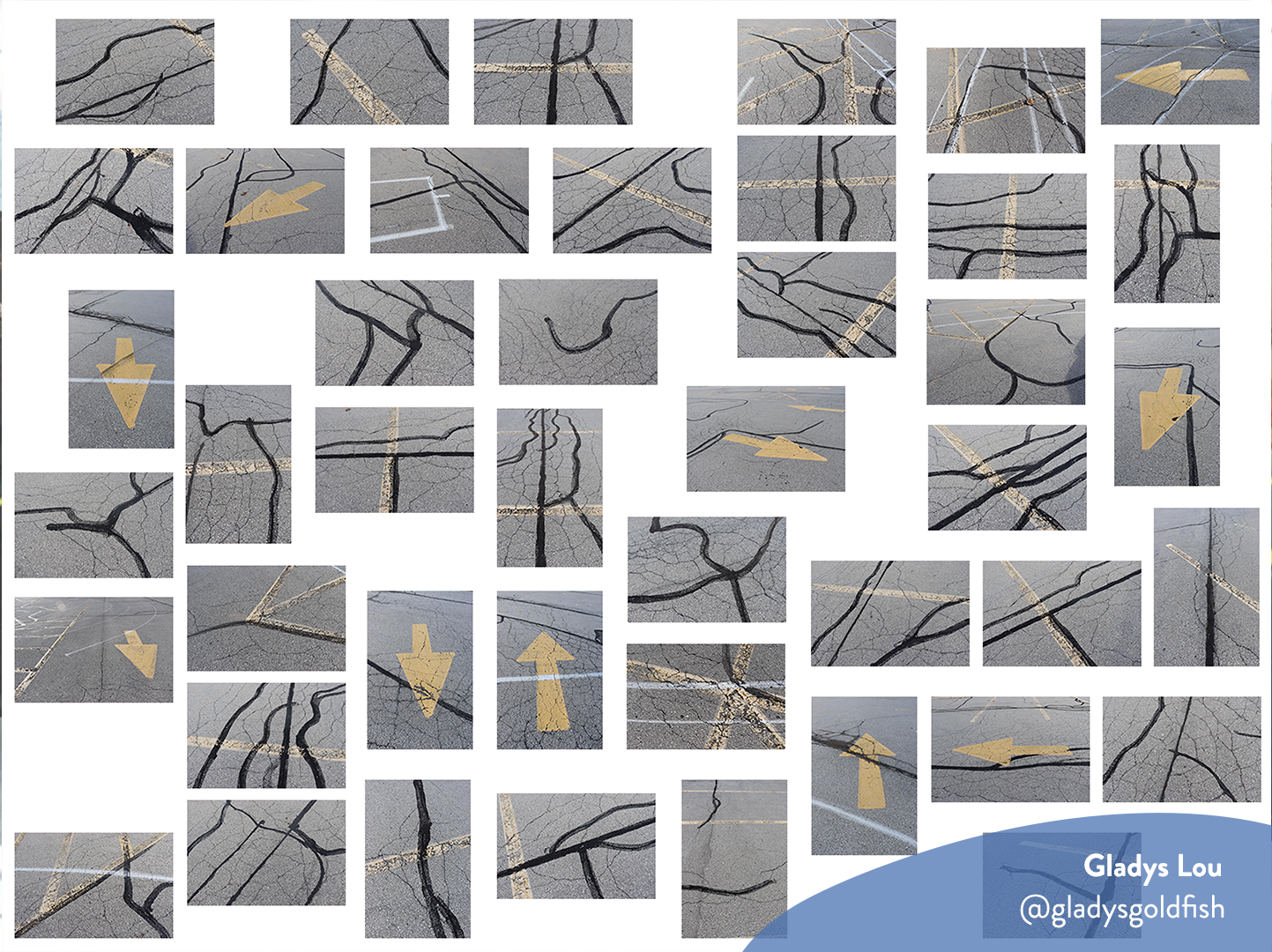 Cracked is a typology of 44 photographs of cracks on concrete floors found in carparks around the Peel region in the GTA. Inspired by Jackson Pollock's abstract expressionism, the work embraces randomness and anonymity, documenting the traces left behind from human activities. It invites the viewers to celebrate their chance encounter with objects and phenomena around them and to discover intriguing patterns in the seemingly mundane and routine everyday life.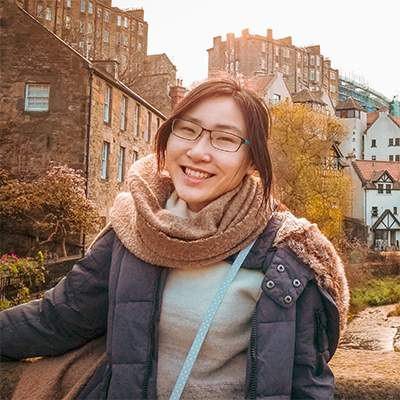 Gladys Lou
Gladys Lou is a Hong Kong-Canadian artist and writer currently pursuing her degree in Art & Art History in the joint University of Toronto and Sheridan College program, with a minor in Psychology and Professional Writing and Communication. She works with experimental media and new technologies including videos and digital art to challenge the boundaries between visual art and performance. Passionate about storytelling, Gladys combines art and writing to visualize emotions and explore the unconscious. Her work revolves around the themes of identity-seeking, mental health, and existentialism. Presented as a mystery to be solved, her work invites the audience to decipher it with their own minds.
Gladys is currently an artist-in-residence in the LOVE Lab at the Art Gallery of Mississauga. Her short fiction and journalism have been featured in publications including the Varsity and the Medium, and her art has been exhibited at the Peel Art Gallery. She was awarded the C Magazine Award for excellence in Art Writing, the Catherine Quesnel Prize in Art and Art History by the University of Toronto, and a Killam Fellowship by Fulbright Canada with a placement at the University of Washington, where she will study Digital Arts and Experimental Media.
CreateSpace Public Art Forum
STEPS Public Art believes public art has the ability to challenge the systemic inequities that exist in public space. In support of this important work, we facilitate artist capacity building programs that foster inclusive public art practices, build the capacity of underrepresented artists, and demonstrate how public art can help reimagine equitably designed cities.
CreateSpace Public Art Forum is a digital forum that virtually convenes participants who identify as Black, Indigenous (First Nations, Inuit and Métis), racialized, rural and/or youth with disabilities and between the ages of 18-25. This forum fosters connections, builds understanding across geographies and cultures, as well as provide emerging equity-seeking artists with the skills, relationships and support needed to develop public art practices. Visit the online gallery to view all artistic responses by the 2022 forum participants.
CreateSpace Public Art Forum is supported by Canadian Heritage, Canada Council for the Arts and CIBC.

Ready to get your project started with STEPS?