CreateSpace Public Art Forum 2022
An artistic response to the 2022 CreateSpace Public Art Forum, a national forum virtually convening participants who identify as Black, Indigenous (First Nations, Inuit and Métis), racialized, rural and/or youth with disabilities and between the ages of 18-25. Participants were presented with online talks themed around public art practices, studio tours by artist facilitators, a Keynote Event by artist Lori Blondeau, and opportunities to engage with fellow peers to inspire their final creations.
45
CreateSpace participants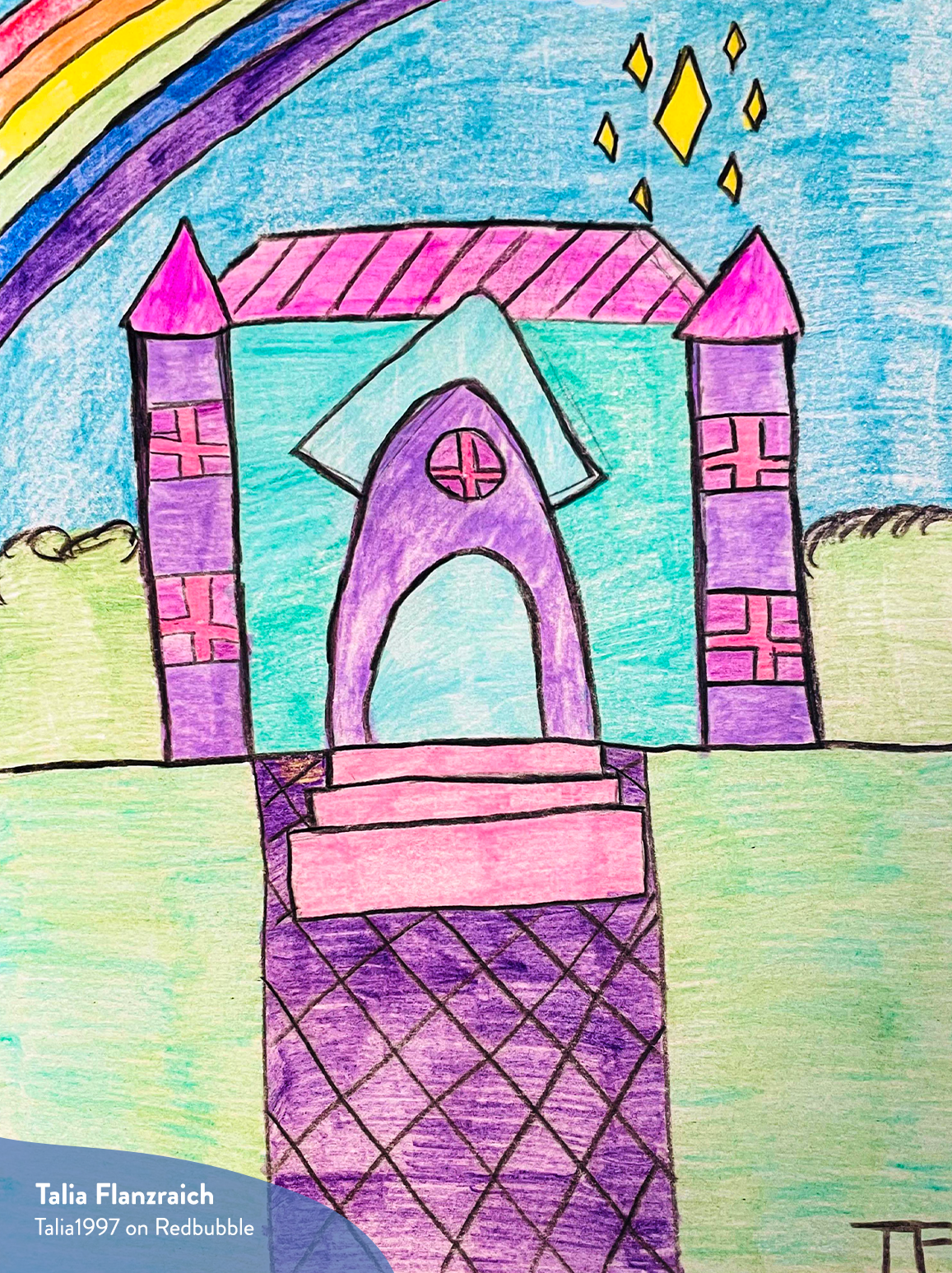 Fantasy Village symbolizes many things that are applicable to my life. As an ambivert (someone who's both extraverted and introverted), I'm incessantly dreaming and reflecting on the type of life I want to continue living. Since I was a child, I've been an avid reader and fantasy film watcher. Based on the films I've watched and the books I've read, I've dreamed of living in fairy-tale-like villages, meeting fairies, riding unicorns and sleeping in tulips. It wasn't until I embarked on my spiritual journey when I started to believe in magic. The colours I used to create this colourful picture of a fantasy house represent love, fulfillment, optimism, happiness, joy, relief, warmth, enchantment, tranquility and creativity. By looking at this drawing I did, I picture myself leaving behind my traumatic past and living a peaceful, magical and spiritual life without any negativity and drama. Drawing helps me communicate my dreams I'm always having and this drawing helped me convey one of the dreams I was recently having during a 6-week long outbreak that occurred in my residence. In addition to drawing helping me speak about my dreams, it also gives me the chance to associate various places and styles of houses with some of the books I've read and the films I've watched over the years. Fantasy Village made me remember the classic 80's sitcoms Silver Spoons where the main characters lived in a huge, beige-coloured palace in a remote part of the States. Although it's not really a fantasy TV show, the setting had a folktale feel to it.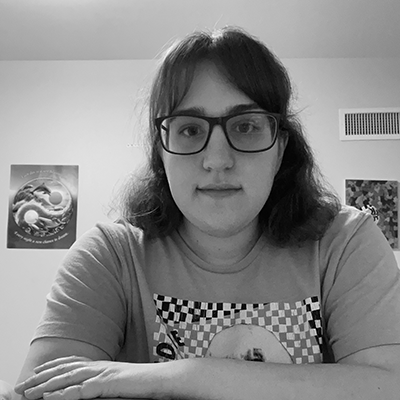 Talia Flanzraich
Hello friends! My name is Talia Flanzraich and I'm a 24-year-old amateur visual artist, blogger, poet, and I recently graduated from the Recreation and Leisure Services diploma program at Seneca College. I've been a passionate visual artist since I was as young as 2 years old, and I'll continue to follow my passion for making art through a variety of mediums and methods. Making art doesn't only give me a sense of personal fulfillment, it also helps me live with my mental health issues and Autism as comfortably as possible. Art is a therapeutic outlet and one of my favourite ways to talk about my life without becoming too wordy. As an artist, my goal is to not only make a reasonable income but to also break barriers and stigma against mental health, teach people about the beauty of living with Autism and other disabilities, express my willingness to learn about other peoples' cultures, connect with other like-minded artists and continue my spiritual journey that I embarked on in the summer of 2018. Since the pandemic conquered the world, I've been interested in both viewing and making abstract art, besides practicing photography, cubism, and naïve art. Aside from making and viewing art, I enjoy reading, gaming, solving puzzles, cooking, baking, learning foreign languages, travelling, exercising, spending time in nature, hanging out with friends and family, dining out, watching YouTube videos, writing, making and listening to music.
CreateSpace Public Art Forum
STEPS Public Art believes public art has the ability to challenge the systemic inequities that exist in public space. In support of this important work, we facilitate artist capacity building programs that foster inclusive public art practices, build the capacity of underrepresented artists, and demonstrate how public art can help reimagine equitably designed cities.
CreateSpace Public Art Forum is a digital forum that virtually convenes participants who identify as Black, Indigenous (First Nations, Inuit and Métis), racialized, rural and/or youth with disabilities and between the ages of 18-25. This forum fosters connections, builds understanding across geographies and cultures, as well as provide emerging equity-seeking artists with the skills, relationships and support needed to develop public art practices. Visit the online gallery to view all artistic responses by the 2022 forum participants.
CreateSpace Public Art Forum is supported by Canadian Heritage, Canada Council for the Arts and CIBC.

Ready to get your project started with STEPS?