A STEPS PROJECT
HomeBase
STEPS invites community members to incorporate DIY and upcycling approaches to connect individuals, neighbourhoods and communities through public art during a time of physical distancing.
---
PROJECT AT A GLANCE
Location: Across the city of Toronto, Mississauga, Guelph
Artist(s): Anu Radha Verma, Janet Hinkle, Kevin Winn, Mallory Tolcher, Monica Gutierrez, Nicole, Michael, and Carol Little
Year: 2020
Services: Creative Placemaking
6
selected community- engaged projects
450+
people experienced the temporary activations
PROJECT DETAILS
Building on the success of our INsiders Artist Project, we were excited to announce the launch of HomeBase, a call for community- engaged proposals that invited community members to think of creative ways to connect with one another during a time of physical distancing.
HomeBase encouraged upcycling and innovation approaches to material use in order for community members, artists and art workers to strengthen the creative fabric of their communities. The selected multidisciplinary projects ranged from an interactive light installation in Scarborough by Monica, to Mallory's do- it- yourself hopscotch court in Guelph. Kevin designed a costume to deliver his birdies kit for participants to reimagine donated badminton birdies as elements of a public installation, while Anu explored the theme of collective care through disseminating handmade seed bombs. The Little family created three- dimensional sculptures with educational resources, and Janet installed a quilt in the park to encourage conversations between strangers.
"Facilitating 'Growing Care' was an incredible experience for me, bringing home (literally) the question "how can you grow care?" While seeking to heal the disconnections between growing work and care work, I got to work collectively with others in my home to prepare the project, and had many conversations with the community during its run. I felt honoured to offer a gift to my neighbourhood, to re-imagine what happens in the suburbs, especially problematic notions of space and place. HomeBase was a great space for the work that I'm committed to doing!"
– Anu Radha Verma, selected HomeBase Artist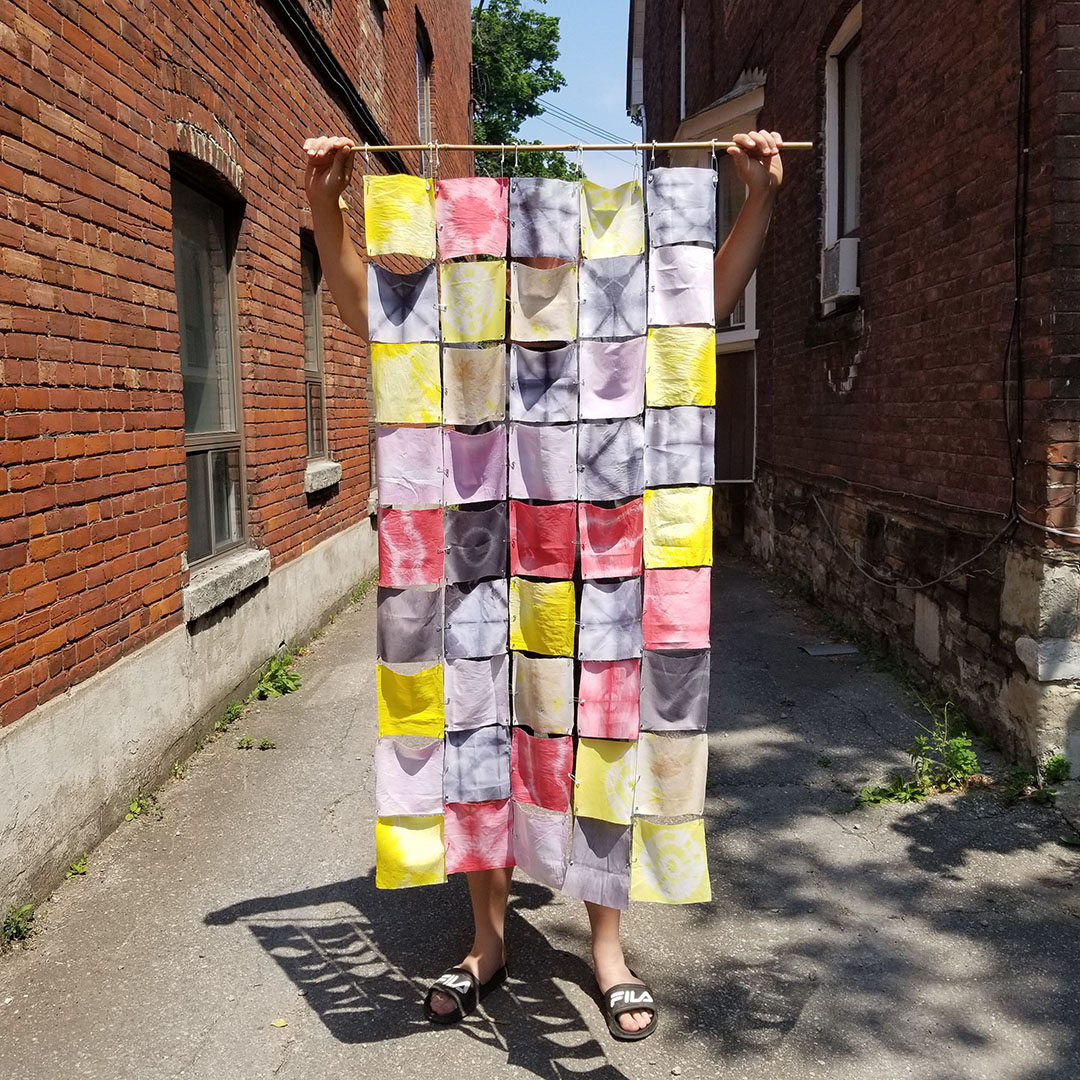 "I would love to see more creative projects like this in this area. It's a really great way to connect with your neighbours and create new dialogues."
– Community member on Janet Hinkle's Distanced Dialogues