A STEPS PROJECT
Stackt Artist Residency
Hosted in partnership with Stackt Market, this rotating residency supported artists of colour to create new public artwork at a unique cultural hub constructed of shipping containers.
---
ProJECT At A Glance
Location: Downtown Toronto (28 Bathurst St)
Artist(s): AlfAlfA, Fatspatrol
Year: 2019
Services: Artist Capacity Building, Public Art Management
120+
shipping containers used in the construction of Stackt Market
35
corrugated columns in a shipping container mural
6
artists and arts workers engaged through residences
2
new public artworks produced
"Through our inspire programming we aim to unlock the potential for new, ever-evolving urban space as a hub
of artistic expression, social exchange and muse for positive change."
– Stackt Market
As part of our commitment to foster production and exhibition opportunities for diverse artists, STEPS is always looking for opportunities for artists to create new work in public-facing spaces.
Stackt Market is a unique temporary venue that has completely overtaken a previously vacant 2.6-acre plot of City of Toronto owned land at Front and Bathurst streets, constructed from over 120 carefully placed shipping containers.
Stackt's team sought to curate unique programming that gave visitors access to a place to learn, connect, create and grow, meanwhile showcasing cultural talent and authentic community engagement through art interventions.
STEPS developed a residency that provided artists with access to unique canvases, new relationships and the opportunity to create public art while interacting with Stackt Market users, ranging from other local creatives, to local residents, and attendees of the Market's wide array of community programming.
Stackt residencies provided development opportunities for emerging artists of colour, young arts workers and community planners including Fatspatrol and AlfAlfA.
During the Stackt Residency, STEPS participated in other Stackt programming, including a panel discussion produced in collaboration with Mural Festival, StreetARToronto, and Well & Good on street art in Canada.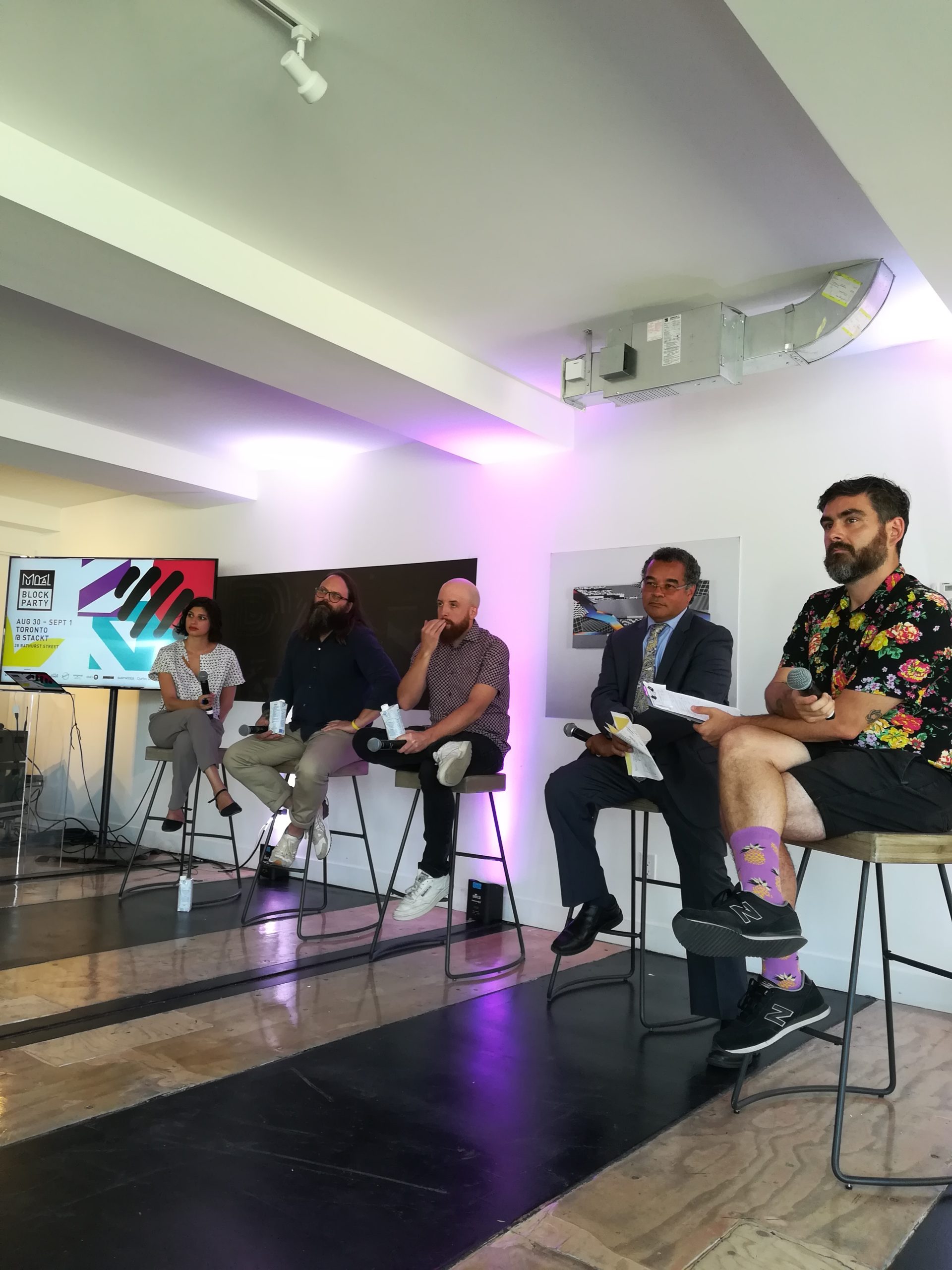 "Having had the opportunity to lead some of the country's largest and most community engaged public art, it is valuable to connect with, and learn from our colleagues in the mural-making and street art sector – supporting a community of practice." 

– Anjuli Solanki, STEPS Program Director