CreateSpace Public Art Forum 2022
An artistic response to the 2022 CreateSpace Public Art Forum, a national forum virtually convening participants who identify as Black, Indigenous (First Nations, Inuit and Métis), racialized, rural and/or youth with disabilities and between the ages of 18-25. Participants were presented with online talks themed around public art practices, studio tours by artist facilitators, a Keynote Event by artist Lori Blondeau, and opportunities to engage with fellow peers to inspire their final creations.
45
CreateSpace participants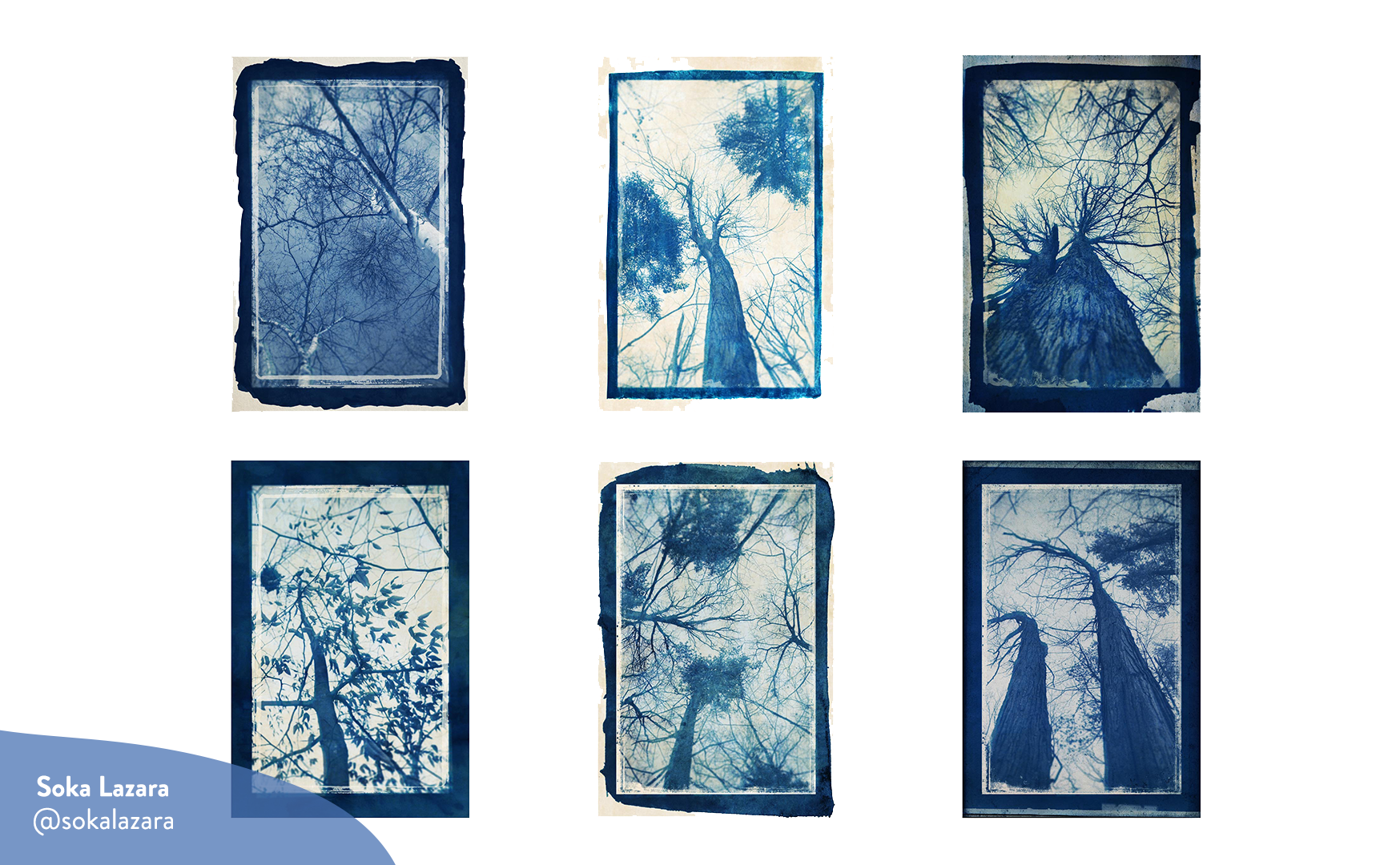 Trees Along the Trail is a cyanotype typology of different trees in my neighbourhood of Erin Mills in Mississauga. This artwork was created for the CreateSpace Forum facilitated by STEPS Public Art. This artwork is in response to the lectures facilitated by Dee Barsy, Amanda Lederle, and Latifa Pelletier-Ahmed. When taking walks at a local trail called Sugar Maple Woods I was interested in slowing down to reflect on the natural surroundings. Living in an urban environment, the ability to leave my house and access a green space has brought me comfort and joy. By slowing down and reflecting on my surroundings I became interested in the various trees; their similarities and differences. Even though from a distance trees could look repetitive when you take a closer look each tree is uniquely shaped in design. Each cyanotype in the typology shows a different example of a tree. It allows us to compare and contrast. When taking a walk down a trail, slow down, look up and see how each tree is unique.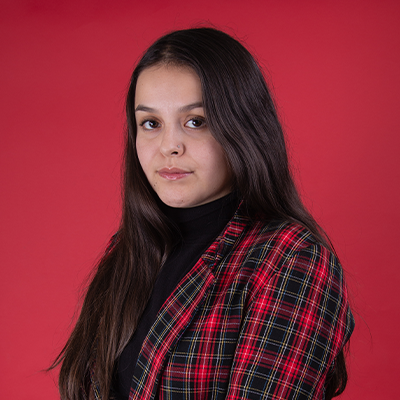 Soka Lazara
Soka Lazara is a Mississauga-based multidisciplinary artist who completed her BFA in Photography Studies at Ryerson University. Her work revolves around self-portraiture, editorials, and documentaries. Soka explores her identity in self-portraiture in relation to her history and lineage as a mixed-race individual of Costa Rican, Nicaraguan, French-Canadian, and German ancestry. Documentary photography allows her to connect with communities and their own personal narratives and editorials allow Soka to illustrate a story in a photo
CreateSpace Public Art Forum
STEPS Public Art believes public art has the ability to challenge the systemic inequities that exist in public space. In support of this important work, we facilitate artist capacity building programs that foster inclusive public art practices, build the capacity of underrepresented artists, and demonstrate how public art can help reimagine equitably designed cities.
CreateSpace Public Art Forum is a digital forum that virtually convenes participants who identify as Black, Indigenous (First Nations, Inuit and Métis), racialized, rural and/or youth with disabilities and between the ages of 18-25. This forum fosters connections, builds understanding across geographies and cultures, as well as provide emerging equity-seeking artists with the skills, relationships and support needed to develop public art practices. Visit the online gallery to view all artistic responses by the 2022 forum participants.
CreateSpace Public Art Forum is supported by Canadian Heritage, Canada Council for the Arts and CIBC.

Ready to get your project started with STEPS?