CreateSpace Public Art Forum 2022
An artistic response to the 2022 CreateSpace Public Art Forum, a national forum virtually convening participants who identify as Black, Indigenous (First Nations, Inuit and Métis), racialized, rural and/or youth with disabilities and between the ages of 18-25. Participants were presented with online talks themed around public art practices, studio tours by artist facilitators, a Keynote Event by artist Lori Blondeau, and opportunities to engage with fellow peers to inspire their final creations.
45
CreateSpace participants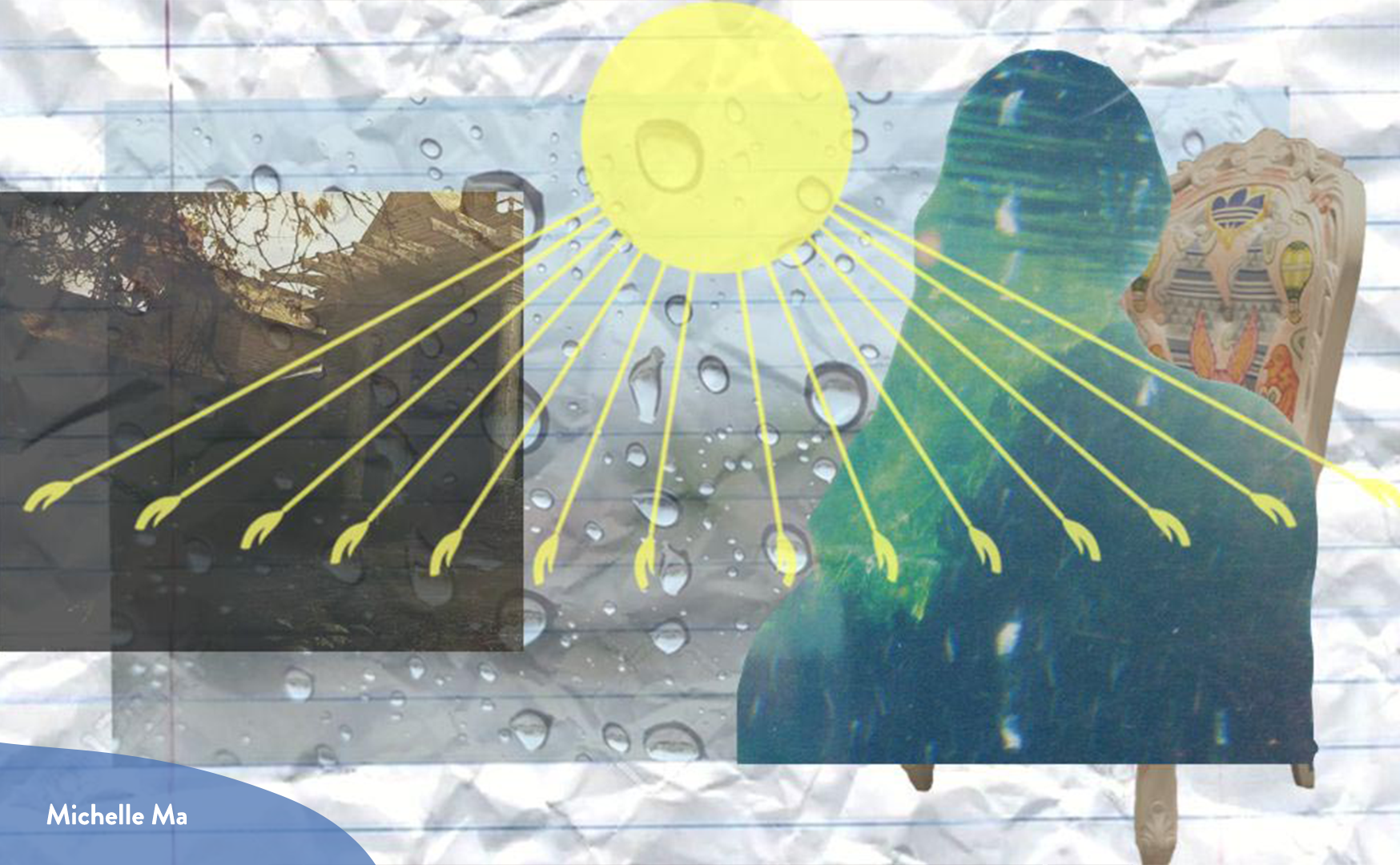 Image Description:
The background is a crinkled sheet of lined paper from a notebook layered with raindrops. The image appears blurry as it merges to the left where an image of houses is present. It appears to be in a fixed environment with a tree branch is hovering from the left side of the white houses, the image is tinted with a brown, spooky gleam.
In the middle, there is a cream/lemon yellow circle with rays extending outwards with arm-like branches extending with Mickey Mouse-like hands. To the right, there is a green tree being represented with white spotlights and different dark forest greens. It is harmonized with an image of a chair underneath, it has a beige colour with Victorian influence, the Adidas logos and some human activities such as exploring mountains and a hot air balloon ride.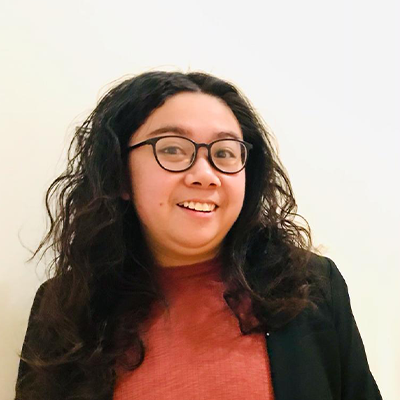 Miéchéllè (Michelle Ma)
Mié (alt plus 130)ché(alt plus 130)ll è(alt plus 138) multidisciplinary artist (comma) conscious truth teller (comma) and recycling surface collector for creations exploring and honouring relationships of power and disposable relations in our lives (period) Through mindful, deep curiosity and embodying techniques (comma) her mediums combine tangible (comma) theatre (comma) collaging both digital and physical with signing and various languages decentering dominance (comma) and interactive storytelling returning ancestors wisdom (period) Her work involves themes of mixed racialized both intersecting identities, and radical empathy from futurism vision creating worlds where cultures (comma) histories (comma) embedded at the intersection of community care with the earth (comma) disability justice (comma) and neurodiversity (period)
Mié (alt plus 130)ché(alt plus 130)ll è(alt plus 138) artiste multidisciplinaire (virgule) raconteur de la vérité conscient (virgule ) et recycler les collections de surfaces (entre guillemets) non-réutilisés (guillemets fermés), diseur de vérité conscient (virgule) pour des créations explorant et honorant les relations de pouvoir et les relations jetables dans nos vies (période) Grâce à une curiosité consciente et profonde et à des techniques représentatives à les expériences donne bénéfices créative et oppressifs (virgule), ses médiums combinent le théâtre concret (virgule) le collage au médium numériques et physique avec les signes  et langues diverses, la dominance décentrée (virgule) et la narration interactive retournant la sagesse des ancêtres (période) Son travail implique des thèmes d'identités racisée mixtes croisées avec d'autres identités et d'empathie radicale de la vision futuriste créant des mondes (virgule) où les cultures (virgule) les histoires (virgule) sont ancrées à l'intersection des soins communautaires avec la terre (virgule) la justice pour les personnes handicapées divers (virgule) et la neurodiversité (point)
CreateSpace Public Art Forum
STEPS Public Art believes public art has the ability to challenge the systemic inequities that exist in public space. In support of this important work, we facilitate artist capacity building programs that foster inclusive public art practices, build the capacity of underrepresented artists, and demonstrate how public art can help reimagine equitably designed cities.
CreateSpace Public Art Forum is a digital forum that virtually convenes participants who identify as Black, Indigenous (First Nations, Inuit and Métis), racialized, rural and/or youth with disabilities and between the ages of 18-25. This forum fosters connections, builds understanding across geographies and cultures, as well as provide emerging equity-seeking artists with the skills, relationships and support needed to develop public art practices. Visit the online gallery to view all artistic responses by the 2022 forum participants.
CreateSpace Public Art Forum is supported by Canadian Heritage, Canada Council for the Arts and CIBC.

Ready to get your project started with STEPS?