Clothing, Culture and Identity
CreateSpace Public Art Forum 2022
An artistic response to the 2022 CreateSpace Public Art Forum, a national forum virtually convening participants who identify as Black, Indigenous (First Nations, Inuit and Métis), racialized, rural and/or youth with disabilities and between the ages of 18-25. Participants were presented with online talks themed around public art practices, studio tours by artist facilitators, a Keynote Event by artist Lori Blondeau, and opportunities to engage with fellow peers to inspire their final creations.
45
CreateSpace participants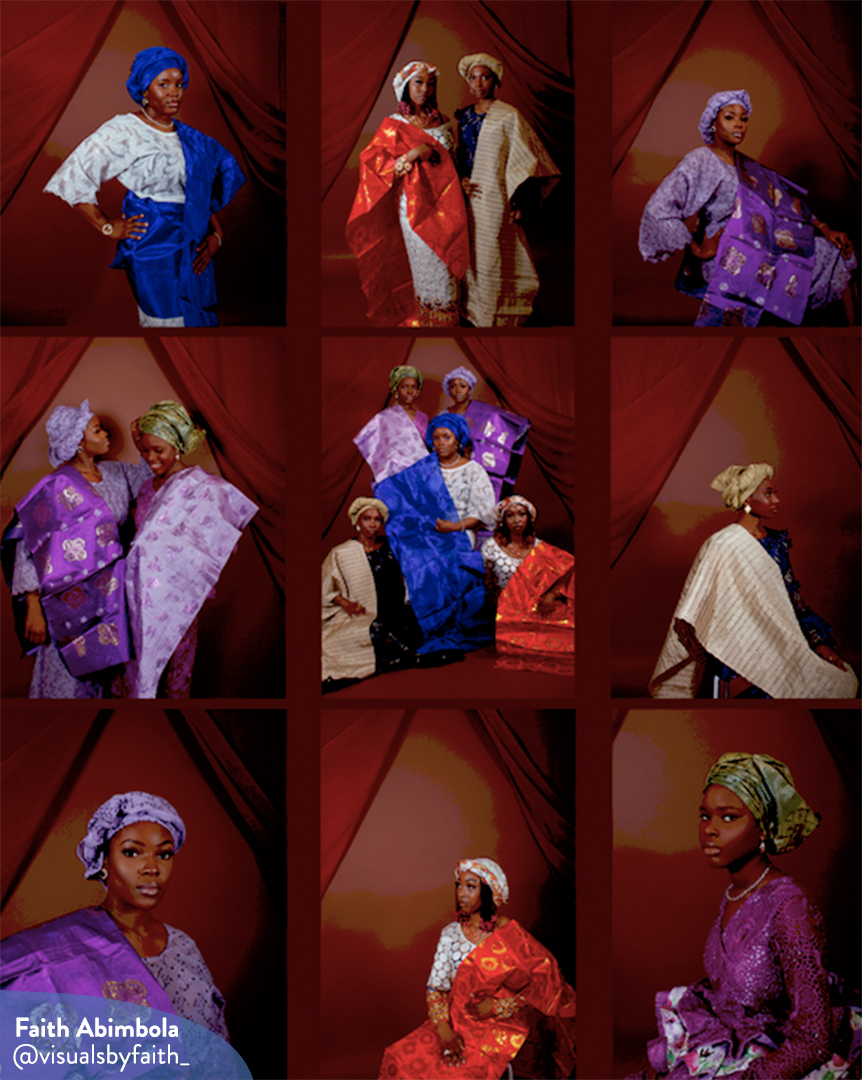 "Clothing, Culture and Identity" is a photo series of selected attires worn by the Yoruba women in Western Nigeria.
This response is inspired by "Knowledge Serves the Producers", an artist talk by Excel Garay. In their talk, Excel discusses knowledge, where it comes from, and who it serves.  As observed by Gayatri Chakravorty Spivak in the book "Can the Subaltern Speak", knowledge is never innocent; it serves a particular class, race, and or gender. These groups of people exclude those known as the subaltern – a group of people who are socially, politically, or geographically excluded from places of power. The disposition of the subaltern – majorly marginalized individuals in society prevents knowledge from being transferred amongst groups of people in equal balance.
This photo series looks at how identity is studied in Yoruba culture through clothing. In Yoruba culture, there is a concept of Ewà which describes the outer beauty which can be displayed through the way one looks and the garments used to clothe oneself. Iwa is known as the inner beauty which describes the nature and character of an individual. With Ewà, outer beauty is relative, while the possession of a good character is more important in Yoruba culture, hence the saying: Iwa L'ewà (character is beauty).
We are all influenced by Eurocentric definitions of identity, and in order to gather a well-rounded concept of self and identity, it is important to gather knowledge from a wide range of peoples and learn from different cultures.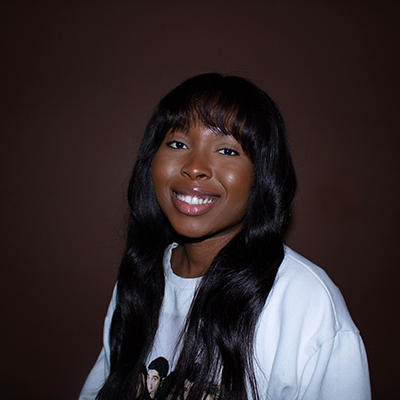 Faith Abimbola
My name is Faith Abimbola and I am a Nigerian Canadian photographer and creative director based in Edmonton Alberta. I've loved taking pictures since I was younger, and in 2020 I decided to channel this passion into pursuing photography professionally. My photography style includes but isn't limited to portrait, editorial, and fashion  photography. My goal with photography is to create and capture images in which the subject tells a story. I believe that so much healing and learning is done through art, and I hope that my photography one day inspires that in others.
CreateSpace Public Art Forum
STEPS Public Art believes public art has the ability to challenge the systemic inequities that exist in public space. In support of this important work, we facilitate artist capacity building programs that foster inclusive public art practices, build the capacity of underrepresented artists, and demonstrate how public art can help reimagine equitably designed cities.
CreateSpace Public Art Forum is a digital forum that virtually convenes participants who identify as Black, Indigenous (First Nations, Inuit and Métis), racialized, rural and/or youth with disabilities and between the ages of 18-25. This forum fosters connections, builds understanding across geographies and cultures, as well as provide emerging equity-seeking artists with the skills, relationships and support needed to develop public art practices. Visit the online gallery to view all artistic responses by the 2022 forum participants.
CreateSpace Public Art Forum is supported by Canadian Heritage, Canada Council for the Arts and CIBC.

Ready to get your project started with STEPS?