In this vibrant, nostalgic PATCH Construction Hoarding Exhibit, illustrator Lindsay Hill collaborated with Allied and STEPS Public Art that brings colour and joy to the Queen Street neighbourhood. 
Comm(unity) illustrates the rhythm and tempo of Queen Street – from the tunes of the street buskers to the soft scratching of a pencil to paper. Art is at the center of this community as it continues to provide a thriving and safe space for the arts.
"

The final project is called Comm(unity). It intends to remind people of how things were pre-pandemic and how they'll be post-pandemic. My intention is that it will spark hope, joy and maybe a laugh or two."   
– Lindsay Hill, Artist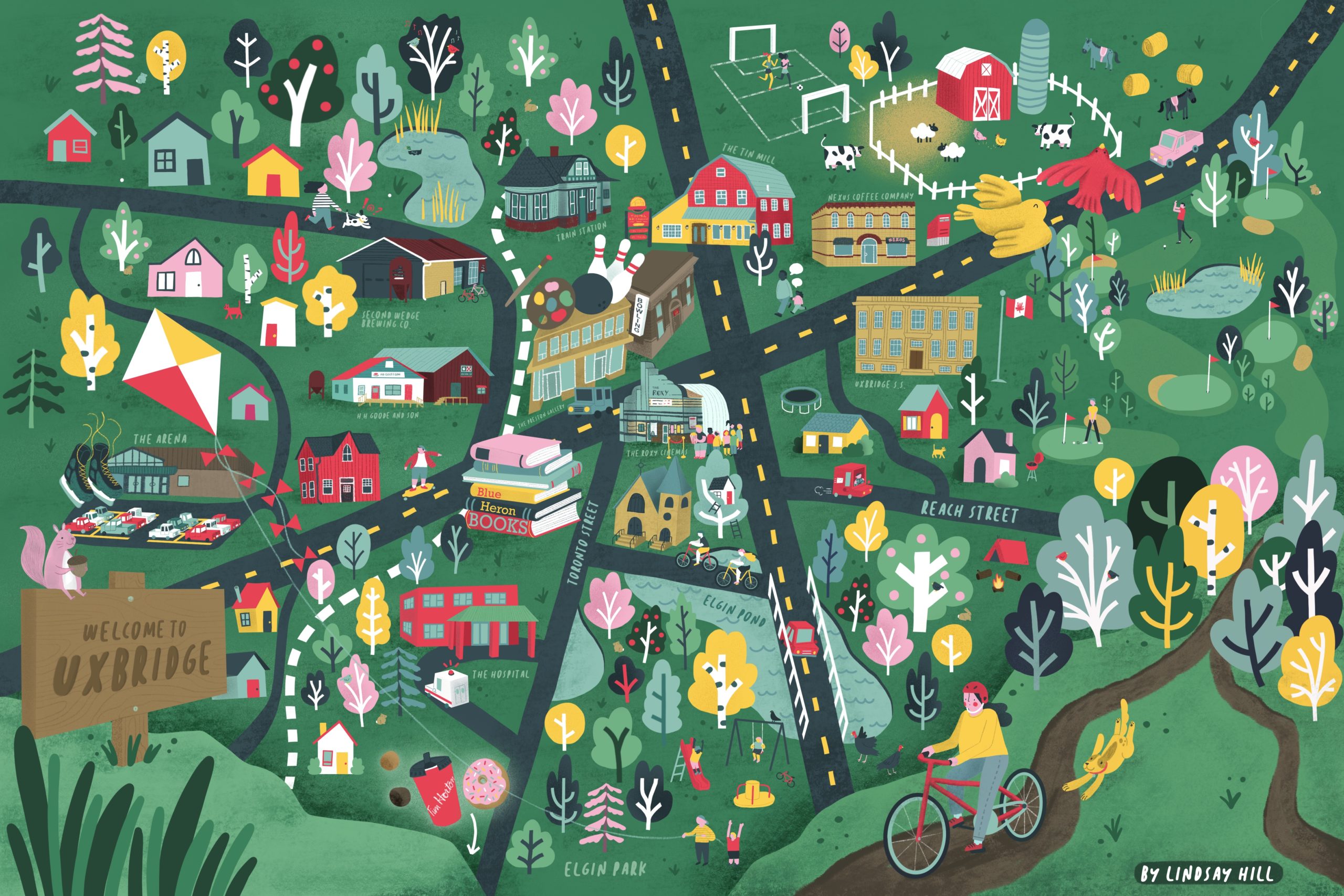 Lindsay Hill
Lead Artist
Lindsay Hill is an illustrator and graphic designer specializing in children's literary illustration. She received her Bachelor of Interior Design from Ryerson University and initially began illustrating as a means of art therapy. She illustrates and designs in order to spark joy. Hill's inspiration for her work comes from reflecting on her own experiences and surrounding world. Her work has been featured in OWLKids Magazine and her public works can be viewed throughout the GTA.
About Queen Richmond Centre West
The Queen Richmond Centre (QRC) West development at the southwest corner of Queen Street West and Peter Street is currently under construction and scheduled for completion in 2023. The building will be comprised of 77,434 square feet of office GLA and 15,700 square feet of retail GLA and will be fully integrated with QRC West, Phase I, which Allied completed in 2015. The building is registered under the LEED® green building rating system and is targeting LEED® Gold certification.
Project Partners and Funders

Allied is a leading owner, manager and developer of (i) distinctive urban workspace in Canada's major cities and (ii) network-dense urban data centres in Toronto that form Canada's hub for global connectivity. Our business is providing knowledge-based organizations with distinctive urban environments for creativity and connectivity. 
PATCH Hoarding Exhibits are the industry gold standard for connecting developers, builders and marketing firms with artists to help you meet public art requirements for your construction site. STEPS' superior project management skills make this turnkey process easy for you by curating a shortlist of artists, facilitating city approval of exhibit plans, producing the exhibit, as well as, amplifying your city-building story through documenting and promoting the exhibit.
Ready to get your project started with STEPS?