CreateSpace Public Art Forum 2022
An artistic response to the
2022 CreateSpace Public Art Forum
, a national forum virtually convening participants who identify as Black, Indigenous (First Nations, Inuit and Métis), racialized, rural and/or youth with disabilities and between the ages of 18-25. Participants were presented with online talks themed around public art practices, studio tours by artist facilitators, a Keynote Event by artist Lori Blondeau, and opportunities to engage with fellow peers to inspire their final creations.
45
CreateSpace participants
Participants were asked online, in person, and remotely (letters) to draw one and a half inch paper templates with what they had eaten in a day. Pins were made from their art, and pinned onto a 12 foot long sash, resembling a girl guides' / boy scouts' sash.
"Did you eat today?" is an infamous affectionate greeting in Asian cultures. Food is an expression of love, and I wanted to celebrate my family, culture, and the hands that feed me. I was interested in working in various remote methods, and experimented with emailing colouring sheets, asking for pictures and dropping sheets of paper in mailboxes. It felt like an exchange and check-in.
The scout sash is something I've referenced to before in my work, as something that is colourful, shiny and filled with achievements. This form was a response to Amanda Lederle's floor murals, in which achievements and milestones in life were painted underfoot.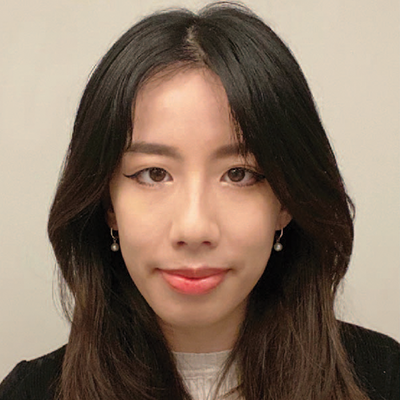 Tina Nguyen
Tina Nguyen is a Vietnamese-Canadian interdisciplinary artist based in so-called Vancouver (unceded territories of the Tseilewatuth, Squamish,and Musqueam peoples). Her practice centres upon reframing public spaces for communities, based on research of historical and contemporary local immigration and globalisation, through sculpture, mural, installation, and social practice. Her work aims to deconstruct access barriers to arts by appropriating nontraditional, nonwestern, outsider elements in fine art settings. Friendly and approachable colour schemes, images, and animals are often used to relieve pre-existing tensions between the atypical fine arts consumer and the work produced.
CreateSpace Public Art Forum
STEPS Public Art believes public art has the ability to challenge the systemic inequities that exist in public space. In support of this important work, we facilitate
artist capacity building programs
that foster inclusive public art practices, build the capacity of underrepresented artists, and demonstrate how public art can help reimagine equitably designed cities.
CreateSpace Public Art Forum is a digital forum that virtually convenes participants who identify as Black, Indigenous (First Nations, Inuit and Métis), racialized, rural and/or youth with disabilities and between the ages of 18-25. This forum fosters connections, builds understanding across geographies and cultures, as well as provide emerging equity-seeking artists with the skills, relationships and support needed to develop public art practices. Visit the online gallery to view all artistic responses by the 2022 forum participants.
CreateSpace Public Art Forum is supported by Canadian Heritage, Canada Council for the Arts and CIBC.

Ready to get your project started with STEPS?