CreateSpace Public Art Forum 2022
An artistic response to the 2022 CreateSpace Public Art Forum, a national forum virtually convening participants who identify as Black, Indigenous (First Nations, Inuit and Métis), racialized, rural and/or youth with disabilities and between the ages of 18-25. Participants were presented with online talks themed around public art practices, studio tours by artist facilitators, a Keynote Event by artist Lori Blondeau, and opportunities to engage with fellow peers to inspire their final creations.
45
CreateSpace participants
In "Cultivation", I imagine the future on my terms – taking back agency in sci-fi, a genre where I didn't see many characters I could connect with while I was growing up. In a speculative world not so far in the future, humans have narrowly avoided total ecological disaster by shifting their main power source to the power generated by neurons in the brain and nervous system. If one could increase the rate of neurons being transmitted at the scale of the entire human population, people could generate a good amount of power.
The global population was encouraged to cultivate energy through pursuits such as spiritual practice, science, the arts, all forms of physical and mental stimulation. New ideologies and new branches of religions formed in response to this massive shift. One of the spiritual sects that came into being became known as neo-Daoism. Neo-Daoists believe in cultivating their life force, known as 气(qì). There is a physical component to the practice – cultivation also takes on the physical task of generating power in this world.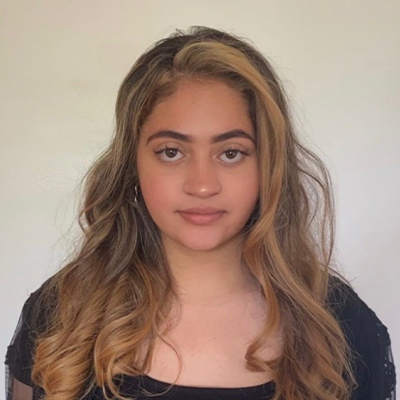 Alanoud Emaish
Alanoud Emaish is a growing, multidisciplinary artist based in Toronto, Canada. Alanoud is a university student studying Human Biology and Health Studies at the University of Toronto, she is a self-taught painter and graphic designer who creates graphics and logos for different clubs and organizations. Alanoud takes part in many human rights demonstrations and believes art is a way of advocating. She hopes by creating the following type of art she can educate the public on the injustice occurring and keep traditions within her community. 
CreateSpace Public Art Forum
STEPS Public Art believes public art has the ability to challenge the systemic inequities that exist in public space. In support of this important work, we facilitate artist capacity building programs that foster inclusive public art practices, build the capacity of underrepresented artists, and demonstrate how public art can help reimagine equitably designed cities.
CreateSpace Public Art Forum is a digital forum that virtually convenes participants who identify as Black, Indigenous (First Nations, Inuit and Métis), racialized, rural and/or youth with disabilities and between the ages of 18-25. This forum fosters connections, builds understanding across geographies and cultures, as well as provide emerging equity-seeking artists with the skills, relationships and support needed to develop public art practices. Visit the online gallery to view all artistic responses by the 2022 forum participants.
CreateSpace Public Art Forum is supported by Canadian Heritage, Canada Council for the Arts and CIBC.

Ready to get your project started with STEPS?