Created as part of the 2022 CreateSpace Public Art Residency, artist-in-residence Meghan Cheng's artwork "You Were Here" brightens Queen Street East in Toronto and engages with two of STEPS Main Street Recovery Programs (I HeART Main Street and the Inspired Art Impact research study). The artwork is a motion-sensitive light installation in the storefront of Korman & Company, composed of hundreds of 3D-printed butterflies that emit a stream of light as viewers walk past.
100+
3D-printed butterflies
This interactive light installation is an innovative cross-section of three STEPS programs: as part of her 2022 CreateSpace Public Art Residency, Meghan Cheng created the site-specific artwork for the Inspired Art Impact pilot project, in partnership with the Riverside BIA through the I HeART Main Street placemaking program.
The project conceptualizes themes of presence and explores what it means to appreciate someone's time in our lives, even if it's fleeting. Through this lens, Meghan also considered the brief presence of the viewer. The work is driven by people who are interacting with it in passing, as the installation is experienced by people walking along Queen Street, often during their commute or daily errands. "You Were Here" aims to explore how passersby engage with artwork exhibited in a storefront and create an inclusive interactive experience for the public.
"
The project was a great way for me to explore interactive light installations…I hope to use all the knowledge and information the residency has provided me with going forward to make public art.

"


– Meghan Cheng, Artist-in-Residence
Explore Meghan's public art activation virtually through the STEPS Public Art App, a free mobile and web application with an interactive map of STEPS projects, self-guided walking tours and artist profiles. This app is updated regularly with new photos, videos and projects to help you explore your city and virtually visit public art projects in other cities!

The STEPS Public Art App is best experienced on your mobile device via the App Store or Google Play (also accessible via the Web App on your browser). Please rate and review to help spread the word and enhance your experience with the digital platform.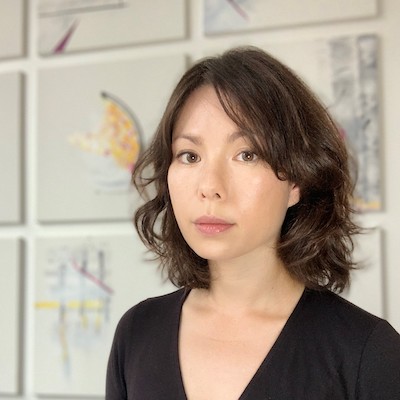 Meghan Cheng
Artist-in-Residence
Meghan creates artwork in the form of light sculptures, projection mapping or screen-based work for festivals, concerts, galleries, and retail businesses.  Her work is interactive and data based, in that she takes real world elements such as audio, motion and web and social media activity and uses that data to drive visual elements.   Meghan aims to make digital content that feels tangible, relatable and natural through the use of hand drawn images, photography, acoustic instrumental music as well as generative forms.  She uses programs such as TouchDesigner and Unreal Engine to integrate the data with the visual content.  Meghan has a master's in fine arts from York University (Toronto, ON) and a bachelor of music from Berklee College of Music (Boston, USA).
She has worked with artists like Thin Edge New Music Collective, Francesca Gaza, Sasha Berliner and provided immersive installations for ArtworxTO, Light Up The Square Mississauga, Women From Space Festival, InterAccess' VectorFest and several other concerts and live performances.  She has been fortunate enough to receive the Ontario Arts Council Chalmer's Professional Development grant and the Daniels Artscape Foundation Bursary.
Meghan believes in building meaningful relationships with ourselves, each other, and the world around us through shared, imaginative experiences.
Project Partners and Funders
The Inspired Art Impact project is made possible through our partnership with Toronto Metropolitan University. We would like to acknowledge the generous support of the City of Toronto, MITACS, RBC Royal Bank, the Government of Ontario, Ontario Arts Council and Canada Council for the Arts. The City of Toronto's Main Street Innovation Fund is funded by the Government of Canada through the Federal Economic Development Agency for Southern Ontario (FedDev Ontario).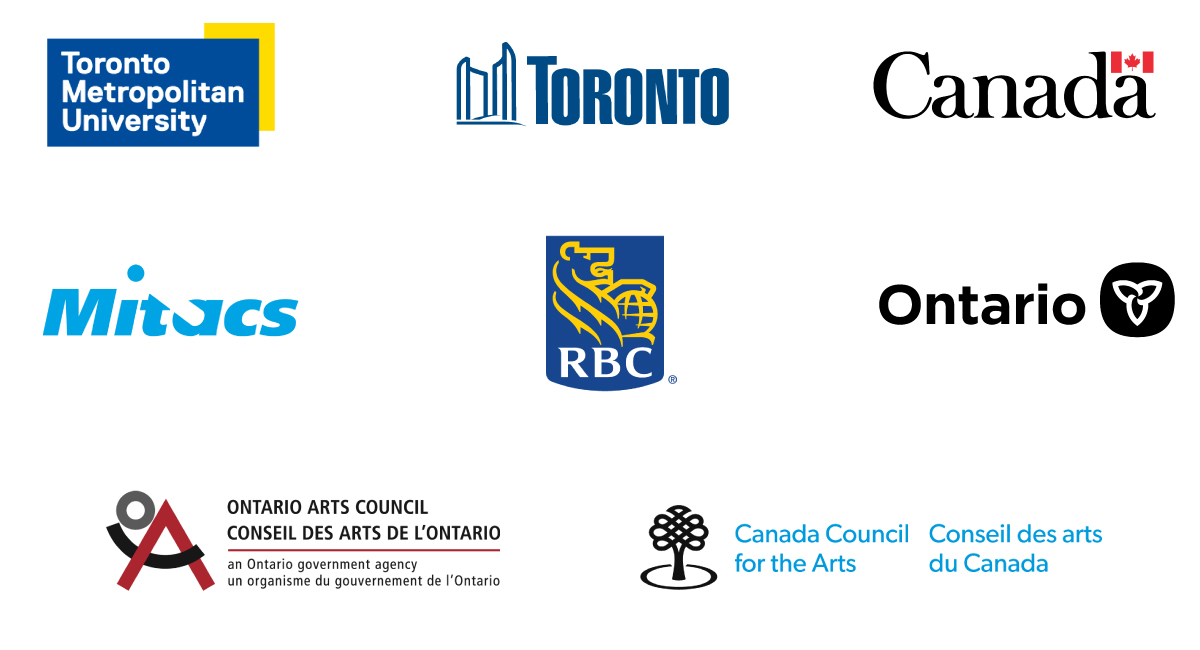 I HeART Main Street is presented in partnership with RBC Royal Bank and generously supported by Canada Council for the Arts, Ontario Arts Council, and funding provided by the Government of Ontario.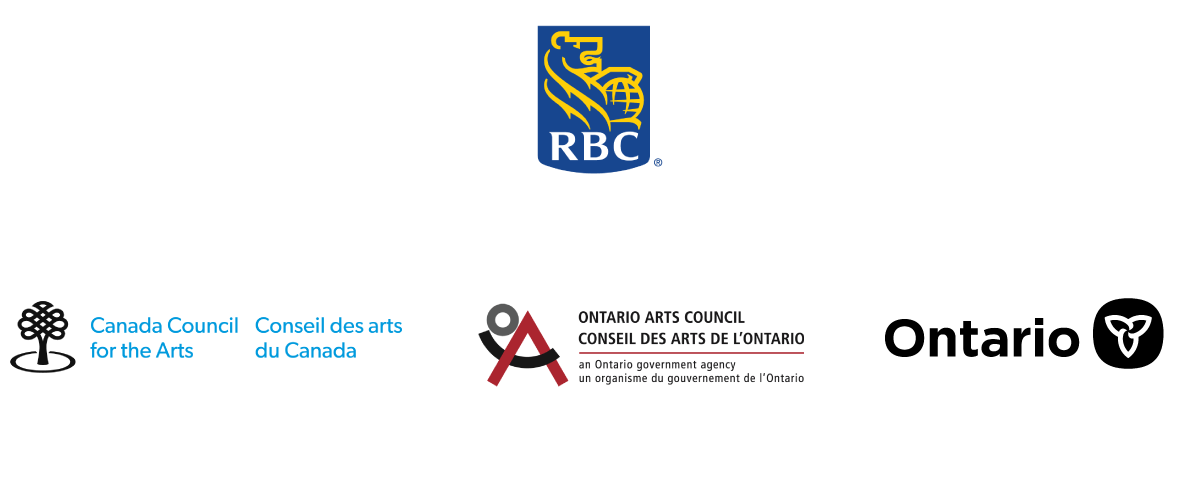 The 
CreateSpace Residency is supported by the City of Toronto as part of ArtworxTO: Toronto's Year of Public Art 2021 – 2022, TD Bank Group through the TD Ready Commitment, Canada Council for the Arts, and Ontario Arts Council. We also acknowledge the support of the Canadian Race Relations Foundation with funding provided by the Government of Canada.

STEPS believes that public art should reflect the diverse identities and perspectives of the communities that host it. Artists have a critical role to play in shaping cities, and our Artist Capacity Building Programs are designed to amplify the work of Black, Indigenous, Persons of Colour, female, LGBTTQQIAAP and newcomer artists in public spaces.
Our Main Street Recovery Service leverages the power of public art and creative placemaking to support Business Improvement Areas (BIAs) and local community groups to foster meaningful relationships and paid opportunities for artists. Supports include community cultural planning, call-for-artists facilitation and permanent public art management.
Our Cultural Planning Service contributes to the well-being of communities and fosters a sense of belonging in local economies. We can help you with cultural master planning, community arts program design, public consultations and more.
Ready to get your project started with STEPS?