Yue Moon 完滿: Tiger With Wings 如虎添翼
Yue Moon 完滿: Tiger With Wings 如虎添翼 is a community-engaged, interdisciplinary public art project in its third iteration, celebrating the Lunar New Year through the Year of the Tiger and traditional New Year's foods.
4
in-person lantern workshops
2
online lantern workshops
146
community participants
188
unique artworks created
1
public art installation
完滿 (Yue Moon) means full circle, completion, full moon. Beginning in 2020, Chinatown BIA and lead artists developed a unique public art program to build community and increase awareness of local businesses within Toronto's Chinatown that led to Yue Moon 2020 and two distinct projects for Yue Moon 2021 (Yue Moon ll / 圓滿:貳 and award-winning Yue Moon: Animated Light / 圓滿:舞動)  
Now in its third year, Yue Moon 完滿 continues to bring people together for a luminous experience of Yue Moon public art — an escape from the darkness and cold of winter through collaborative art making led by artists PUFF Paddy and Meegan Lim during challenging times, culminating in a public art exhibit animating the streets of Toronto's Chinatown through February 2022 in time for Lunar New Year celebrations. 
Through a series of 6 in-person and virtual workshops that engaged over 140 community members connected to Chinatowns across provinces, participants and the collaborating artists reflected on Lunar New Year traditions and celebrated the Chinatown community through hands-on art making activities and storytelling. These workshops and an open call for artwork submissions led to the creation of Yue Moon 完滿: Tiger With Wings 如虎添翼, a public art installation with over 180 original community-created artworks in a series of palace-style lanterns hung to frame the entrance to Dragon City Condos in Toronto's downtown Chinatown.
This project is an independent project in the 2022 DesignTO Festival forming Toronto's design week, and is part of Lunar New Year celebrations in the Chinatown community, providing community members an opportunity to engage with co-created public art and in cultural exchange.
"如虎添翼 (rú hǔ tiān yì)… like adding wings to a tiger.
This chengyu (Chinese idiom) perfectly describes what Yue Moon's mission strives to achieve as a community and beyond. The tiger always refers to something great and powerful. Therefore, adding wings to a tiger means taking something that is already powerful and making it even more so."

– PUFF Paddy, Lead Artist
With the goal of engaging intergenerational community participants, Yue Moon offered a series of free in-person and online community workshops. Lead artist, PUFF Paddy, and artist mentee, Meegan Lim, facilitated four workshops at Cecil Community Centre in Toronto's Chinatown where they shared artmaking activities that celebrated the Year of the Tiger and traditional Lunar New Year foods.
Additionally, two virtual workshop sessions held on Zoom offered ways for participants to tune in from Toronto's Chinatown community and beyond. The recordings and materials were made available online for participants to access and create with their loved ones during the holidays.
"My child and I are both born in the Year of the Tiger, so it's a bonus to participate in this wonderful community arts experience – one that connects us with others, and with our culture as Chinese Canadians."
– Workshop Participant
Online Community Participant Gallery
Connecting with communities near and far, workshop participants created an inspiring gallery of artwork to celebrate the new year. From powerful vignettes of tigers inspired by traditional Chinese folk art to delicious spreads of Lunar New Year foods, this year's artwork showcases collective shared experiences of the festivities.
Artwork By: Kylie Robson, Yi Shi, Noah Jackson, Connie Lai, Shulin Feng, Ashley Beerdat, Soka Luft-Rodriguez, Martin Truong, Iris Wong, Loraine Luong, Nicole Buensuceso, Aysia Tse, Grace Lai, Martha Esin, Vic Chan
"Having my art shown in public space makes me feel part of something larger, a larger sense of identity and belonging. I also love that Chinese culture will be showcased to the rest of the city."
– Workshop Participant
Production and Installation
Located at the Dragon City Condo entrance and across from The Hope in Chinatown mural, another STEPS and Chinatown BIA collaboration with local artist Wenting Li, this year's Yue Moon exhibit features 20 lanterns assembled by Lead Artist, PUFF Paddy, and Artist Assistants, Aysia Tse and Lily Li. The exhibit displays a beautiful mosaic of shared Lunar New Year memories and traditions by featuring 18 unique artworks on each lantern. 
"It is special to see the product of community co-creation on display in Chinatown, making visible a celebration of culture."
– Aysia Tse, Artist Assistant
"Being a part of Yue Moon allows me to celebrate this special time with artists and a whole community that cherish the tradition as much as myself."
– Lily Li, Artist Assistant
Further expanding the Yue Moon production team, workshop participants and local artists Vincy Lim, Kat Cheng and Edan Maxam joined as Onsite Installation Assistants to support PUFF Paddy in a successful lantern install just in time for the celebration of the Year of the Tiger. 
"Since the rise in anti-Asian violence over the past few years, I've been more consciously seeking out Asian communities and initiatives in places nearby. I came across Yue Moon during this search, and loved the collective creativity and community artwork that it represented. Combined with beautiful lanterns and its cultural representation of Chinese celebrations, I'm grateful for the chance to be involved!"
– Katherine Cheng, Onsite Installation Assistant
"After participating Yue Moon: Animated Light last year, I felt such a beautiful sense of accomplishment for what we can do as a community. Being a first generation immigrant distant from family, I wanted to join the Yue Moon team to regain a sense of community and give back to the people I care about!"
– Vincy Lim, Onsite Installation Assistant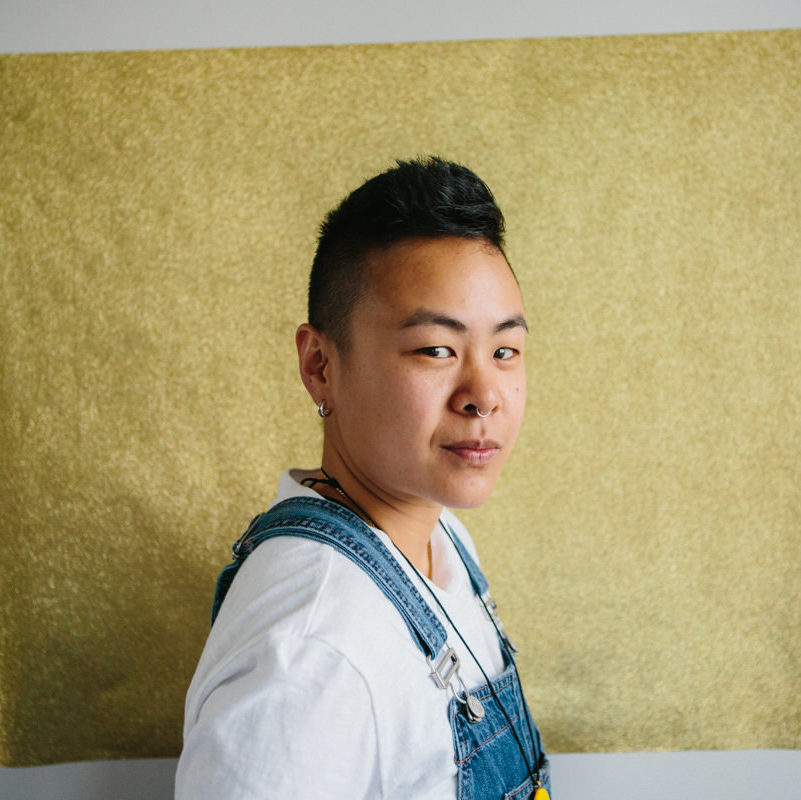 PUFF Paddy
Lead Artist
PUFF Paddy is a Queer, Asian-Canadian Artist and Arts Educator based in Toronto. Their work focuses mainly on project design for commercial and community events, and installations for public spaces. Their work explores the balance between the ephemeral nature of experience and the joyful permanence of memory. They host workshops and community events intended to get people engaged with the creative process, while sharing their experience of art as a tool for growth and positive change, both personal and collective. Paddy is passionate about bringing the arts to their community and creating community through the arts.
Meegan Lim
Artist Mentee
Meegan Lim is a first-generation Chinese-Malaysian-Canadian illustrator and emerging artist facilitator, based in Brampton and Tkaronto. She is known for her detailed illustrations focusing on food and cultural identity, and the vast stories that exist within those intersections. She strives to create art that is inviting in its aesthetic, thoughtful in its research, and illuminating with its subject matter. In all aspects of her work, she hopes to nurture community growth and healing.
About the Artist Assistants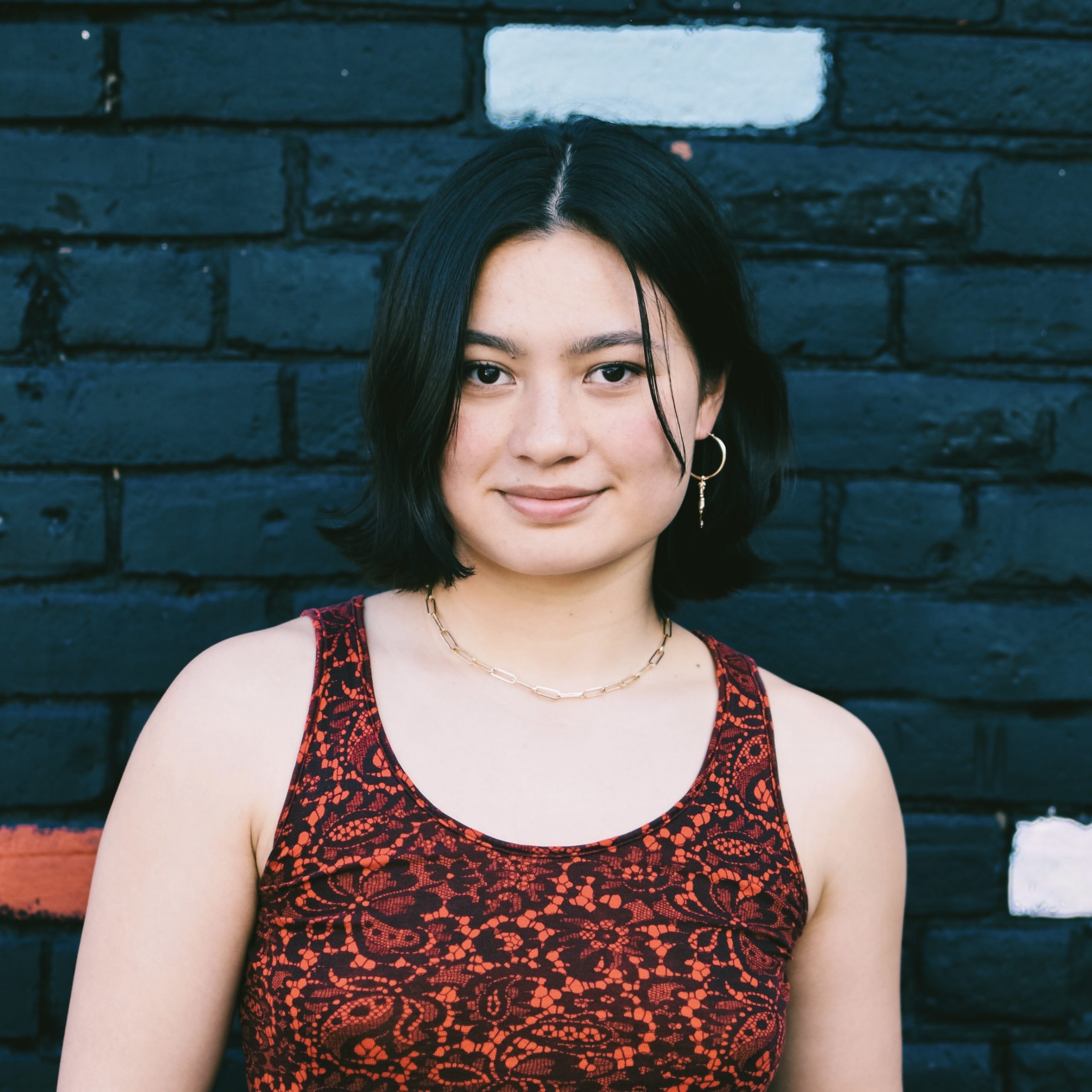 Aysia Tse
Artist Assistant
Aysia Tse (she/her) is a cross-disciplinary student majoring in Life Studies and minoring in Art and Social Change at OCAD University. Interested in the intersections of community education, art and activism, Aysia is building a socially engaged practice that connects to constructive action within communities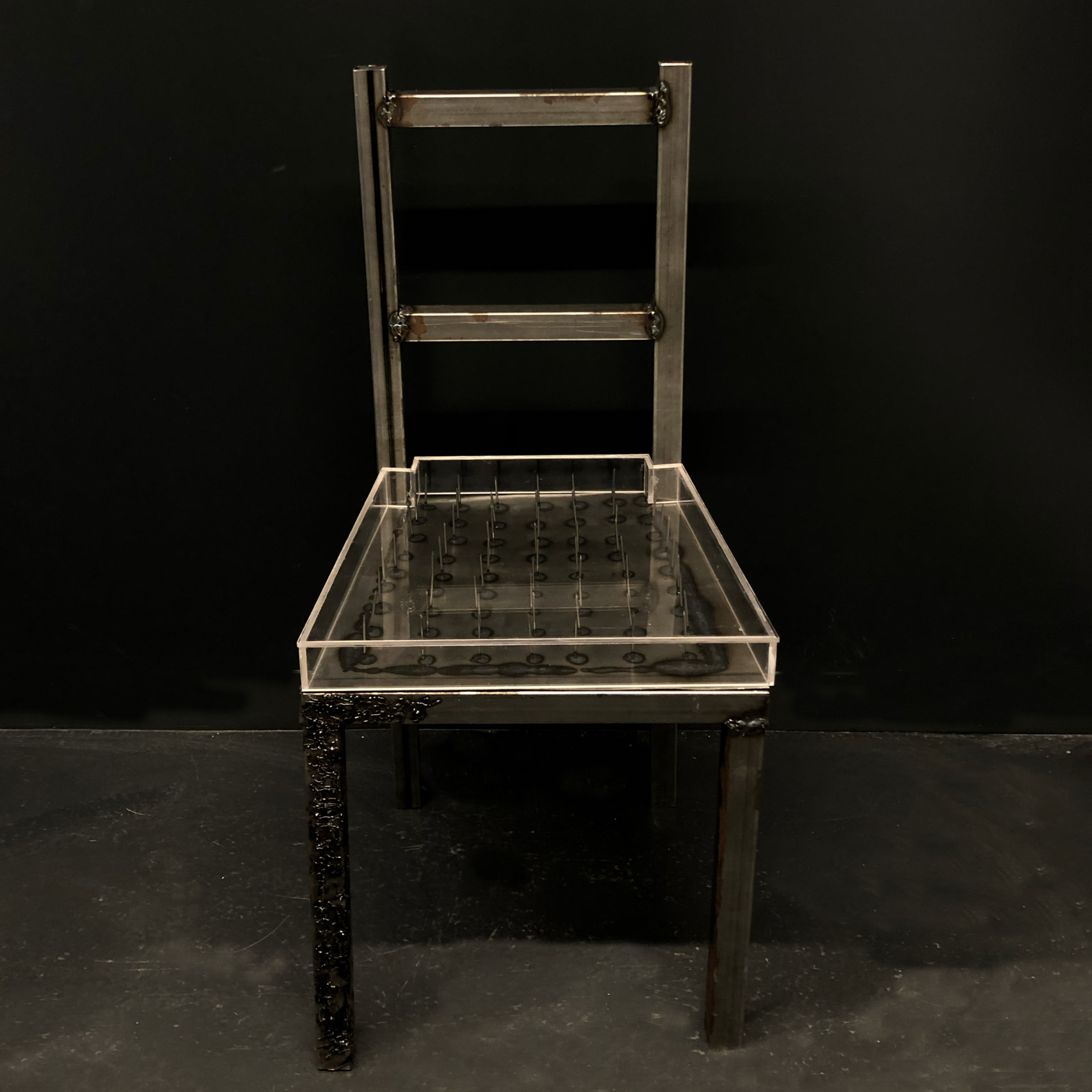 Lily Li
Artist Assistant
Hi there, my name is Lily. I'm still not too sure on what I do but I'm taking just about any course I'm interested in at art school. A project that I recently started is my spiked furniture series.
Always open to collaborate, find me @type1human.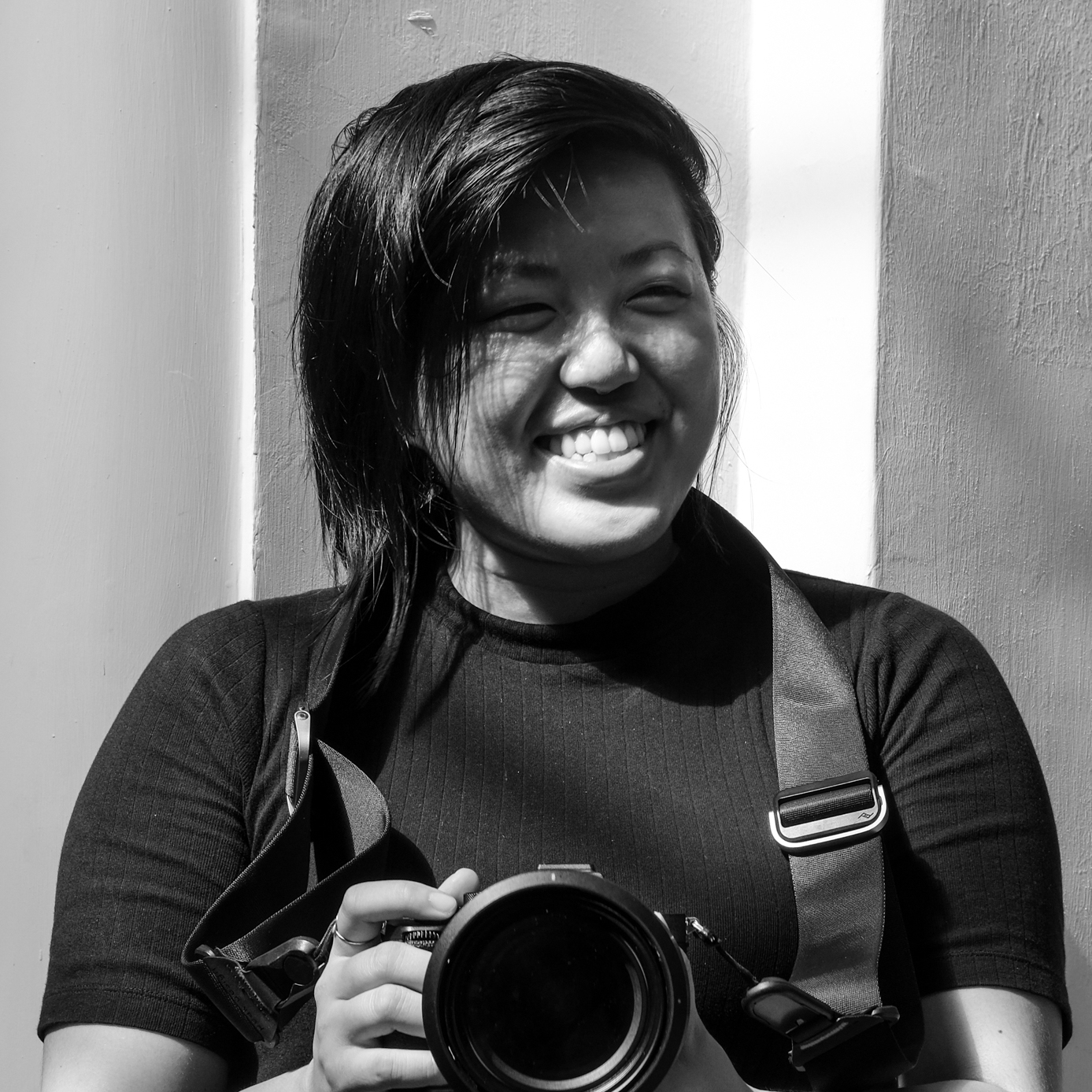 Katherine Cheng
Onsite Installation Assistant
Katherine Cheng (she/her) is a photographer and videojournalist based between Hong Kong and Toronto. Her work explores questions surrounding climate, social movements, and the Asian diasporic community.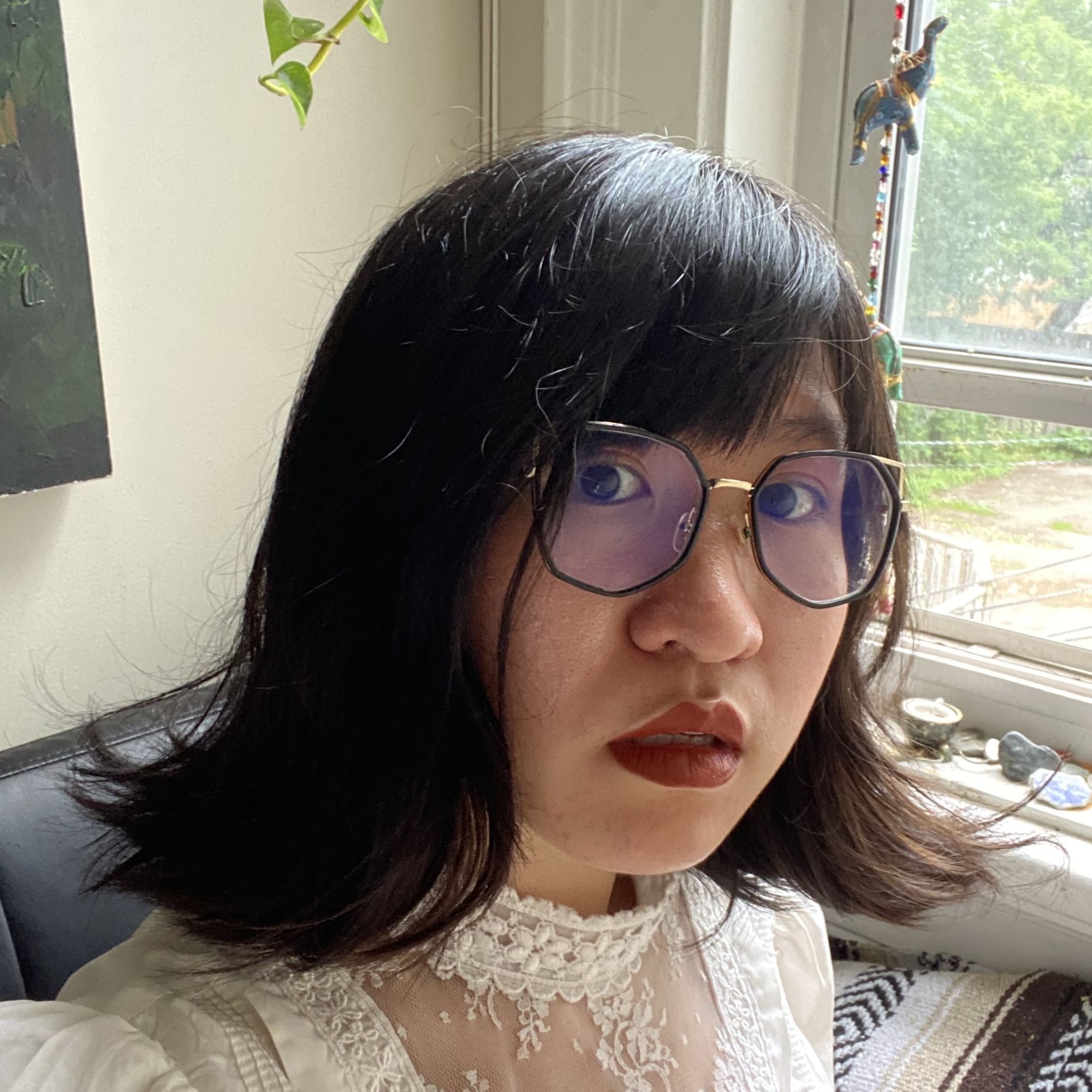 Vincy Lim
Onsite Installation Assistant
Vincy Lim (they/them) is a Chinese-Canadian non-binary sapphic disabled illustrator and award winning cartoonist whose work revolves around the themes of self-love, queerness, disability, and abuse emphasizing on loving yourself, healing, and the recovery process.
完滿 (Yue Moon), meaning full circle, completion, full moon, is a community-based, multimedia public art program as part of Toronto Chinatown's Lunar New Year celebrations since Yue Moon 2020. In the following year, Yue Moon 2021 was nominated for the Public History Award and People's Choice Award at the 2021 Heritage Toronto Awards, with Yue Moon: Animated Light / 圓滿:舞動 winning the Project Support Award at the Toronto Friends of the Visual Arts Tribute Awards. 
In its third iteration, Yue Moon celebrates Lunar New Year through arts workshops that culminate in a co-created lantern installation in the heart of the community. Inspired by the traditional Chinese Palace Lantern design, lanterns are built with each panel showcasing an illustration by a workshop participant. Images of Chinatown's histories, memories, and intentions for the new year create an immersive and luminous outdoor experience during Lunar New Year celebrations.
Produced in Partnership with

We are thankful for our Community Partners and Funders,
, and the team at
Stellar Art Services
for their support in the installation of Yue Moon. This project is also supported by funding provided by the Government of Ontario.

Ready to get your project started with STEPS?