Celebrate Lunar New Year with Yue Moon 完滿: Tiger With Wings 如虎添翼!
Led by artists PUFF Paddy and Meegan Lim, and supported by STEPS Public Art in partnership with the Chinatown BIA, Yue Moon brings people together for a luminous experience — an escape from the darkness and cold of winter through collaborative art-making culminating in a public art exhibit animating the streets of Chinatown until February 28, 2022 at the entrance of Dragon City Condo (519 Dundas Street West). 
Through a series of 6 online and in-person lantern workshops and a call for artwork submission, over 140 community members near and far contributed to this year's Yue Moon lantern installation located in the heart of Toronto's downtown Chinatown.
Over 180 unique, community-created artworks exploring the year of the tiger and traditional lunar new year foods are showcased in a series of palace-style lanterns.
Celebrate the Lunar New Year with a visit to Yue Moon 完滿: Tiger With Wings 如虎添翼, and welcome the Year of the Tiger with Chinatown BIA for a Lunar New Year Celebration on Saturday, February 5!
COVID Safety Considerations
Let's work together to keep everyone safe! Please remember to wear your mask and maintain a safe distance during your visit.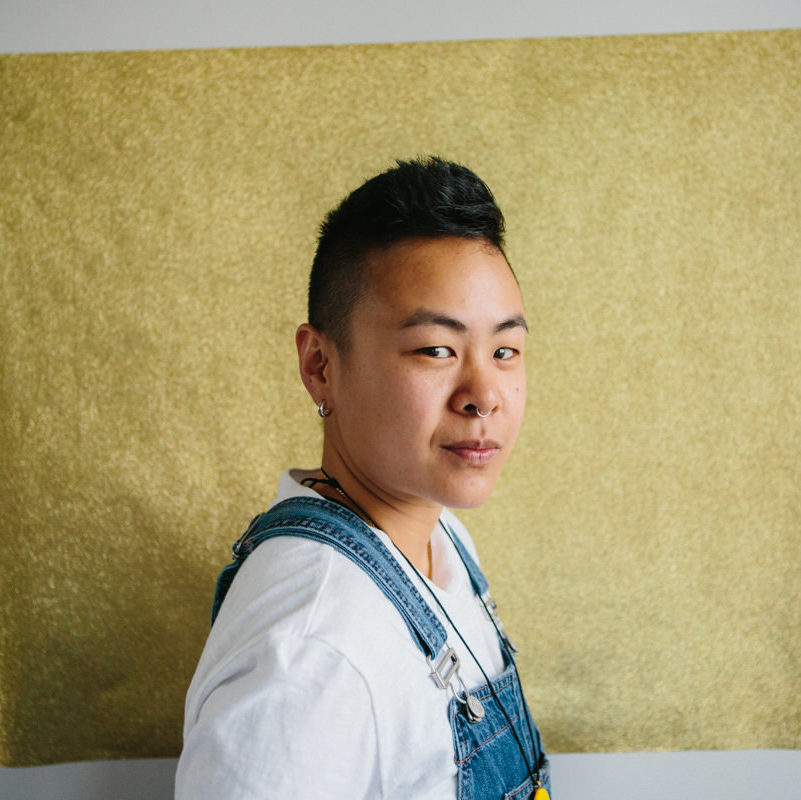 PUFF Paddy
Lead Artist
PUFF Paddy is a Queer, Asian-Canadian Artist and Arts Educator based in Toronto. Their work focuses mainly on project design for commercial and community events, and installations for public spaces. Their work explores the balance between the ephemeral nature of experience and the joyful permanence of memory. They host workshops and community events intended to get people engaged with the creative process, while sharing their experience of art as a tool for growth and positive change, both personal and collective. Paddy is passionate about bringing the arts to their community and creating community through the arts. 
Meegan Lim
Artist Mentee
Meegan Lim is a first-generation Chinese-Malaysian-Canadian illustrator and emerging artist facilitator, based in Brampton and Tkaronto. She is known for her detailed illustrations focusing on food and cultural identity, and the vast stories that exist within those intersections. She strives to create art that is inviting in its aesthetic, thoughtful in its research, and illuminating with its subject matter. In all aspects of her work, she hopes to nurture community growth and healing.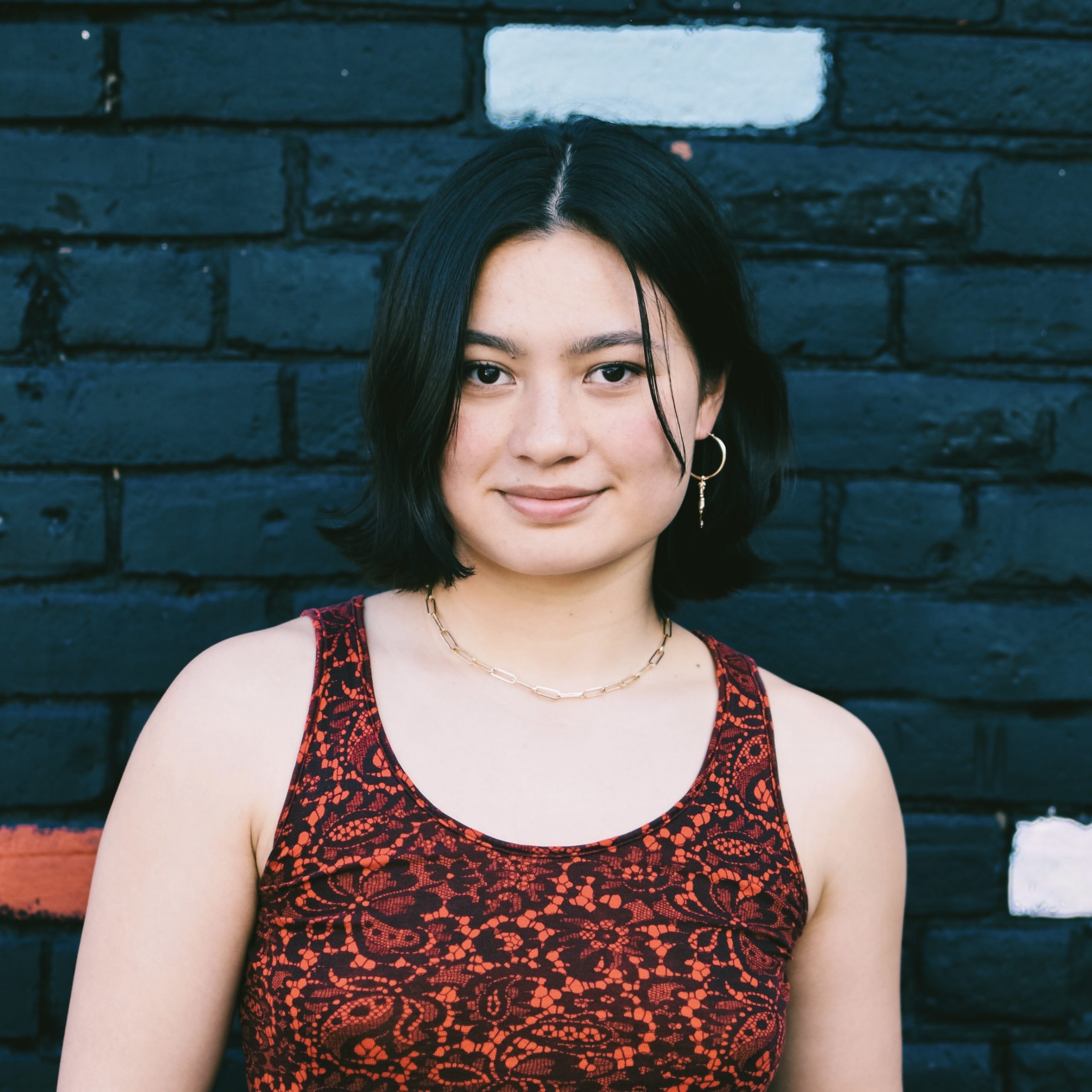 Aysia Tse
Artist Assistant
Aysia Tse (she/her) is a cross-disciplinary student majoring in Life Studies and minoring in Art and Social Change at OCAD University. Interested in the intersections of community education, art and activism, Aysia is building a socially engaged practice that connects to constructive action within communities.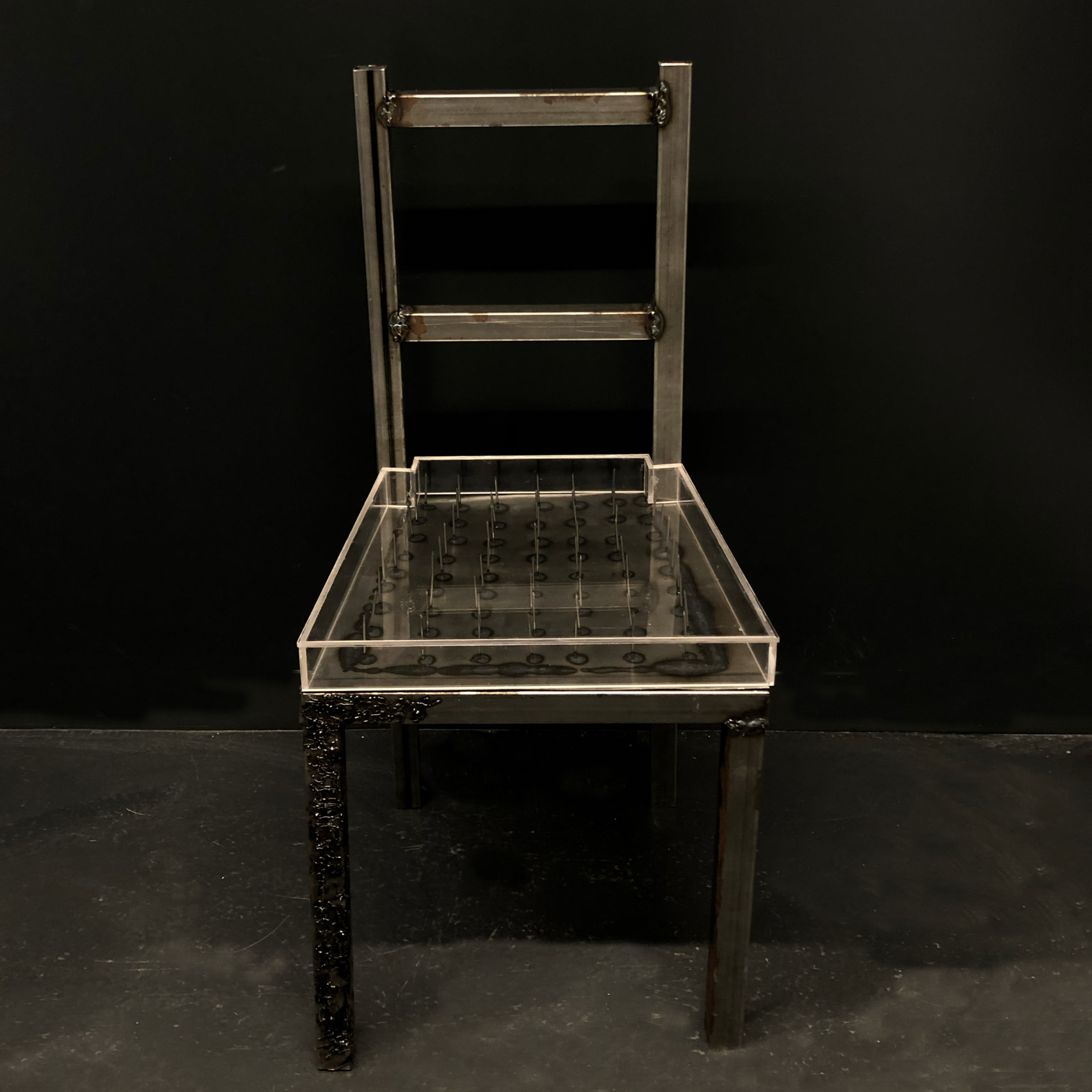 Lily Li
Artist Assistant
Hi there, my name is Lily. I'm still not too sure on what I do but I'm taking just about any course I'm interested in at art school. A project that I recently started is my spiked furniture series.
Always open to collaborate, find me @type1human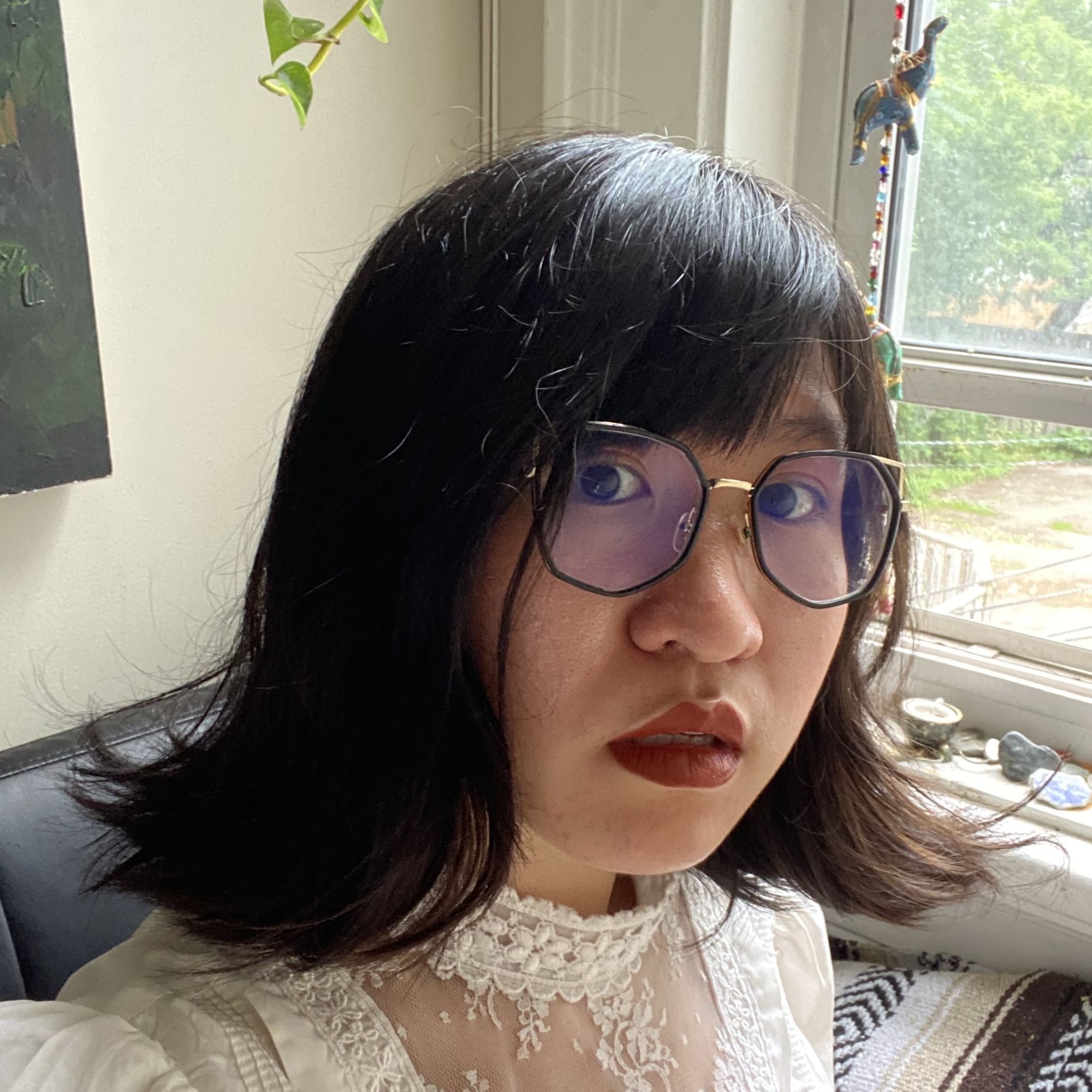 Vincy Lim
Onsite Artist Assistant
Vincy Lim (they/them) is a Chinese-Canadian non-binary sapphic disabled illustrator and award winning cartoonist whose work revolves around the themes of self-love, queerness, disability, and abuse emphasizing on loving yourself, healing, and the recovery process.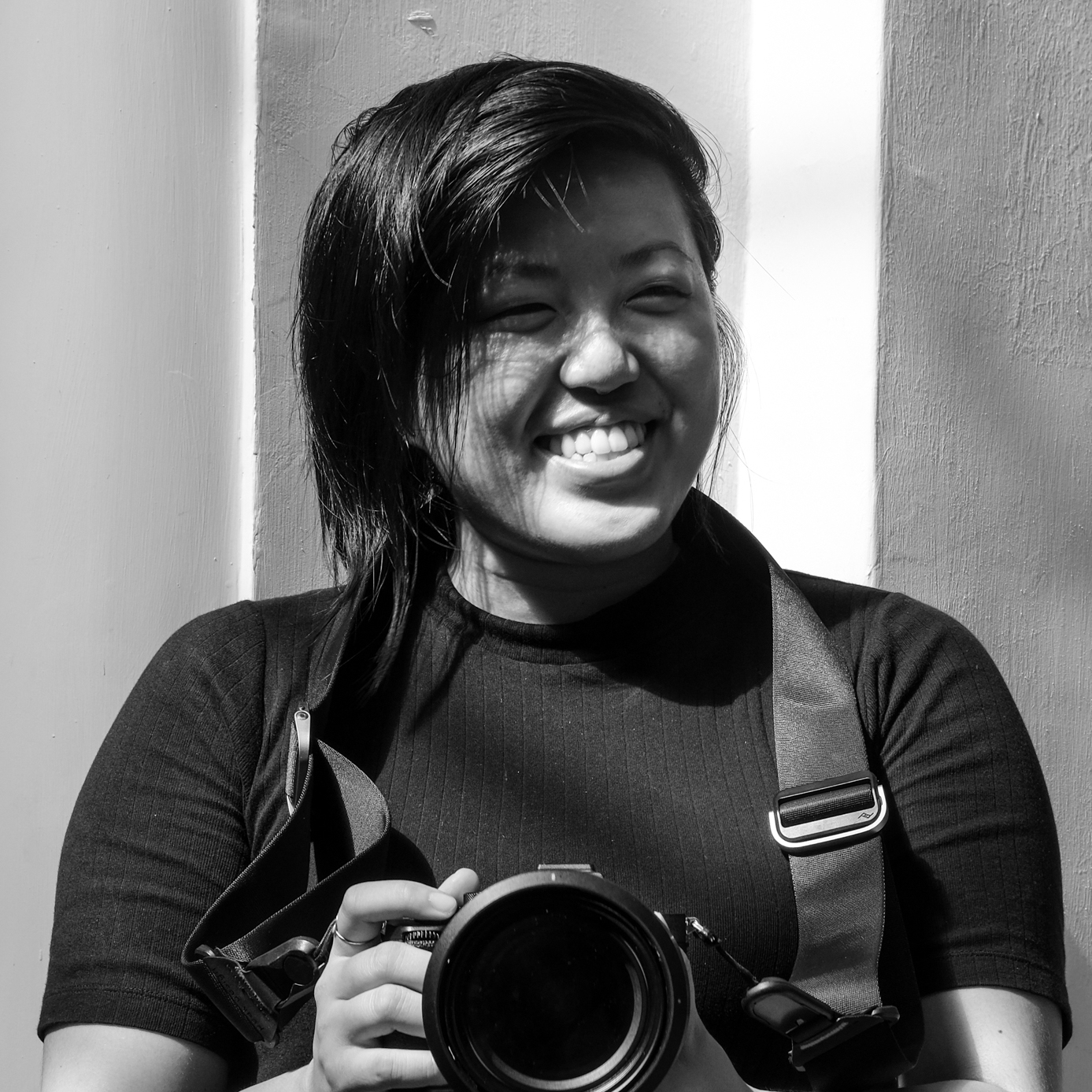 Kat Cheng
Onsite Installation Artist
Katherine Cheng (she/her) is a photographer and videojournalist based between Hong Kong and Toronto. Her work explores questions surrounding climate, social movements, and the Asian diasporic community. 
完滿 (Yue Moon), meaning full circle, completion, full moon, is a community-based, multimedia public art program as part of Toronto Chinatown's Lunar New Year celebrations since 2020. The program continued in 2021 with Yue Moon: Animated Light / 圓滿:舞動 and Yue Moon ll / 圓滿:貳.
In its third iteration, Yue Moon celebrates the Lunar New Year through arts workshops that culminate in a co-created lantern installation in the heart of the community. 
Inspired by the traditional Chinese Palace Lantern design, lanterns are built with each panel showcasing an illustration by a workshop participant. Images of Chinatown's histories, memories, and intentions for the new year create an immersive, luminous outdoor experience during Lunar New Year celebrations.
"These community art experiences are helping me feel connected with others, especially during the pandemic."

– Workshop Participant
Yue Moon 完滿: Tiger With Wings 如虎添翼 is produced in partnership with Toronto Chinatown BIA, and supported by Chinese Gospel Church Toronto, OCAD University's RBC Centre for Emerging Artists & Designers, Cecil Community Centre, and Ontario Arts Council.
This project is also part of the DesignTO Festival forming Toronto's design week, January 21-30, 2022.