Building upon last year's Yue Moon project, artists PUFF Paddy and Winnie Truong explored themes of cultural identity and community using new media, fabrication, and craft in the facilitation of virtual group workshops, resulting in the presentation of two unique, community co-created public artworks. To cap off the 2021 Lunar New Year Celebrations and another successful iteration of Yue Moon, artists PUFF Paddy and Winnie Truong, gather on Thursday, March 25, 2021 from 4:30-6pm EST for a virtual artist talk reflecting on recent projects, community identity and engagement during periods of isolation. 
Thursday, March 25, 2021 4:30–6pm EST

Hosted via Zoom and broadcasted on Facebook Live via @STEPSPublicArt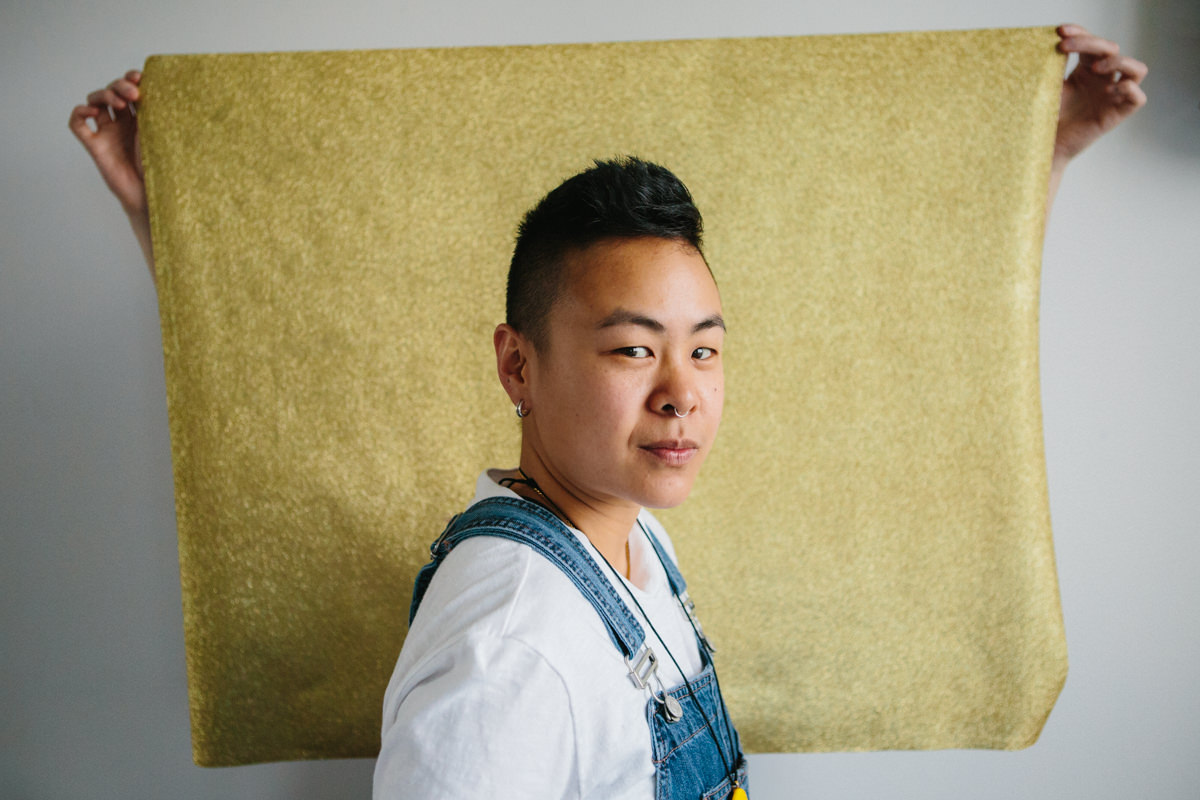 PUFF Paddy
PUFF Paddy is a Queer, Asian-Canadian Artist and Arts Educator. Their work focuses mainly on project design for commercial and community events, and installations for public spaces. Their work explores the balance between the ephemeral nature of experience and the joyful permanence of memory. Paddy is passionate about bringing the arts to their community and creating community through the arts. In recent years, Paddy's practice has focused largely on community-engagement and providing inclusive programming. Working with VIBE Arts, AGO Youth: Free After Three, Xpace Cultural Centre and Design Exchange, among others. Paddy is helping to transform the landscape of Toronto's community arts scene.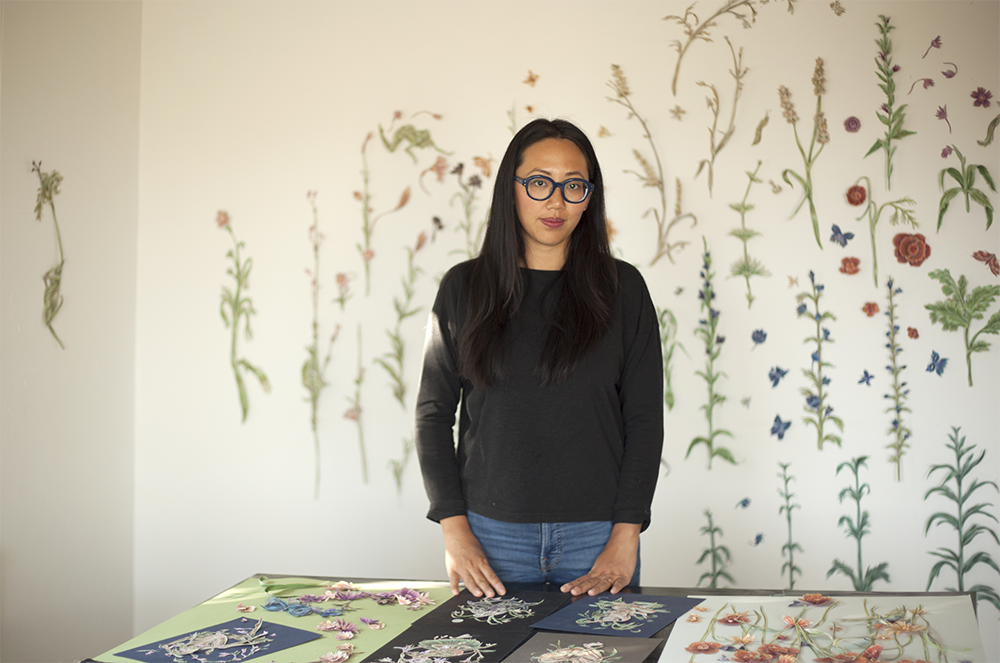 Winnie Truong
Since graduating from OCAD University's BFA program in 2010, Winnie's studio practice has centred on creating detailed drawings while also pushing the boundaries of the medium beyond the static image and its paper substrate. As a first generation Chinese-Canadian artist, she views drawing as a medium with unlimited potential; offering tools to create something that is monumental, yet fragile, and unburdened by the western art canon. Using coloured pencils on paper, her personal practice depicts the power and diversity of the female form and women's experiences within the context of underrepresentation in contemporary art. Through a process combining drawing, cut paper, collage, and 2D animation, she finds connections between beauty, nature and potential for transgression.
Yue Moon 2021
Led by artists PUFF Paddy and Winnie Truong, supported by the STEPS Initiative in partnership with the Chinatown BIA, Yue Moon brings people together for a luminous experience — an escape from the darkness and cold of winter through collaborative art-making culminating in a public exhibition animating the streets of Chinatown in February 2021 as part of Lunar New Year celebrations.
Yue Moon: Animated Light
Winnie Truong facilitated a five-session online animation workshop series starting the week of December 21, 2020 introducing participants to illustration and stop-motion animation techniques to reflect on personal, cultural, and historical themes tied to the Lunar New Year, resulting in collaborative animation and public art projection. This was an intergenerational project open for members of the Chinatown community and beyond.
Yue Moon II
PUFF Paddy facilitated five (5) online lantern workshops from January 12-23, 2021. Participants worked alongside PUFF Paddy contributing to the visual motif of this year's lantern design; celebrating the Year of the Ox through storytelling, drawing and mixed media approaches, leading to the production of site-specific lantern installations. This was an intergenerational project open for members of the Chinatown community and beyond. 
CreateSpace is in partnership with the City of Toronto, and supported by TD Bank