A STEPS PROJECT
From Weeds We Grow
Exploring the intersections of nature, art and wellness, From Weeds We Grow strives to unearth Rexdale and Humber Summit's relationship to the environment and accessible public space through virtual walking tours, workshops, storytelling and performances rooted in Rowntree Mills Park.
---
PROJECT AT A GLANCE
Location: Rexdale, Toronto 
Artist(s)/Facilitator(s): Lindsey Lickers, James Carpenter, Tracey Kayy, Zara Rahman, Melting Pot Collective, and the local community
Year: 2020
Services: Artist Capacity Building, Creative Placemaking
7
artists/ facilitators engaged
8
community stories collected
19
interactive experiences featured on the web app
PROJECT DETAILS
Our relationships to nature and accessible public space within our communities are more important than ever!
From Weeds We Grow is an interdisciplinary public art project that aims to encourage exploration, and conversation around public space, while connecting community members to each other, to the arts, and to Rowntree Mills Park. Part of Arts in the Park 2020, this project is supported by the Toronto Arts Council through their Animating Toronto Parks program.
From Weeds We Grow is a project that:
Uses new technologies to create virtual and immersive walking tours;
Presents stories and spoken word performances by both community members and local artists that reflect, explore and celebrate Rowntree Mills Park;
Showcases visual content created by workshop participants in the Rexdale and Humber Summit neighbourhood.
From Weeds We Grow was in production through the summer of 2020, culminating in a web app in partnership with Toasterlab.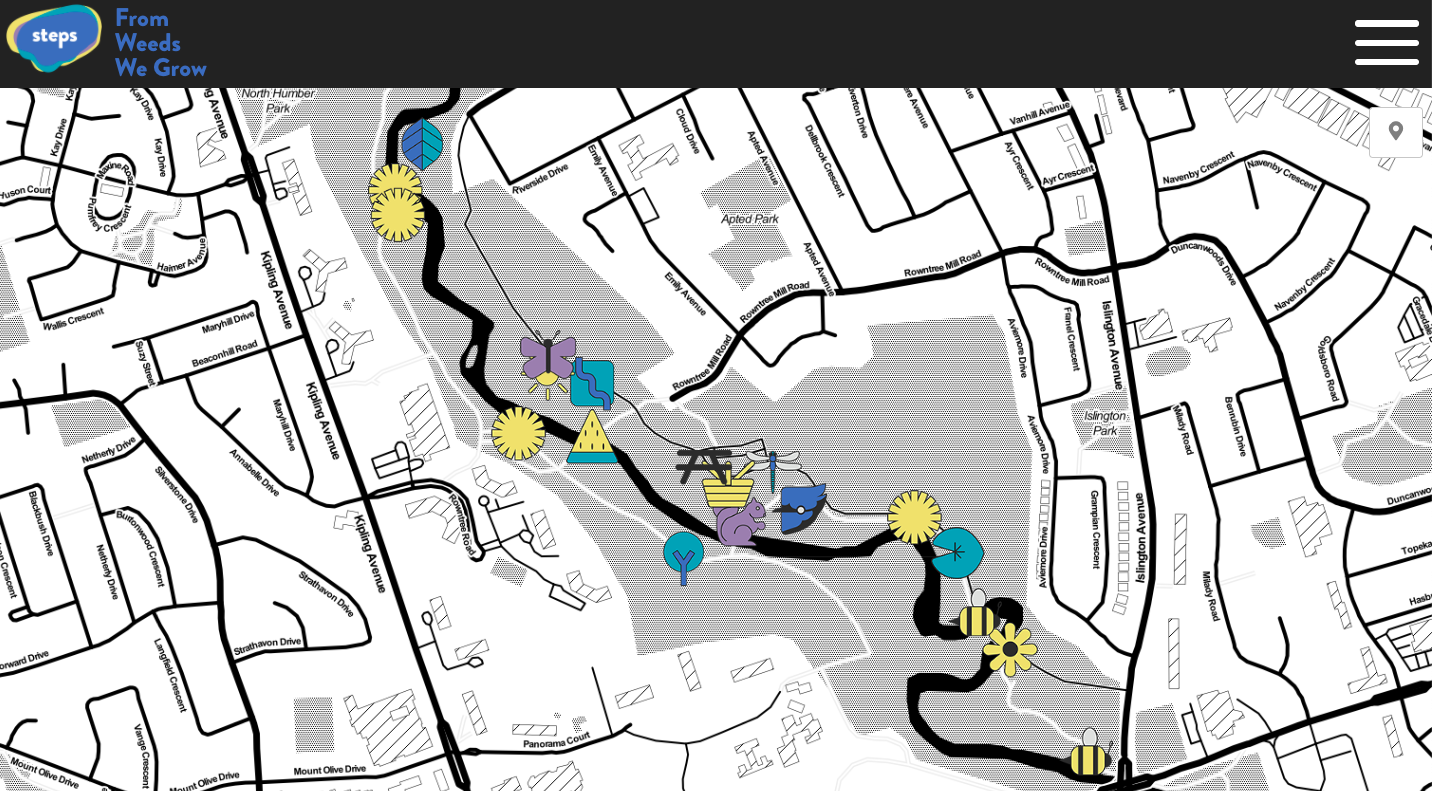 Participants delved deeper into their connection to nature, exploring Rowntree Mills Park through an indigenous, environmental and historic lens. Community storytellers and spoken word artists shared their experiences in the park and thoughts on its future, while Lead Artists and Facilitators offer online art-making workshops, activities and walking tours to engage in. An activity booklet was delivered to the members of the community to further the storytelling of From Weeds We Grow. Follow #growwithsteps to stay updated with community submissions.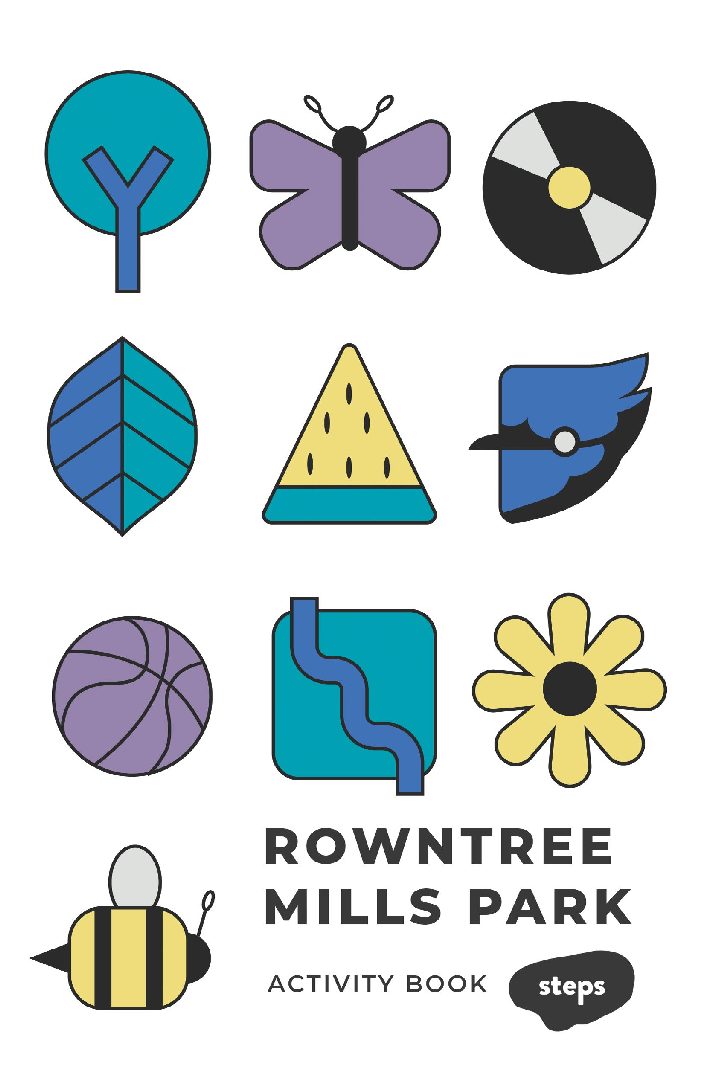 "The park means a lot to me and my family. Its open space is a great way to get some exercise of the mind and body. I appreciate nature so much more enjoying a stroll through Rowntree Mills Park."
– Ms. Ellie, Project Collaborator at FOURONESIXLOVE INC.