I HeART Main Street Summer/Fall 2022
Presented in partnership with RBC Royal Bank, I HeART Main Street enters its third summer of public art projects with Business Improvement Areas (BIAs) and Canadian artists across Ontario as part of main street recovery. Through pro-bono creative placemaking support and paid opportunities for local artists, STEPS continues to support BIAs in bringing more public art and community engagements to strengthen business-community relationships and foster vibrant public spaces.
Locations: Various locations across Ontario, including Toronto, North York, Timmins and more!
BIAs: Willowdale, DUKE Heights, Downtown Bolton, Mount Pleasant Village, Downtown Timmins and more! 
Artist(s): Hour Studio Space (James Lai and Alexis Venerus), Kyle Jarencio, Peru Dyer Jalea, Leyland Adams, Alessandra Vai, Gaby Franks, Raz Latif, Katherine Theresa Montigny and more!
Year: 2022
Project Photographer/Videographer: Kyle Jarencio, Anushay Sheikh, Brian Coleman
Services: Creative Placemaking, Main Street Recovery
52
BIA collaborations since 2020
$84,000+
in-kind services provided to small business groups
100+
artists commissioned since 2020
$150,000+
paid to artists and designers
17+
cities represented across Ontario
About I HeART Main Street
I HeART Main Street began in 2020 in response to the COVID-19 pandemic to support communities and equity-seeking artists through challenging times. Through unique public art activations (such as murals, street furniture revitalization, storefront wraps, sidewalk decals, light installations, and more) and community engagement workshops, this program works with Business Improvement Areas (BIAs) to realize creative placemaking projects that foster vibrant public spaces and community connections.
Check out the latest public art projects happening across Ontario that are also eligible for awards and prizes to support future placemaking initiatives! If you are a BIA or community group in Northern or rural Canadian communities, learn more about the I HeART Main Street Program and how to apply for the next round.
"RBC is proud to support I HeART Main Street and the artists who make powerful impacts in our communities. This year's art challenge showed how transformative visual art can be when installed in a public setting. I'm thankful to see projects by talented artists who beautify our neighborhoods and make art accessible."
– Stefan Hancherow, RBC Royal Bank Art Curator and I HeART Main Street Award Committee Member
Participating BIAs and Artists
Use the arrows to go through photos of the colourful and impactful public art projects happening across Ontario! Every project is considered for the I HeART Main Street Awards that recognizes BIAs and artists for innovation, community, and transformational impact through their public art activation.
August Public Art Activations
Find I HeART Main Street projects near you with the STEPS Public Art App, a free mobile and web application with an interactive map of STEPS projects, self-guided walking tours and artist profiles. This app is updated regularly with new photos, videos and projects to help you explore your city and virtually visit public art projects in other cities!

The STEPS Public Art App is best experienced on your mobile device via the App Store or Google Play (also accessible via the Web App on your browser). Please rate and review to help spread the word and enhance your experience with the digital platform.
I HeART Main Street Awards
Every project is considered for the I HeART Main Street Awards that recognizes activations that have made a significant impact on the community! BIAs and artists have a chance to win financial and in-kind support prizes to realize future placemaking initiatives. Projects are evaluated by an Award Committee composed of cultural representatives and winners will be announced soon. Learn more about the awards and see past winners.
Project Partners and Funders
I HeART Main Street is presented in partnership with RBC Royal Bank and generously supported by Canada Council for the Arts, Ontario Arts Council, and funding provided by the Government of Ontario.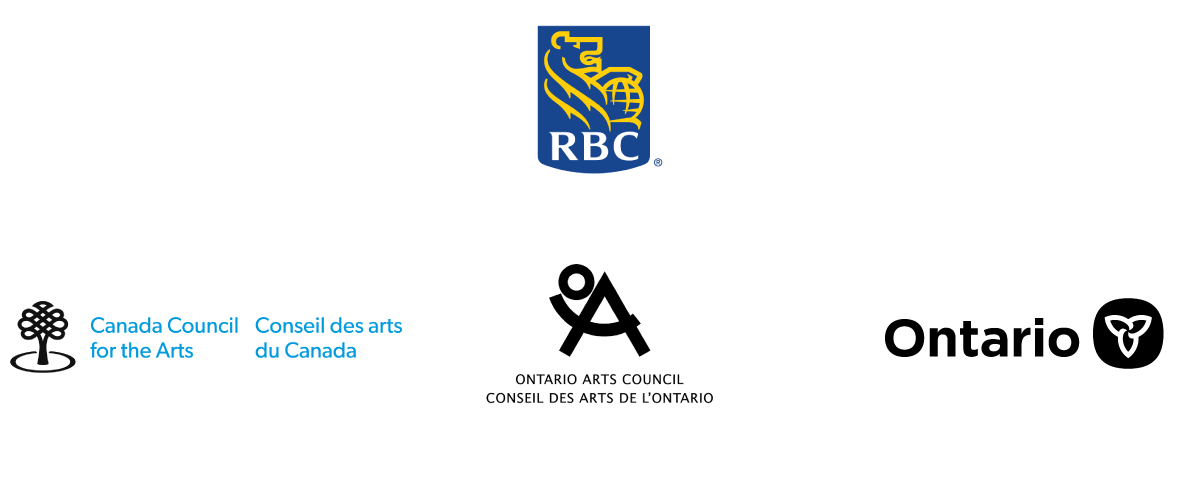 Our Main Street Recovery Service leverages the power of public art and creative placemaking to support Business Improvement Areas (BIAs) and local community groups to foster meaningful relationships and paid opportunities for artists. Supports include community cultural planning, call-for-artists facilitation and permanent public art management.